5 Women Accuse Comedian Louis C.K. Of Misconduct
Comedian Louis C.K. has joined Kevin Spacey, Harvey Weinstein, and many others in sexual misconduct claims.  According to the New York Times, five women have come forward accusing the comedian of sexual misconduct.  The comedian is said to have committed lewd acts in front of and by phone of his accusers.
The allegations were brought to the surface after multiple rumors suggested that CK participated in inappropriate behavior in the past years. C.K. is one of the most revered comedians in the world.  He gained his fame by being devoted to his craft and his ability to stay relevant in his industry. He is the creator of the FX series Louie, and he sells out to large concerts consistently and has had tremendous success in spite of the dark whispers that have surrounded his reputation.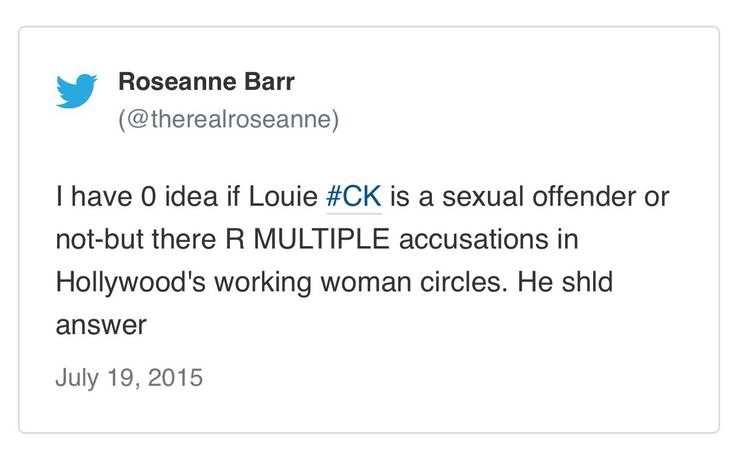 In 2015, C.K. was linked to accusations of exposing himself to fellow performers at various entertainment events. Many of his colleagues such as Rosanne Barr and TG Nataro called him out on the rumors asking for him to acknowledge his guilt or innocence.  Rosanne tweeted, "I have 0 idea if Louie CK is a sexual offender or not, but there are multiple accusations in the Hollywood working woman circles."  He should answer, she stated.
Before now, C.K. remained quiet on the accusations.  When asked about the truth behind the rumors, his quoted response was, " I don't care about that.  A rumor is just that a rumor and it's not real….you can't touch stuff like that."
Within hours of the story breaking, his hopes of attending the New York premiere for his film I Love You Daddy, were shattered. According to sources, the film flagged attention to the alleged rumors. The film features a television writer whose 17-year-old teenage daughter is pursued by a 68-year-old filmmaker whose character is similar to Woody Allen. It is said to include a scene where the character displays the same behavior in question and includes several moments of dialogue about child abuse and harassment.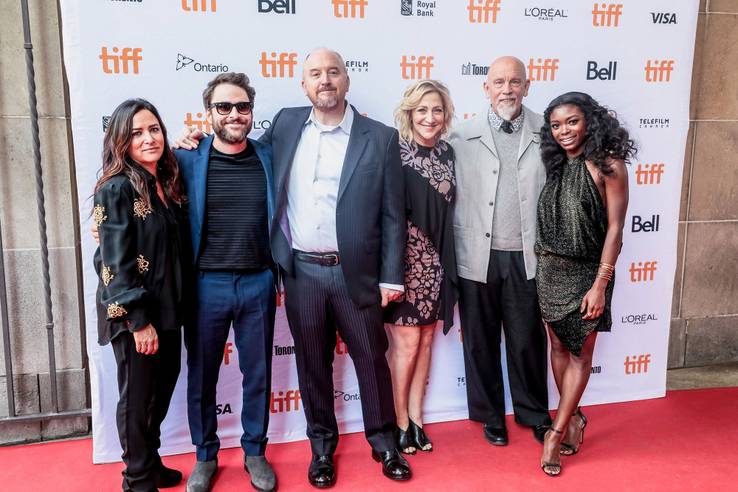 C.K., who wrote and directed the film, defended the project stating his mission was to depict the oxygen-rich people who live in beautiful apartments and work in beautiful offices and get to say and do whatever they want. He stated, "Folks say s- to each other. You can't think about the audience when you are making a project. If you do, you aren't giving them something that came out of your gut. You'll be making something that you're like, 'Is this OK for you?'"
Sinc the cancellation of the premiere, HBO has canceled his shows,  Netflix canceled an upcoming stand-up comedy special, FX has parted ways with him, and removed him from four projects he was executive producing.
Initially, his publicist Lewis Kay declined to make a comment on the accusations, however Kay has since made a statement via twitter stating, "As of today, I no longer represent Louis CK."
Source: Read Full Article