Ain't Got S–t to Do? Check Out the Cast of Friday Then and Now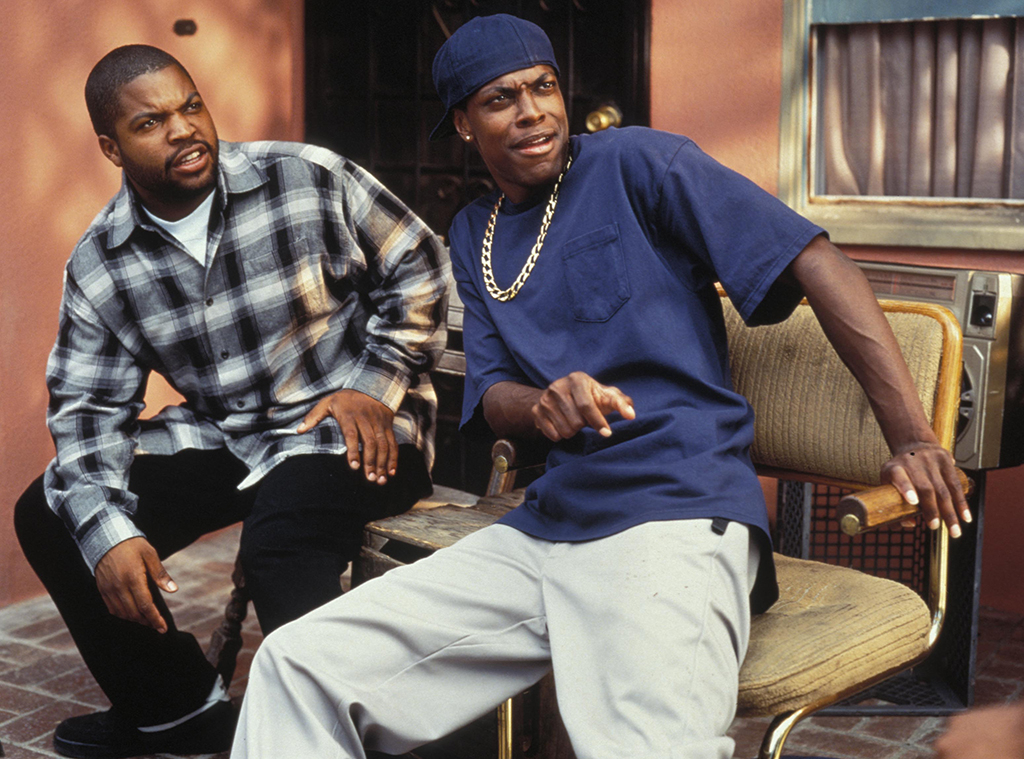 Nicola Goode/New Line/Kobal/Shutterstock
Ready to be knocked the f–k out?!
It's been 25 years since Friday wafted into theaters, featuring a breakout performance by Chris Tucker and turning Ice Cube and his serious-guy vibe into the perfect straight man amid an ensemble of outrageous personalities.
The comedy was a sleeper hit, earning $28 million at the box office and spawning two sequels. But as watchable as the franchise is, nothing was as funny as the original, a premium blend of R-rated humor and cultural satire—some of it admittedly very '90s, but plenty of it evergreen.
"For one thing, everybody can be Craig and Smokey," Ice Cube told Billboard in 2015, in honor of the movie's 20th anniversary re-release on, naturally, 4/20. "You can always kick it with Craig, the homeboy or homegirl, just kick it all day and trip off your neighborhood. That's what people do every day. It strikes a chord there."
He continued, "But also, it's the day the bully gets his ass whooped. Everyone remembers the day the bully gets his ass whopped. Everybody loved that day. It was like ding-dong, the witch is dead. It's a thing everybody loves and remembers—so everybody can be Friday. Everybody's life can be Friday."
The film also provided a breath of fresh air for a community that, if portrayed onscreen at all, was often painted in the most dire of ways.
"It's really a slice of life that's fun," Ice Cube also said, "but it takes things that are pretty tragic in a lot of ways. You got the ice cream man selling dope, the crackhead dude running up and down the street. You got all these crazy things—you take a gun or you fight with your hands—it lets us laugh at them and takes the pressure off a little bit. I think those are some of the reasons people always gonna love that movie."
So in honor of the good things like "bye, Felisha" that stick with you, here's a look at the Friday cast then and now: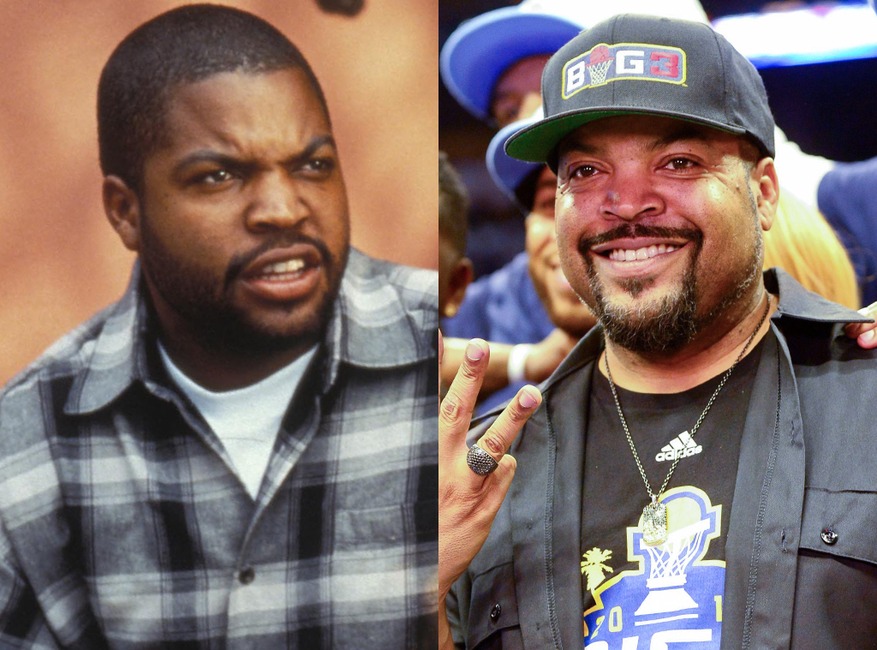 Shutterstock
Ice Cube
Born O'Shea Jackson, the N.W.A. rapper had given touching dramatic performances in Boyz in the Hood and Higher Learning before light(en)ing up as Craig, recently fired and about to smoke the wrong weed.
Ice Cube turned into not just a movie star (Three Kings, Anaconda) but also a sequel and franchise magnet, starring not only in Next Friday and Friday After Next, but also Barbershop, xXx, 21 Jump Street, Are We There Yet? and Ride Along—all movies that came back for more.
After leaving N.W.A., the seminal South L.A. group he founded with Dr. Dre, Eazy-E and Arabian Prince, Ice Cube continued on solo, releasing 10 studio albums to date, his most recent being 2018's Everythang's Corrupt.
He's also a film and TV producer (Friday was his first movie as executive producer); business owner (Solo by Cube clothing brand; Big3 three-on-three basketball league); and a political activist, as well as a family man. He's been married to Kimberly Woodruff since 1992 and they have four children together.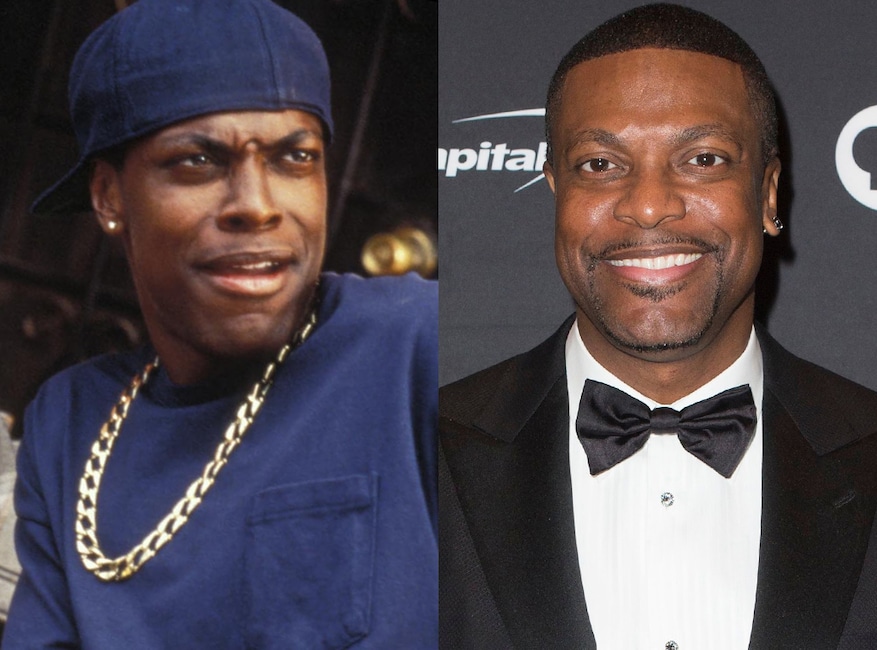 Shutterstock
Chris Tucker
The words coming out of Smokey's mouth were always the funniest.
After Friday, Tucker, whose stand-up career took off in the early '90s, went on to a scene-stealing role in The Fifth Element and then starred in Money Talks with Charlie Sheen and the Rush Hour franchise with Jackie Chan. After a long time away from the stage he returned to stand-up in 2011 with a cleaner act from his Richard Pryor-inspired early days.
"I never was a raunchy, raunchy comic but I didn't think about what I was saying because I was young," he told the Georgia Straight in 2014. "Being a Christian helps me in comedy. I have to talk about other stuff. Normally, most comics talk about stuff that's easy—maybe cussing or saying something raunchy. I have to dig deeper to find something that's still funny and not raunchy. It's harder. I like the challenge."
In 2012 he turned in his most nuanced performance as Bradley Cooper's funny but troubled friend from the mental hospital in Silver Linings Playbook. He also played a movie producer in Ang Lee's intense 2016 war drama Billy Lynn's Long Halftime Walk.
Tucker has a son, Destin, with ex Azja Pryor.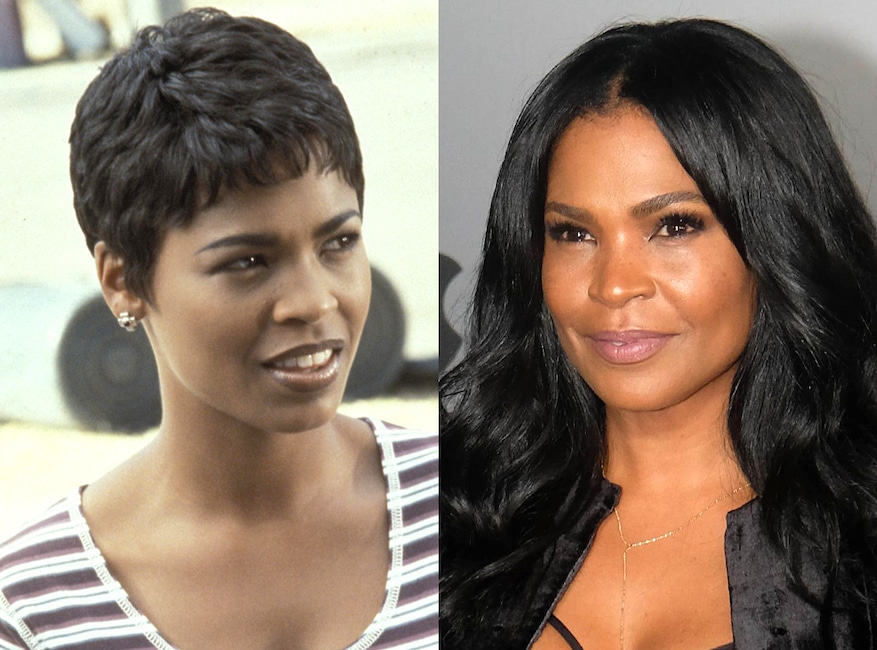 Shutterstock
Nia Long
Having already starred in Made in America and with a recurring role on Fresh Prince of Bel Air as Will Smith's girlfriend, Long was a familiar face as the already-taken Craig's no-drama love interest, Debbie.
Long has since added dozens of TV and movie credits to her name, including Soul Food, The Best Man, Boiler Room, Big Momma's House, Alfie, Are We There Yet?, Third Watch, House of Lies, Empire, NCIS: Los Angeles and the based-on-a-true-story 2020 film The Banker. So, she's been busy.
Long has two sons, Massai and Kez, with her longtime partner Ime Udoka, a former NBA player and now assistant coach of the Philadelphia 76ers.
Article continues below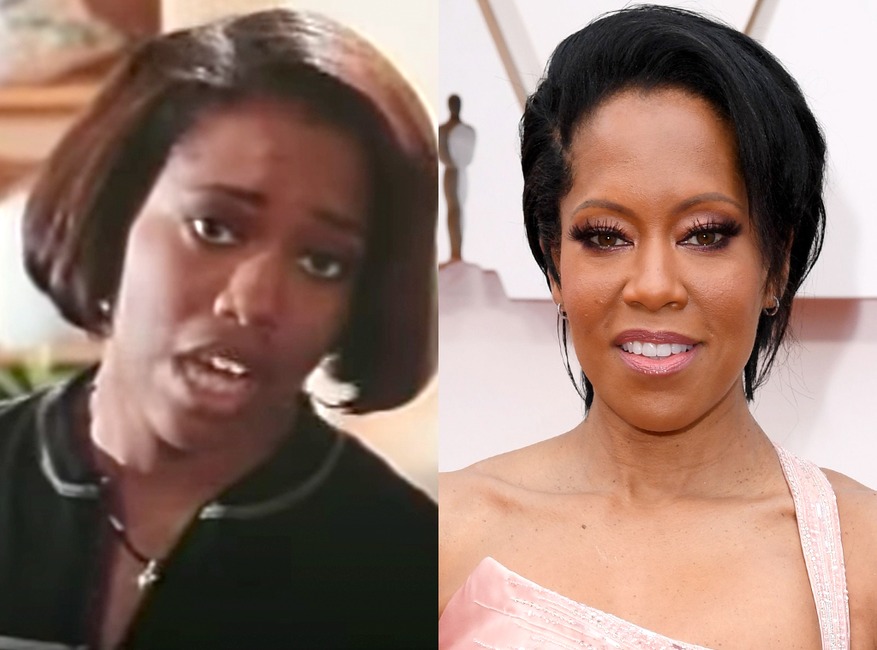 YouTube/Shutterstock
Regina King
The actress who played Craig's sister, Dana, has been a little busy too. After stealing scenes on big screens in everything from Jerry Maguire and Enemy of the State to Legally Blonde 2 and Miss Congeniality 2, then on small screens in the likes of 24, Southland and The Leftovers (she also, incidentally, voiced brothers Huey and Riley Freeman on The Boondocks on Adult Swim), King won two Emmys for Supporting Actress in a Drama for American Crime and then one for Lead Actress in a Limited Series or Movie for Seven Seconds.
She topped that off with her 2019 Oscar win for Best Supporting Actress for If Beale Street Could Talk, playing the mother of a pregnant young woman whose fiancé has been wrongfully accused of rape.
And then, because what else was left, King starred as a detective who moonlights as a badass vigilante in HBO's Watchmen.
King is also mom to a son, Ian Alexander Jr., with record executive ex-husband Ian Alexander.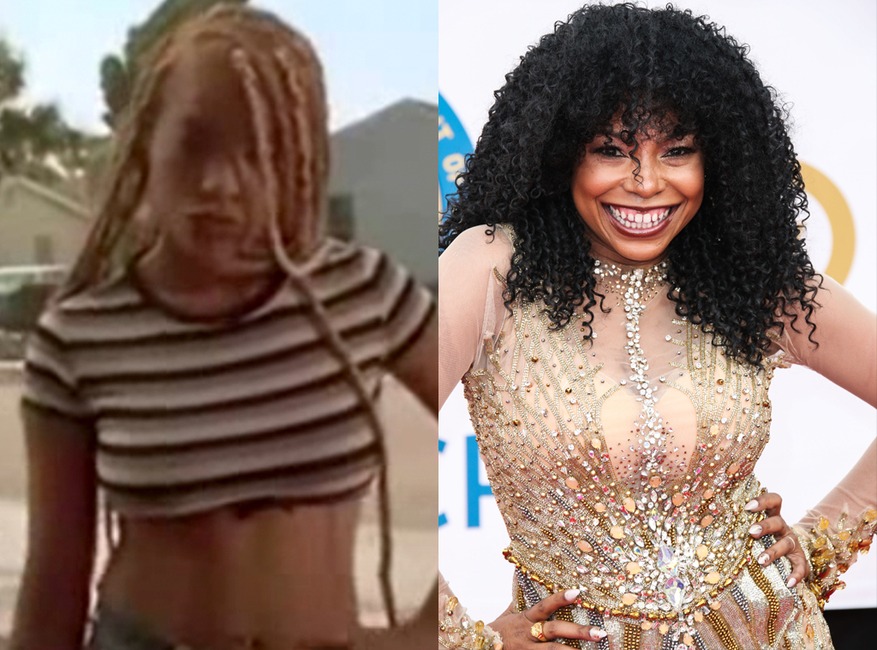 YouTube/Shutterstock
Paula Jai Parker
Parker was a riot as Craig's cheating but also insanely jealous girlfriend Joi, who deservedly gets the boot in favor of Debbie, and she's been working nonstop since then.
Highlights include Phone Booth, High Crimes, She Hate Me, Hustle & Flow, True Blood, Ray Donovan, How to Get Away With Murder, Insecure and the streaming series A House Divided, which has been renewed for a second season by Urban Movie Channel.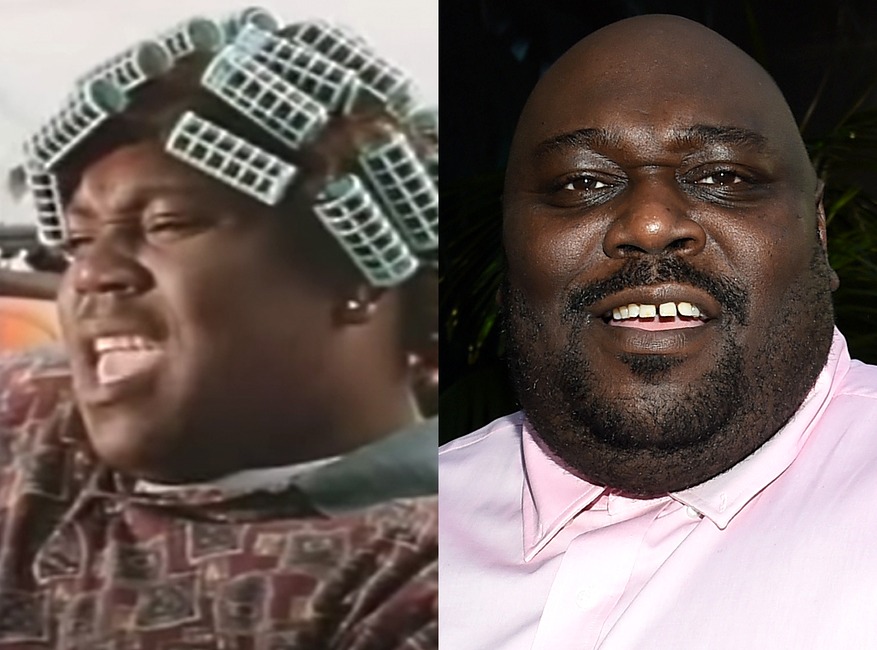 YouTube/Shutterstock
Faizon Love
The head menace in Craig and Smokey's society was neighborhood supplier Big Worm, played by Love, who threatens to whack both of them if they don't come up with $200 to pay for the pot they smoked instead of sold.
The Cuban-born actor and comedian is also a familiar face from movies ranging from Don't Be a Menace to South Central While Drinking Your Juice in the Hood to Elf and Couples Retreat, and TV (The Parent 'Hood, That's So Raven, My Name Is Earl, Black-ish).
His more recent headlines have been of the controversial variety, such as when he took to Twitter to defend Bill Cosby when the once-beloved sitcom dad was accused by dozens of women of sexual assault (Cosby is now in prison); and for his 2017 arrest for misdemeanor assault at an Ohio airport. Love was fined and got a suspended 180-day jail sentence after pleading no contest.
Article continues below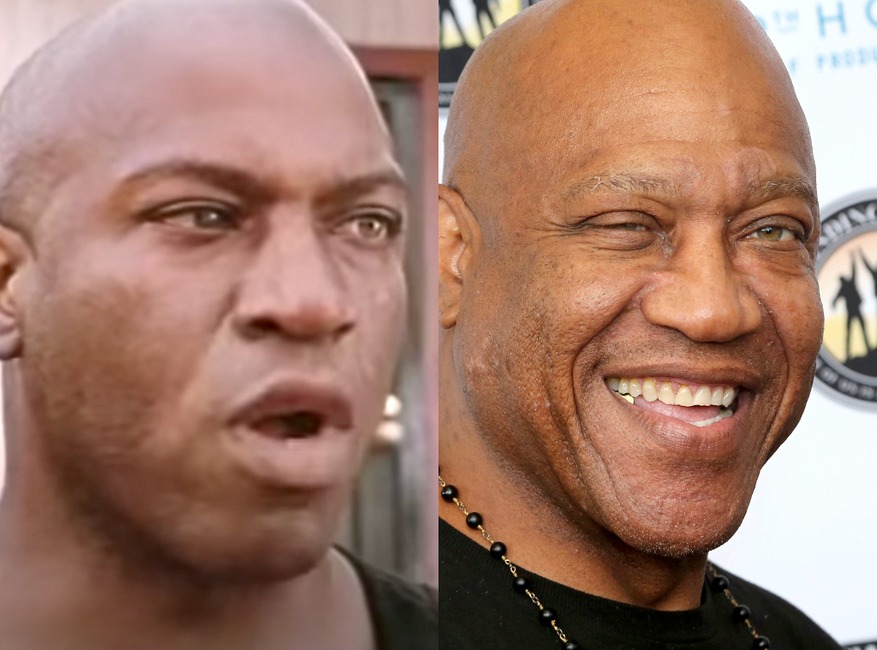 YouTube/Shutterstock
Tommy "Tiny" Lister Jr.
Nickname aside, Lister was the physically imposing neighborhood thief and bully and Deebo, and his stature and eerie gaze (he was born blind in his right eye) kept getting him villainous roles in films, on TV and in the ring as an occasional WWE star.
"It's always that character," the Compton native told Grantland in 2014, referring to Deebo. "That's what they pay to see."
In 2012 he pleaded guilty to conspiring to commit mortgage fraud. "I had some bad people in my life— bad managers, real estate people," he said. "I should have took a stronger look at it. You live and learn. You get scar tissue and it makes you a better person in the end. I just want to be there for my daughter."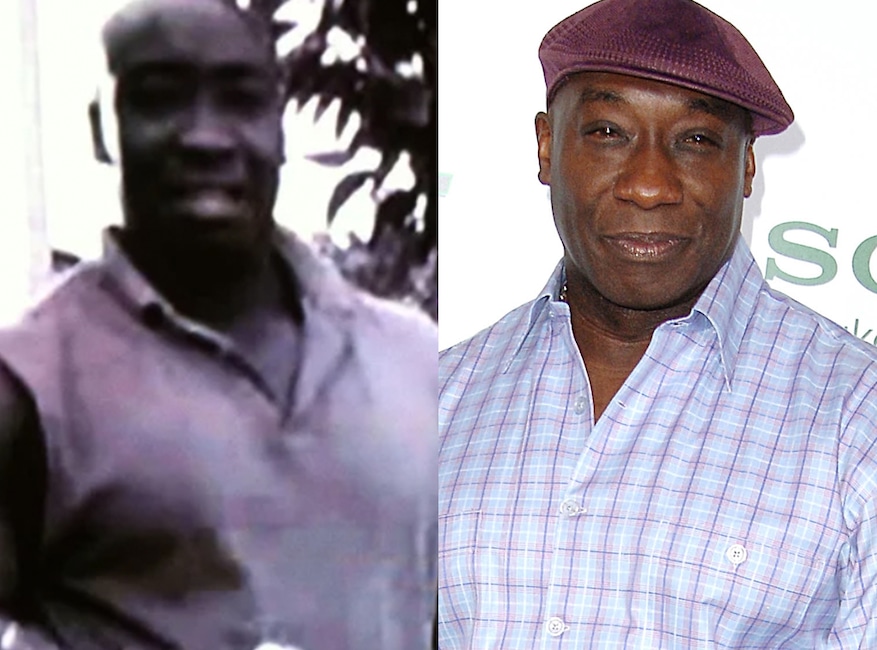 YouTube/Shutterstock
Michael Clarke Duncan
The 6'5″ actor made his movie debut in Friday as an uncredited dice player, after which he was a regular on TV and started turning up in movies, most memorably as a death row inmate with with healing powers in The Green Mile, for which he earned a Best Supporting Actor Oscar nomination. His vast resume included, to name a few, Armageddon, The Whole Nine Yards, Planet of the Apes, The Scorpion King, Daredevil, Sin City, Kung Fu Panda, Chuck and Bones (after which he starred in his own spin-off, The Finder).
Duncan suffered a heart attack in July 2012 and was hospitalized until he died almost two months later. He was 54.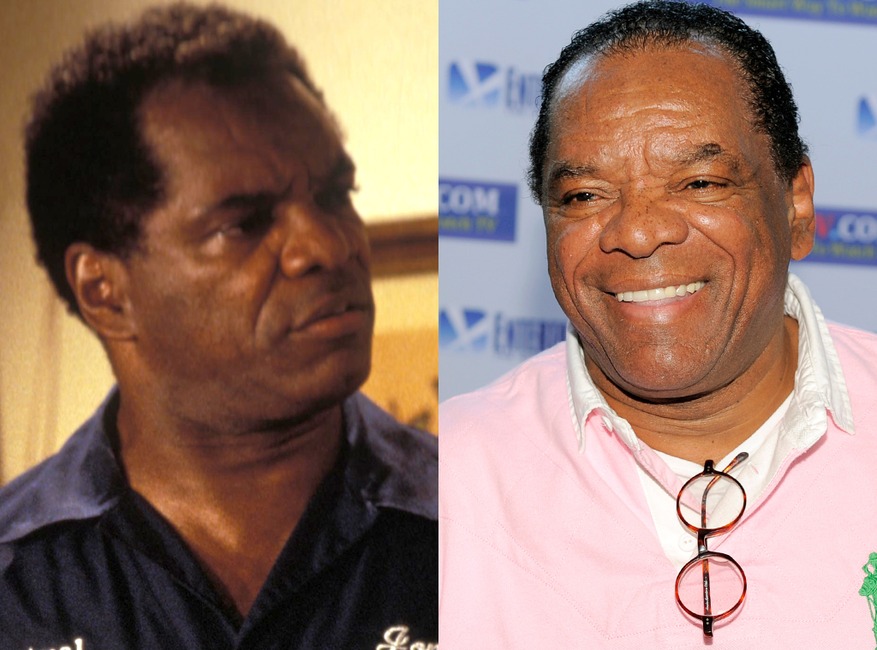 Shutterstock
John Witherspoon
The revered character actor was perhaps best known, especially to younger generations, as Craig's dad, Willie Jones, but he also had standout parts in House Party, Vampire in Brooklyn, Bulworth and Soul Plane, as well as dozens of TV guest spots.
He was also notably the voice of Granddad on The Boondocks and a star of the live-action comedy Black Jesus, both on Adult Swim.
Witherspoon died of a heart attack in 2019. He was 77. He and his wife of 31 years, Angela Robinson, had two sons together, John David and Alexander (and David Letterman is their godfather).
Article continues below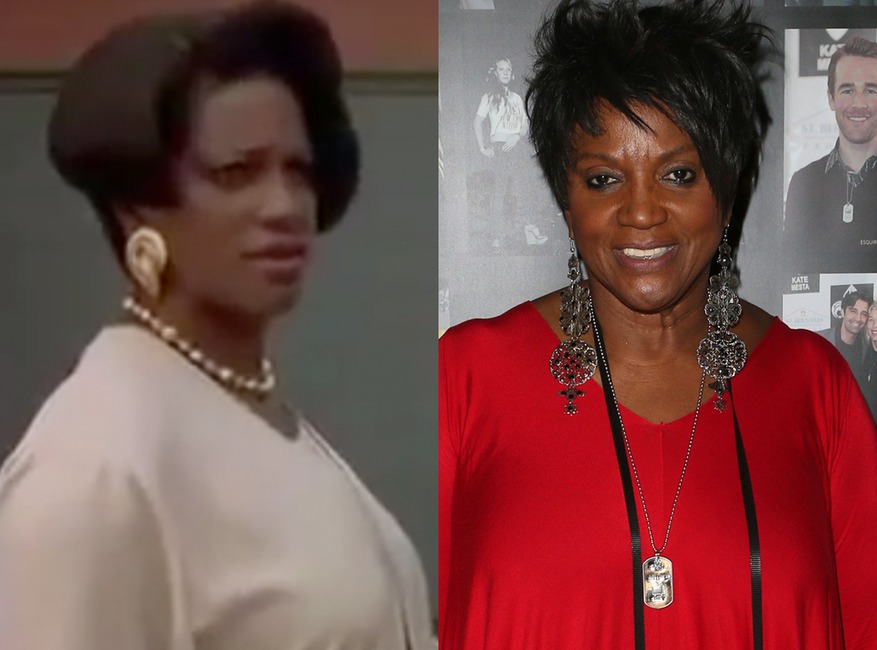 YouTube/Shutterstock
Anna Maria Horsford
The busy character actress, who starred on Amen and had been on the big screen in Heartburn, St. Elmo's Fire and Presumed Innocent, played Craig's mom, Betty Jones. And she's been in dozens of things since, including The Wayans' Bros., Everybody Hates Chris, The Shield, It's Always Sunny in Philadelphia, Mom and The Last O.G.
"…Friday is the most popular movie that I've ever been in," she told getTV in 2019. "I have gotten more upgrades on planes." Not to mention, "I think I've been fortunate to have reached three generations of people."
Horsford has also spent time giving back, volunteering with homeless teens and advocating for mental health awareness in the black community. She was also honored in 2012 with the Tourism Ambassador Award from Antigua and Barbuda, her father having hailed from the Caribbean island of Antigua.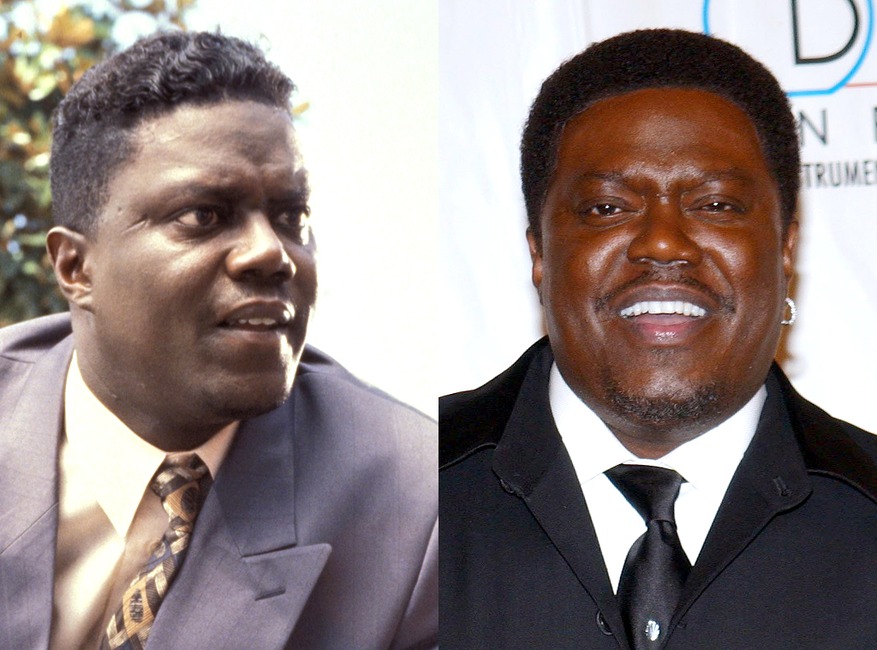 Shutterstock
Bernie Mac
One of the original Kings of Comedy, as well as a writer and producer, Mac was the lascivious Pastor Clever before moving on to having his own eponymous sitcom, pulling off heists in the Ocean's Eleven franchise and starring in the likes of Mr. 3000, Bad Santa, Head of State, Guess Who and Charlie's Angels: Full Throttle.
He died in 2008 at only 50 years old due to complications from pneumonia. Mac had previously talked about being diagnosed in the 1980s with sarcoidosis, a build-up of inflamed cells in the lungs. Mac had one daughter, Je'Niece McCullough, with his wife of 31 years, Rhonda McCullough (Mac's actually last name), as well as a granddaughter.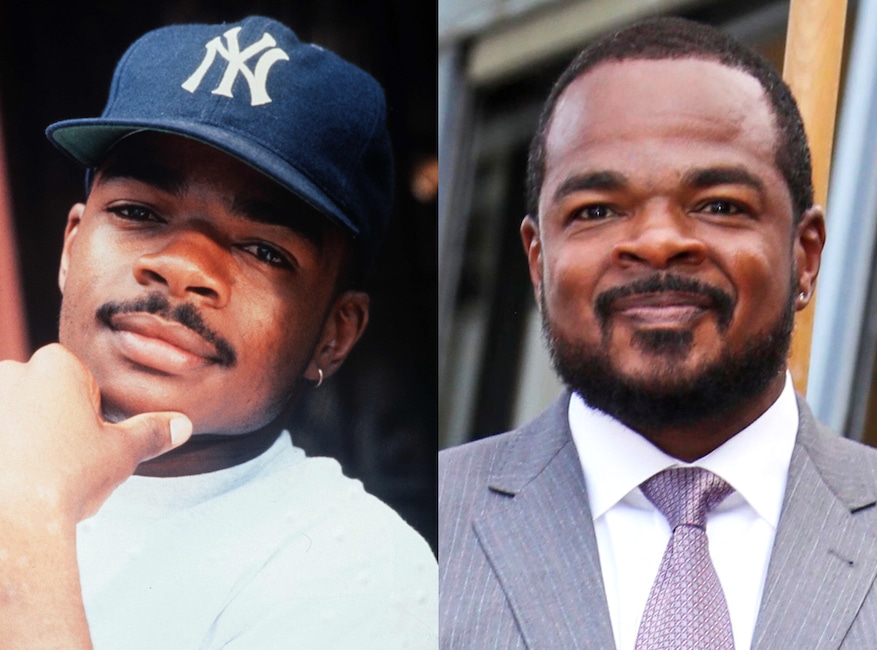 Shutterstock
F. Gary Gray
Friday marked a 24-year-old Gray's feature directorial debut (he also wrote the script with DJ Pooh) after having been behind the camera for Ice Cube's "It Was a Good Day" and other music videos. He's also the director of Set It Off, The Negotiator, A Man Apart, The Italian Job, Be Cool, Law Abiding Citizen, the N.W.A. biopic Straight Outta Compton (directing O'Shea Jackson Jr. in the role of his father, Ice Cube), The Fate of the Furious and Men in Black: International.
"I knew that in Hollywood they tend to pigeonhole talent and when you experience a little success in one genre, their instinct is to keep you in that box," Gray told Fast Company in 2015. "I made a conscious effort to do something different and Set It Off was that first different movie. It was four female leads, action, a little drama, and it was like the polar opposite of Friday. I knew if I delivered at least a decent version of that script, people would look at me in a different way and say, 'This guy can do anything.'"
Article continues below
But Gray can't help it if he launched his film career with a cult classic.
"I didn't think it was any good," he shared with Deadline years later. "Chris Tucker and Faizon Love watched it, and they didn't like it. I was so discouraged."
But seriously, what did they know?
"We tested it and it got a 95," Gray recalled. "People were laughing in the aisles. Laughing so much that they would laugh over other jokes. Then we knew we had something, but I was so green I got pissed that we were only the No. 2 film at the box office opening weekend. Mind you, it was only in 800 theaters. I called the head of marketing, Chris Pula, and I say, 'Why are we only on 800 theaters' and 'What about this poster?' and 'This movie could make $100 million.' And he cursed me out and basically told me to go f–k myself and he hung up. It's funny now, because it was such a small movie and the LA Times reported that it became the most profitable film of 1995. I was so naïve."
Source: Read Full Article