Behind The Scenes: 20 Things Only A True Fan Would Know About The Fast And Furious Films
First hitting the big screen in the year 2001, when The Fast and the Furious debuted in theaters it was an enjoyable film but seemed like it would come and go without making too much of a mark. However, here we are 17 years later and somehow the series it spawned has managed to become the sixth-highest grossing film franchise of all time.
Able to become such a gigantic deal in large part due to the fact that the series has pretty notably transitioned over the years, the films are no longer as focused on car racing as they used to be. Much broader than they were at the start, there has been a heavy push to make the franchise all-around action based. The kind of thing that doesn't happen all that often, completely reworking what made a series of films popular, to begin with, clearly some interesting decisions were made by the powers that be in charge of the movies. Considering that, it seems like a great idea to take a look at 20 behind the scenes facts about the Fast and Furious films.
In order for a fact to be considered for possible inclusion on this list, it first and foremost needs to relate to behind the scenes information about the Fast and Furious movies in one way or another. For instance, you could find details relating to the production of any of the many Fast and Furious movies that have made it to the big screen. On top of that, anything related to planned crossovers or other attempts to extend the franchise could end up here too. Interpersonal relationships could also be touched on.
Click the button below to start this article in quick view
20

During the Production of Fast Five, Tyrese Gibson Was Very Busy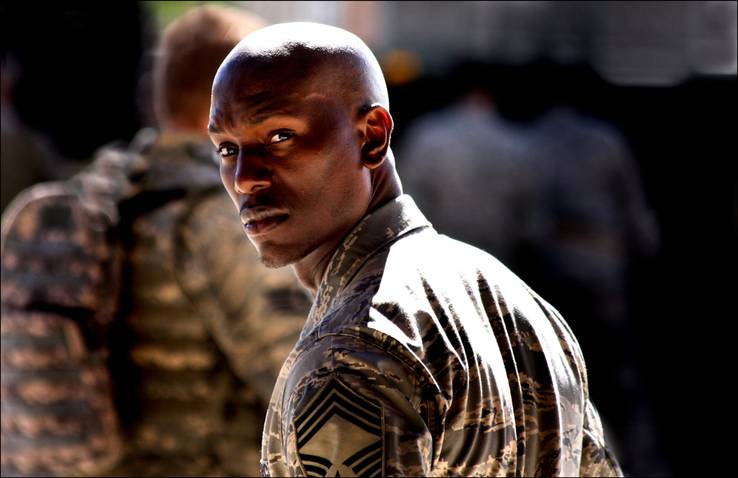 A multitalented performer who has found a place in the spotlight due to his abilities in several fields, Tyrese Gibson has attained success as a model, VJ, rapper, screenwriter, author and much more. Despite all of those things, these days he is best known for his acting career by far. Introduced to the Fast and Furious franchise in 2 Fast 2 Furious, he then went on to return to the series in Fast Five and has been a major part of it ever since. A really important time for him, when he was working on Fast Five he was splitting time between Atlanta and Puerto Rico due to the filming of his other movie, Transformers: Dark of the Moon.
19

Bow Wow Learned Japanese Even Though You Never Saw It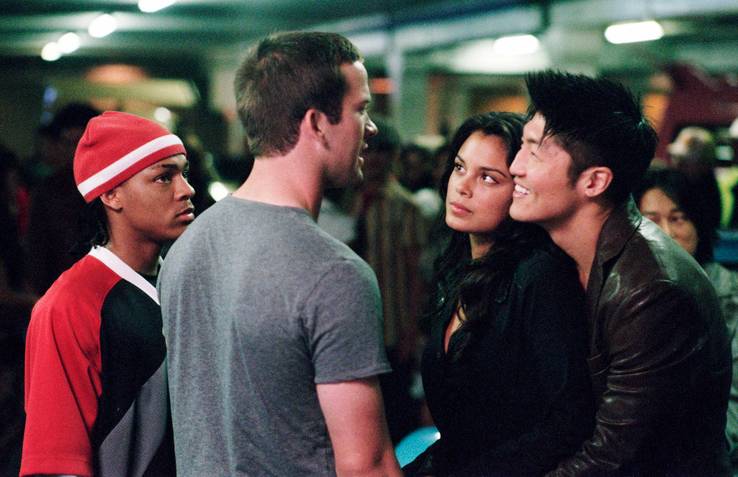 One of the main characters in The Fast and the Furious: Tokyo Drift, Twinkie hasn't been seen since but there is no way to know if he will rejoin the series again at some point in the future. After all, these films have become such huge productions that globetrotting is extremely common so they could run into him anywhere. Either way, the character was played by the former child rapper Bow Wow and he clearly worked hard at doing the best job possible in the role. In fact, Bow Wow worked hard to learn some lines that were written in Japanese for scenes in the movie that ended up on the cutting room floor.
18

The Fast and Furious 6 Simulated Runway Was Crazy Long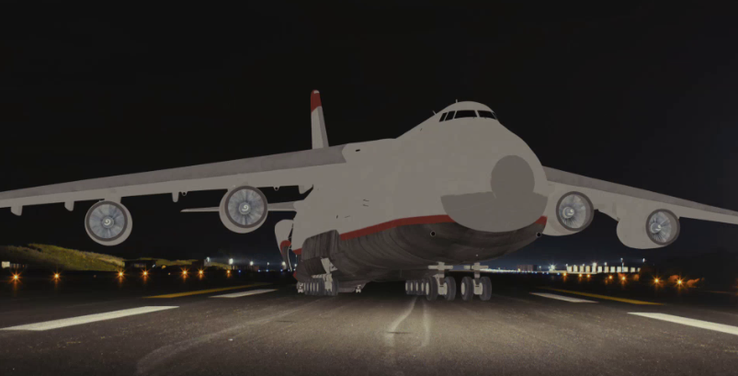 One of the most impressive action set pieces in this entire series, the runway chases scene that takes place in Fast and Furious 6 is something to behold. Featuring a small fleet of cars carrying people that are trying to gain access to a large plane, their chase and fight against those trying to stop them was hugely compelling. An extensive scene that never slows down, during it all, the plane that is being chased continues to move. To accommodate a plane moving that long, they were forced to simulate the world's longest runway by far. After all, Vulture estimated that it would have had to be 28.829 miles long in order for everything that happens on screen to take place.
17

The Original Film Was Inspired By a Vibe Article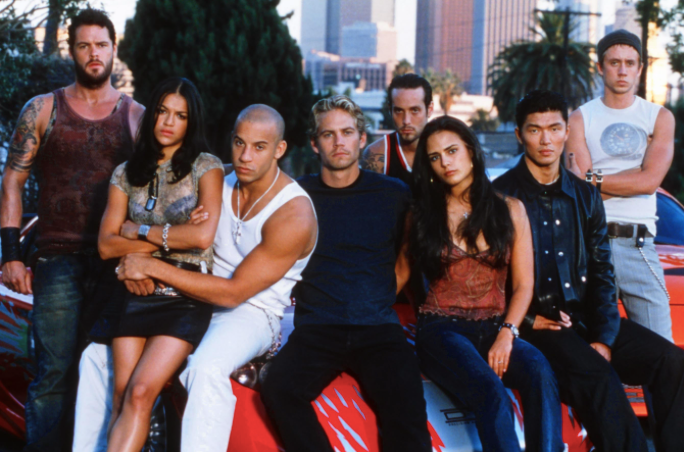 Seen at the beginning of many major movies, when a movie starts out with the words "Based on a True Story" there is a tendency for viewers to take it more seriously. Fortunately, even though The Fast and the Furious was inspired by an article about real people and events that appeared in Vibe, they did not try to make that claim. Inspired by Ken Li's article "Racer X" that was focused on the street racer Rafael Estevez, director Rob Cohen convinced Universal to buy the film rights to the piece. However, they added so many fictional elements to the story that nobody could accurately claim the movie was based on a true story.
16

Ludacris Worked Hard to Get the Scene he wanted
Essentially the equivalent of Q from the James Bond movies, Tej Parker doesn't come up with fantastical gadgets but he is the Fast and Furious character with the technical know-how. Portrayed by Ludacris, he fits the role to perfection and does a marvelous job spouting off all kind of technical gobbledygook while still seeming credible. Still, considering Ludacris works on these movies with guys like Dwayne Johnson, Jason Statham, and Vin Diesel, all of whom get to kick butt, it makes sense that he would want in on the action. Finally given a fight scene of his own in Furious 7, in order to convince producers he could pull that off he trained hard on his own time and filmed himself in order to show his bosses what he could do.
15

Denzel Washington Turned Down a Furious 7 Role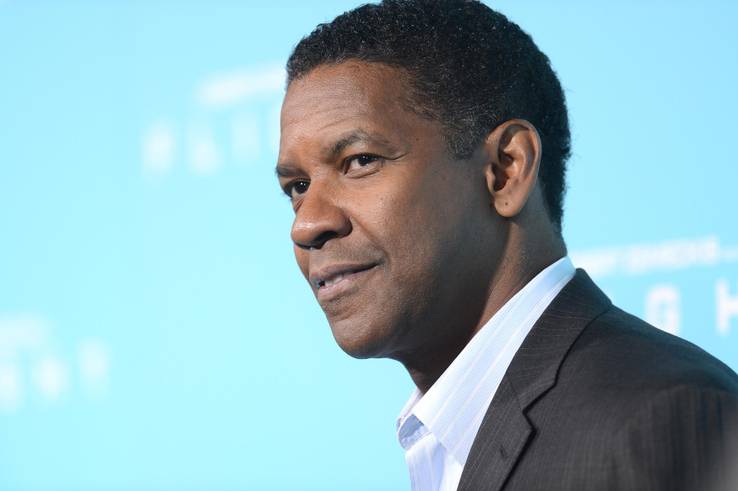 Let's be real here, when the Fast and Furious franchise began, these films cast actors that looked good on screen but weren't exactly Academy Award contenders. Don't get us wrong, there were many talented performers like Vin Diesel, Michelle Rodriguez, and Paul Walker that were involved, but all of their careers were still on the rise. Going on to become one of the highest-grossing film franchises of all-time, this series can now attract the talents of actors like Dwayne Johnson, Djimon Hounsou, Kurt Russell, Charlize Theron, and Helen Mirren. Still, producers of these films have failed to cast every actor of their dreams, including Denzel Washington who turned down a role he was offered in Furious 7. Considering he is one of the best actors to ever live, we fully expect them to go after Washington again in the future.
14

A Major Powerbroker Has Recently Departed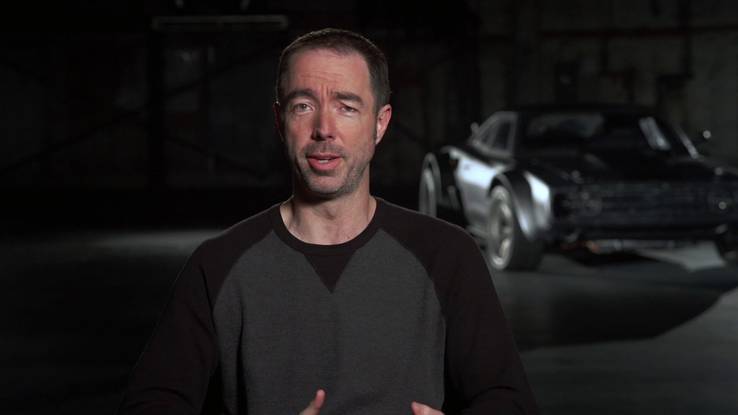 A franchise that not too long ago seemed like its best days were long gone, around the time of 2 Fast 2 Furious and The Fast and the Furious: Tokyo Drift this series was losing steam. However, since then it has been able to rebound handily and a lot of the credit for that should be given to Chris Morgan, the writer behind every script in the series since its third film. While he can't claim a perfect record with the franchise, considering the aforementioned Tokyo Drift has its detractors, there is still no doubt that he had a huge influence in its overwhelming success. Sadly, he has recently stepped away from the series and after the upcoming spin-off Hobbs & Shaw, another writer will be taking up his mantle.
Featured Today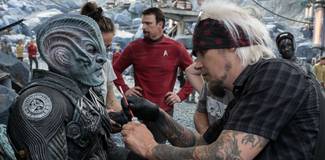 26 Actors Who Spent More Than 8 Hours In The Makeup Chair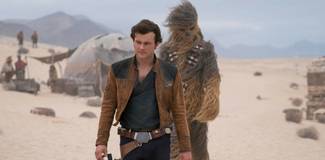 13 Reasons Why Star Wars Fans Are Wrong About Solo (And 11 Things That Make No Sense)

Behind The Scenes: 20 Things Even True Fans Don't Know About The Harry Potter Films

13

Vin Diesel has a huge influence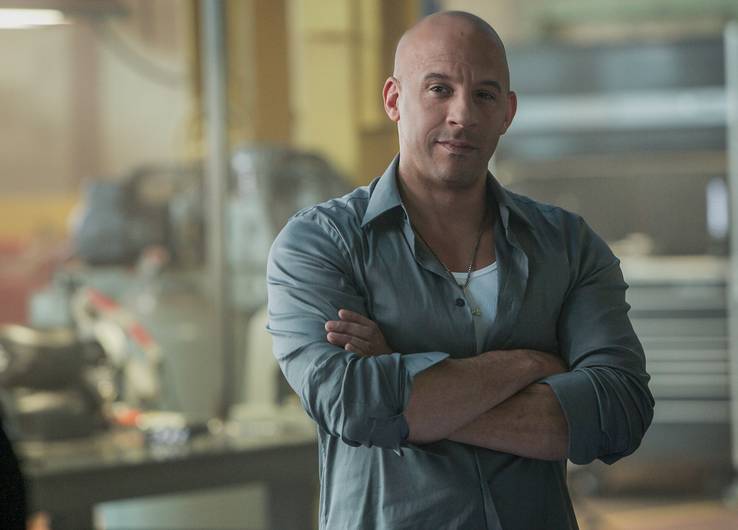 Thought to only be one of the stars of the Fast and Furious franchise by many people, Vin Diesel actually has a lot more influence over the series than many observers realize. A fact that makes a lot of sense, considering the series was on the downturn before he once again became its core star, he also has a history of writing and directing in the past. One of the producers of every movie in the series that has been released since 2009's Fast & Furious, he is also set to executive produce a spin-off series by the same name. When asked about his expanded Fast and Furious role, Diesel said, "I'm not the writer, but I'm the saga visionary."
12

Justin Lin Credits Community for His Directing Success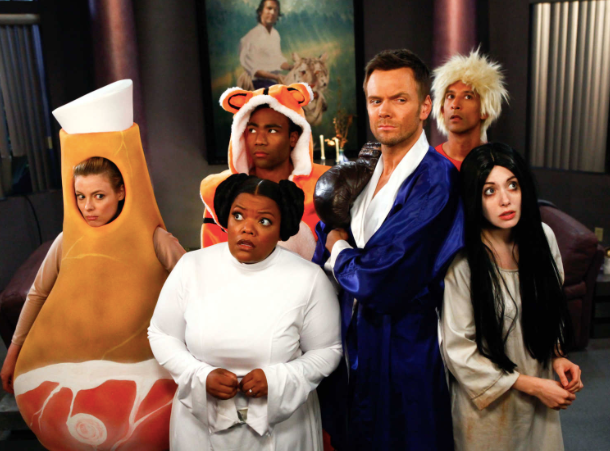 A television series with a devoted cult following, Community found its audience but it was far from pulse pounding. Despite that, it was a training ground for some people that have gone on to massive successes in Hollywood, including the Russo Brothers who have helmed some massive MCU movies. Far from the only film directors that used to be known for helming episodes of Community, Justin Lin, who has helmed 4 Fast and Furious films already and is set to return to the series, also worked on that show. In fact, not only did he advance his career while working on Community but he also credits his time on that show with his ability to do well directing the Fast and Furious films. That is because Community taught him how to skillfully juggle a big cast.
11

The Role of Mia Was Written for Eliza Dushku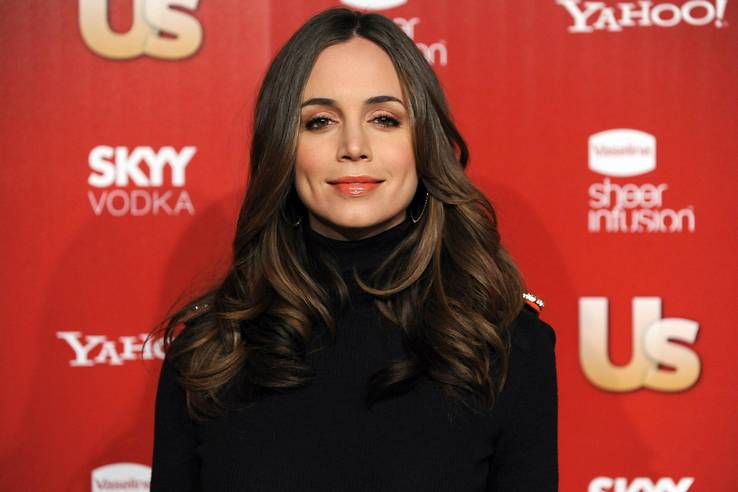 Known to be largely focused on the importance of family, it isn't just biological bonds that are at the center of what the Fast and Furious franchise celebrates. Instead, these movies drive home the fact that the family you choose can be every bit if not more important than those you share genes with. Despite that, one of the key relationships in the entire series is the sibling bonds between Dom and Mia. A big part of the original film and brought back for an additional 5 films, Mia Toretto was portrayed by Jordana Brewster. However, according to reports, the character was written with Eliza Dushku in mind and other young stars like Jessica Biel, Kirsten Dunst, Natalie Portman, and Sarah Michelle Gellar auditioned for the role
10

Vin Diesel's Daughter Was Named after a Co-Star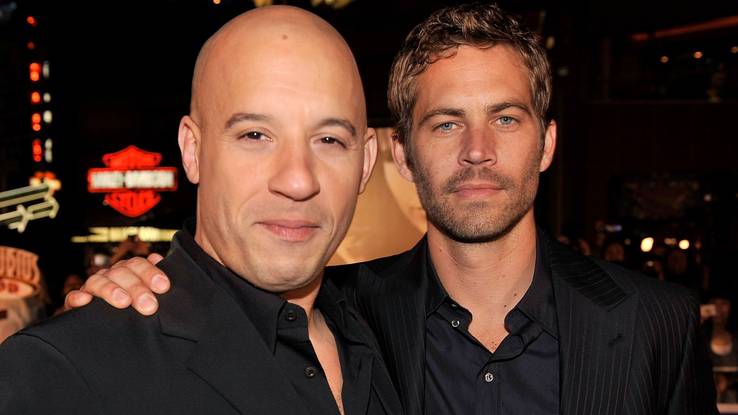 Known to care very deeply not only about the Fast and Furious series but also about those involved in it, when Paul Walker passed away, it hit Vin Diesel very hard. In fact, according to him, when he went to see his friend's mother the day after the horrible incident, she expressed how sorry she was for him. Said to be shocked by that sentiment, he asked her why she would say she's sorry to him and she responded, "Because you lost your other half." A story he told in public many years ago, Walker's mom has never refuted it so there is every reason to think it is 100% true. Given the closeness of their bond, it should then come as no surprise that Diesel named his daughter Pauline after his fallen friend.
9

Letty and Brian Were Supposed to be together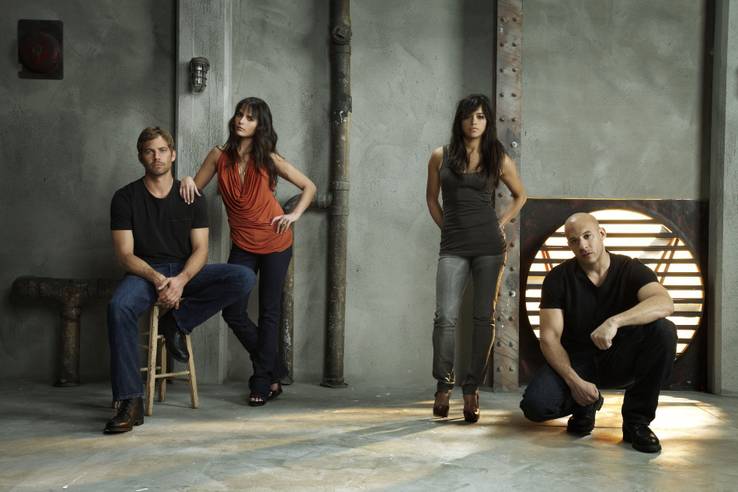 An intended plot point that could have changed an awful lot in the Fast and Furious franchise, at one point in the process, the characters of Letty and Brian were supposed to have a thing. Planned to be a part of the original film, the story was removed after the strenuous objections of Michelle Rodriguez. Feeling that it wasn't "realistic for a Latin girl who's with the alpha-est of the alpha males to go with the cute boy," she threatened to quit because she felt so strongly against the idea. Thankfully, that never came to be since she fits her character perfectly and that relationship would have undermined the Letty, Dom, and Brian connection that is imperative to the franchise.
8

Michelle Rodriguez Pushed Gina Carano to be Tougher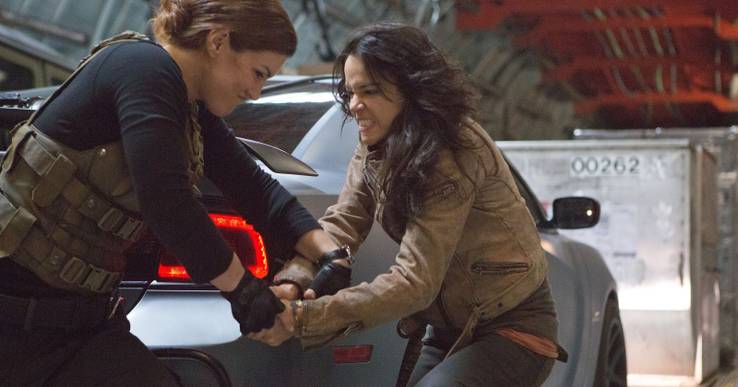 One of the things that helped the Fast and Furious franchise stand out among its action movie peers, is that not only does the series feature female leads but many of them kick butt too. The best example of that is Letty Ortiz, the character played by Michelle Rodriguez, who never backs down from a battle and you would not want to end up on her bad side. Given her best fight scene by far in Fast & Furious 6, her battle with Gina Carano's character in the London tube is absolutely fierce and incredible. Sharing the scene with an actual MMA fighter in Carano, Rodriguez was the one that was pushing her on screen to get rougher.
7

Ja Rule Turned Down a Return and Was Replaced by Ludacris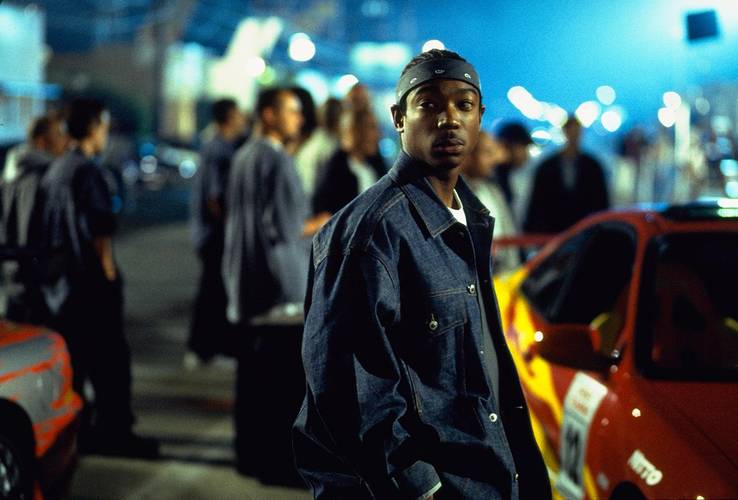 Long gone from the Fast and Furious series, it may be hard to even remember that Ja Rule played a role in the franchise's first film. Cast as Edwin, his part was a supporting one that didn't amount to all that much, but the producers of the series still asked him to return to the series in 2 Fast 2 Furious. Opting to turn down that offer, he was replaced by Ludacris who is a major part of the series to this day. Two performers that used to be known for their rapping skills, both of their music careers have wound down, but only one of them remains in the spotlight. Considering how obviously Ludacris' career has been buoyed by his involvement in this series, Ja Rule must be kicking himself somewhere whenever a Fast and Furious film is released.
6

Vin Diesel Appeared in Tokyo Drift to Get the Rights to Riddick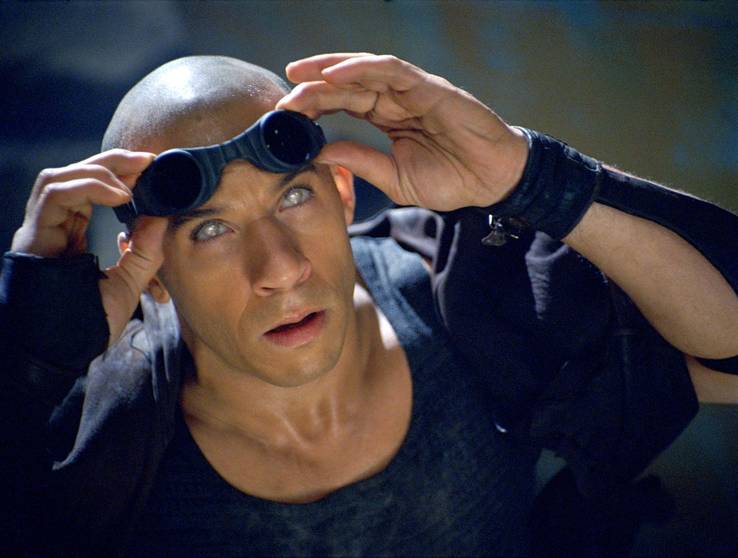 A single deal that has helped to define the career of Vin Diesel ever since, after 2 Fast 2 Furious disappointed, the studio felt the sequel needed at least an appearance from Vin Diesel. Offered monetary compensation for his cameo role in Tokyo Drift, Diesel instead convinced them to give him the rights to his character Riddick. As a result, he was able to take control of that franchise and keep it going with 2013's Riddick and another sequel that is planned to be filmed soon. On top of that, it also marked his return to the Fast and Furious series, a franchise he has helped define ever since.
5

Han's Popularity Led to the Out of Order Timeline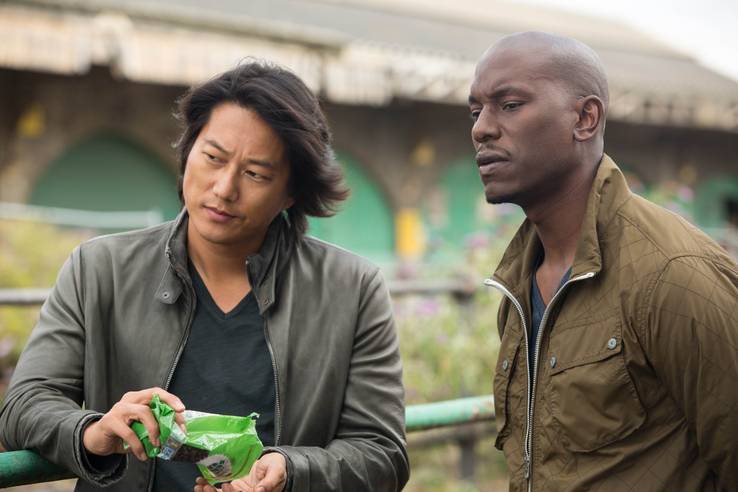 Not the type of film franchise you'd expect to have a convoluted timeline, the Fast and Furious franchise is supposed to be a big dumb good time. Despite that, the order in which these movies were released does not match their timeline of events. The case for a single reason, the character of Han from Tokyo Drift was hugely popular and viewers wanted to see more of him despite his demise at the end of that movie. As a result, the decision was made to have the next several films in the series take place before Tokyo Drift, so he could share the screen with the franchise's other stars. In terms of sequential storytelling, the order in which these movies should be watched is 1, 2, 4, 5, 6, 3, 7, then 8 and that doesn't even take into account the short films.
4

Many Female Stars Couldn't Drive Before Joining the Series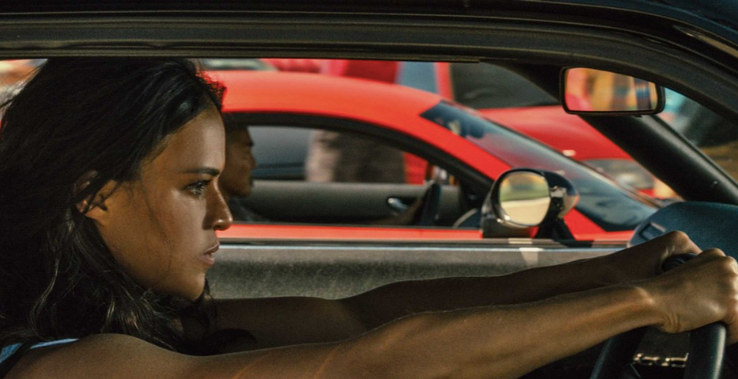 Currently known for being all-around action movies, the Fast and Furious films are prone to feature fist fights, pulse pounding sequences, and contained chaos of all sorts. Despite that, when the franchise began it had a much more myopic focus on car culture and the scripts were by and large framed around chase scenes. As such, you'd expect that the stars of the films would be chosen in part because they at least had a solid grounding in how to drive fast. However, it turns out that 3 of the movies female leads, Devon Aoki, Jordana Brewster, and Michelle Rodrguez, were all inexperienced behind the wheel before landing their parts.
3

Michelle Rodriguez Was in the Dark About Letty's Resurrection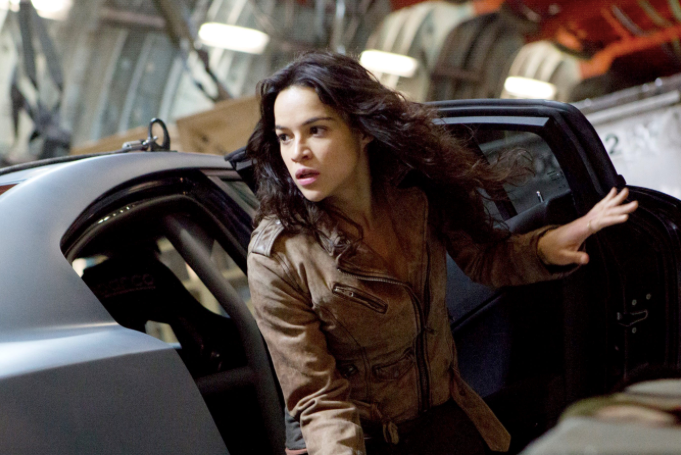 Extremely flashy films across the board, the Fast and Furious films draw their legions off fans in due to their ability to endlessly surprise people with how far they can push their action sequences. However, that in no way means that most people pay for their ticket to see a Fast and Furious film because they are expecting a twist ending. Despite that, when Fast Five was released, there was a post credit sequence that took pretty much everyone by surprise, including Michelle Rodriguez. Believed to have suffered her demise in the previous film in the series, her character Letty was revealed to have survived during the credits and even Michelle had no idea it was coming.
2

The Franchise Exists in the Same universe as Herbie: Fully Loaded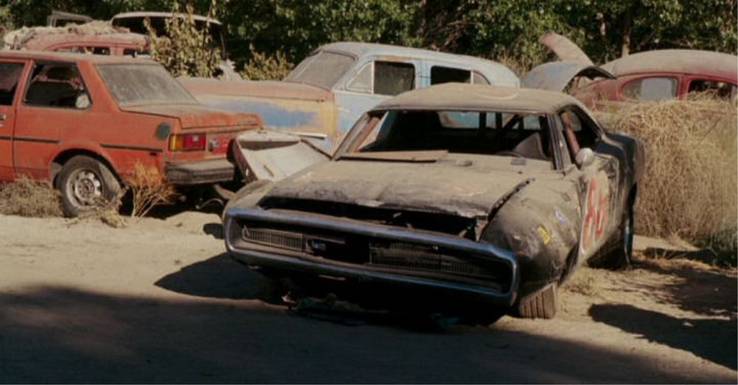 Extremely common in the current Hollywood system, creating interconnected cinematic universes has become all the rage in the movie business. After all, every film studio is chomping at the bit to have their version of the MCU to make a fortune on. Actually, even the Fast and Furious franchise is trying to start up something similar considering that the next movie in the series is the upcoming spin-off film, Hobbs & Shaw. What most fans of the series don't know, however, is this is not the first time this is not the first time a movie outside the regular series has a Fast and Furious connection. That is because the Lindsay Lohan movie Herbie: Fully Loaded includes a scene in which Dom's rolled-over Charger can be seen in a junkyard.
1

The Rock Was Not Their First Choice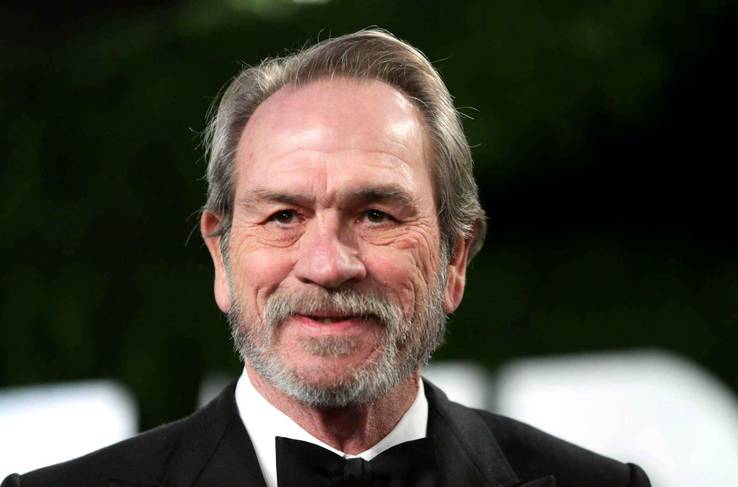 Arguably the biggest action star in the world today, Dwayne "The Rock" Johnson is in such high demand now that he could spend all day every day on film sets. Still on the rise when he was cast as Luke Hobbs in Fast Five, the movie helped make him the star he is today and changed the way this franchise was viewed. Credited by many people as being responsible for the resurgence in popularity the Fast and Furious films have had since then, it is amazing to think The Rock wasn't the original choice for the role. In fact, during the writing process, it was none other than Tommy Lee Jones that was envisioned playing the part, possibly because of how great he was in the 1993 movie The Fugitive.
References: mentalfloss.com, etonline.com, yahoo.com, vulture.com,   huffingtonpost.com, variety.com, imdb.com, buzzfeed.com
Source: Read Full Article