Dominic Cooper and Gemma Chan Holds Hands on Beach in Spain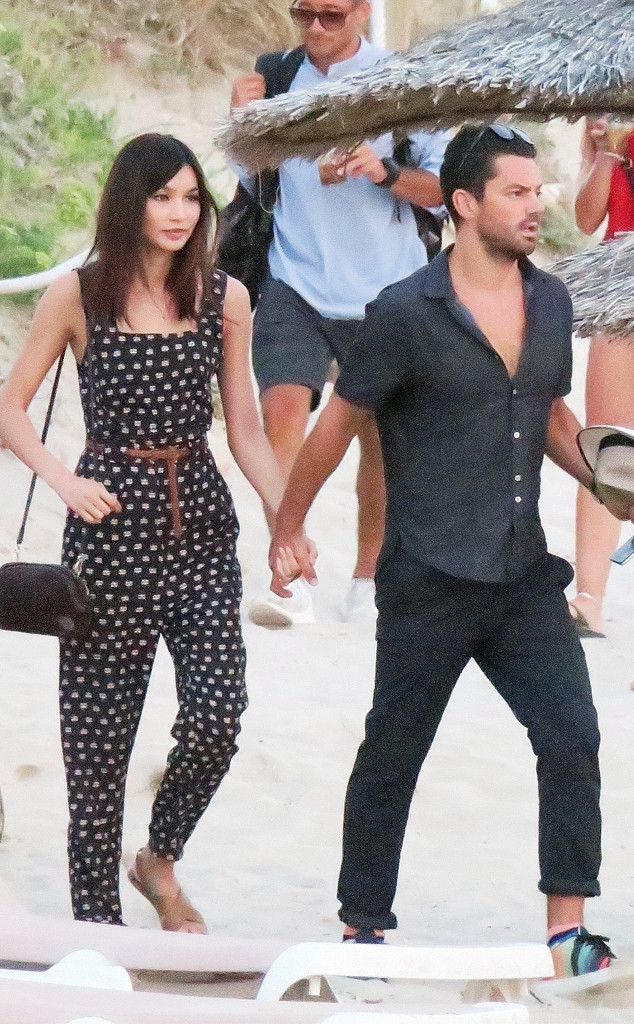 BACKGRID
New couple alert!
Crazy Rich Asians star Gemma Chan and Dominic Cooper of Mamma Mia were spotted looking cozy on the beaches of Formentera, Spain over the Labor Day weekend. Chan stylishy wore a black and white polka dot jumper, while her rumored beau wore black pants with a grey buttoned-down shirt.
The actors first sparked rumors of a romance when they were seen canoodling on the beaches of Spain a few weeks ago and it seems like they are continuing to enjoy their European getaway together.
And the vacation abroad comes at a time when Chan is celebrating Crazy Rich Asians beating out other major films for the No. 1 spot, among other achievements. The Brit celebrated the accomplishment on Instagram, where she wrote: "Third weekend at No. 1 and the best Labor Day weekend in over a decade. The response has been beyond what any of us could have imagined, thank you so much."
Photos
Gemma Chan's Best Looks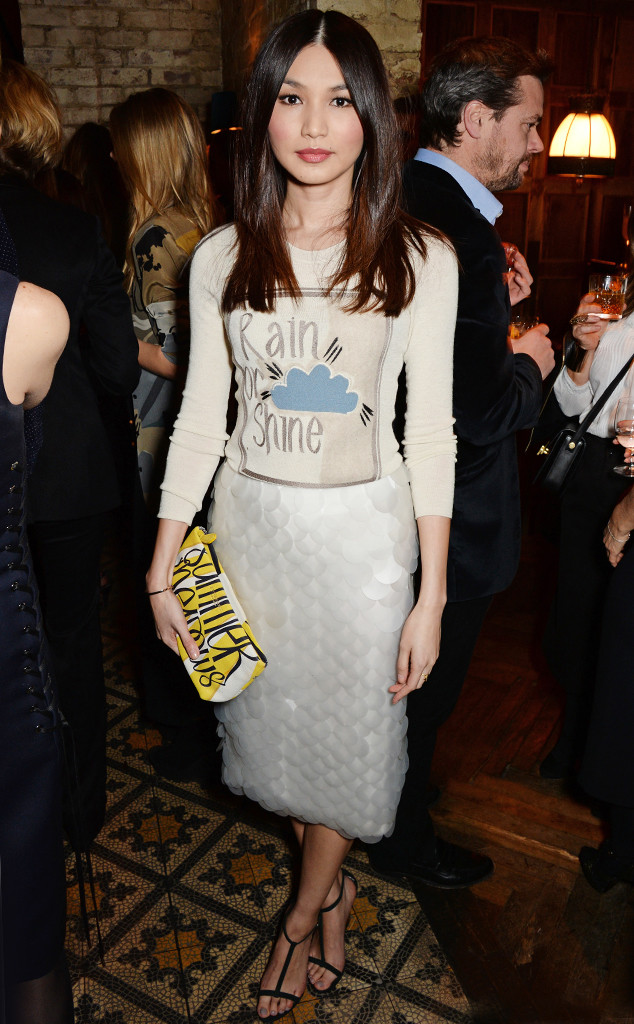 David M. Benett/Getty Images
The blockbuster did so well, in fact, there is already a sequel in development. Deadline reported screenwriters Adele Lim and Peter Chiarelli will begin writing the next installment of the series soon.
Aside from breaking records and pulling in the big bucks, the film has also been applauded for showcasing an all-Asian cast and having the first Asian-American lead in 25 years. This significance was noticed by people all across the world, including Chrissy Teigen. The mother-of-two wrote, "What can I really say about this movie that hasn't been said by absolutely everyone who has seen it. I've been excited to see this since production was announced but I could have never imagined how wonderful it would be. I planned on seeing it, making a few jokes about how it checked all the boxes for me…but the feeling I got during the credits, watching John dance with my little black asian mashup baby bear luna tunes, was a feeling I haven't had at the end of any other movies."
"You never know how much you miss being represented on screen until you actually see what it's like to be represented. And represented by all different types of characters with all different types of personalities, just like any other great movie. Also aside from all that, it's just colorful, fun and big as f–k. God I love a rom com. God I loved it all. Thank you guys for making this movie," she applauded.
And Chan feels the exact same way. In an interview with E! News, the actress said, "It means the world to us. I am just so proud to be a part of this film. This film is not just for Asians, it's for anyone who has ever felt that they struggle to be accepted or they've been otherized. Really it's a celebration."
Source: Read Full Article