Drake Donates $50K To Miami Student
Drake is paying it forward! The rapper donated big money to a Miami school.
As if we didn't already love Drake enough, the rapper goes above and beyond to brighten the days of many Miami students this past Monday, Feb. 5, 2018. The "Hotline Bling" rapper appeared at Miami Senior High School in South Florida to shoot scenes for his music video to new single "God's Plan."
According to ABS News, The 31-year-old not only let the students of the Miami high school join the shoot as extras but also donated a whopping $25,000 to the school. Drake also announced the school would be receiving uniforms designed by OVO clothing which was founded by the artist.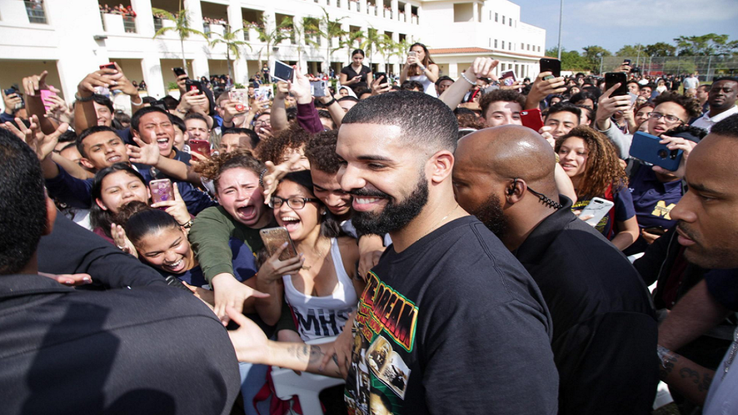 The Toronto native didn't stop there! The rapper then visited the University of Miami to pay a particular student a visit. Destiny James, a student at the University of Miami was the lucky recipient of a $50,000 scholarship given to her by surprise from the rapper himself.
According to ABC News, the video of the touching moment has since surfaced where Destiny can be seen running and falling to the ground after realizing she was being present eda check from Drake.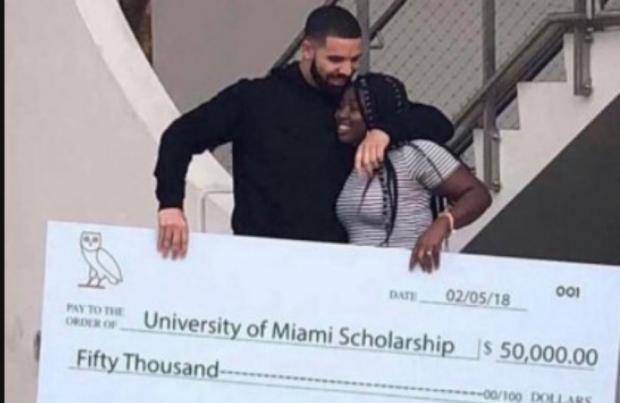 Destiny James was raised in a single-parent home from a low-income family and is the first of her family to attend college, the University took note of the students' background and invited her to a scholarship donor luncheon, all while keeping her out of the loop regarding Drake's surprise.
When asked by ABC News if she wanted to say anything to Drake, she said "Thank you. You changed my life in a way that's so hard for me to explain." We love stories like these! Kudos to Drake for being incredibly generous and we wish Destiny James nothing but the best throughout her studies.
Source: Read Full Article