Dwayne "The Rock" Johnson's Girlfriend Gave Birth and He Shared the Sweetest First Photo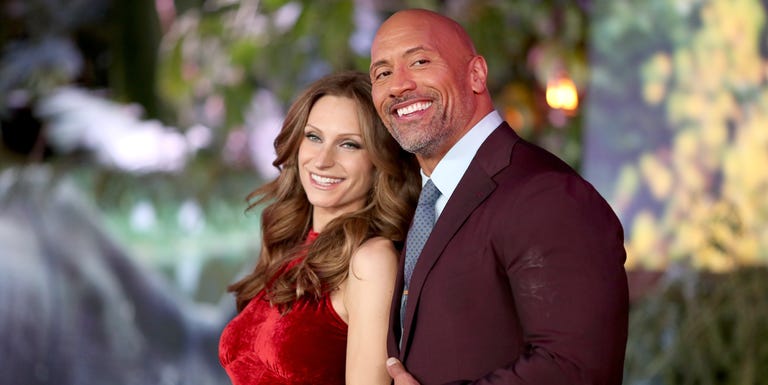 Oh, baby! It has been a day! First Kate Middleton welcomed her baby boy and now action-film king Dwayne "The Rock" Johnson shared he and his girlfriend Lauren Hashian welcomed their baby girl today!
Johnson took to Instagram to make the big announcement and shared a photo of him perched in a hospital bed and cradling his youngest pebble, Tiana Gia. In the caption, he described watching Hashian give birth as "the single most powerful and primal moment life will ever offer."
He also took a moment to dole out some tips for men present in the delivery room. "It's critical to be by your lady's head when she's delivering, being as supportive as you can. Holding hands, holding legs, whatever you can do," he wrote.
Hashian hasn't shared anything on her Instagram yet and understandably so! She's probably exhausted and getting some much needed rest.
Tiana is Johnson's third daughter and second with Hashian. The two have 2-year-old Jasmine Lia and Johnson has 16-year-old Simone Alexandra from his marriage with Dany Garcia. Johnson is happy with only having girls, but his daughter Jasmine might need some time to adjust since she sternly told him she doesn't want a baby sister. But she'll come around soon enough once she sees how cute Tiana is.
Glad to hear the family is healthy and happy! Welcome, baby Tiana!
Source: Read Full Article