Ellen Pompeo Says Goodbye to 'Grey's Anatomy' Co-Stars Before Finale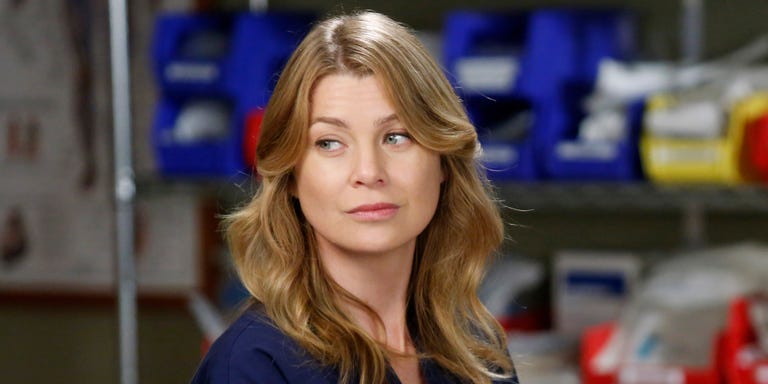 Grey's Anatomy is about to change in a major way when Jessica Capshaw and Sarah Drew depart the series at the end of Season 14.
So Meredith Grey herself, Ellen Pompeo, is paying tribute to the talented actresses who are moving on from the show.
In two moving Instagram posts, Pompeo celebrates the amazing work both Capshaw (who plays Arizona), and Drew (who plays April), have done since they started on the show. Both have been series regulars for several years now, with Arizona joining the show in Season 5, followed by April in Season 6.
Posting a photo of Capshaw, Pompeo writes, "thank you @jessicacapshaw for bringing it the way you have brought it for 10 amazing years… what a blessing you are and what a contribution you made to television history. Lit that screen up with your glow on the LGBT community… making a difference and making it all look so easy…"
She also posted a photo of Drew, writing, "you served up the sugar and spice for 9 years and it's been a blast. Your passion and talent for storytelling has touched so many people provoked thought and Grey's is a better show because of it and you," followed by the hashtag #japrilfansdontplay, in reference to viewers who are devastated that Jackson and April won't ever be getting back together.
Creator Shonda Rhimes even took the opportunity to thank the two actresses after they'd both shot their final scenes on Grey's Anatomy:
While there are still four more episodes left until we find out the fates of April and Arizona, we should all probably start stocking up on tissues right now.
Source: Read Full Article