Feel Good Friday: 6 Uplifting Stories to Head Into the Weekend With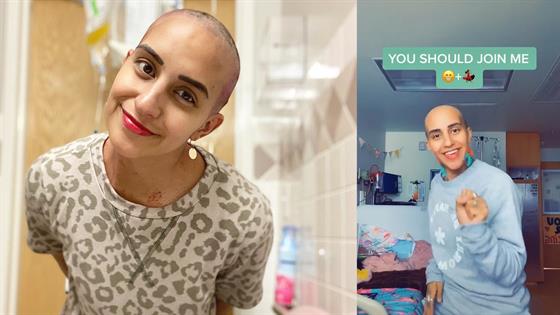 Happy almost June!
What better way to say goodbye to May as we head into a new month than by sharing six stories sure to lift your spirits this weekend?
And we don't know if our allergies are acting up more than normal, but more than a few of this week's Feel Good Friday offerings hit us in our feels.
In this round-up we have the sweet gesture one boy did for his beloved babysitter after one her prom was canceled due to the coronavirus pandemic, while another young girl is helping out children in need by sharing her love of art.
Plus, E! News had an inspiring conversation with a dancer who turned to TikTok to stay positive as she battles leukemia and two siblings' paid an emotional visit to their grandfather after virtually graduating from college that had us grabbing the phone to call our grandparents immediately. (OK, so it's totally not allergies.)
Here are six stories sure to bring a smile to your face and set the tone for the last weekend in May. Happy June!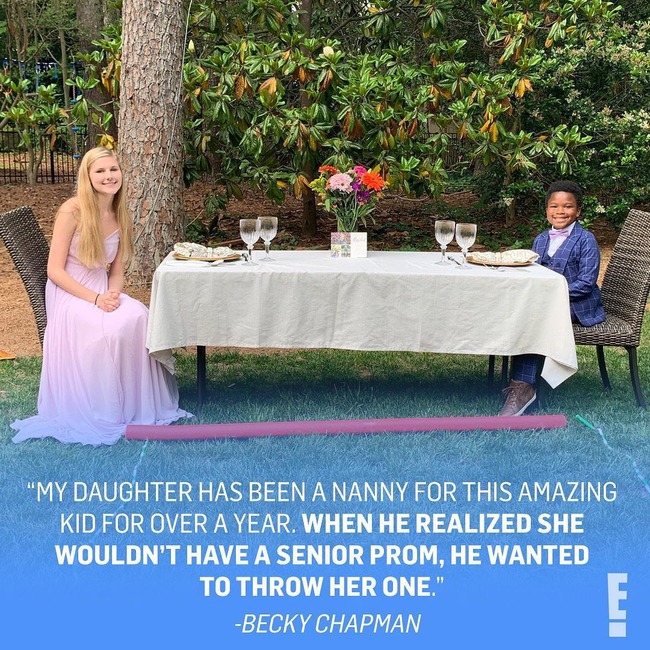 Becky Chapman/Elisse Rogers
Best Prom Date Ever
After learning his babysitter Rachel Chapman's prom was canceled, 7-year-old Curtis Rogers was still determined to give her the ultimate high school experience, staging a prom in his backyard.
With help from his mom. Curtis put together a day of dinner (their favorite after-school snack: peanut butter and apples served as the appetizer) and dancing with Rachel, with the North Carolina pair even sporting a prom dress and tuxedo.
"She has become a part of our family…he absolutely adores her," Elissa Rogers, Curtis' non, told Good Morning America. "She's a just great person with good heart so it's been a blessing to have her helping us out with Curtis."
Rachel, 17, who had been baby-sitting Curtis part-time for over a year when the coronavirus outbreak occurred, said of the mini-prom, "I was so surprised. I had no idea he was going to go all out. It was very thoughtful and sweet."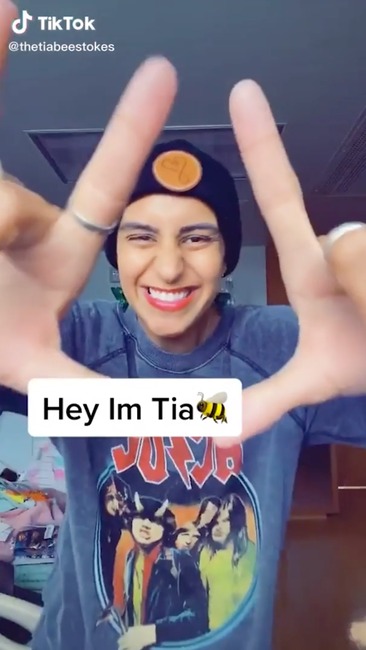 @thetiabeestokes
The Party Don't Stop on TikTok
Tia Bee Mele Stokes, a Utah mother of five, has been using TikTok to stay positive during leukemia treatments since being diagnosed in April.
"Cancer doesn't have to be an end-all, life is over kind of attitude," Tia, a dancer, told E! News of recording the videos, which have now helped her gain over 200,000 followers on Instagram and TikTok and "the perfect way to motivate" her to "get up and move and do something fun."
Because of the coronavirus pandemic, Tia's husband and kids have been unable to visit her in the hospital.
"It's been a huge impact on me emotionally because I am literally been in a hospital room all by myself," she said, "and besides my amazing nurses and my doctors, I just have social media to communicate with people."
Tia's nurses even join her videos sometimes, learning the dances and performing them with her.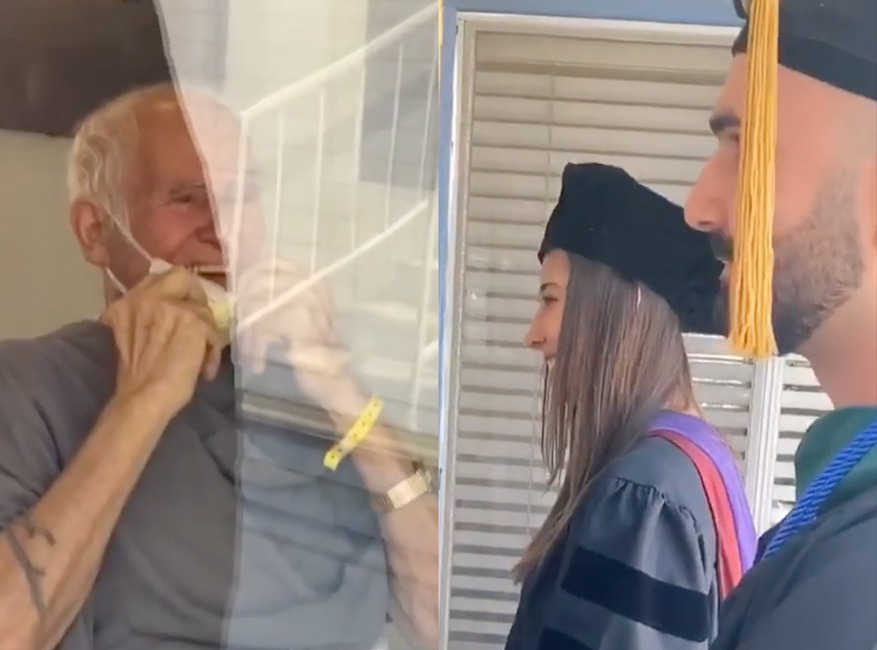 @vana_eb via Instagram
Grandkids' Graduation Greeting
After becoming the first members of their family to graduate from college, two siblings paid a very special and (socially distanced) visit to their proud grandfather.
First-generation students Vana Ebrahimi, graduated earlier this month with a law degree from Loyola Marymount University, and her brother, who earned a medical degree, stood outside their grandfather's nursing home room wearing their caps and gowns, with the 86-year-old Hayrik Abnous starting to cry after seeing his grandchildren graduate after immigrating to the U.S. from Iran in 1989.
Vana documented the emotional encounter on her TIkTok, telling Good News Movement, "We were able to accomplish the dream they always envisioned when they came here. It wasn't an easy ride for them but it was like we really had reached that American Dream and it was all worth it…we found a silver lining in a virtual graduation and that is that we were able to share that moment with my grandpa."
Article continues below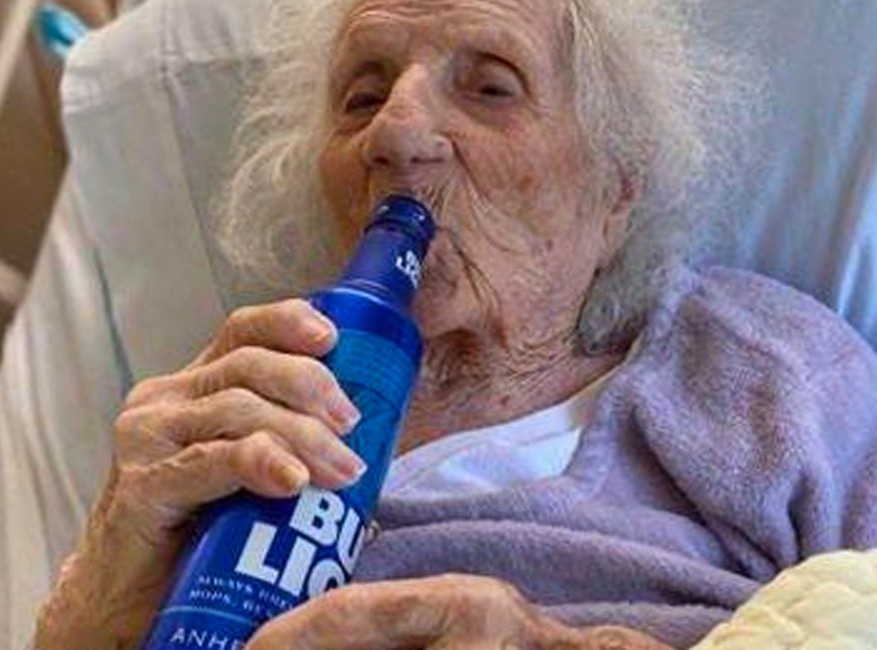 Cheers, Indeed!
What do you do when you're 103 years old and just beat COVID-19? You crack open an ice-cold beer, of course.
That's what Jennie Stejna did in her nursing home bed after a bout of coronavirus, with the staff giving her a cold Bud Light to celebrate with.
"This feisty old Polish grandmother of ours officially beat the coronavirus," Adam Gunn, Jennie's granddaughter's husband, said.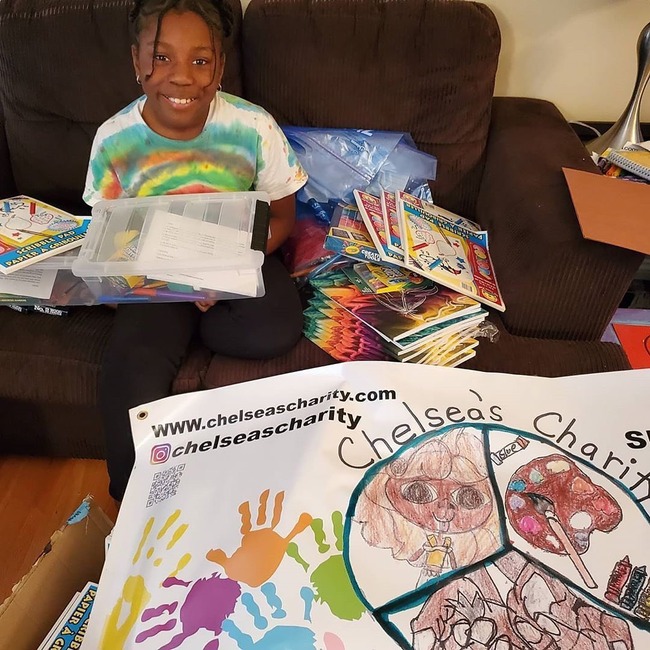 Instagram/Chelsea's Charity
Art Helps Us Heal
One 10-year-old girl is using her love of art to help other kids in need.
Chelsea Phaire has been putting together art kits to send to children in foster care and homeless shelters, in the hopes of spreading joy and positivity during this time. So far, Chelsea's Charity has donated over 1,5000 kits to children in need.
Chelsea first started making the art kits when she was 8 years old and realized not all children have the same access to art supplies.
"I think art should be available to everyone — kids in shelters, or kids who just need a happy day," she said in a video. "I just want to help people in need. Kindness comes back like a boomerang. It always returns."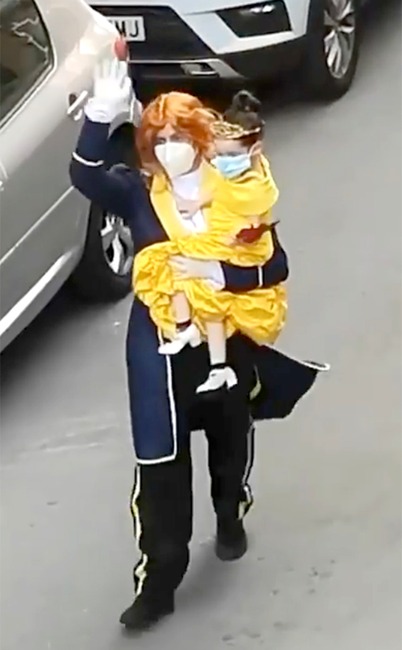 @jimu25702 via Instagram
Happily Ever After
A father and daughter duo in Spain have been making the most of their daily walks in their neighborhood, dressing up for the excursions.
Some costumes have included Belle and the Beast from Beauty and the Beast, Elsa and Olaf from Frozen, Rapunzel and Pascal, Batman and Wonder Woman, Dragon Ball Z characters, and, most recently, T-Rex and Claire from Jurassic World.
The pair's costume-walk series began with the Frozen outfits, with the dad Jaime writing on Instagram, "Since today the little ones could go out, with whom better than with her to take this walk to the container, the ice queen, my princess !!!"
Article continues below
For the latest updates on the coronavirus pandemic and for tips on how to prevent the spread of COVID-19, please visit The Center for Disease Control and Prevention at https://www.cdc.gov.
Source: Read Full Article