Grocery Store Brought This Super Expensive Item To The 'Bachelorette' Mansion & You'll Have Qs
How much does it cost to win over the hearts of Bachelor Nation? After learning the most expensive thing Grocery Store Joe brought with him to The Bachelorette, the answer to that question seems to be somewhere around $150. At least, that's what inexplicably sweet Bachelorette fan-favorite Joe Amabile (aka "Grocery Store Joe") told E! News in response to an inquiry about the "most expensive item" he purchased specifically for his run on The Bachelorette.
To that, Grocery Store Joe replied with all the lovable, down-to-earth candor that's made him so popular among fans. "Nike sneakers around $150," said Joe, the soft-spoken produce buyer from Chicago who ascended the ranks of social media stardom almost immediately following his Bachelorette elimination — which, fans know, was definitely a little too premature for #BachelorNation's liking.
So, even though Becca sent Joe home on night one of her Bachelorette season, the ardent cries of upset from Grocery Store Joe's diehard fans (of which, there are many) made him a shoe-in for Bachelor in Paradise's upcoming Season 5, during which he'll appear as a contestant. (No word on wether or not those Nikes will be going with him.) Anyone still scratching their heads as to why the world is so head-over-heels smitten with Grocery Store Joe? After reading through the rest of E!'s recent report, which corrals responses from a whole medley of Bachelor Nation faves as to their most expensive pre-filming purchase, Joe's answer really sets him apart from the rest.
Why? Well, after scanning through their answers, it seems like footwear-related responses were pretty popular among the Bachelor crew. And, while Joe's $150 pair of sneakers doesn't exactly sound like a steal, it is nonetheless one of the least expensive items included in E!'s report. (By a long shot.) JoJo Fletcher, for example, told E! that footwear topped her list of most costly pre-Bachelor items, too. "I bought a pair of maybe $600 Louboutins," she said. But while Fletcher might've taken the designer route, her signature down-to-earth charm still shone through in her comments. "To this day, I have still not worn them," she said. "They're the most uncomfortable shoe and I need to sell them."
Fans might remember that Fletcher initially got her heart broken during Ben Higgins' Bachelor season back in 2016, only to find her forever person in former pro-football player Jordan Rodgers later that year on the Bachelorette. The report also reveals that Fletcher's Bachelorette runner-up, Robby Hayes brought a "$5,000 Hugo Boss suit" with him when he traveled to the mansion to find love. Hayes made no mention of footwear in his answer, though it seems pretty safe to assume that those probably didn't come at bargain price, either.
And while Fletcher's Louboutins definitely put her in the running for "most luxurious item" among the pool of Bachelor stars who contributed to the report, it turns out that recent Bachelorette contestant Jordan Kimball has her beat in the pricey footwear department. "$600 on Magnanni shoes," Kimball told E!, before adding, "aka the 'heartbeat of a gentleman.'"
For those who've been keeping up with Becca Kufrin's current Bachelorette season, this probably doesn't come as much of a surprise. After all, prior to his eventual elimination, Jordan did spend the vast majority of his screen time talking about his modeling portfolio and calling attention to what he clearly felt was a superior penchant for all things fashion.
But, judging by the frenzied fan response to Grocery Store Joe (all the way up through last week's "Men Tell All," months after Joe's Bachelorette elimination), it seems like perhaps a "superior penchant for fashion" might not necessarily make a successful Bachelor candidate. Here's hoping we catch another glimpse of those Nikes when Bachelor in Paradise — and Grocery Store Joe — return to our TV screens, and our hearts.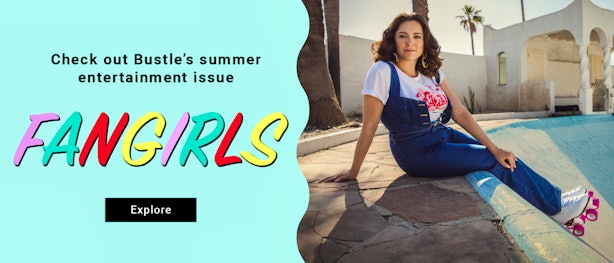 Source: Read Full Article