Here's What's Inside the Royal Wedding Gift Bags People Are Selling on eBay for $88,000
The 1,200 royal wedding invitees who didn't make the VIP cut were certainly not left empty-handed. Besides having the opportunity to get an up-close view of the Duke and Duchess of Sussex, the Queen of England and the rest of her family, the non-VIP wedding guests were sent home with a royal wedding gift bag.
Some guests resorted to selling the gift bags and have made tens of thousands of dollars. Find out exactly what is inside of these royal wedding gift bags that people are selling on eBay for $88,000. 
1. A bottle of spring water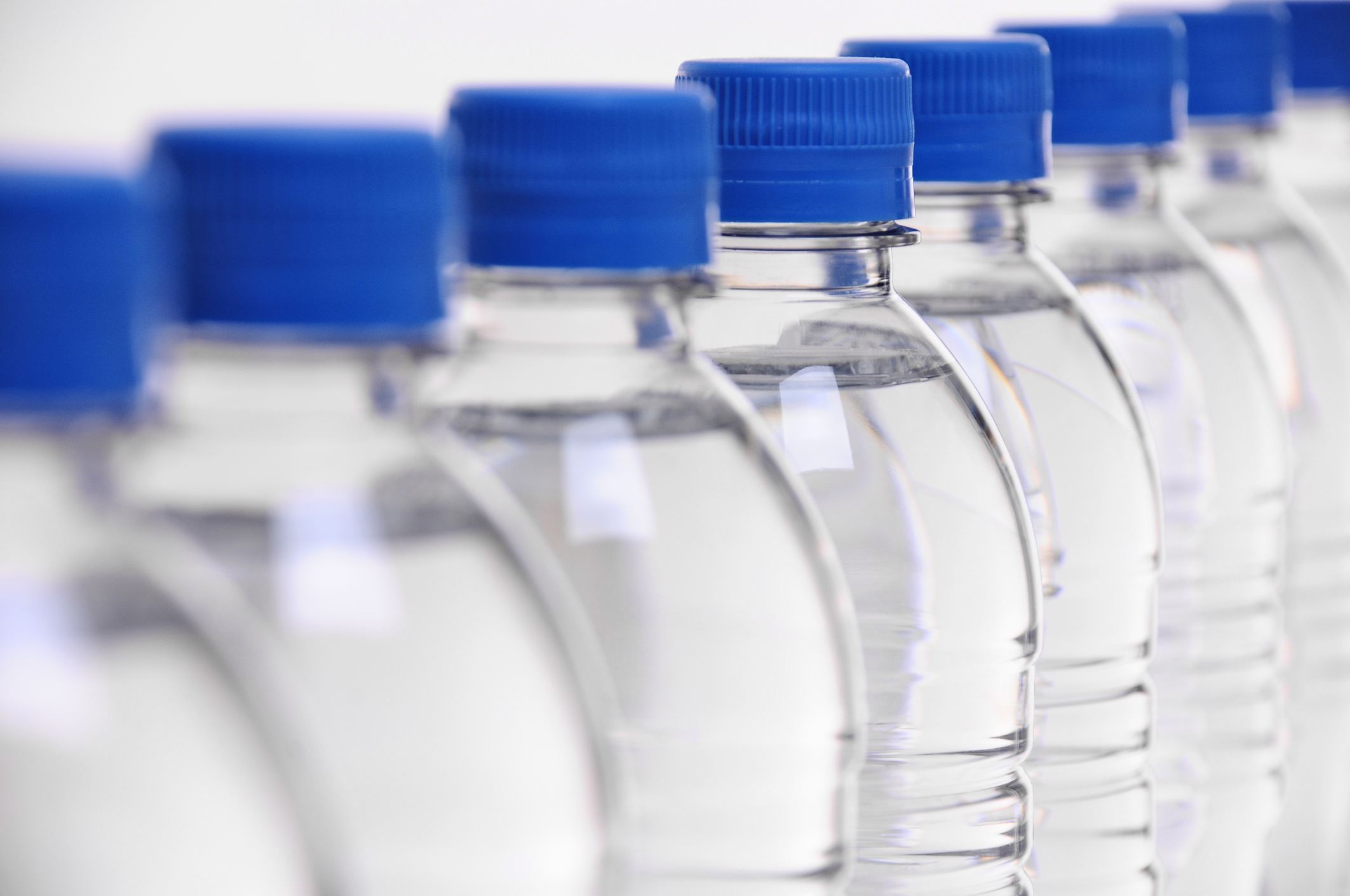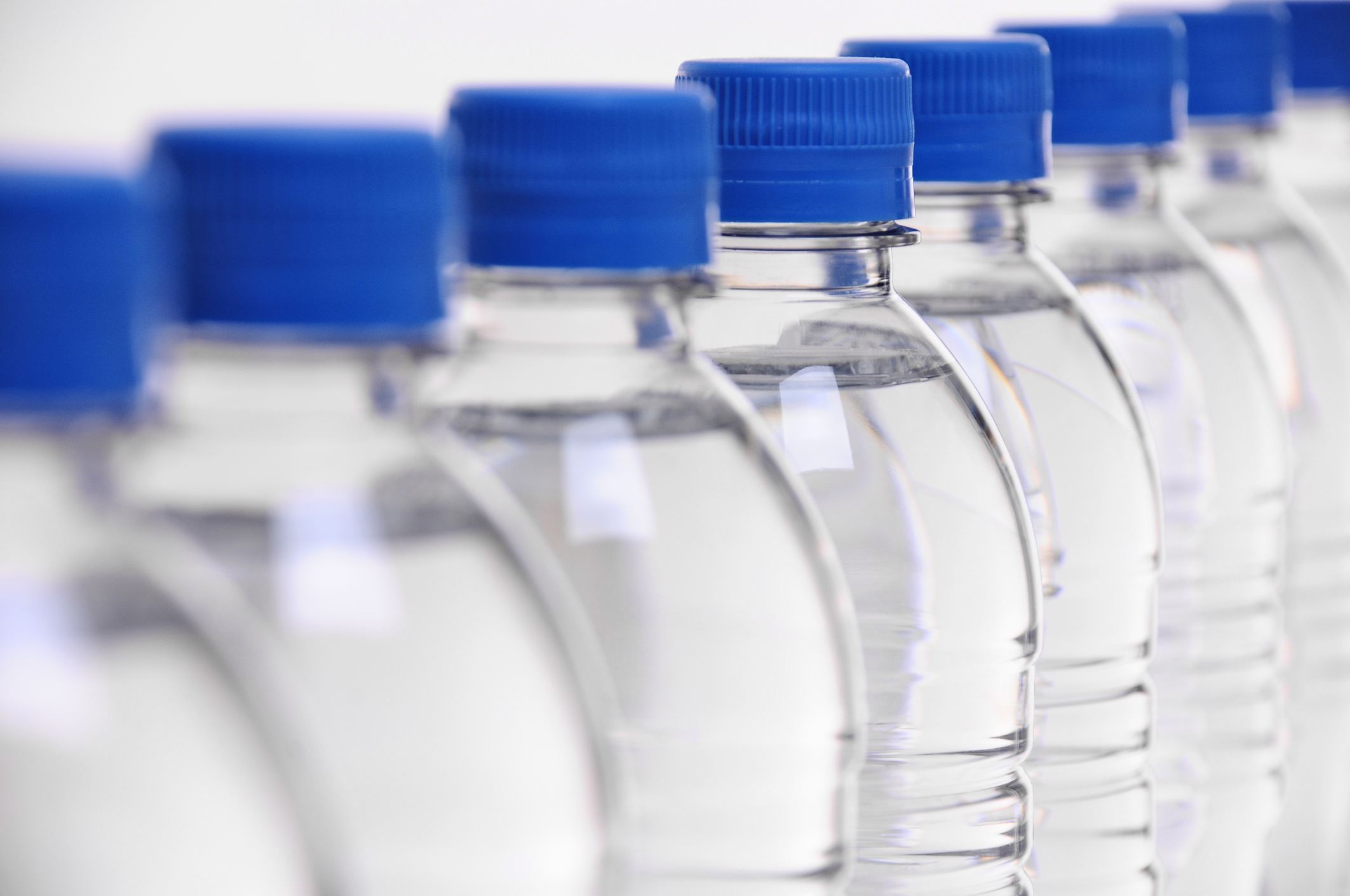 Guests received an official Windsor Castle bottle of spring water. | Tezzstock/iStock/Getty Images
The day of the wedding presented the quintessential spring day in Windsor. The sun was out, the sky was blue, and all of that hanging around called for a tall bottle of water. Luckily for the guests, the Duke and Duchess thought of nearly everything and were sure to include an official Windsor Castle bottle of still spring water in the royal wedding gift bags.
Next: Chocolate
2. Massive gold chocolate coin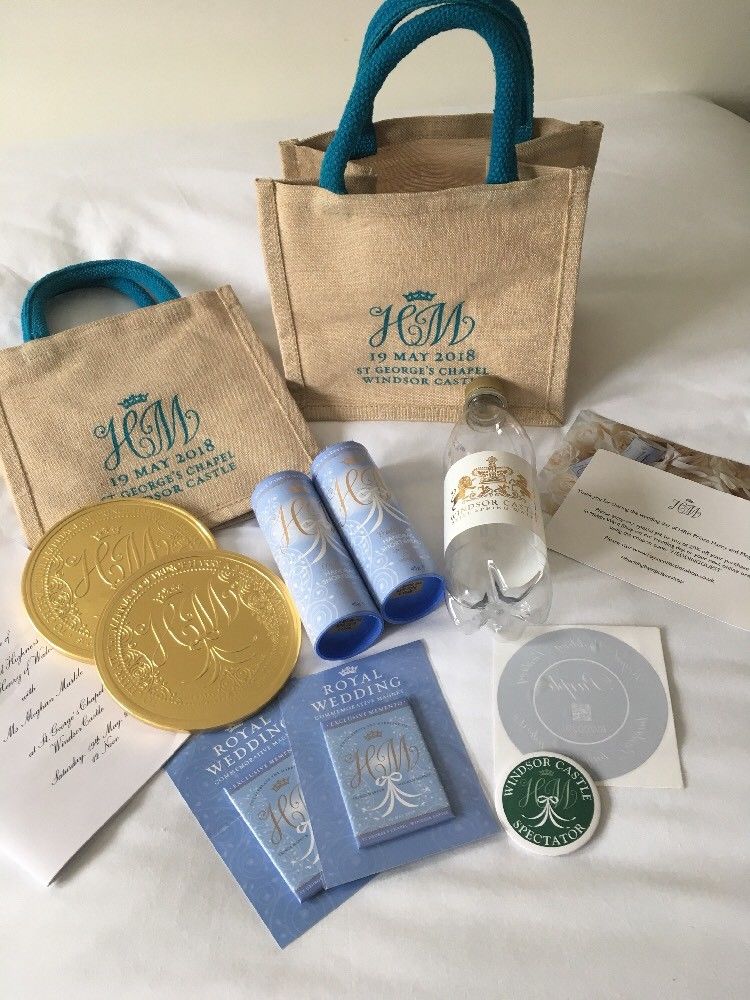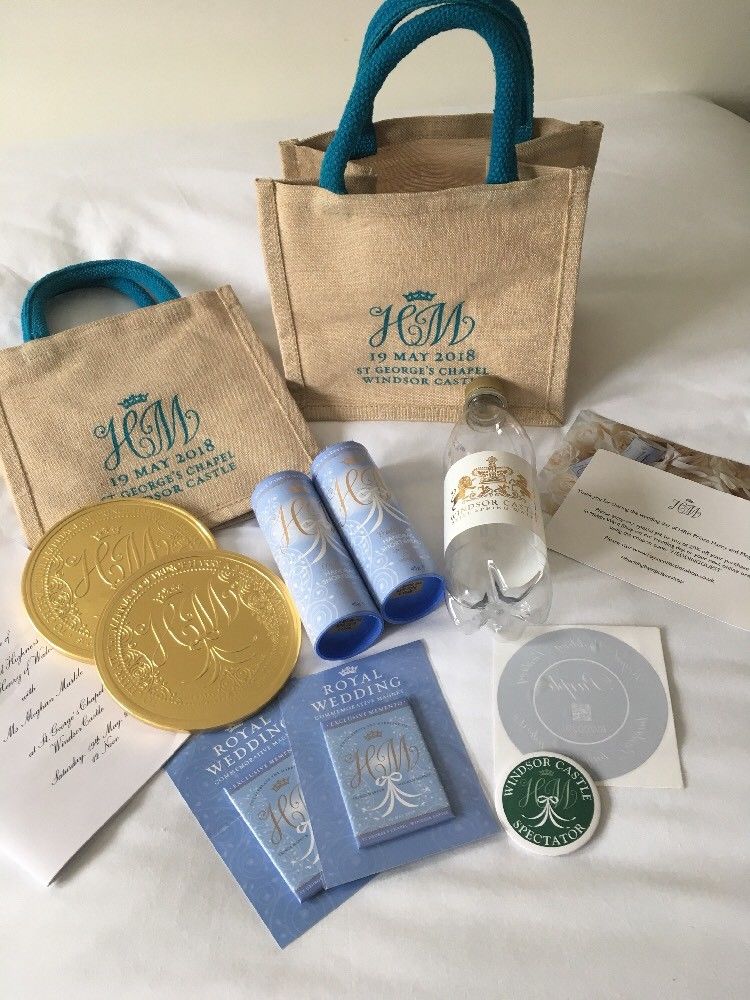 A massive gold coin was included in the royal wedding gift bag. | sue011009/eBay
Is there anything of more necessity than an enormous gold chocolate coin embossed with the initials of the happy newlyweds? It's unlikely. Considering these non-VIP guests were already encouraged to bring their own sack lunches, that chocolate coin was surely a welcome surprise for all of the sweet tooths out there. That is if they actually chose to indulge and not sell it on eBay.
Next: Biscuits, of course
3. Tin of shortbread biscuits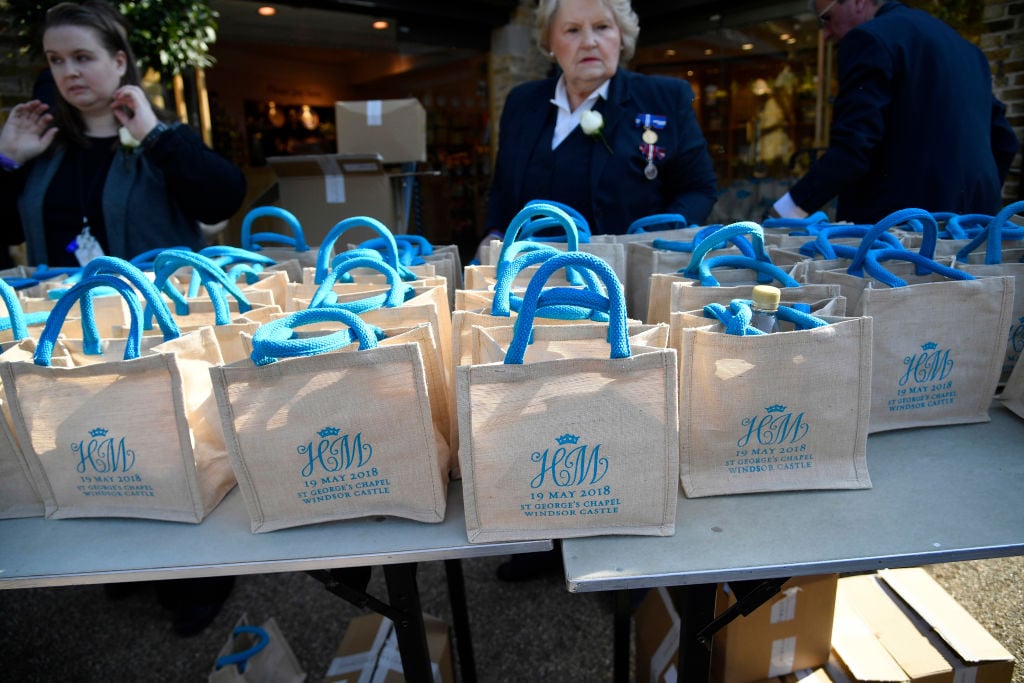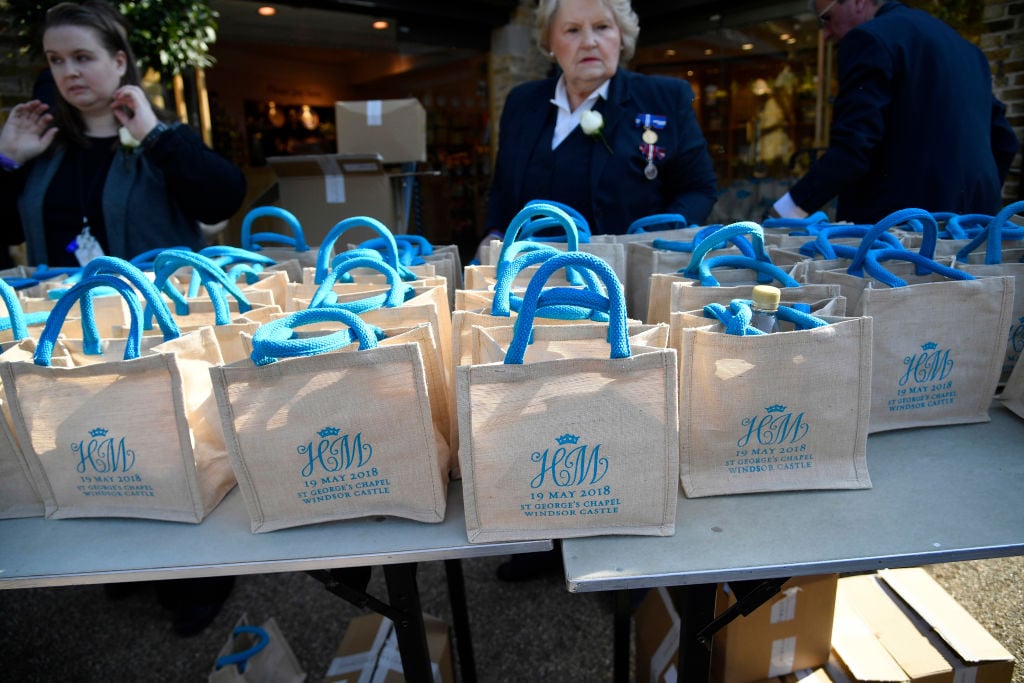 The gift bags also contained shortbread cookie biscuits. | Toby Melville/AFP/Getty Images
This was a British wedding after all, and the gift bag certainly would not have complete without biscuits. No, not the biscuits you may be imagining, but instead, a tin tube of shortbread cookie biscuits. Once again, for any unprepared guests, this snack likely came in handy, although if they did choose to consume them, they may be kicking themselves for not selling the entire kit and caboodle for nearly $90,000.
Next: Something for the fridge
4. Refrigerator magnet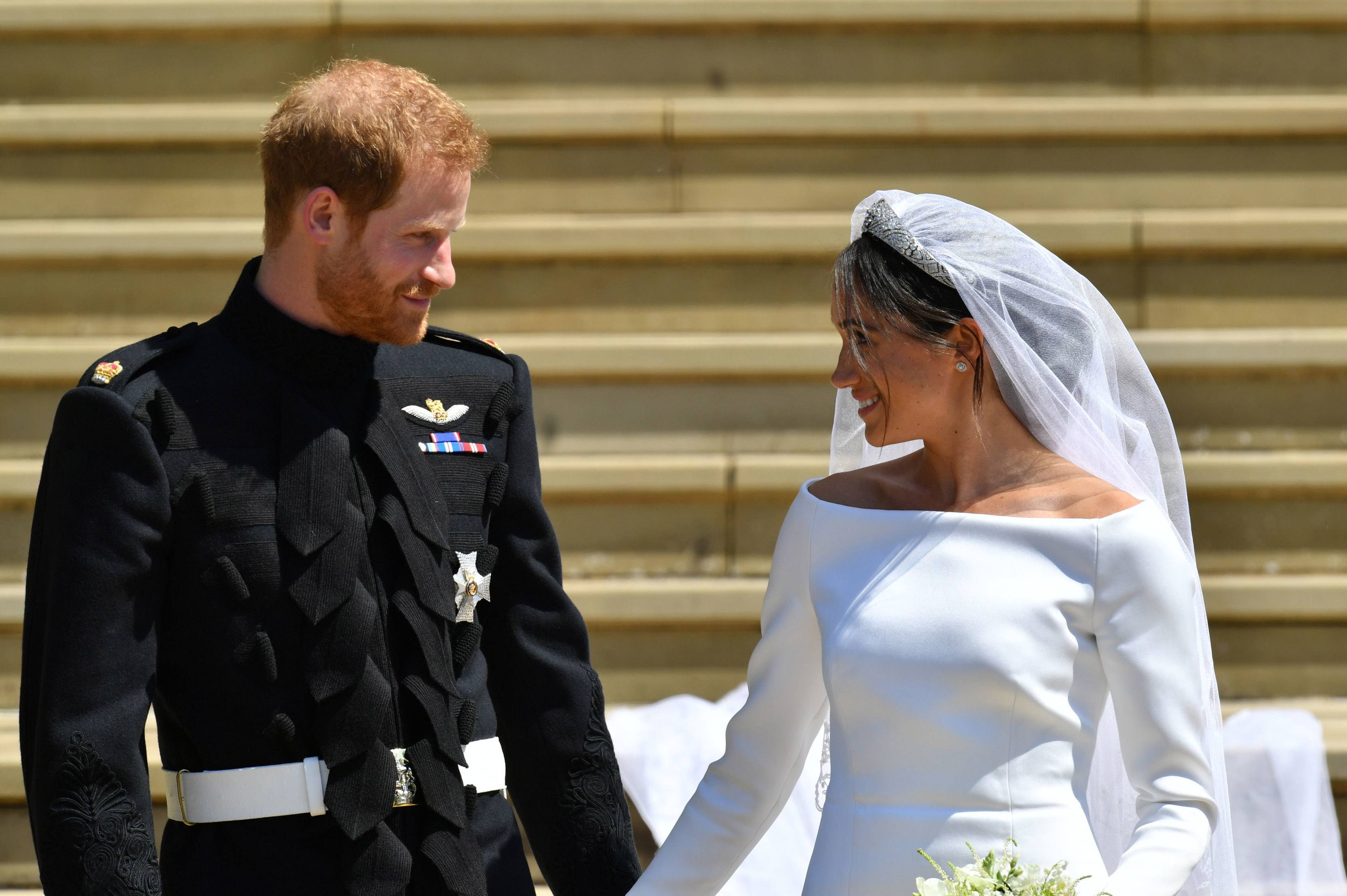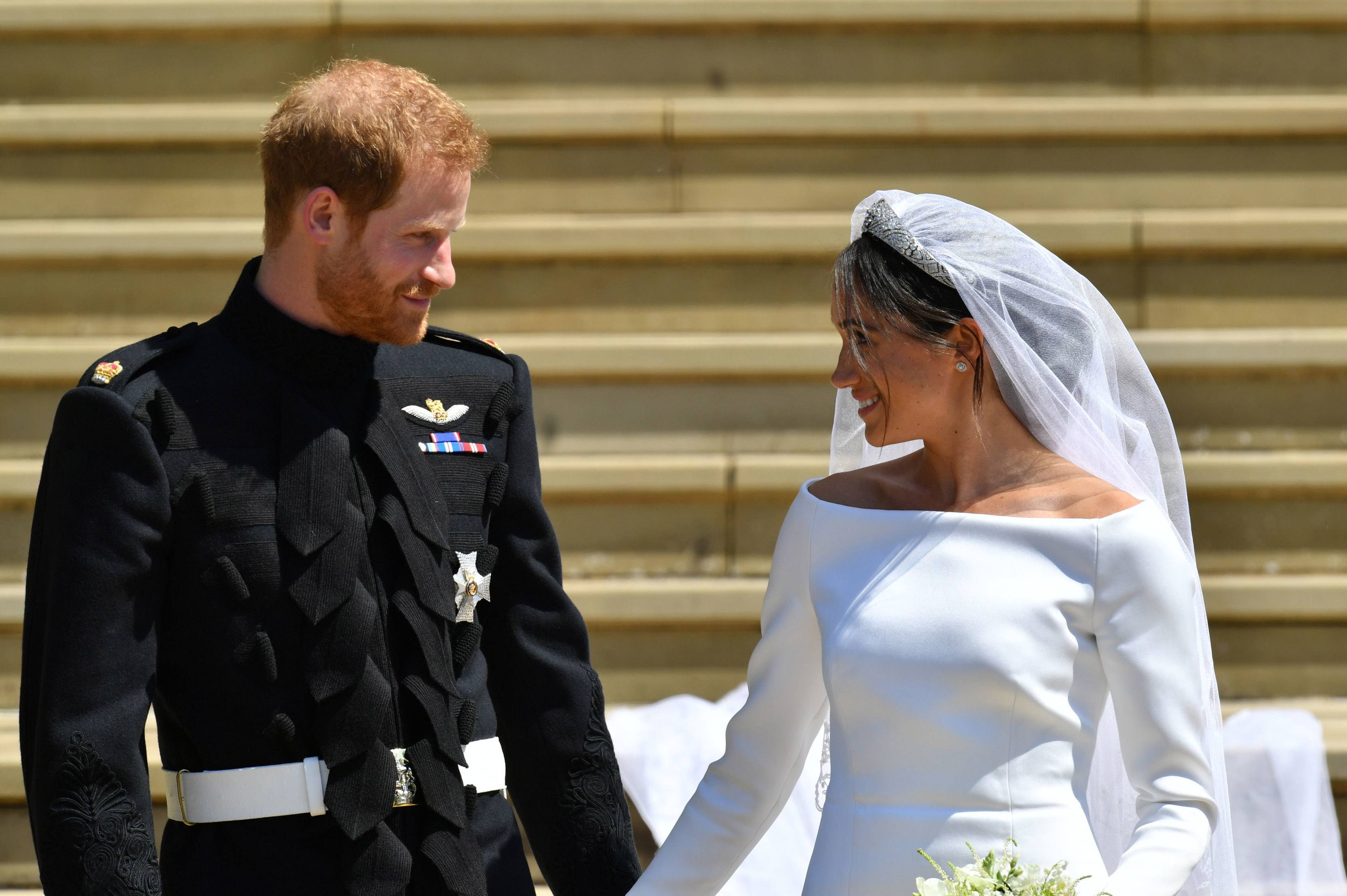 Prince Harry and Meghan Markle on church steps after their wedding | Ben Birchall-WPA Pool/Getty Images
Who doesn't enjoy a good refrigerator magnet, especially when it represents the memory of attending the royal wedding? This magnet depicts the print of the official "HM" initials logo of the happy couple and is certainly a nice way to remember the momentous occasion.
Next: The official badge 
5. Official wedding spectator badge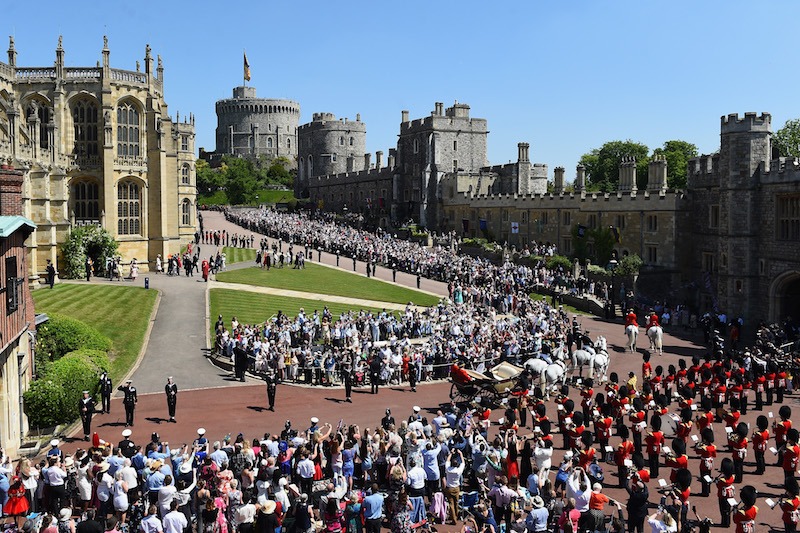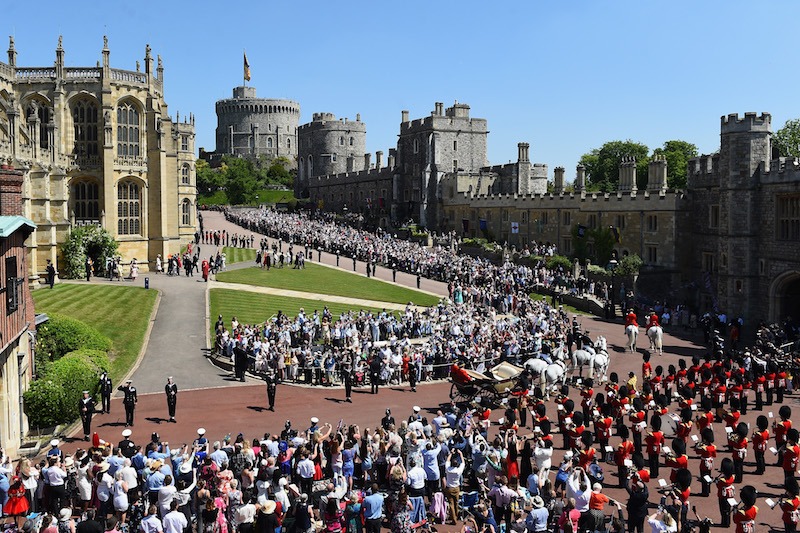 Spectators also received an official badge. | Shaun Botterill/Getty Images
Prince Harry and Markle allegedly spent upwards of $42 million on their wedding day, with $40 million going straight to security. Needless to say, no one was slipping through the cracks. For the guests waiting outside the castle, an official wedding spectator badge was required, proving their legitimacy. This badge is obviously included in the jaw-dropping eBay sticker price.
Next: Strike a deal 
6. 20% off coupon for the Middle Ward Shop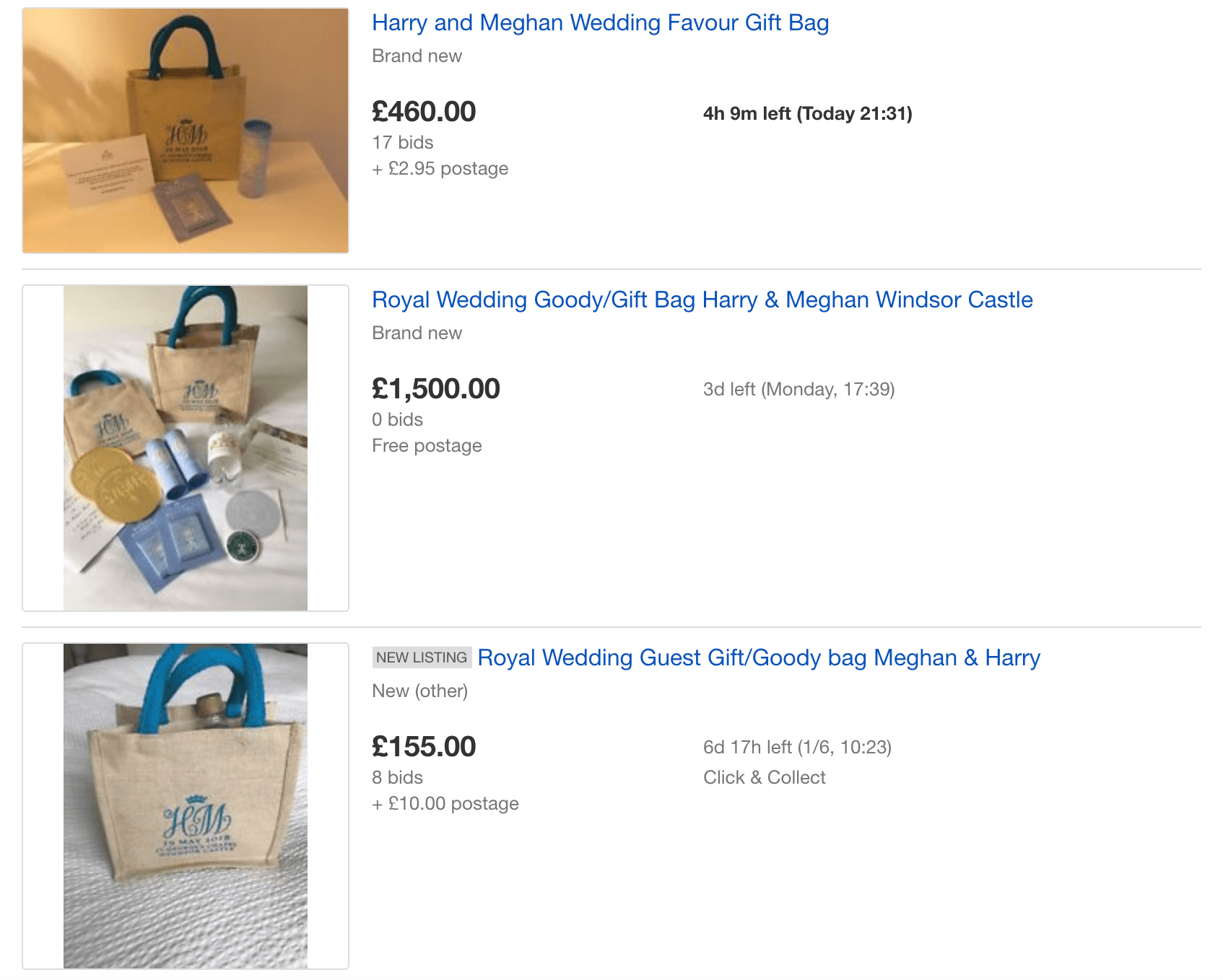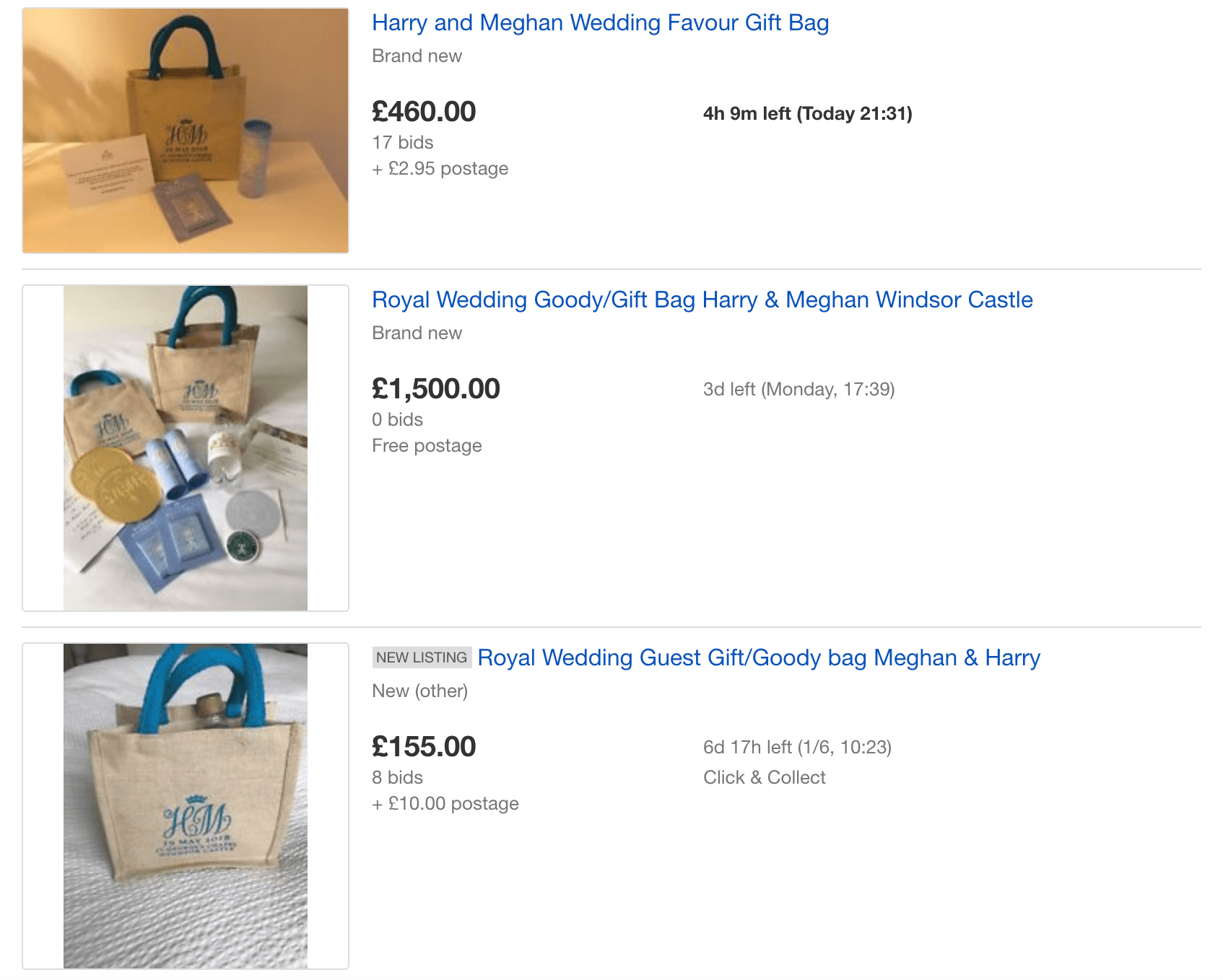 Not all of the royal wedding gift bags on eBay were going for sky-high prices. | eBay
Middle Ward Shop is the one-stop shop for all monarchy-related memorabilia. Whether shoppers are on the hunt for an inexpensive or lavish souvenir, the Middle Ward Shop is certainly the place to find it. Every non-VIP guest received a 20% off coupon to the store in their gift bag.
Next: The program 
7. Wedding program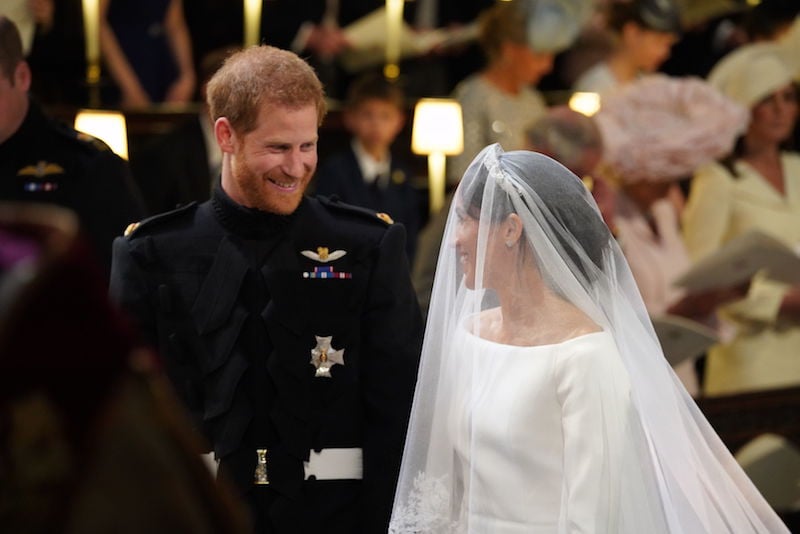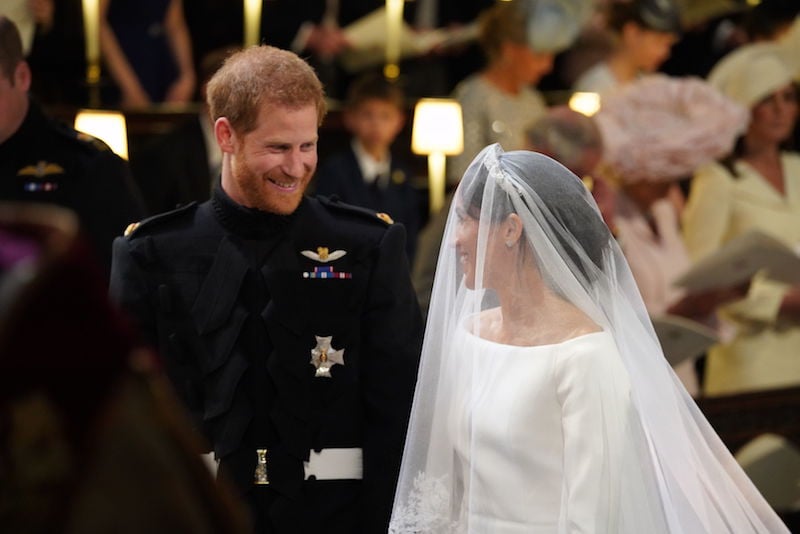 Prince Harry and Meghan Markle stand at the altar | Jonathan Brady-WPA Pool/Getty Images
No royal wedding would be complete without an official program outlining every little detail of the big day. This means each guest was well-aware of what to expect and when to expect it, which is paramount when it comes to snagging a glimpse of the Duke and Duchess, along with the rest of the royal family.
Next: The bag that held it all
8. Official wedding burlap bag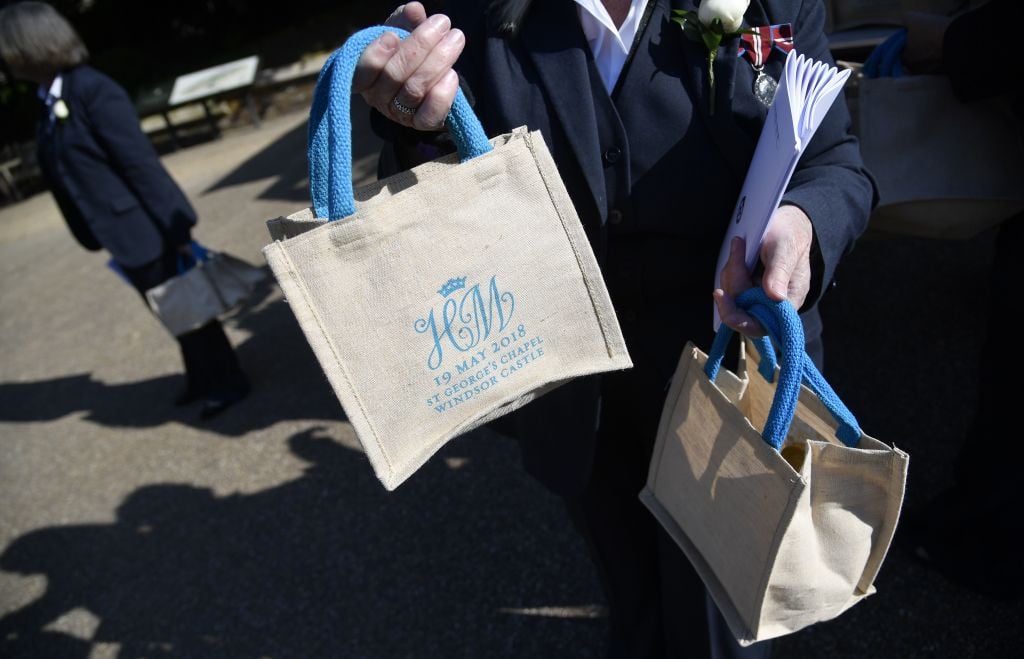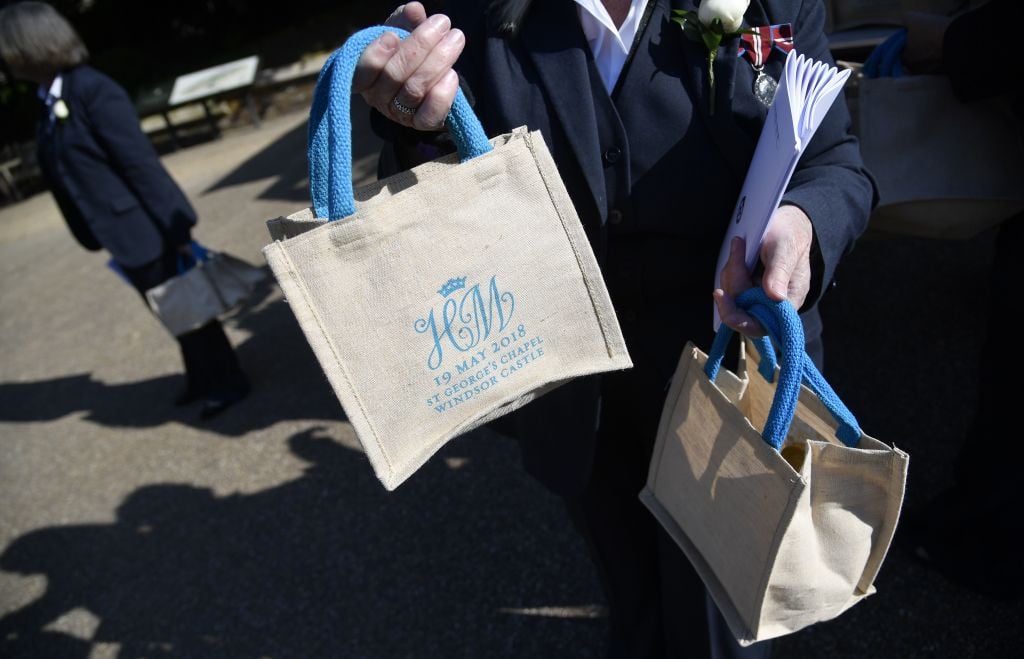 Monogrammed royal wedding gift bags | Toby Melville/AFP/Getty Images
Most importantly, the bag. The couple's initials were printed on the face of the burlap bag, clad with blue handles. Keeping all of the guests' essentials in order, who knew these welcome gift bags would end up selling for close to $100,000?
Source: Read Full Article