Jane Campion 'Hates' Superhero Movies and Admits She Would Never Direct One
Today on 'High Profile, Award-Winning Directors Don't Like Superhero Movies,' Jane Campion spoke up about her thoughts on the genre. After Sam Raimi's Spider-Man trilogy and Fox's X-Men proved the comic book genre could turn a profit, it exploded in popularity. However, several big names like Martin Scorsese did not share the enthusiasm.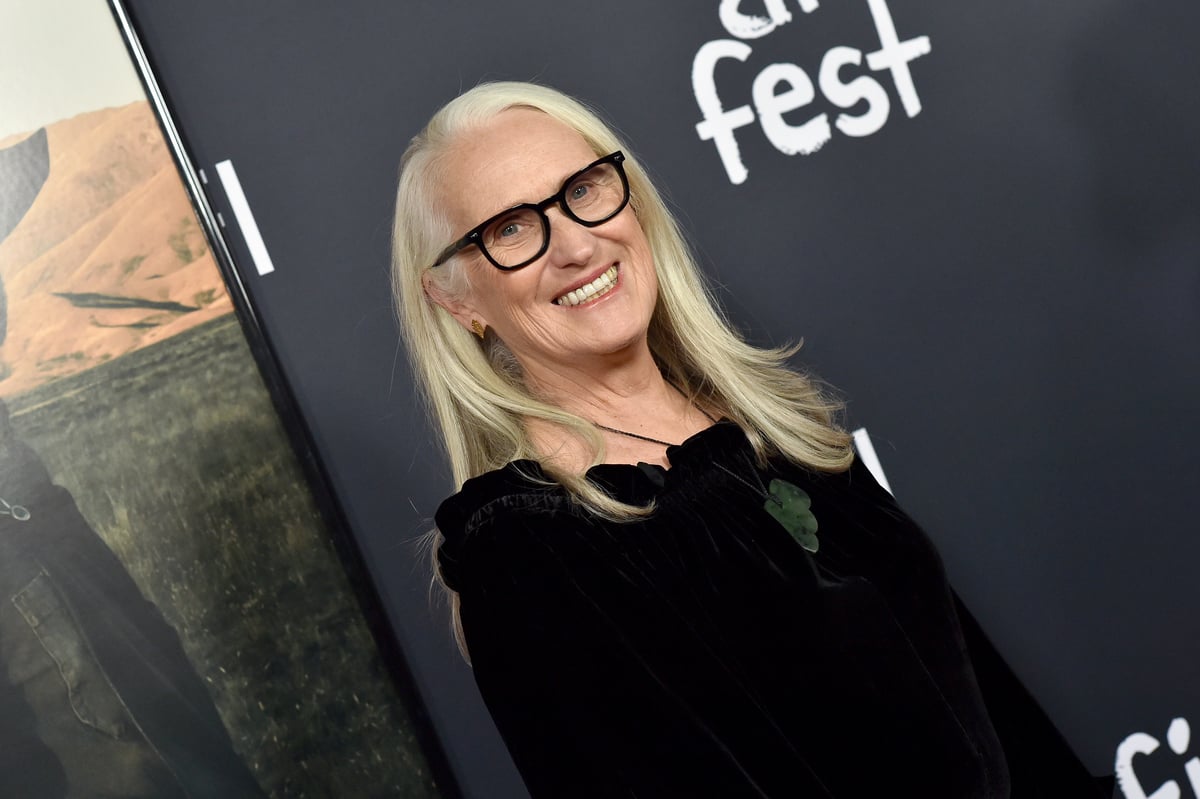 Jane Campion said she hates superhero movies at a 'The Power of the Dog' screening
While audiences ate up superhero movies since Spider-Man and the X-Men revived the genre, Jane Campion never got into it.
"I actually hate them," she told Variety during an interview at the AFI Fest screening of her drama, The Power of the Dog.
However, she has worked with notable superhero movie stars. The Power of the Dog stars Doctor Strange's Benedict Cumberbatch as the intimidating rancher, Phil Burbank.
According to IMDb, "When his brother brings home a new wife and her son, Phil torments them until he finds himself exposed to the possibility of love."
Jane Campion knows she will not be collaborating with Cumberbatch in his superhero movies, but she has some surprising reasons.
Jane Campion doesn't get the hype around the capes and 'grown men in tights'
During the same interview at The Power of the Dog screening, she was asked if she might ever consider directing a superhero movie from Marvel, DC, or another group. 
"I think it's safe to say that I will never do that. They're so noisy and like ridiculous. Sometimes you get a good giggle," see said. "But I don't know what the thing is with the capes, a grown man in tights. I feel like it must come from pantomime."
Jane Campion's comments add her to a growing list of names in Hollywood that don't care for the superhero genre.
Martin Scorsese saw plenty of backlash for his comments saying that superhero movies have little to add to the filmmaking art form.
Martin Scorsese said that superhero movies were 'not cinema'
Similar to Jane Campion discussing her thoughts on superhero movies, Scorsese said a line that Marvel fans did not appreciate while talking with Empire Magazine.
"I don't see them. I tried, you know?" he said. "But that's not cinema."
He admitted that he tried watching them and acknowledged the actors' work in the movies, from Robert Downey Jr.'s Iron Man to Ryan Reynolds' Deadpool.
"Honestly, the closest I can think of them, as well-made as they are, with actors doing the best they can under the circumstances, is theme parks," he continued. "It isn't the cinema of human beings trying to convey emotional, psychological experiences to another human being."
While Campion and Scorsese might 'hate' superhero movies, more and more celebrities join the Marvel Cinematic Universe or DC Extended Universe each year. Even singer Harry Styles joined the Eternals cast.
Every genre has its critics, and Jane Campion certainly stands as one for the superhero movie genre.
Source: Read Full Article