Julianne Hough and Brooks Laich Break Up: Relive Their Romance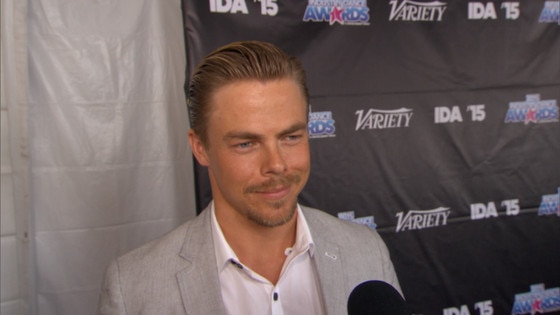 There's breaking news about Julianne Hough and Brooks Laich—and it's far from a 10.
On Friday, the former Dancing With the Stars judge and her hockey pro husband of nearly three years jointly announced they have decided to separate.
"We have lovingly and carefully taken the time we have needed to arrive at our decision to separate," they confirmed in a joint statement to People, which broke the news. "We share an abundance of love and respect for one another and will continue to lead with our hearts from that place. We kindly request your compassion and respect for our privacy moving forward."
Their announcement comes just months after it was revealed there was some distance between the famous husband and wife. "They have been spending time apart, but are not ready to share what's going on between them," a source told E! News at the time. "They don't even really know what to call it. There's a ton of love and emotion there and they are going through something very personal."
Then, as the coronavirus pandemic ramped up, they opted to social distance separately in different states, further spurring speculation over an impending split.
"[Brooks] likes to be outdoors and in nature doing his thing and that is fine with both of them," a source said in late April while Laich was in Idaho and Hough in Los Angeles. "She wants him to be happy and he wants her to be happy. If this is what it looks like, so be it."
Following their official announcement, the final chapter in their story as husband and wife is coming to a close—a love story that began years ago in 2014, featured a fairytale wedding in 2017 and is now ending with, as they said, "love and respect."
Keep scrolling to revisit it all with E!'s romance rewind:
Steve Matthews/NPG.com
The Beginning
The couple, who met through mutual pal Teddy Sears and began dating in December 2013, stepped out for the first time as a couple in February 2014.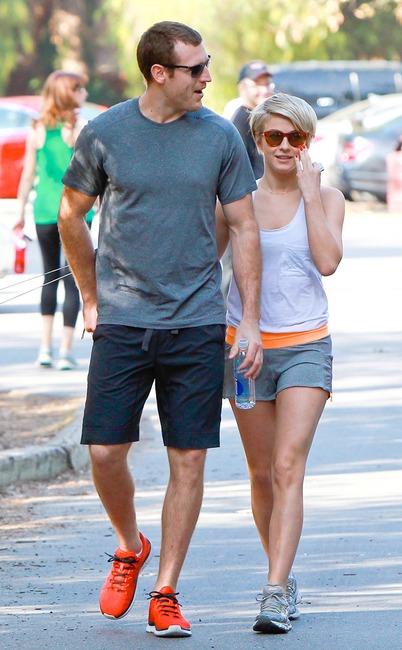 AKM-GSI
Workout Buddies
The couple went for a hike in L.A. with their dogs (not pictured) in February 2014.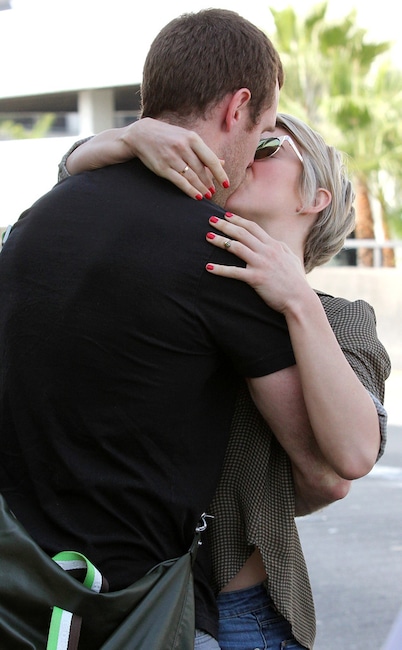 Splash News
Long Distance Love
Julianne gave her man a kiss goodbye at the airport in February 2014.
Article continues below
AKM-GSI
Springtime Stroll
The lovebirds took their pups for a walk in April 2014, shortly before Julianne embarked on her Move Live! tour with brother Derek Hough.
Jeff Vinnick/NHLI via Getty Images
Skating Through Life
Laichs showed Hough how to skate at the Bridgestone NHL Winter Classic practice in December 2014.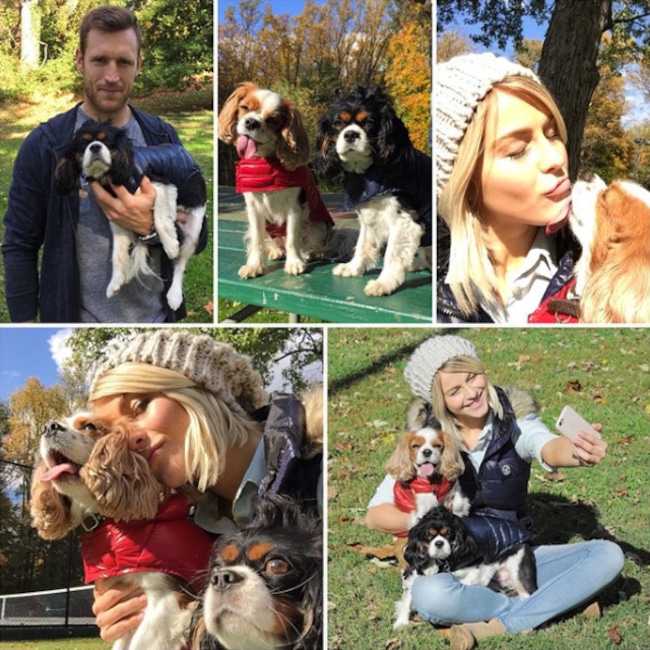 Instagram
Family of Four
"#tbt to last Thursday in DC with my loves of my life! #Lexi #Harley @brookslaich," Hough wrote on Instagram.
Article continues below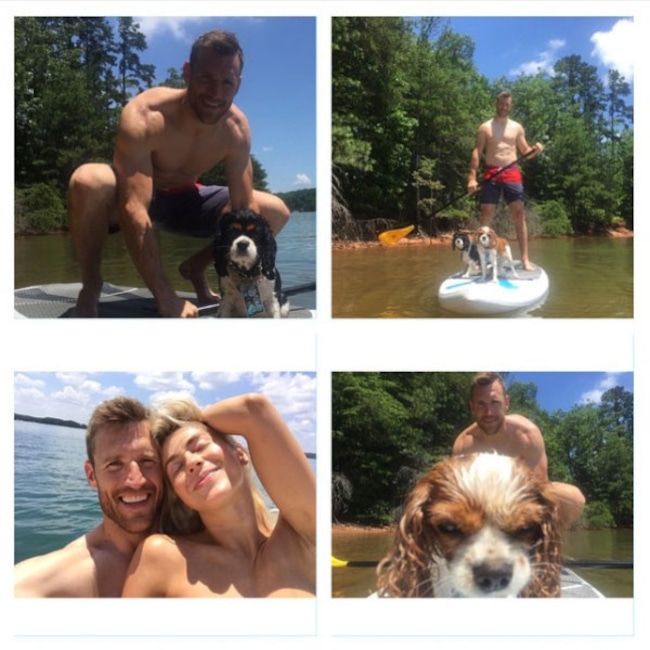 Instagram
Stand Up for Love
"#tbt to this handsome mans birthday on Tuesday! Fun family day at the lake in Atlanta…" Hough wrote on Instagram." @brookslaich #lexi #harley #family #love"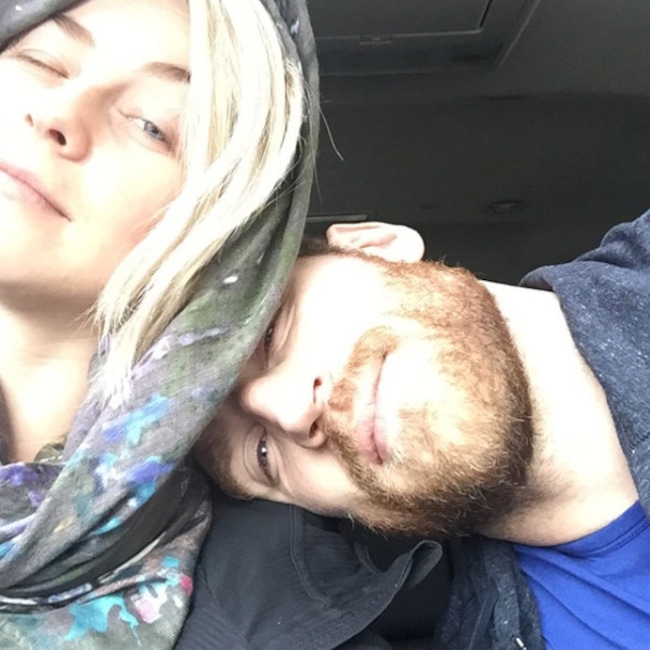 Instagram
Snapping a Selfie
"Bored waiting at the train station for……???" Hough wrote on Instagram.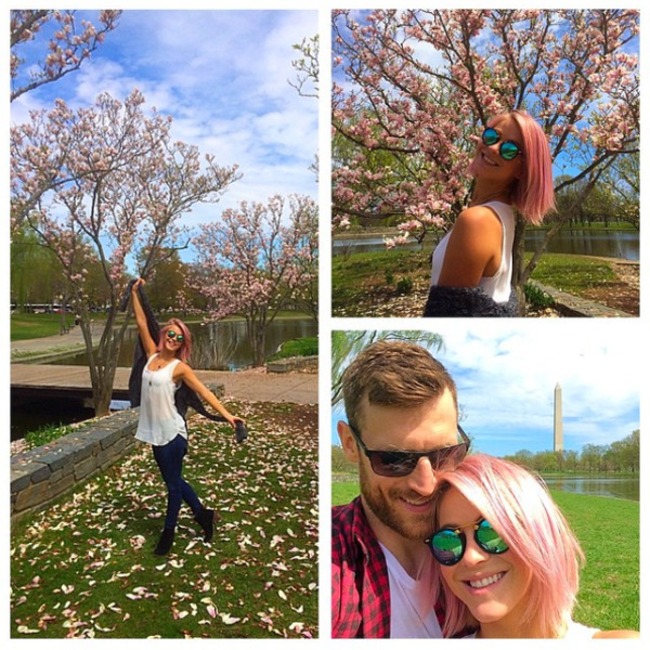 Instagram
Love Is in Bloom
"Beautiful day, beautiful lady! @juleshough" Laich wrote on Instagram.
Article continues below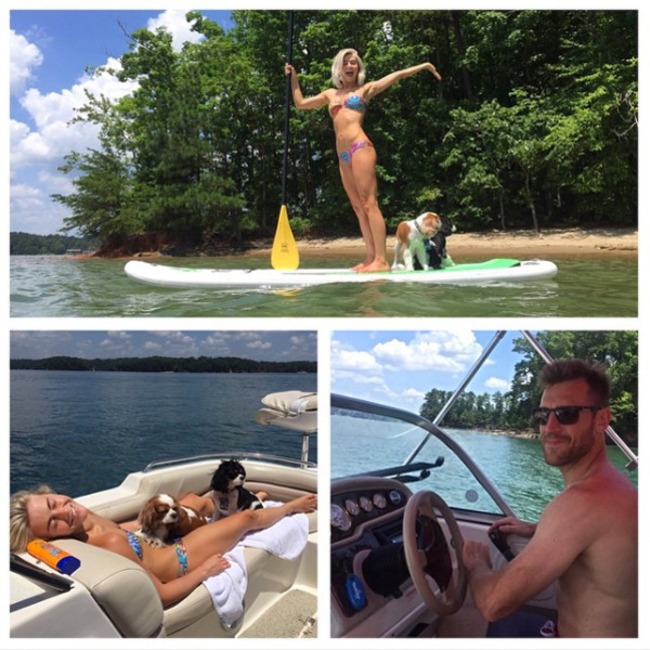 Instagram
Lake Life
"She rented a boat, fishing gear, paddle boards, and surprised me with a day on the lake for my birthday!" Laich wrote on Instaram. "You are the most amazing girlfriend @juleshough, best birthday ever! #lexi #harley #familyday #luckyman"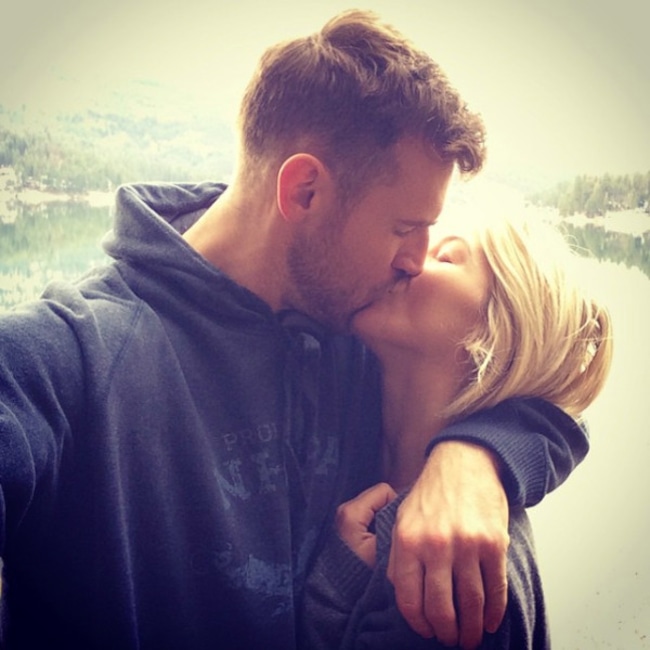 Instagram
Stealing a Kiss
"#home @brookslaich" Hough wrote on Instagram.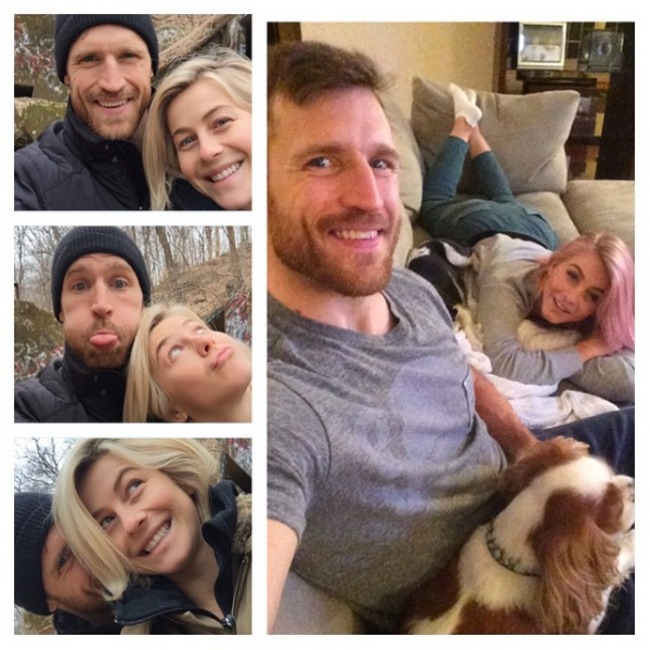 Instagram
Happy Homebodies
"#fbf with my love! I love days like these…" Hough wrote on Instagram. "No makeup, sweatpants, watching tv (sleeping) on the couch with our girls or hiking in the crisp DC air with #Lexi and #Harley #family #cda @brookslaich"
Article continues below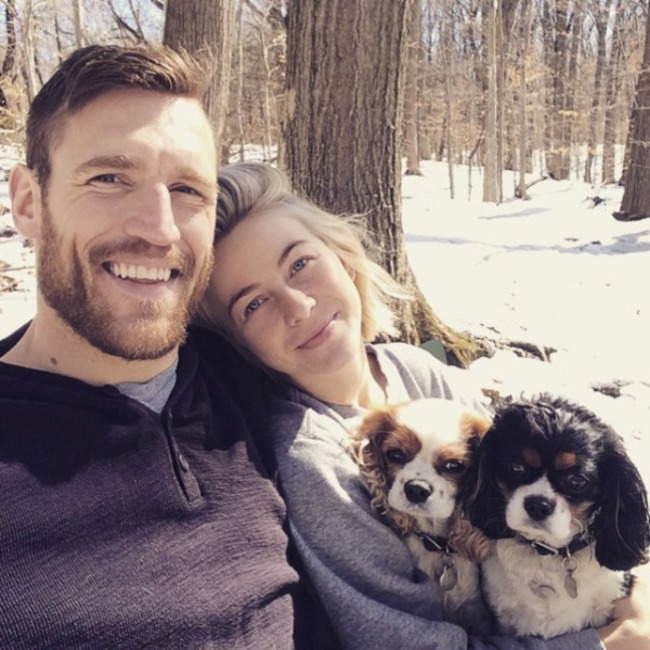 Instagram
The Simple Life
"I love Sundays #familyday @juleshough" Laich wrote on Instagram.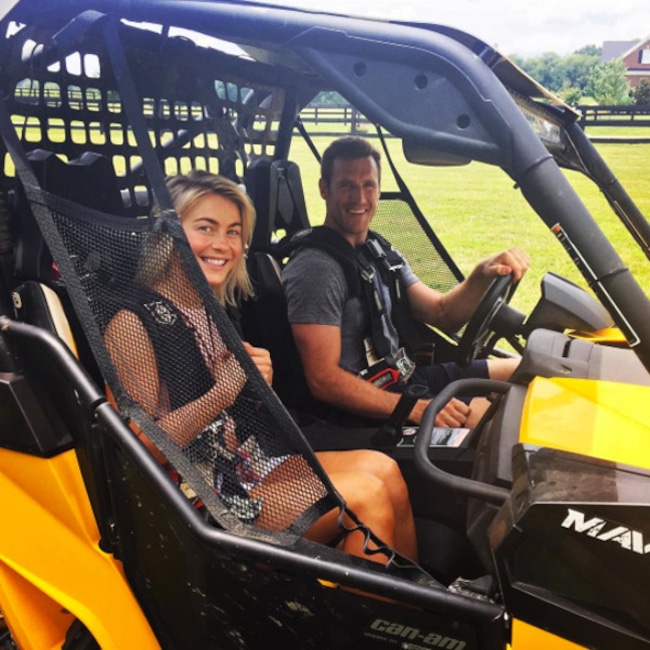 Instagram
Life in the Fast Lane
"'Roads…..where we're going, we don't neeeeed roads…..' @juleshough"
Instagram
The Look of Love
"#tbt #home #love #family @brookslaich #lexi #harley" Hough wrote on Instagram.
Article continues below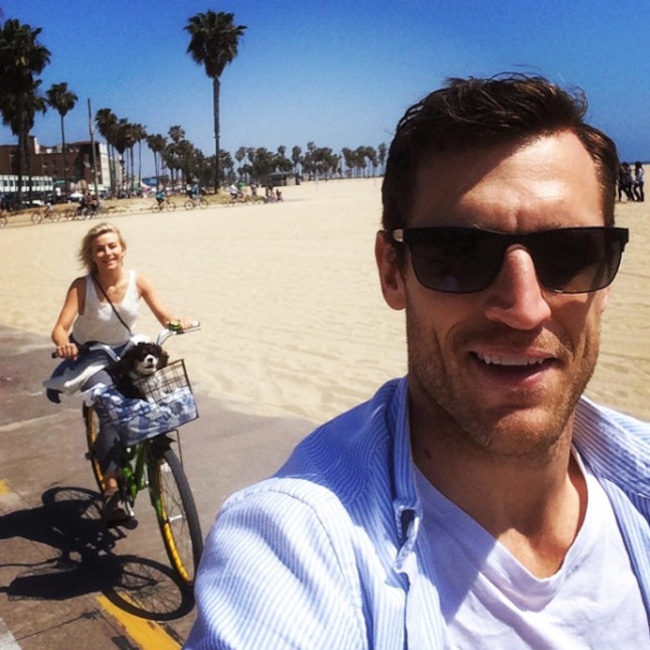 Instagram
What, No Tandem Bike?
"Riding cruisers down the strand at the beach, what a way to spend a Sunday with my lovely @juleshough!" Laich wrote on Instagram.
Instagram
Dancing With Her Man
"So proud of my m'lady @juleshough for her dance tonight, and wrapping up another season of #DWTS! #" Laich wrote on Instagram.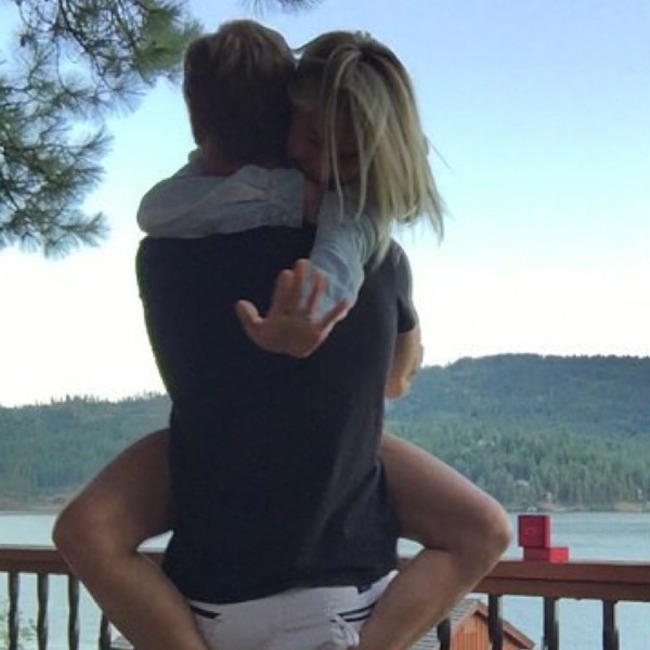 Instagram
Future Mr. & Mrs
"We are overwhelmed with joy and excitement to share with you our recent engagement! #fiancé #love" Hough wrote on Instagram in August 2015.
Article continues below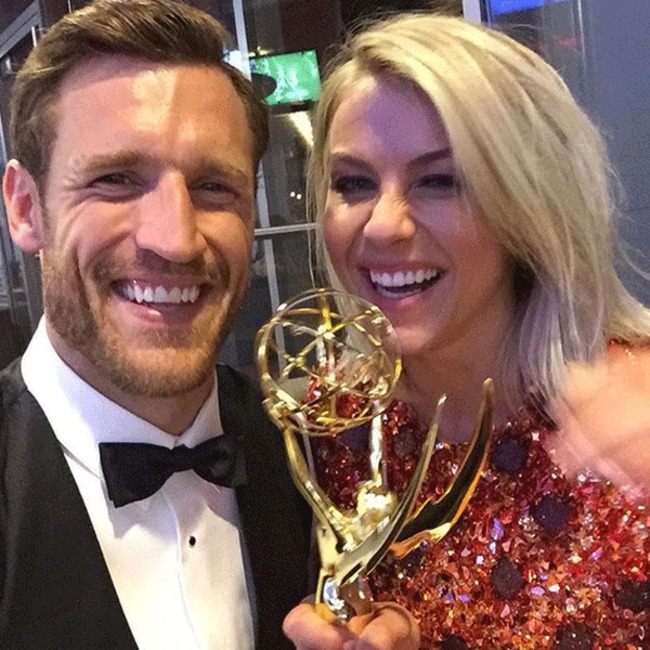 Instagram
And the Award Goes To…
Brooks congratulates his wife-to-be on her first Creative Arts Emmy for Outstanding Choreography in September of 2015. "So proud of you, love you so much!" he wrote on Instagram.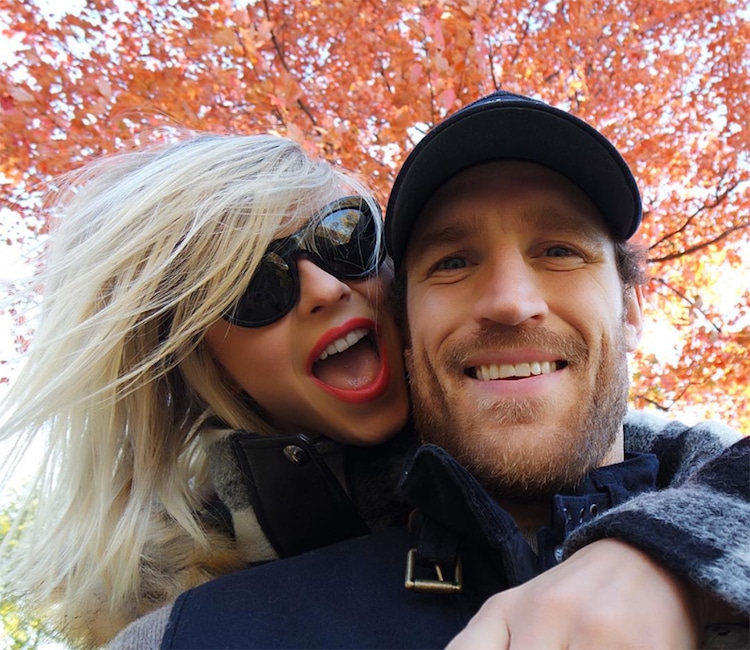 Instagram
Feeling Thankful
Julianne shared a seasonal snap of the couple on Thanksgiving in 2015 writing she was "feeling blessed beyond belief."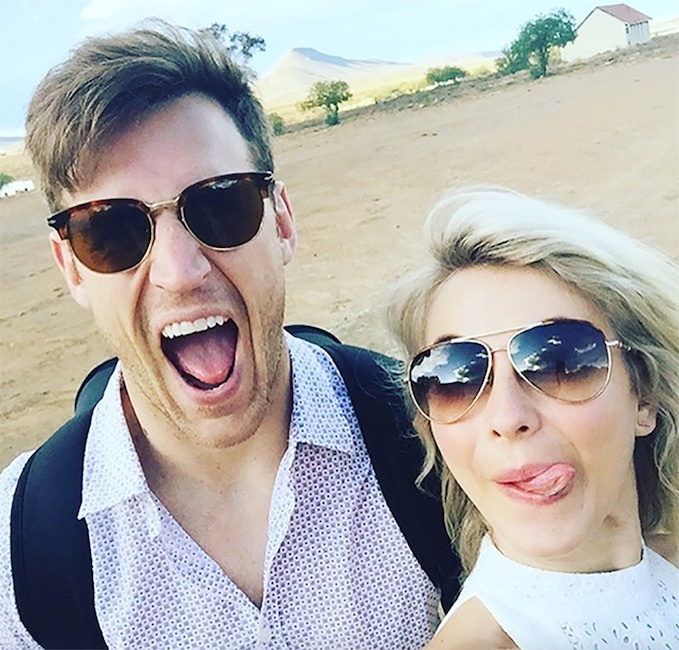 Instagram
Going Wild
In May of 2016 the pair visited a wildlife reserve in Africa and Julianne called it the "trip of a lifetime."
Article continues below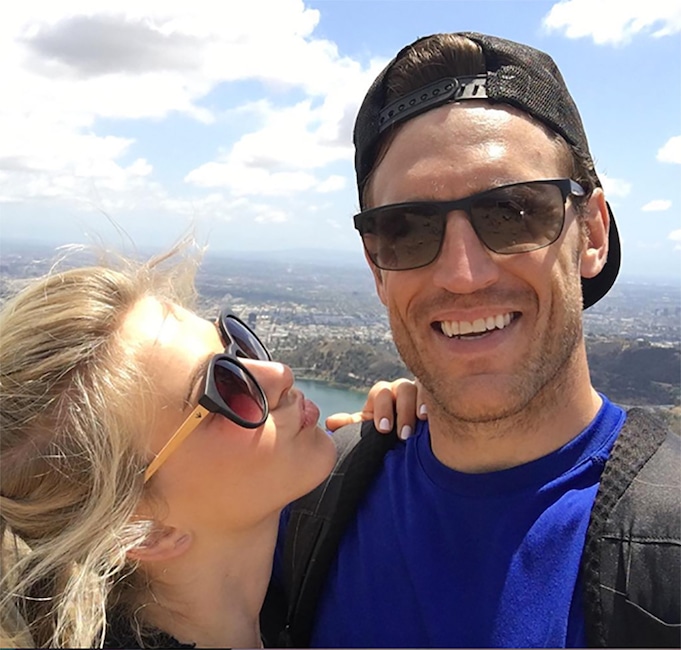 Instagram
Birthday Bisous
Julianne posted a lovely picture of her soon-to-be husband in honor of his 33rd birthday. "I wish I could've known you as a kid growing up," she wrote. "I love you more than anything on this planet."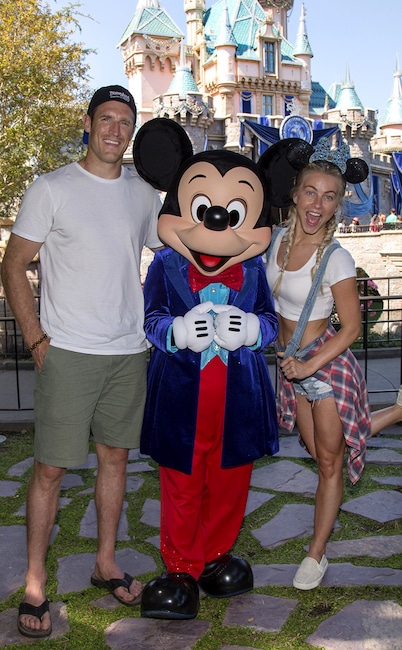 Paul Hiffmeyer/Disney Resorts via Getty Images
Disney Dreams
The dancer and ice hockey player took a trip to the happiest place on Earth as they visited Sleeping Beauty Castle with Mickey Mouse in June 2016.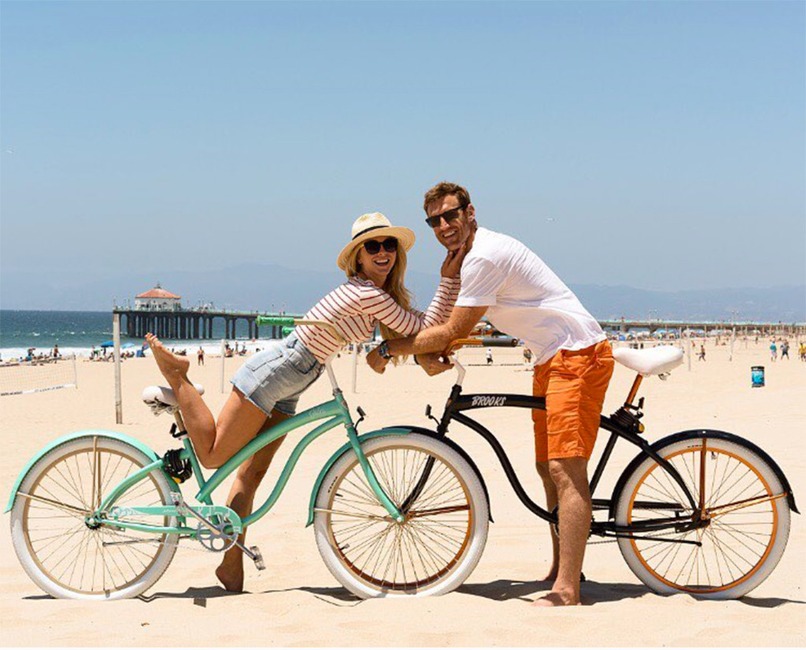 Instagram
Custom Made for Each Other
The couple took to the beach with a pair of custom Villy cruisers in summer of 2016. The athletic Julianne shared that it was the "best birthday gift ever!"
Article continues below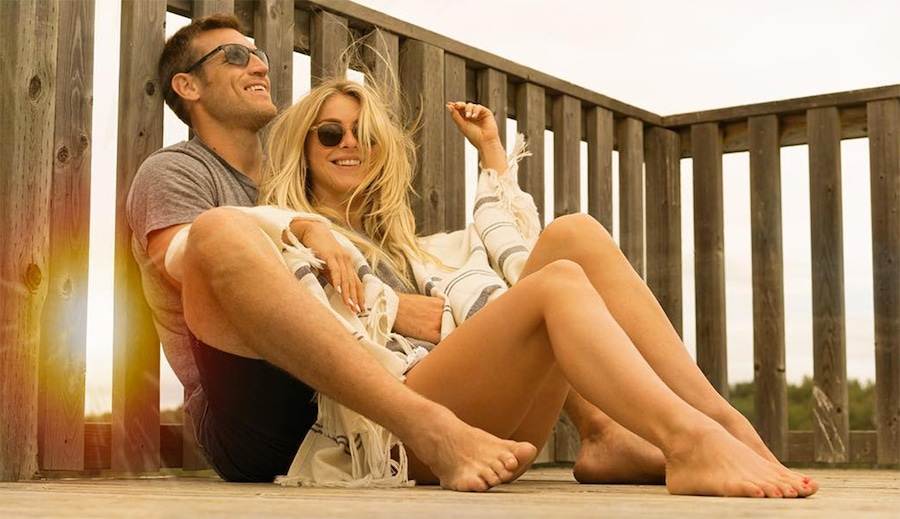 Instagram
Basking in the Sunset
On the one year anniversary of their engagement Brooks shared a touching photo of himself with "the beautiful soul" he asked to marry him. "I am so grateful to share my life and love with you," he wrote on Instagram.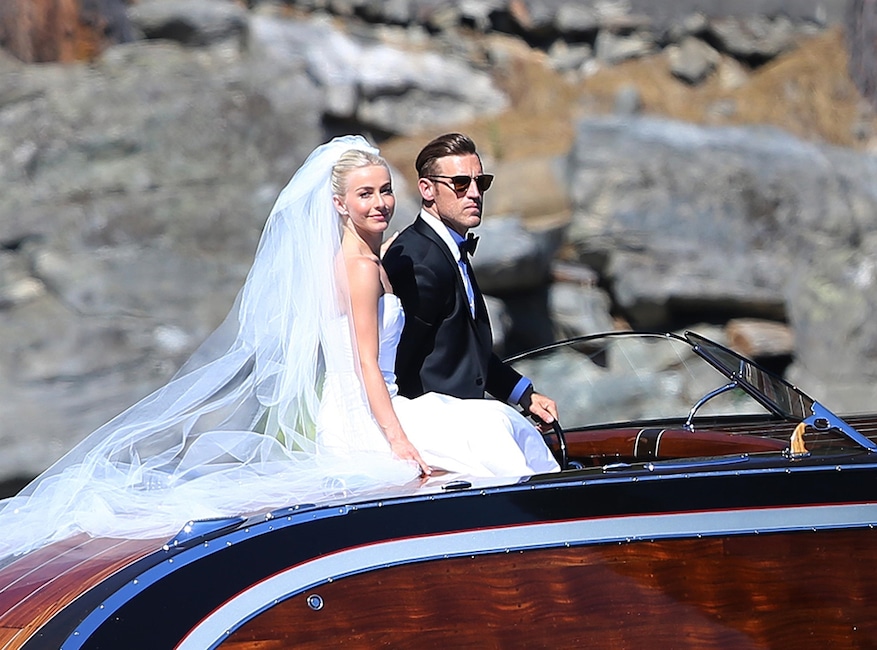 Derek Shook / CPR / BACKGRID
I Do
In July 2017, the two tied the knot in front of loved ones during a storybook outdoor ceremony in Idaho.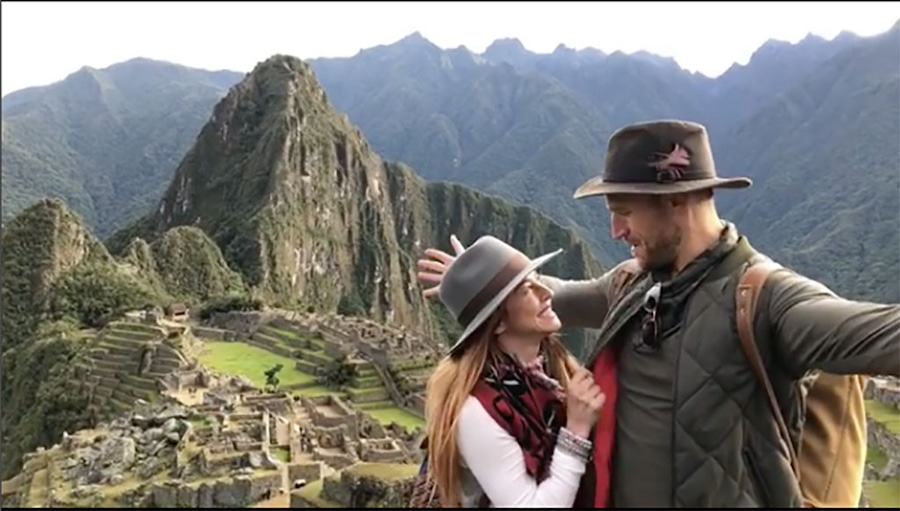 Instagram
Two Years Down
In July 2019, the married pair reached two years of marriage. "Wish we could relive our wedding weekend over and over and over again," Hough wrote on social media on their anniversary. "Thank you @brookslaich for 2 years of pure magic, laughter, silliness, LOVE, and countless adventures! I wake up every day feeling so lucky for your love. I can't wait to take on the rest of life with you, and if it's anything like these past 2 years then I know it will be filled with joy, intimacy and deep connection. I love you."
Article continues below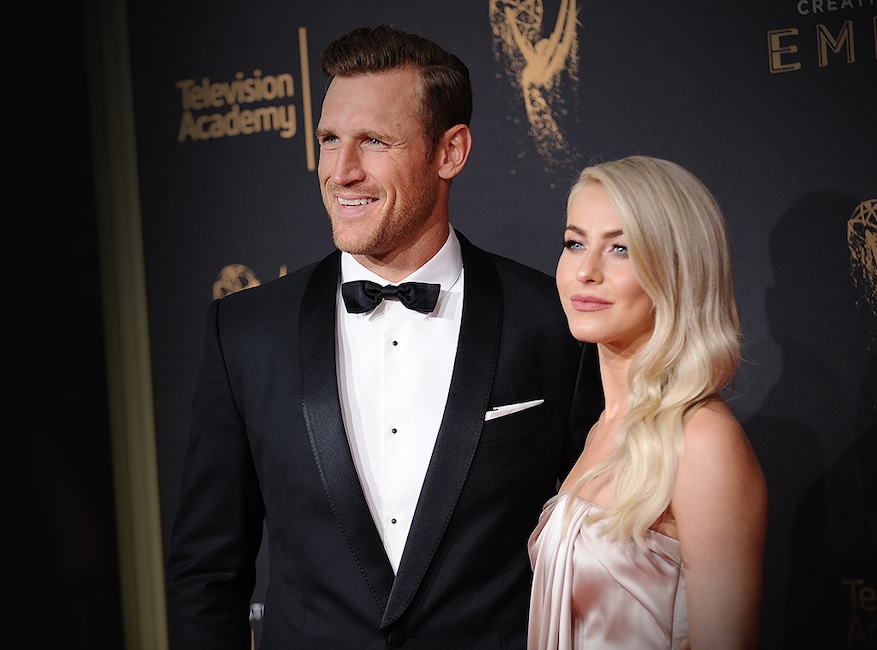 Jason LaVeris/FilmMagic
It's Over
After sparking split rumors at the start of 2020 while "spending time apart," the two continued to raise eyebrows as they social distanced in separate states during the coronavirus pandemic. Then, on May 29, they jointly announced their decision to officially separate, just over a month ahead of their third wedding anniversary.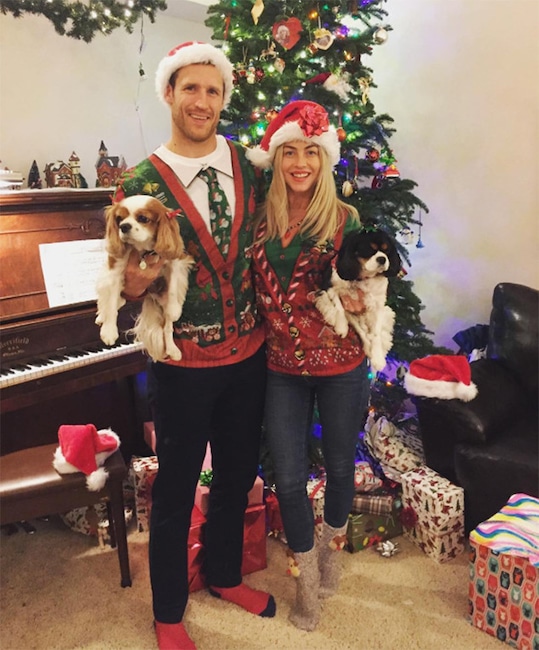 Instagram
The Odd Couple
Christmas of 2016 got ugly. The pair wore ugly sweaters that were fortunately counterbalanced by the cuteness of their two dogs, Lexi and Harley.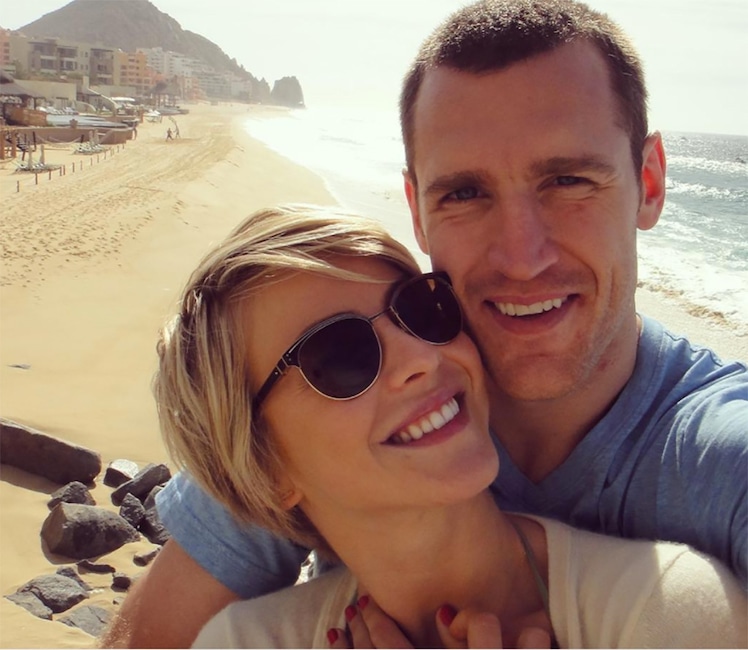 Instagram
Three's the Charm
Julianne shared a photo in February of the couple from when they first started dating. It was exactly three years ago that she says she knew "that we would be spending the rest of our lives together."
Article continues below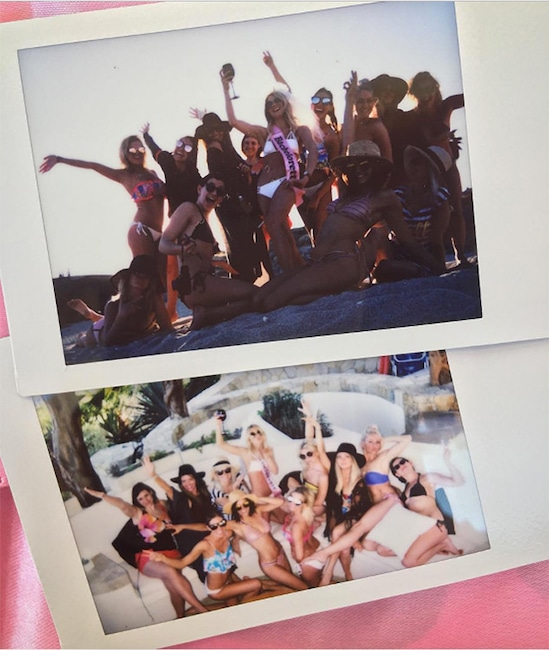 Instagram
Bachelorette Babes!
In March Julianne threw the "BEACHelorette" party of a lifetime. Photos of the star-studded celebration were shared by close friend Nina Dobrev and other famous attendees included Cindy Crawford, Kris Jenner and Aaron Paul's wife Lauren Paul.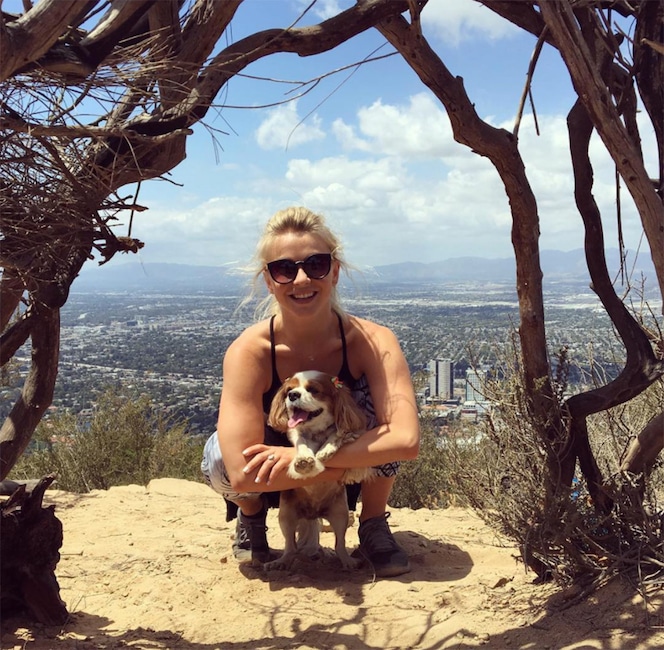 Instagram
Woman Crush Everyday
In July 2017, Brooks shared a photo of Julianne just ahead of their wedding and called her his #wcw. She posed on a hilltop with their one of their dogs, which prompted him to write: "I'm a lucky man to be surrounded by love like this!!"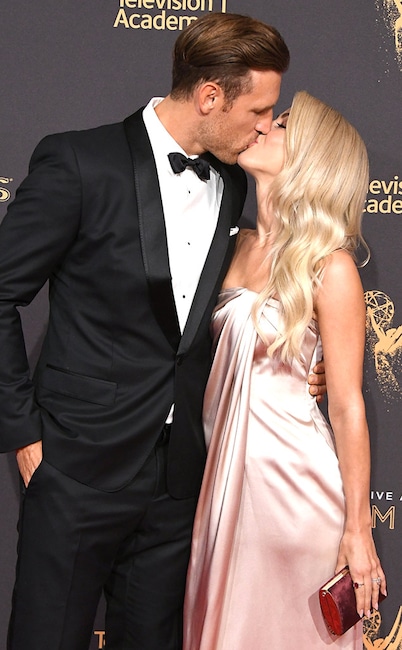 Steve Granitz/WireImage
Elegant Emmys
The gorgeous couple snuck a quick kiss at their first red carpet as a couple during the Creative Arts Emmy Awards in September 2017.
Article continues below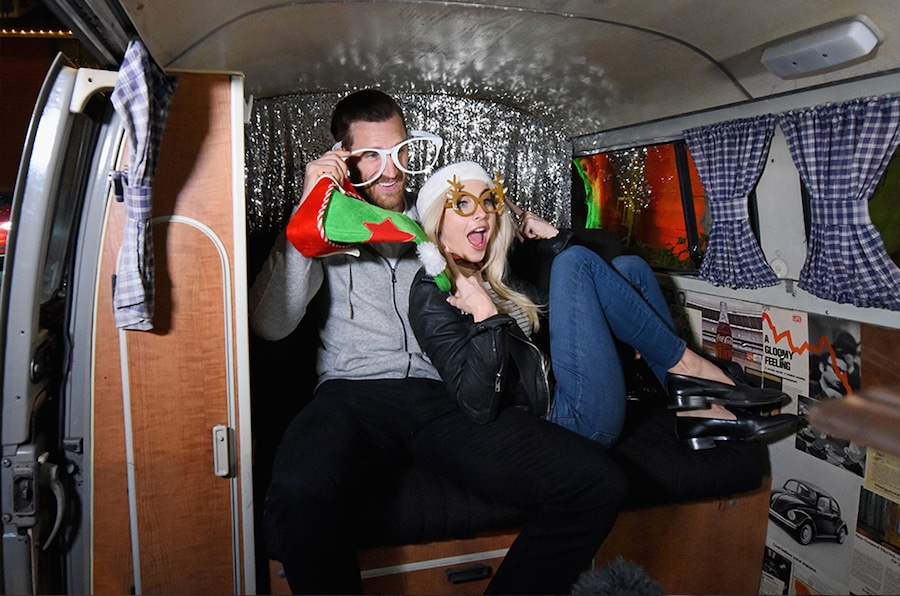 Jennifer Graylock/Getty Images for dOMAIN Integrated
Elfing Around
The lovebirds goofed around in festive gear during the 2017 Volkswagen Holiday Drive-In Event at Releigh Studios in Los Angeles.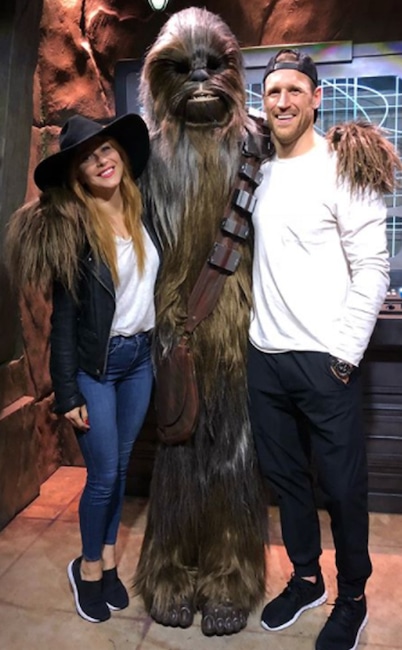 Instagram
Star Wars Sweeties
Cuddling up next to Chewbacca, the Dancing with the Stars judge and Toronto Maple Leafs player looked right in their element. Laich posted the pic of the trio to Insta writing, "What's up Chewie…"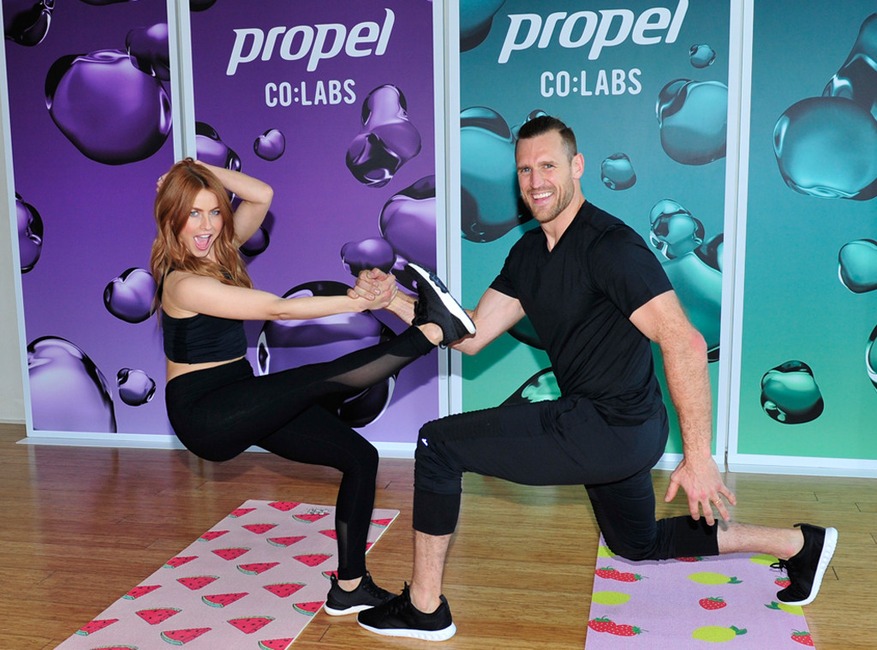 Michael Simon/Startraksphoto.com
Propelling Their Love
The athletic duo sweat it out as they joined Propel for a Los Angeles workout in March.
Article continues below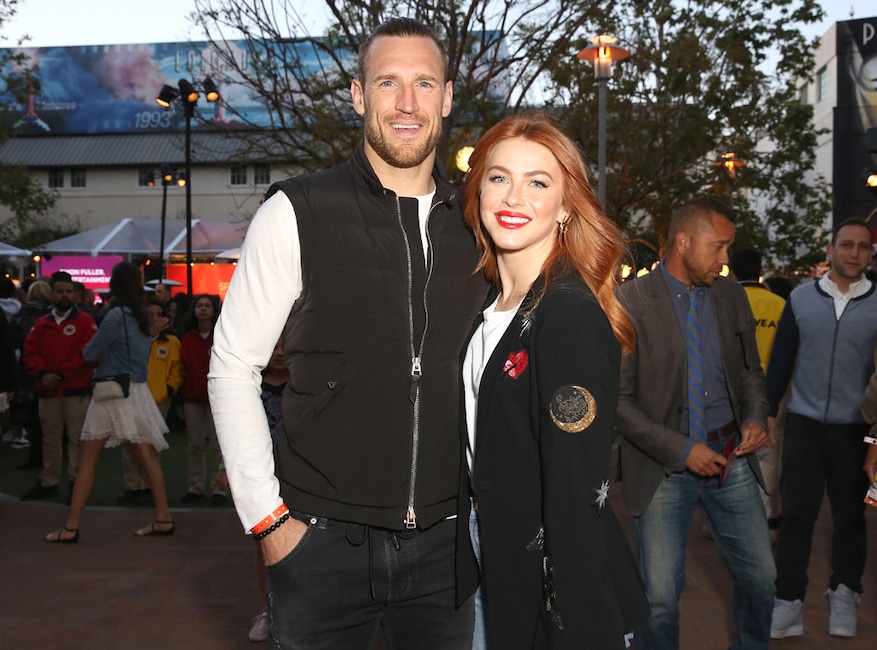 Rachel Murray/Getty Images for City Year Los Angeles
L.A. Loving
At the City Year Los Angeles' Spring Break: Destination Education event, the color-coordinated power couple showed their support for education in high-poverty communities in the Los Angeles area.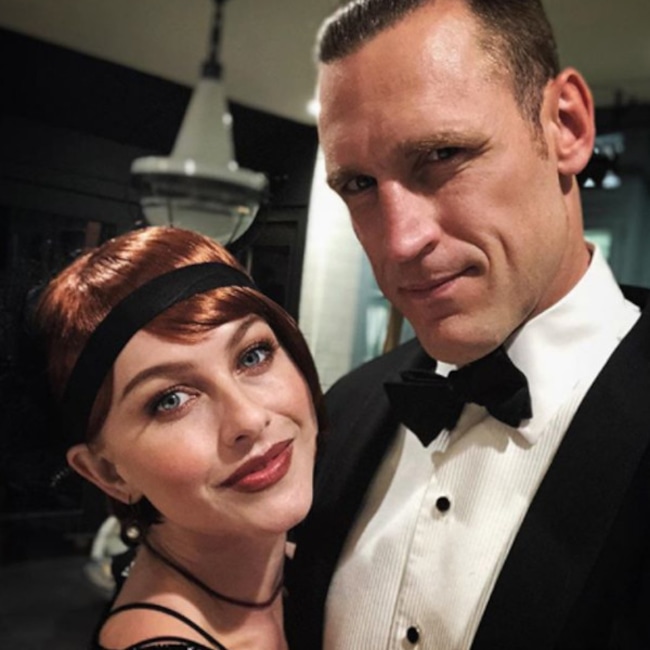 Instagram
Gatsby Glam
Looking elegant in their Roaring 20s attire, the two sweethearts prepped for a Great Gatsby date night in May.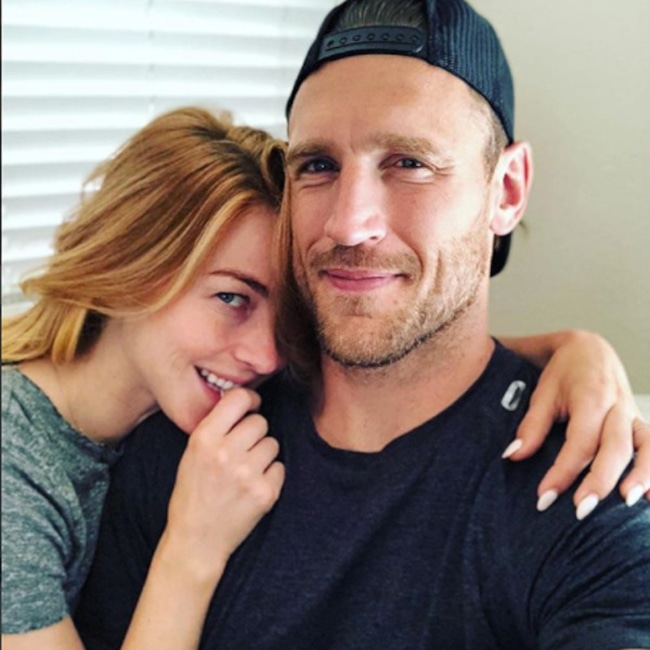 Instagram
Selfie Sunday
"It's a chill Sunday around our house, but sometimes a slow and easy day is! Especially when it's spent with my wife @juleshough!," wrote Laich in an adorable Instagram post of the comfortable-looking cuties.
Article continues below
Watch Daily Pop weekdays at 12:30 p.m., only on E!
Source: Read Full Article