Khloé Kardashian Posts a Cryptic Insta About How Relationships Shouldn't "Hurt You"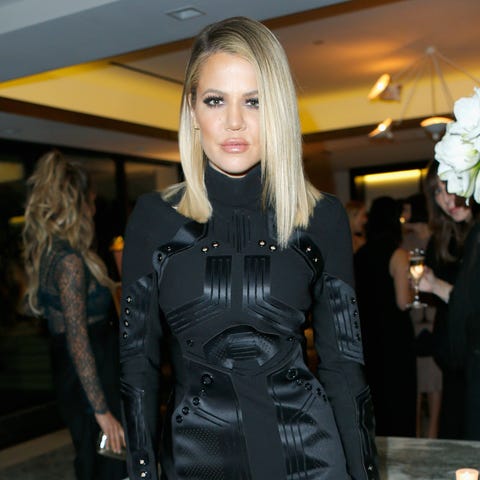 Khloé Kardashian is back on her cryptic Instagram grind, this time with a post that's all about toxic relationships. Ahem. Interesting timing. (*Awkwardly checks Tristan Thompson's IG.*)
Khloé's post encourages fans to "free yourself from negative people," and then goes on to say "relationships should help you not hurt you." There are also some musings about friendship, and then the post ends on this light-hearted note: "Life is too short to spend with people who suck the happiness out of you."
Damn, Khloé, too true.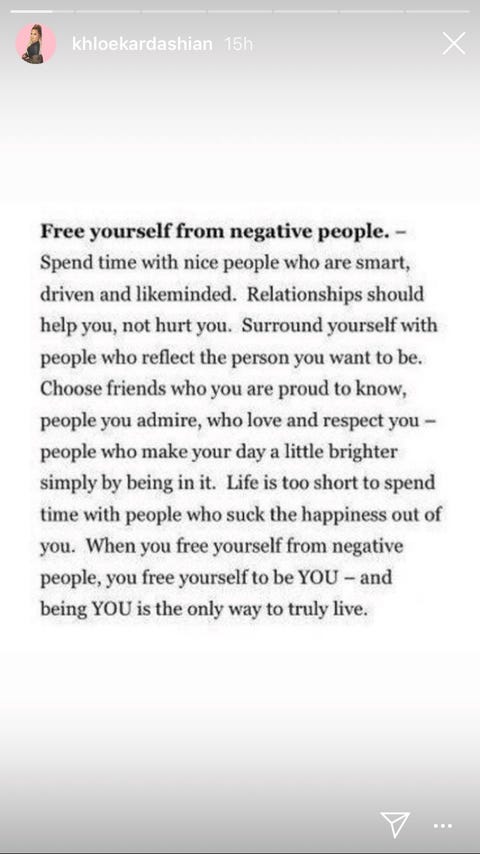 FYI, this Insta Story comes after many, many other cryptic social musings, not to mention after news that Khloé didn't move back to Cleveland with Tristan Thompson as planned—which might have something to do with all those new cheating rumors. Apparently, the star "hasn't decided" if she's breaking up with her basketball player boyfriend, but judging from her social posts, things are…well, extremely complicated.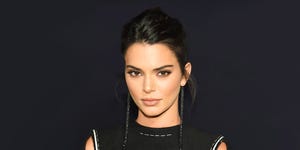 Source: Read Full Article