Meghan Markle's Father Claims He Stopped a Doctor From Labeling His Daughter as 'Black' on Her Birth Certificate
Meghan Markle and her father, Thomas Markle, are currently estranged. However, Thomas recently started a YouTube series to talk about his daughter and Prince Harry. In one moment during the first episode, he brought up Meghan's racial identity and shared that he stopped a doctor from labeling Meghan as "black" on her birth certificate.
Who are Meghan Markle's parents?
Meghan was born to Thomas, a white American man, and Doria Ragland, an African-American woman. Her parents divorced when she was a toddler, and Meghan shared that she grew up splitting her time between their respective houses.
The Duchess of Sussex also has two half-siblings from Thomas' earlier marriage: Samantha Markle and Thomas Markle Jr. They were both teenagers by the time Meghan was born.
At Meghan's 2018 wedding to Harry, Ragland was the only family member present. According to Meghan, before the wedding, she felt hurt by Thomas because he spoke about her to the press, and the two of them have not had a good relationship since then.
Thomas Markle says he did not allow a doctor to label Meghan Markle as 'black'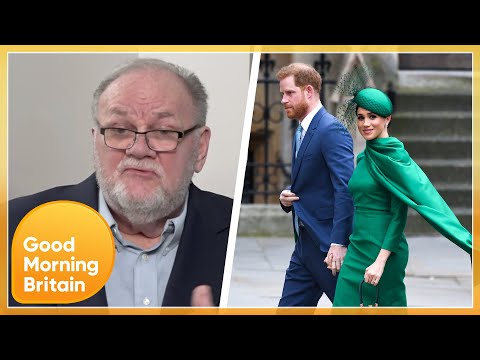 In a YouTube series called "Remarkable Friendship," which Thomas launched with friend and photographer Karl Larsen, the 77-year-old shared his views on various events that have occurred. In one instance, he mentioned Meghan's birth and claimed that he made a doctor acknowledge Meghan's biracial heritage.
"I even had to argue with the doctor and have him write that she was mixed on the birth certificate because he wanted to mark down 'Black,'" Thomas explained. "I had no problem with Black or white, but in my mind, it should have been marked 'Mixed.'"
Thomas also shared that, when Meghan was a student and had to identify her racial identity on a paper school, he encouraged her to draw her own box instead of checking either 'Black' or 'white.' Meghan also talked about this story in an essay for Elle UK in 2016.
Meghan Markle has talked about the difficulties of being biracial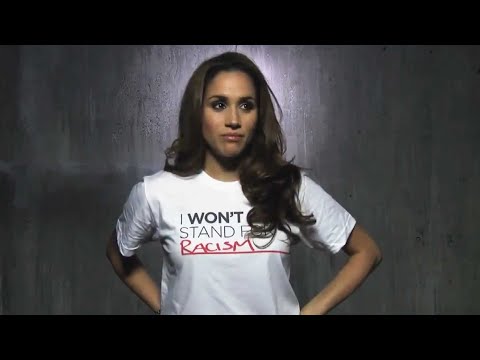 Meghan has been open about how being biracial made her struggle with her identity growing up.
On her now-defunct blog, The Tig, she once wrote, "My high school had cliques: the black girls and white girls, the Filipino and the Latina girls. Being biracial, I fell somewhere in between. So everyday during lunch, I busied myself with meetings – French club, student body, whatever one could possibly do between noon and 1pm- I was there. Not so that I was more involved, but so that I wouldn't have to eat alone."
These issues extended to her career as well when she was working as an actor in Hollywood.
"I wasn't black enough for the black roles and I wasn't white enough for the white ones, leaving me somewhere in the middle as the ethnic chameleon who couldn't book a job," she said in her Elle UK essay.
Instead of seeing it as an obstacle, Meghan found ways to embrace her biracial background and challenge society's preconceived notions about race. She explained, "You push for colour-blind casting, you draw your own box. You introduce yourself as who you are, not what colour your parents happen to be."
Source: Read Full Article