Natural Tick Prevention Remedies for Dogs
Beagle dog | igorr1/iStock/Getty Images
Warmer weather may be an exciting time for most dog owners, but it also means keeping ticks away. While your vet will recommend plenty of options for tick care, many include harsh chemicals that you might not be crazy about.
As an alternative, natural remedies can work just as well when it comes to tick prevention and removal. Here are 6 harmless options you should definitely give a try for your dog.
Aromatherapy oil
You have plenty of aromatherapy oil options to choose from that will naturally remove ticks. Some of the best choices include lavender, cinnamon, basil, pennyroyal, cedar, and lemon oil. To create a mixture for your dog, choose three oils, mix one drop of each, and add pure almond oil. Simply stir the ingredients, soak a cloth in the mixture, and apply it to your pet's fur.
Citrus
You can prepare your own tick repellent by using a fresh orange or lemon. All you'll need to do is boil water with a peeled citrus fruit of your choice, allow the water to cool, and apply it to your pet's affected area. You could also try mixing juice from a lemon or orange in a cup of water, boiling the mixture, and adding five to 15 drops of lemongrass oil.
Witch hazel
Witch hazel is a great tick repellent that doesn't include alcohol. According to Home Remedy Shop, "Just mix witch hazel and lemon eucalyptus oil in 10:1 ratio, stir the solution well, and fill it in a spray bottle. Spray it on your pet to kill ticks."
Another option is combining eight ounces of distilled water, half a teaspoon of vegetable glycerin, and 30 to 40 drops of witch hazel (or as much as you need to fill the bottle). Shake the mixture, and spray as needed to remove or prevent ticks from your dog.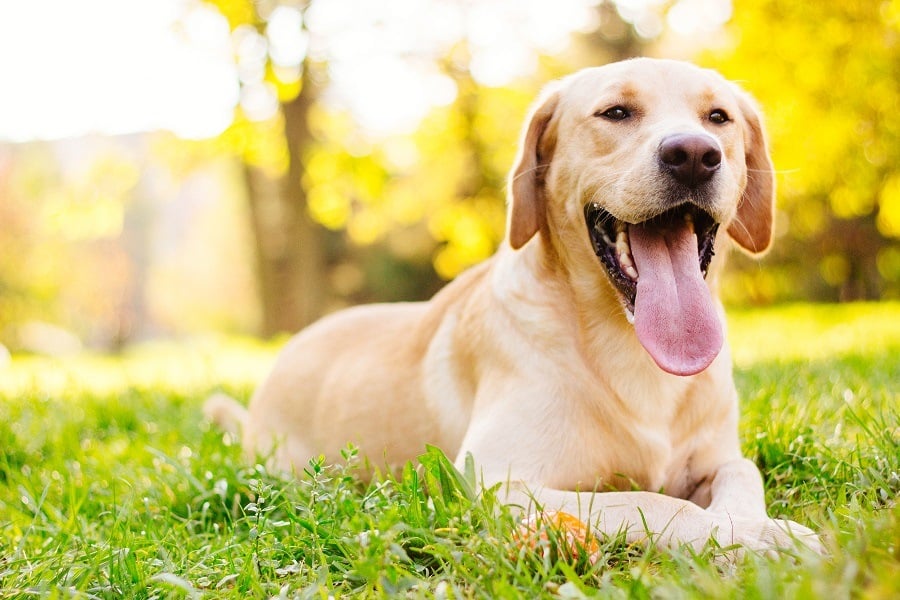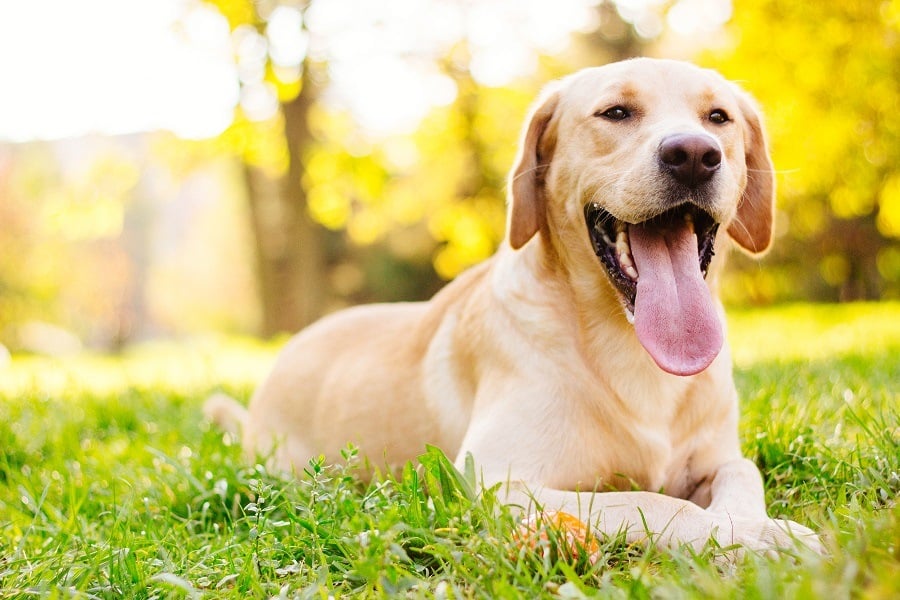 Labrador retriever dog | Sanjagrujic/iStock/Getty Images
Rose geranium essential oil
Another commonly used natural solution for ticks is rose geranium essential oil. 20 drops along with three tablespoons of almond oil will be the perfect balance. Mix it well and apply it to your dog's fur, with special attention around the collar area.
Apple cider vinegar
It seems like apple cider vinegar is a natural solution for pretty much everything, and tick prevention is no exception. Plus, there are multiple ways it can be used on your pup.
One option is simply combining eight ounces of apple cider vinegar with four ounces of warm water. Add half a teaspoon of salt and another half teaspoon of baking soda. This will work best in a spray bottle, and should be shaken well before use.
Apple cider vinegar works great when mixed with lavender oil, too. Mix up 1/4 cup of apple cider vinegar with 15 drops of lavender, and it will do the trick once applied to your dog's fur.
Neem oil
Neem oil is a popular choice for tick removal in pets and humans. According to Home Remedy Shop, "The anti-bacterial and antiseptic properties of neem oil are meant to fight against harmful ticks." To apply, pour a few drops onto your palm and rub it in where the skin is affected.
If you know your dog has more sensitive skin, it's a good idea to dilute neem oil. Some options include jojoba oil or almond oil, which can simply be mixed together and rubbed into the skin. You can even mix it with apple cider vinegar to create a spray, which should include 500 ml of water, four tablespoons of apple cider vinegar, and two tablespoons of neem oil.
Check out The Cheat Sheet on Facebook!
Source: Read Full Article