Why The New Royal Baby's Name Might Have Some People Upset
It's here! It's here! After nine months of waiting, Kate Middleton gave birth to a precious little boy on April 23, and the new royal baby's name is Louis Arthur Charles. So sweet! So regal! So totally the next trending baby name for 2018! But it's actually a really surprising choice, too, especially if you look at the names that were expected and how in the past, those have ended up being the ones used.
On April 23 at 11:01 a.m, Middleton gave birth to Louis Arthur Charles, her third child with Prince William and now fifth in line to the throne. Louis was born at the Lindo Wing of St. Mary's Hospital in Paddington, London, which is exactly where William and Middleton's first two children, Prince George, age four, and Princess Charlotte, two, were born, as well. Kensington Palace announced Friday that their third child will be formally known as His Royal Highness Prince Louis of Cambridge.
While William, Kate, and the rest of the royal family are undoubtedly over the moon, some people might not be quite as excited to hear about the new baby's name — depending on what name they placed their bets on. According to Town & Country, people starting placing bets on potential names for the new royal tot almost immediately after Middleton's pregnancy was first announced back in September 2017.
"Royal baby betting is big business and when Prince George was born, we took over £1 million." Joe Crilly, a spokesperson for the UK betting site William Hill, told the Daily Mail. "Most of the names towards the top of the betting are ones which have been popular the last two times around and we expect they will be again."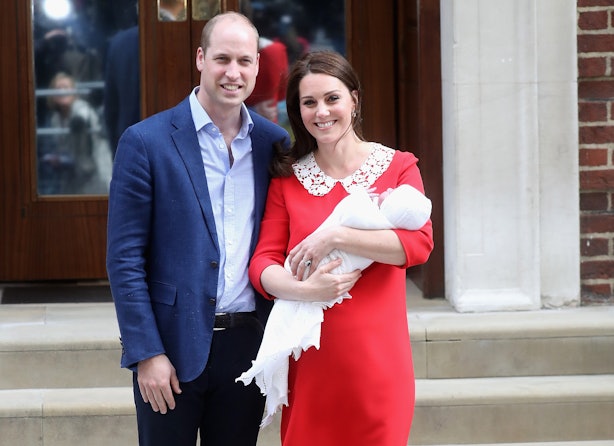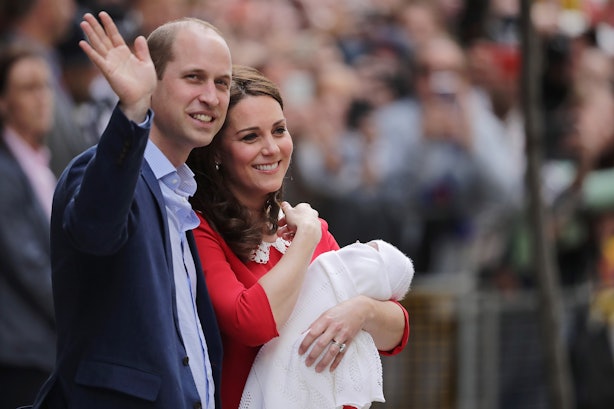 In fact, with William and Kate's other children, names that were predicted ended up being their choices. When William and Kate's first child, George, was born, The Hollywood Reporter reported that at William Hill over $380K had been bet across different categories. "George" was the top pick, with "James" in second place.
With the royal couple's second child, Charlotte — a front-runner runner all along — one booker told Time that nearly 60 percent of the people who placed bets guessed correctly, resulting in the largest payout their company ever had.
So, yeah. Royal baby name betting is big business in the UK, and one that might not have worked out so well for many people when Prince Louis Arthur Charles' name was announced this morning.
Source: Read Full Article