This One 'OITNB' Season 6 Storyline Says So Much About The Prison System
The consequences of the Litchfield riot on Orange Is The New Black unfold throughout Season 6, some more serious than others. And not all of them are about the inmates. For example, Corrections Officer McCullough's PTSD on Orange Is The New Black is a major concern, and represented in a thoughtful, thorough way on the Netflix series.
Throughout the season, Artesian McCullough suffers from various symptoms of undiagnosed post-traumatic stress. She has insomnia, and tries to take on a night job as a Lyft driver in order to busy her mind and cope. She's also self-harming with small cigarette burns. McCullough is aware of how trauma is affecting her, but not getting the help she needs just yet. Remember, this character is a military veteran who has already served at least one tour in Afghanistan. It's possible that she sustained traumas overseas as well and has been dealing with this even before the riot. She doesn't really say, but things are decidedly not going well.
It all comes to a head in Episode 12, when kickball practice gets slightly out of hand, the ball pops, and McCullough is triggered. She screams at the inmates, threatening violence, though it's clearly not the game that has bothered her. "I heard they shook you out there," says fellow CO Tamika Ward to McCullough in a later scene. "No," replies McCullough. "That was on me, not them." What's happening to McCullough is about more than "forgive and forget," an important point to make about PTSD as a mental health issue.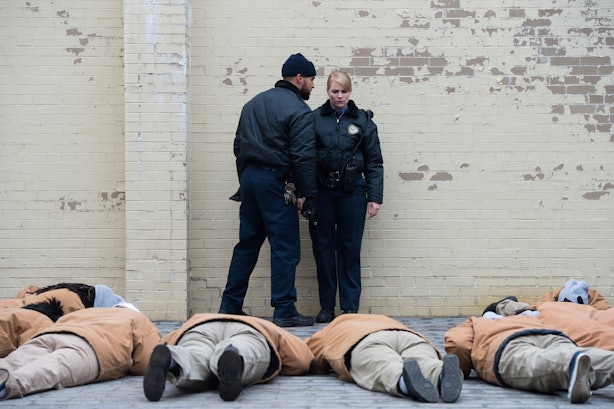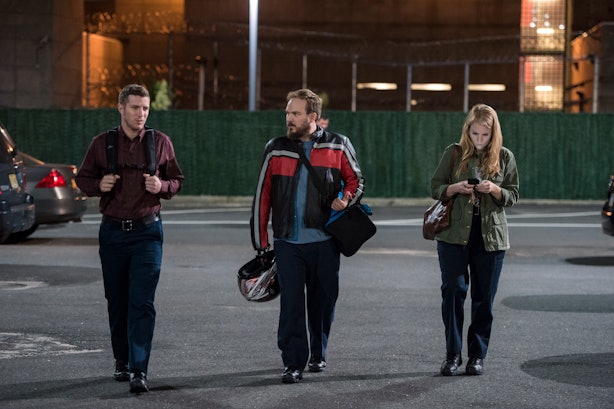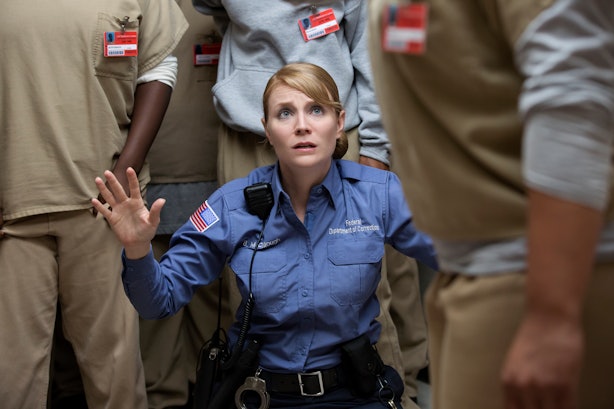 What the OITNB writers have done so well here is show that the criminal justice system's flaws, especially those of private prisons, hurt everyone — prisoners and employees alike. According to Psychology Today, research shows that there might be a link between police brutality and PTSD.
McCullough needs professional help to break what could become an even more viscous cycle.She should not be working at Litchfield Max alongside the very women who caused her trauma, even though the "power dynamic" has been restored. Maybe especially because it has. If anything her mental health journey this season highlight the real-life issues surrounding mental health in the prison system and, just as importantly, shows how PTSD doesn't always present itself how people might assume it does.
If you or someone you know is experiencing symptoms of PTSD, including self-harm or experiencing suicidal thoughts, call the National PTSD Hotline at 1-877-717-7873. Or call the National Suicide Prevention Hotline at 1-800-273-8255 or text HOME to the Crisis Text Line at 741741.
Source: Read Full Article