People Think Kanye West Just Tweeted Support of Tristan Thompson Post-Cheating Scandal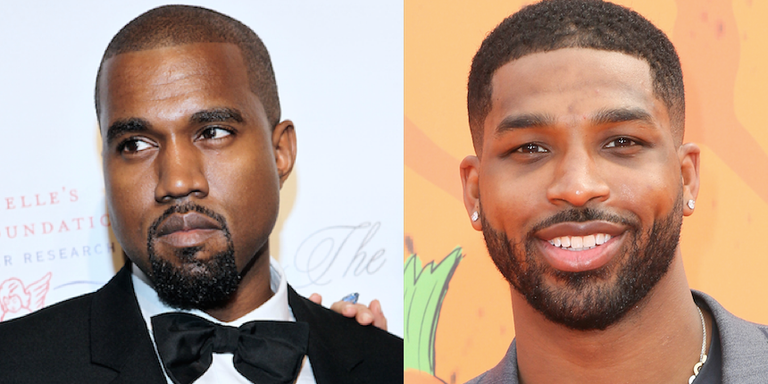 In the event that you didn't hop on Twitter yesterday (wow, congratulations), you missed Kanye West go on a tweet spree of epic proportions—during which he supported Donald Trump and posted a photo of a signed MAGA hat. It was…a lot! And the rapper ended the night on a weird note, revealing that he was off to watch a Cavs game—AKA the team that Tristan Thompson plays for. You know, Tristan? Man who is currently embroiled in a cheating scandal with Khloé Kardashian?
that's the last tweet of the day. I did that one for my god-brother Puff. Now ima go watch the Cavs.
Both Us Weekly and People (who have direct ~sources~ to all things Kardashian) reported that this tweet could be a sign that Kanye's issuing support for Tristan. Which, sure, maybe. Or perhaps he is just a Cavs fan!
This doesn't seem like a firm pro-Tristan endorsement to yours truly, but is it weird that Kanye would casually throw out a reference to the Cavs in the midst of a cheating scandal that every other member of the family has stayed quiet about? Yes. And do people have thoughts on the matter? Also yes.
Supporting the wrong People is what he do Best.
Oh and speaking of the Cavs, apparently Tristan was benched during the entire game again, which is the third NBA playoff game he's been sidelined.
Related Story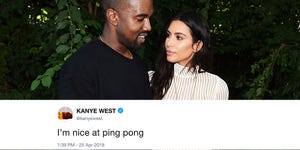 Kanye's Tweets Are So Messy That Kim Stepped In
Source: Read Full Article