Prince William and Kate Middleton's Royal Wedding Album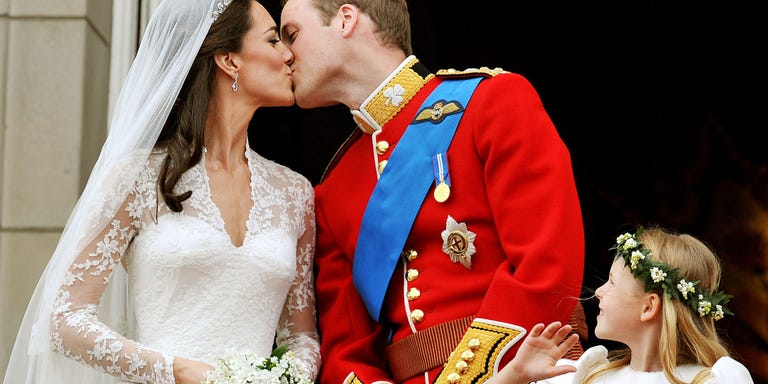 Prince William married Kate Middleton in London on April 29, 2011. Seven years later, we're just as infatuated with the couple and their fairytale wedding as we were then. Click through to revisit the key moments from their special day, then head here to catch up on all the royal wedding planning for Prince Harry and Meghan Markle.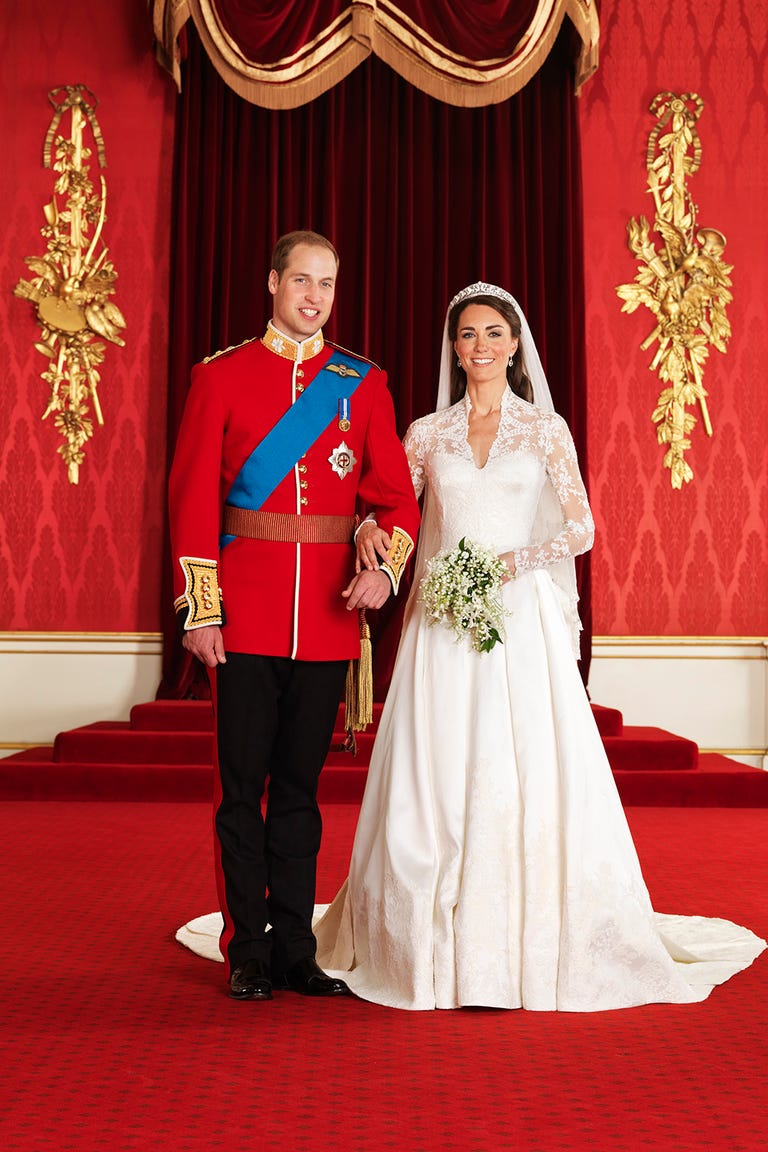 The new Duke and Duchess of Cambridge in their official portrait, shot by Hugo Bernand in the Throne Room of Buckingham Palace.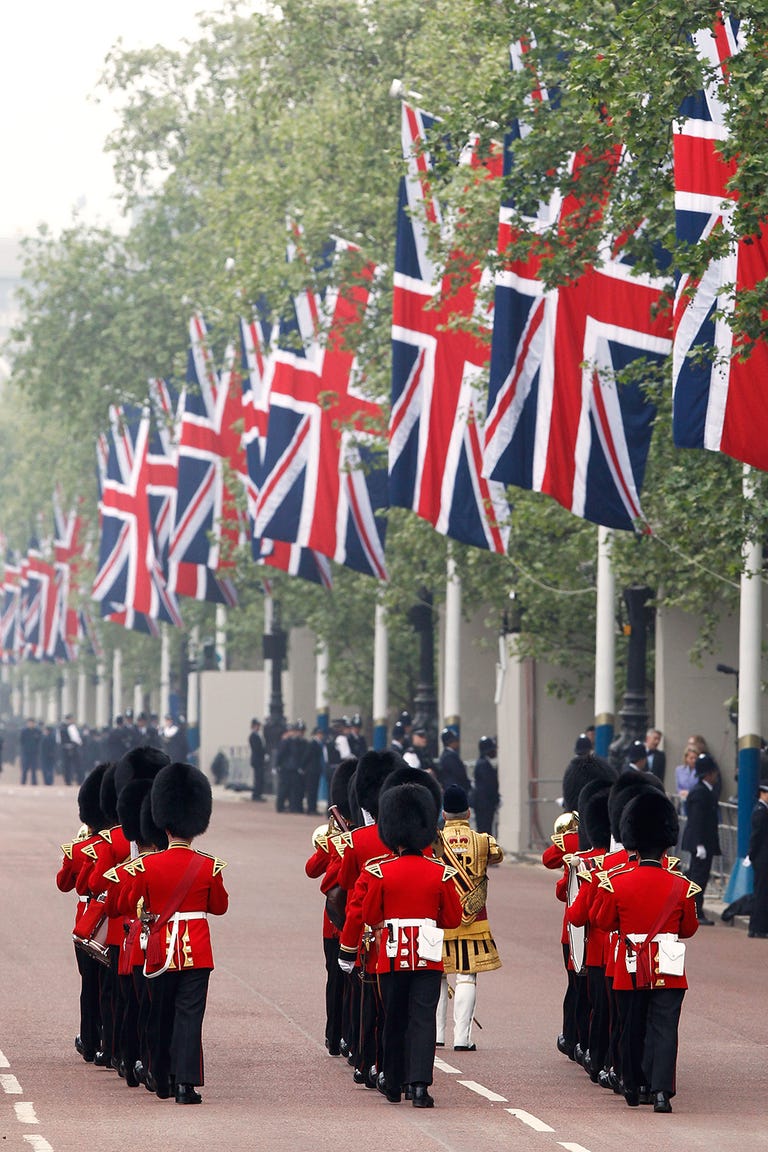 Officers prepare the processional route for the Royal Wedding.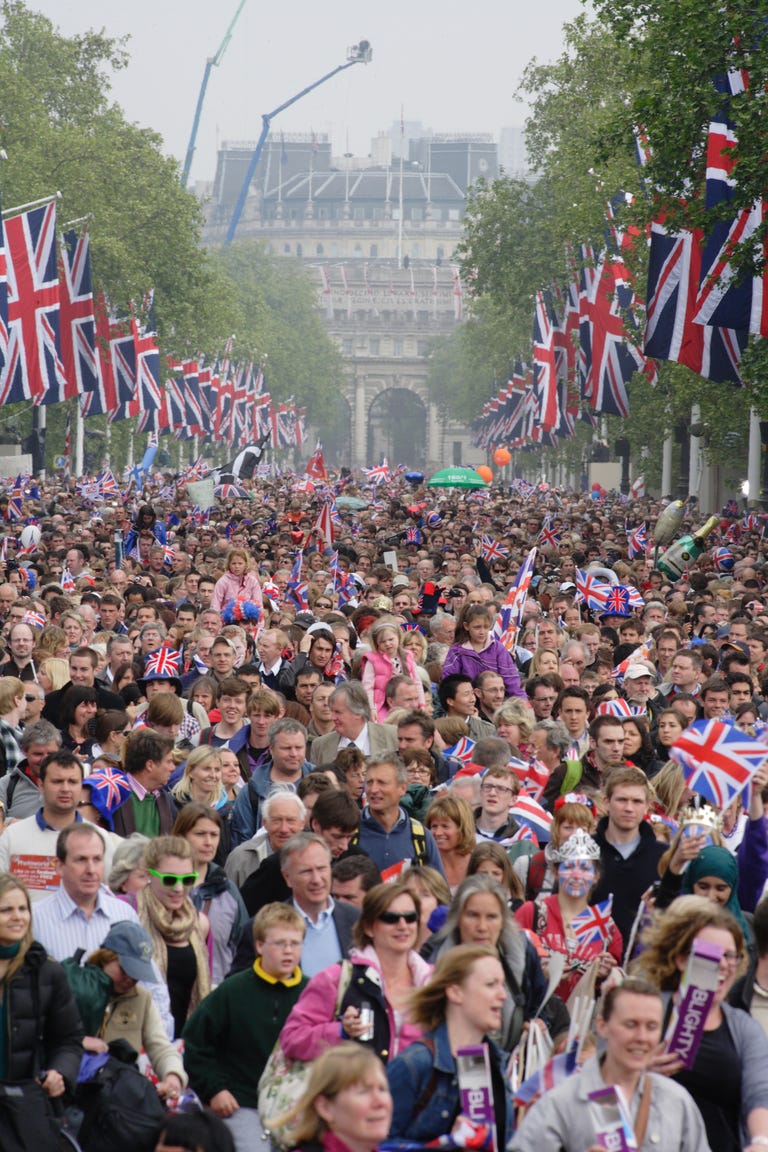 Thousands of adoring fans line the route outside of Westminster Abbey.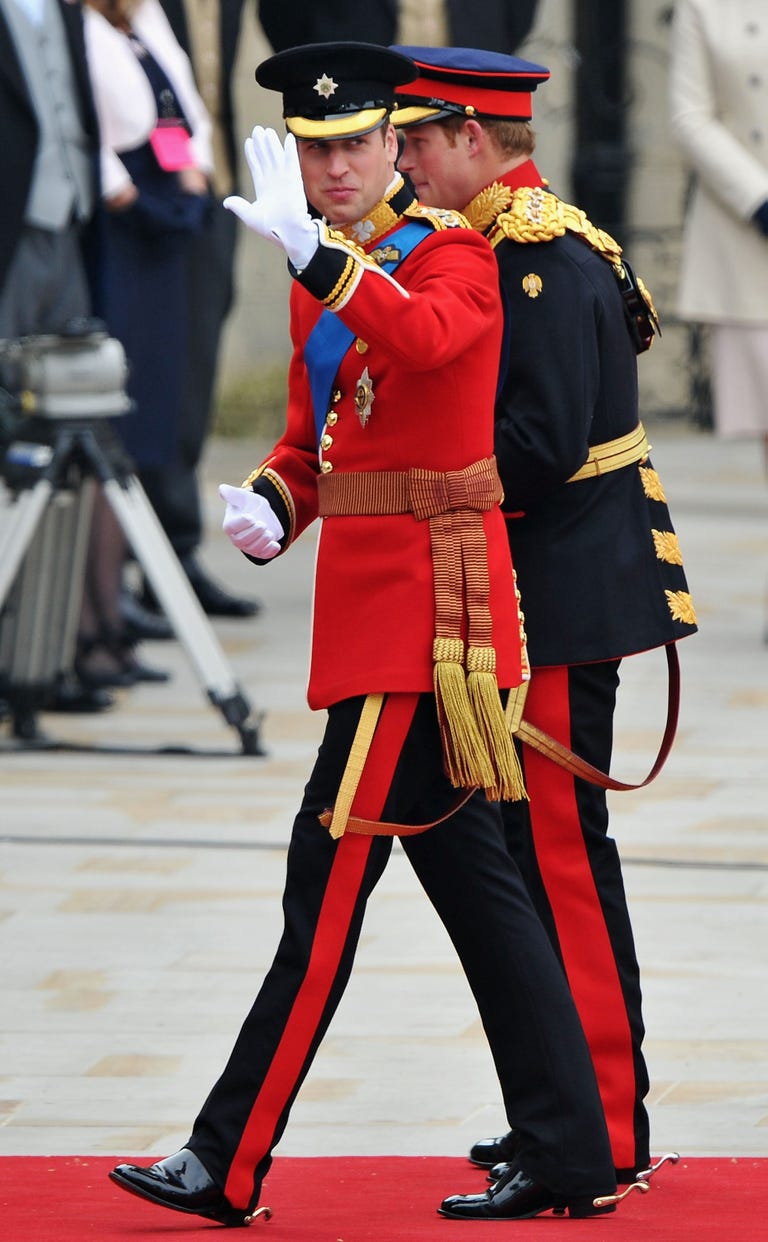 The bridegroom and his best man arrive at Westminster Abbey.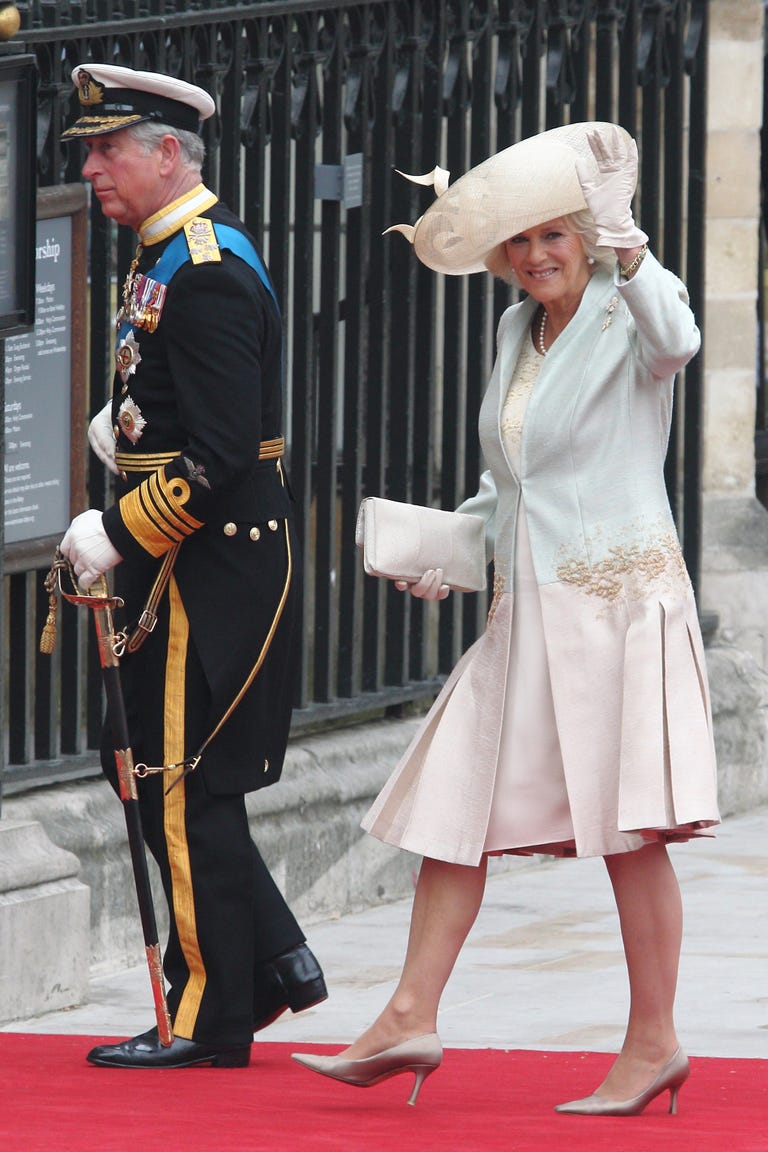 Charles and Camilla arrive at the nuptials. She is wearing an Anna Valentine ensemble, a Philip Treacy hat, and Jimmy Choo shoes. He is in Royal Navy Number One Dress.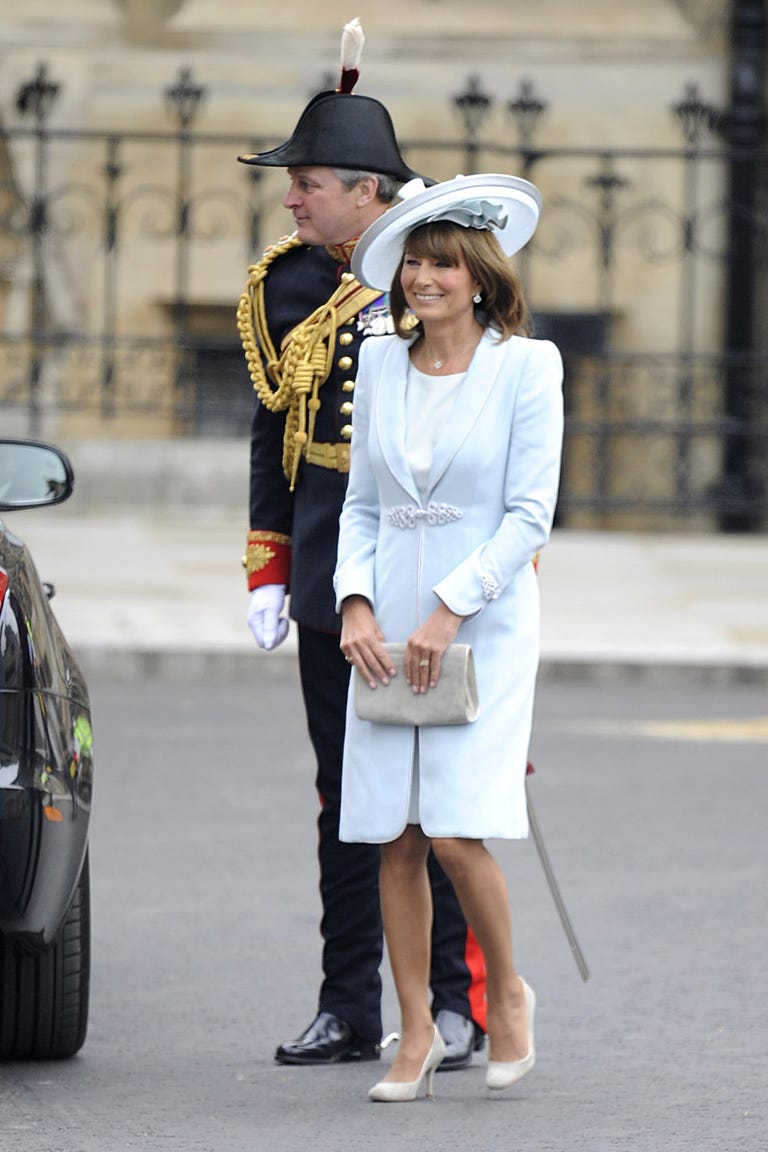 The bride's mother, Carole Middleton, shows off a Catherine Walker wool crepe coatdress and silk shantung day dress. Her hat is by milliner Jane Corbett.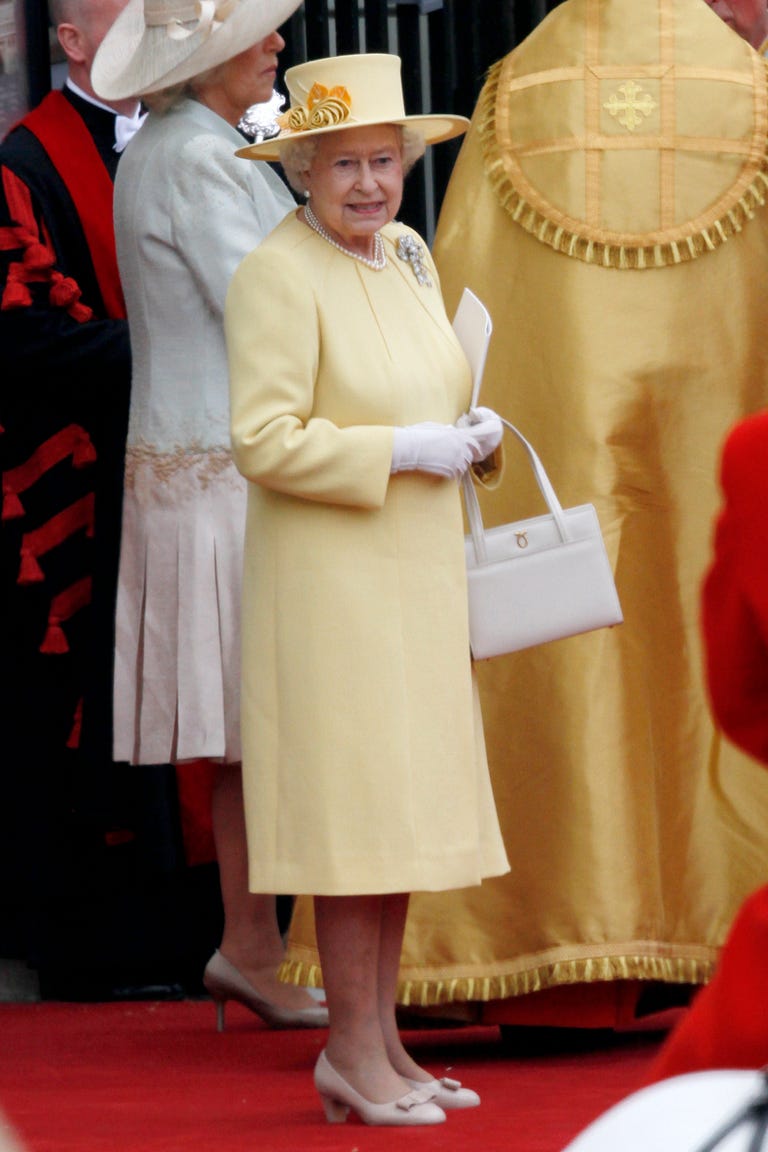 Queen Elizabeth II chose an Angela Kelly wool crepe dress in bright yellow with a matching coat.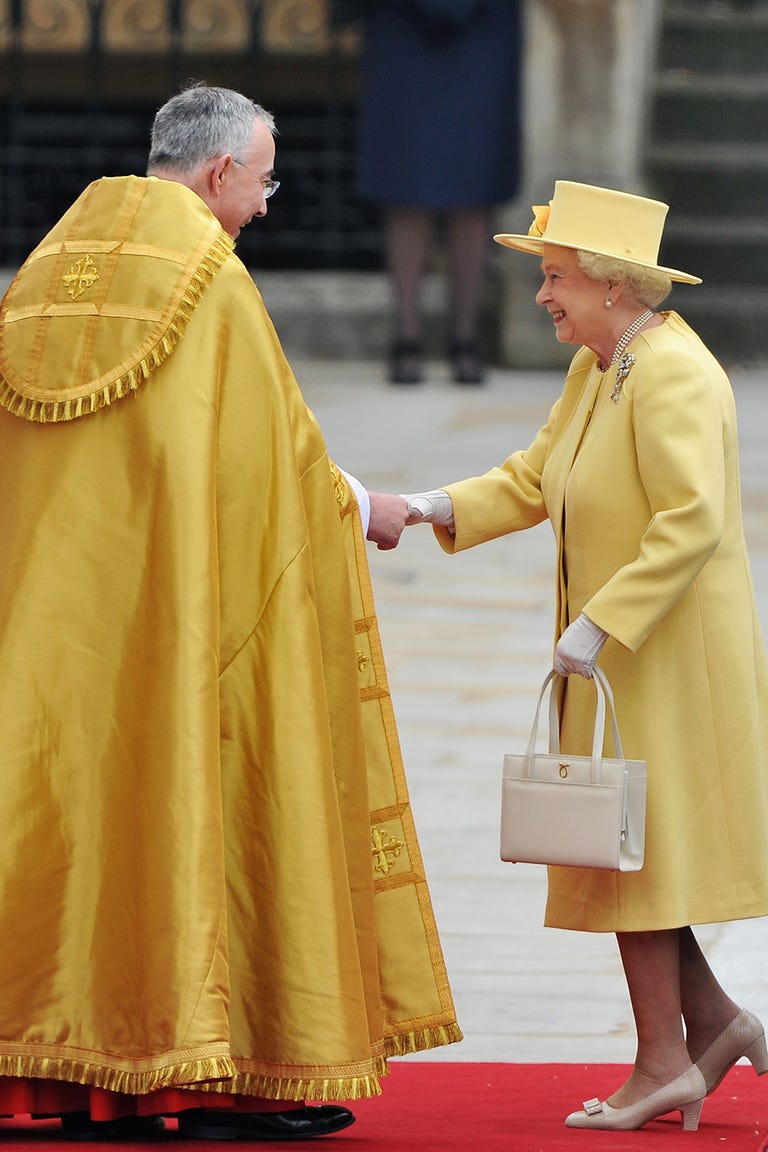 ‪Queen Elizabeth II greets The Right Dr. John Hall, Dean of Westminster‬.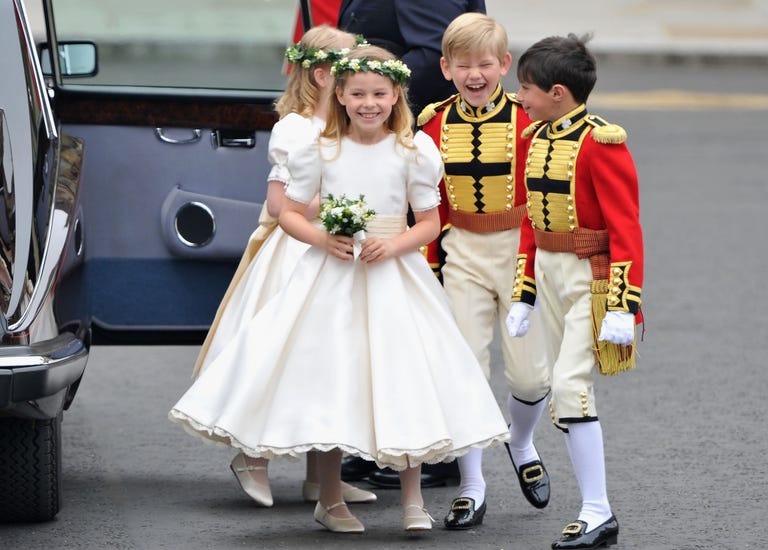 Tom Pettifer, Master William Lowther-Pinkerton, Lady Louise Windsor, and Margarita Armstrong-Jones arrive at the Abbey.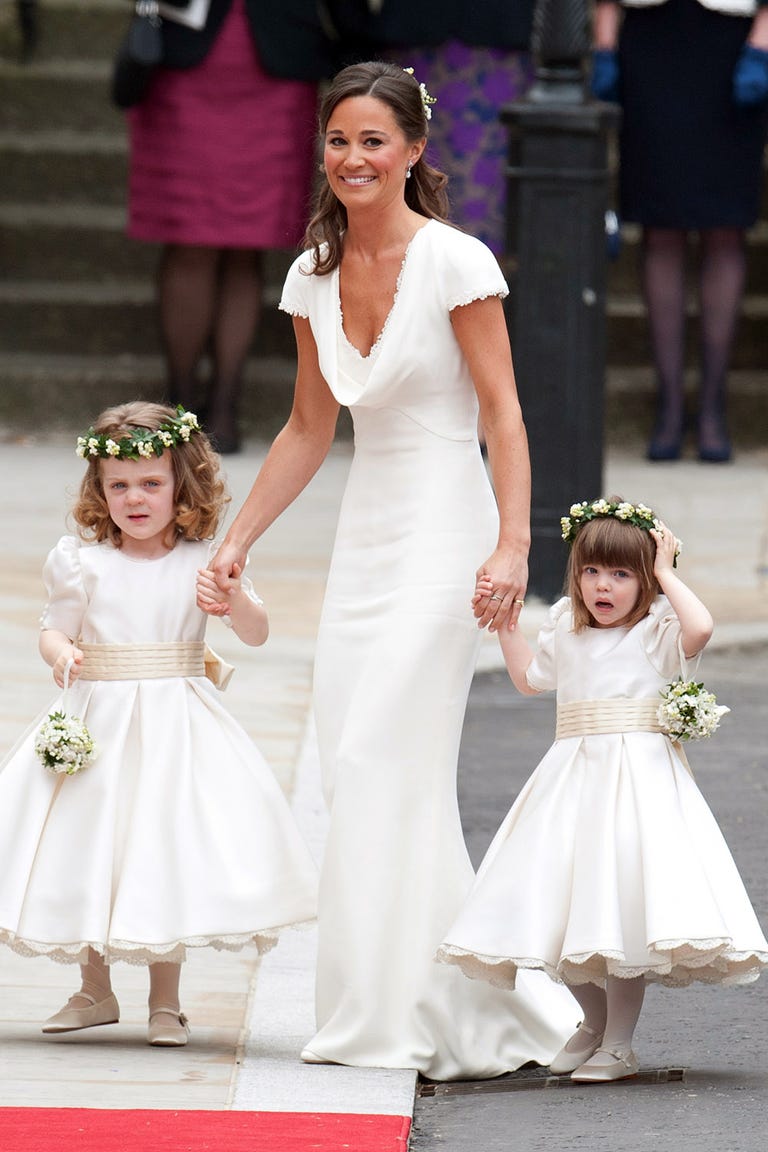 Sister of the bride and Maid of Honor Pippa Middleton, wearing Alexander McQueen, escorts bridesmaids Grace Van Cutsem and Eliza Lopes.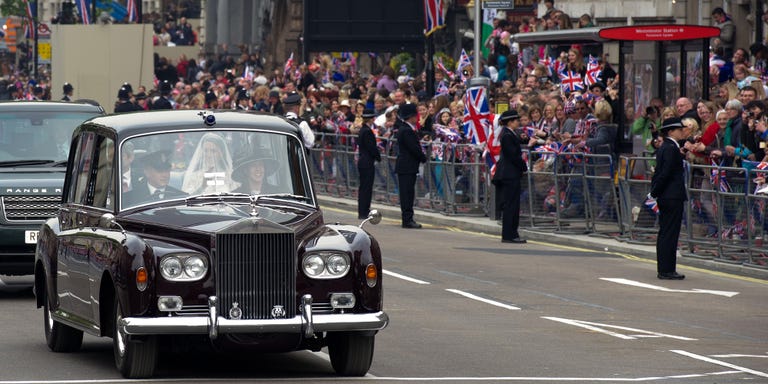 Kate Middleton and her father Michael arrive in a Rolls Royce Phantom VI.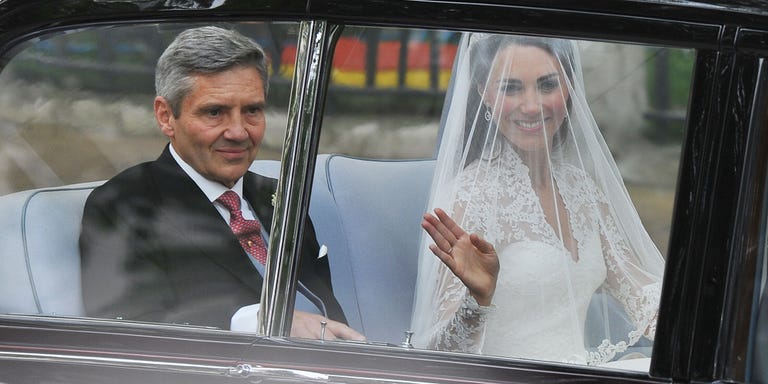 Kate Middleton leaves Goring Hotel accompanied by her father, Michael Middleton.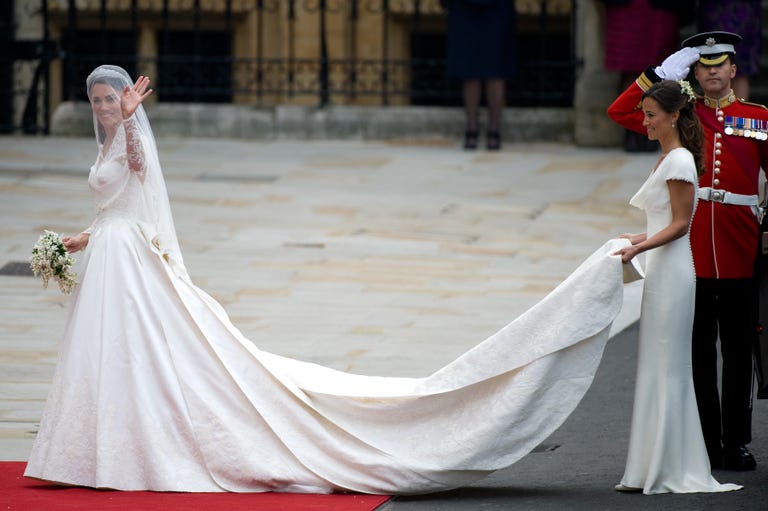 Kate Middleton steps out in a custom lace applique dress by Sarah Burton at Alexander McQueen, a silk tulle veil, and the Cartier 'halo' tiara.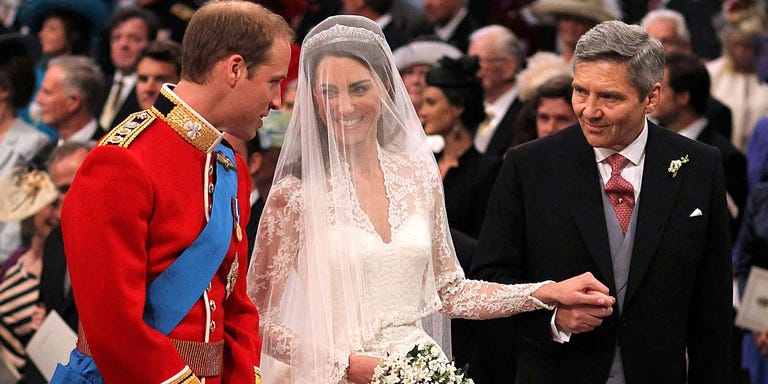 Prince William greets his bride at the altar.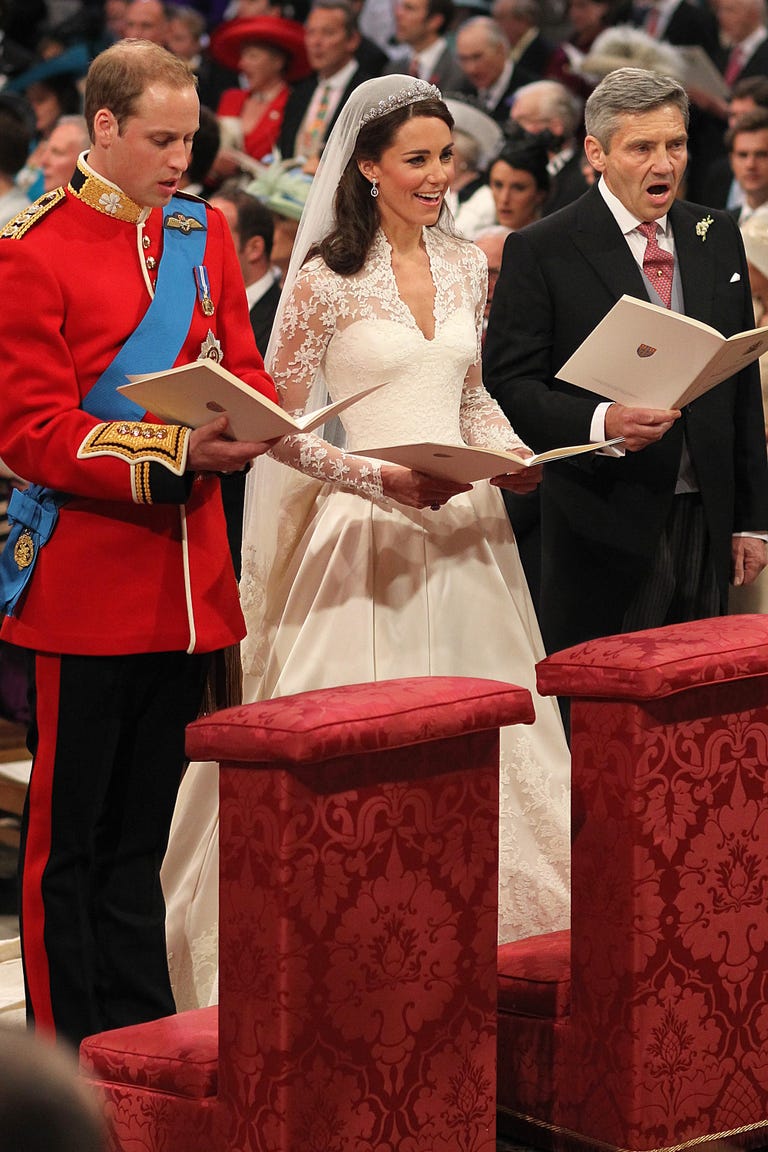 Prince William, his bride, and her father sing during the ceremony.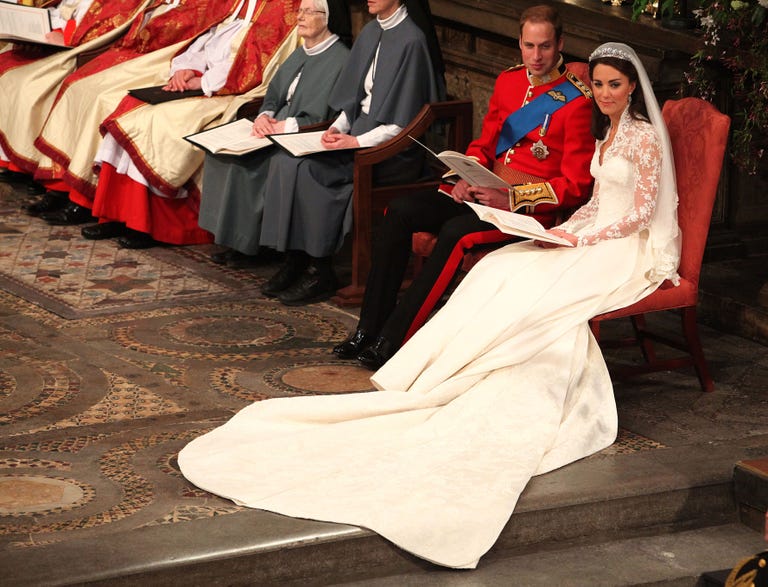 Prince William and Catherine Middleton during their wedding ceremony.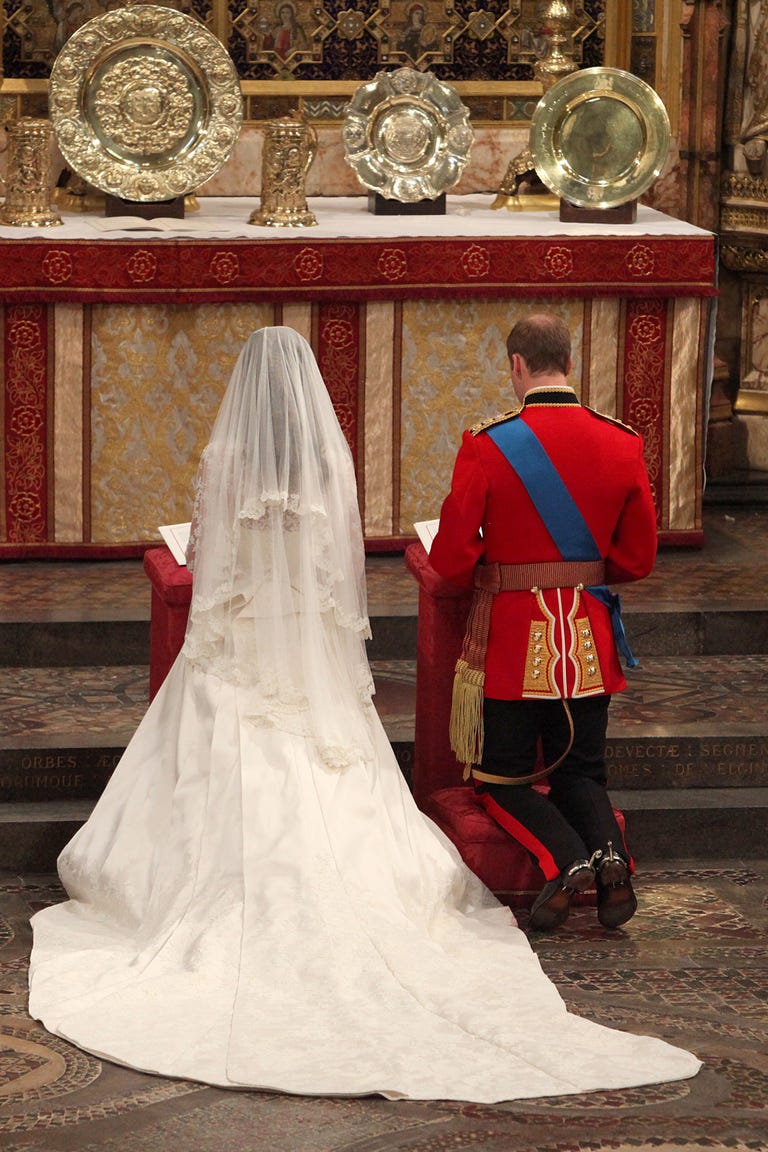 The Prince and his bride kneel at the altar of the Abbey.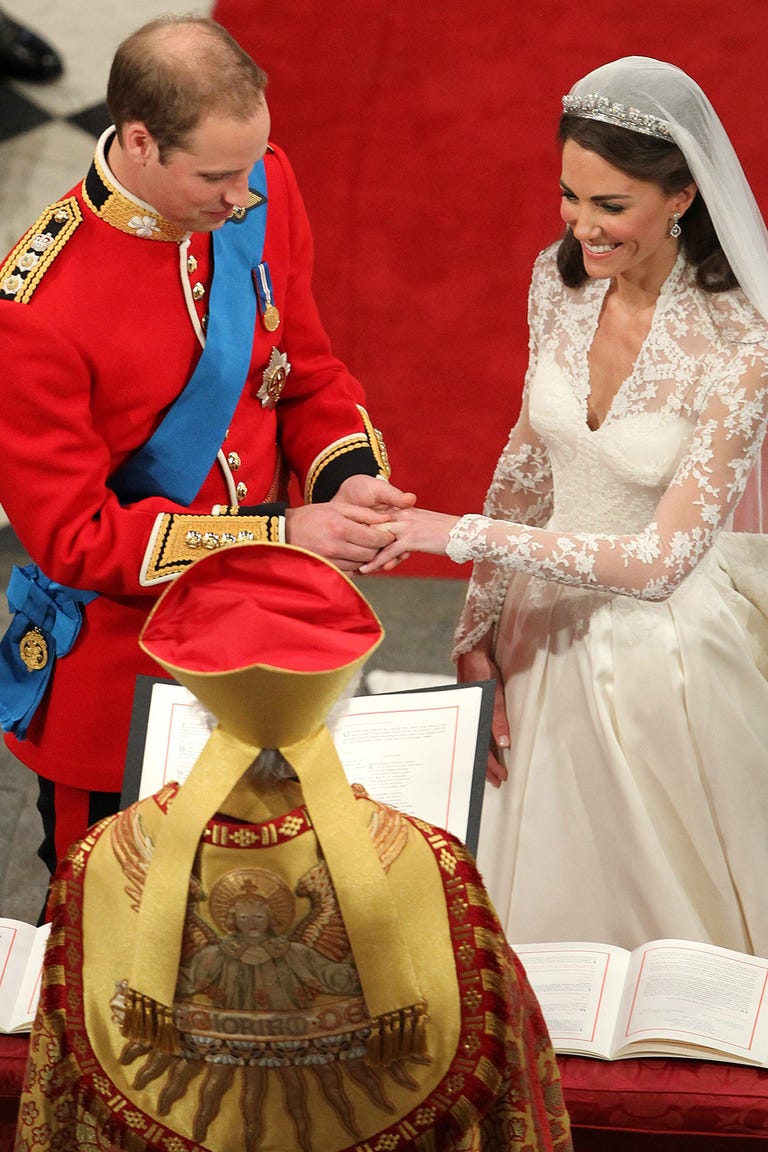 Kate's ring was made from Welsh gold and had been given to William by Queen Elizabeth II. (In accordance with tradition, Prince William did not have a ring.)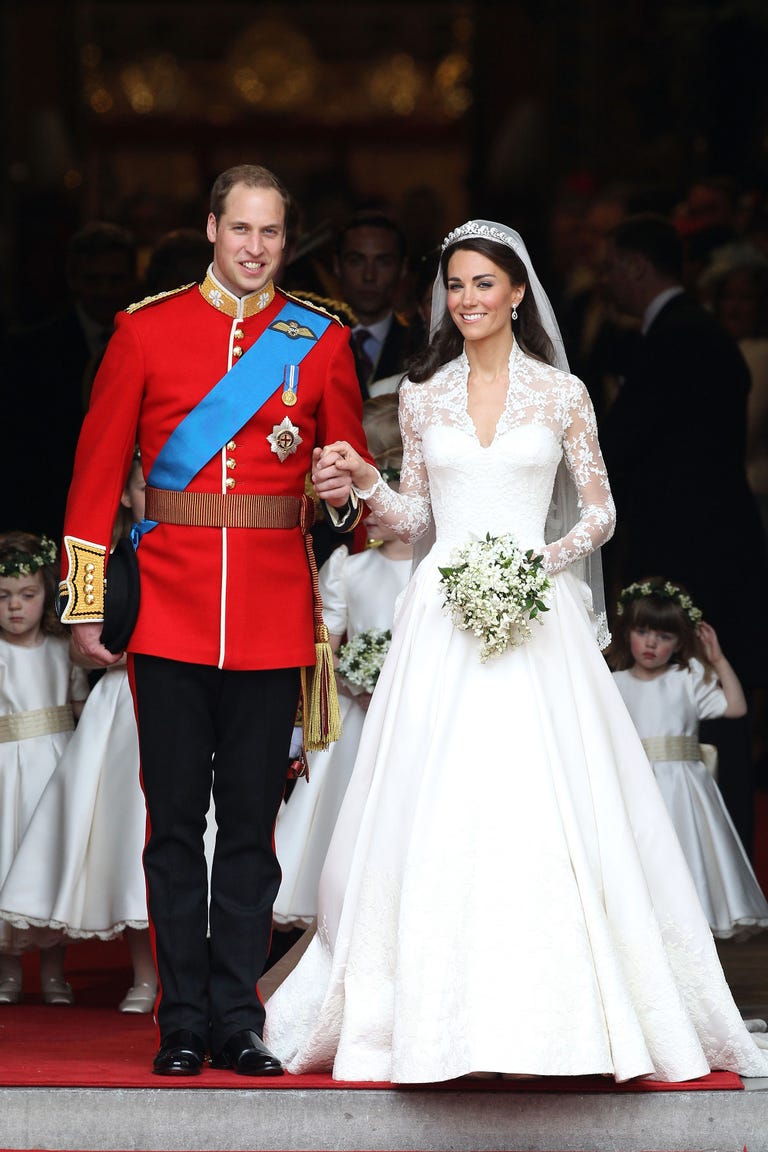 TRH Prince William, Duke of Cambridge and Catherine, Duchess of Cambridge, leave the Abbey as husband and wife.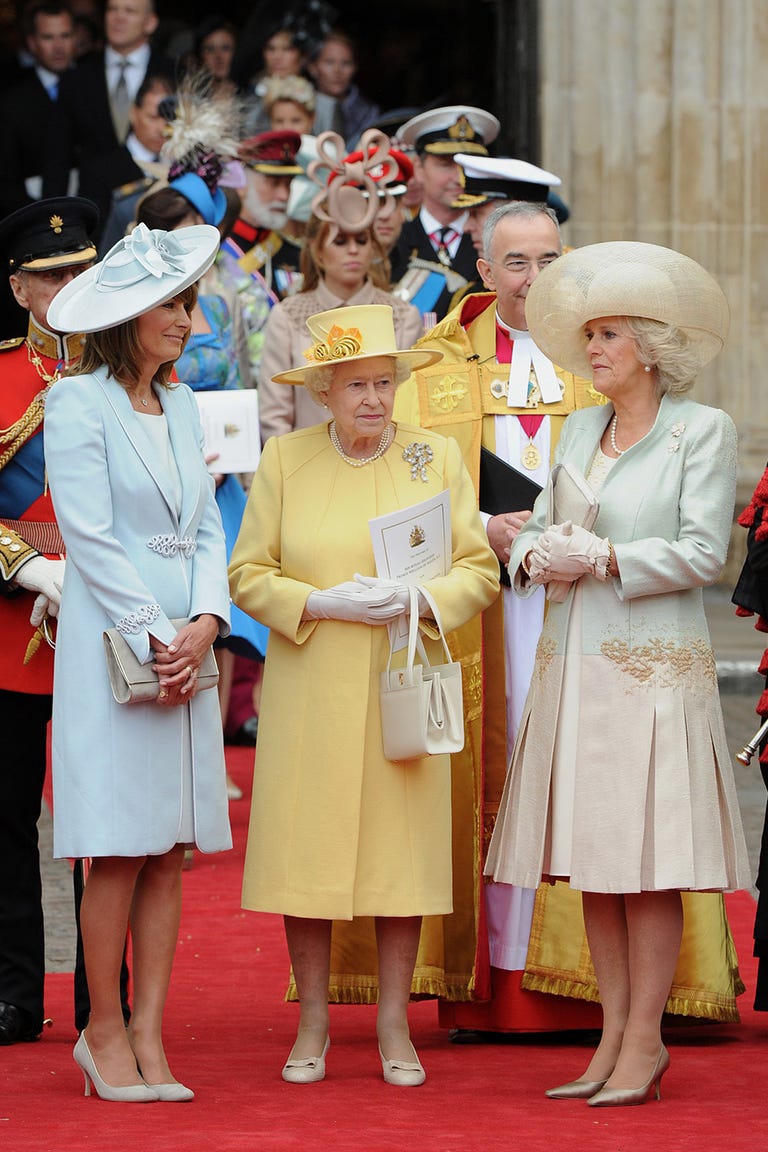 Carole Middleton, Queen Elizabeth II, and Camilla, Duchess of Cornwall, convene after the ceremony.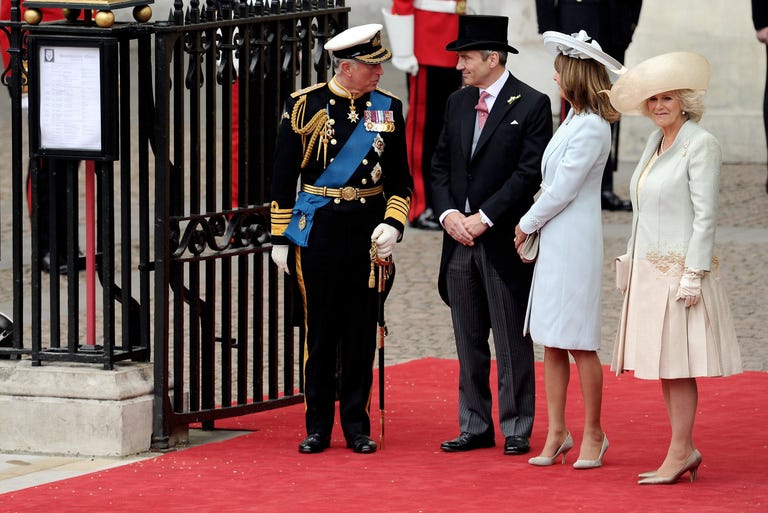 HRH Prince Charles, Prince of Wales talks to the bride's father, Michael Middleton.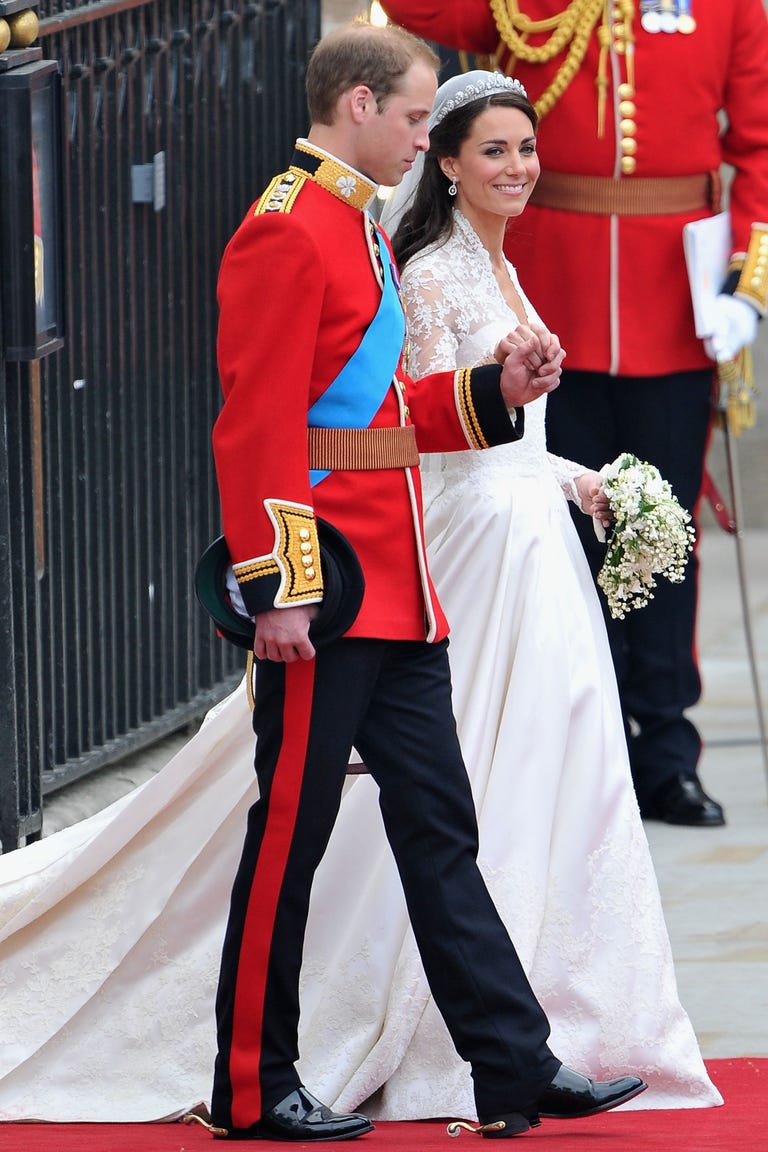 The happy couple make their way out of The Abbey.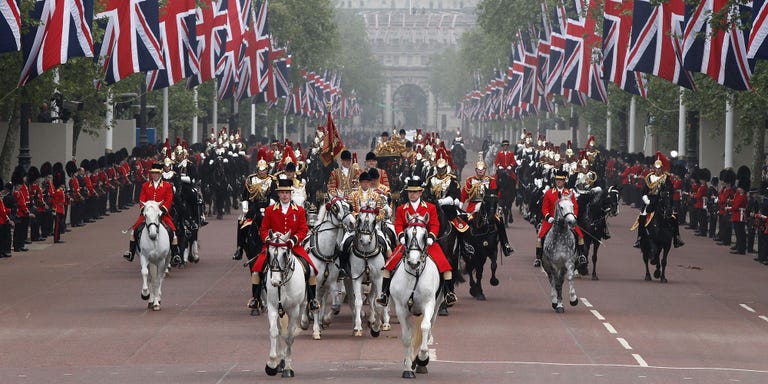 The procession along the mall towards Buckingham Palace begins.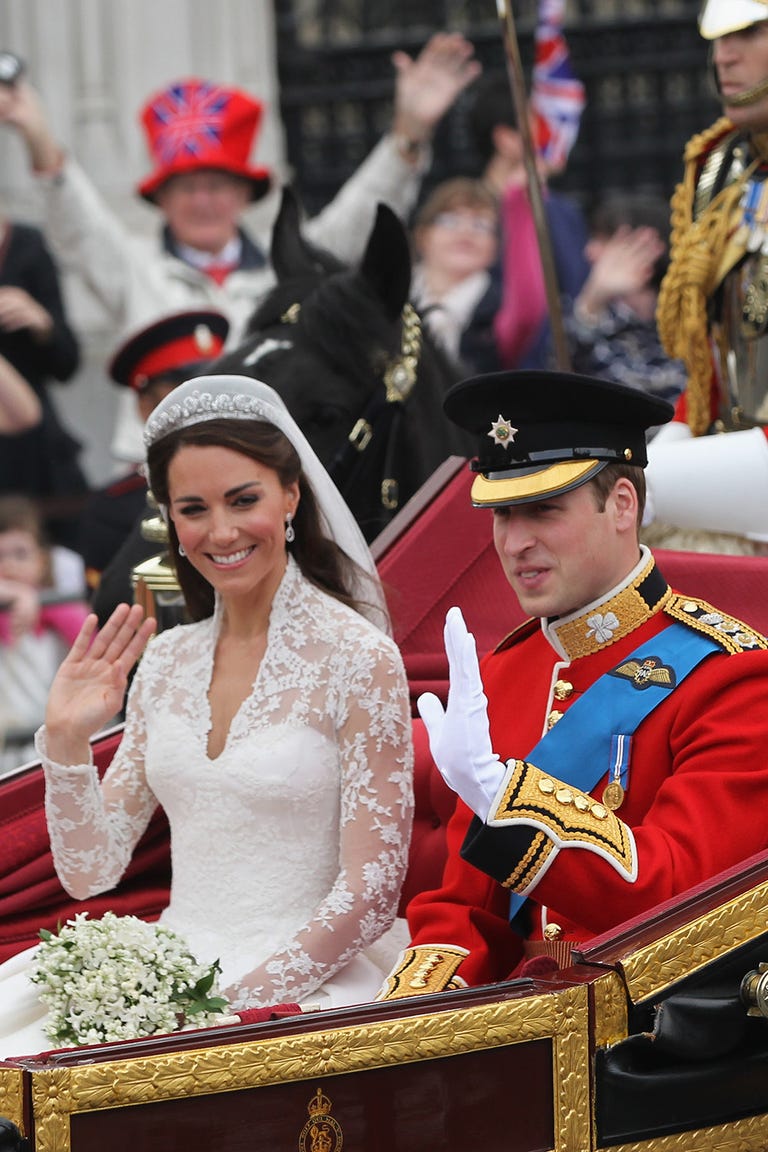 The newlyweds make their way to Buckingham Palace via an open carriage.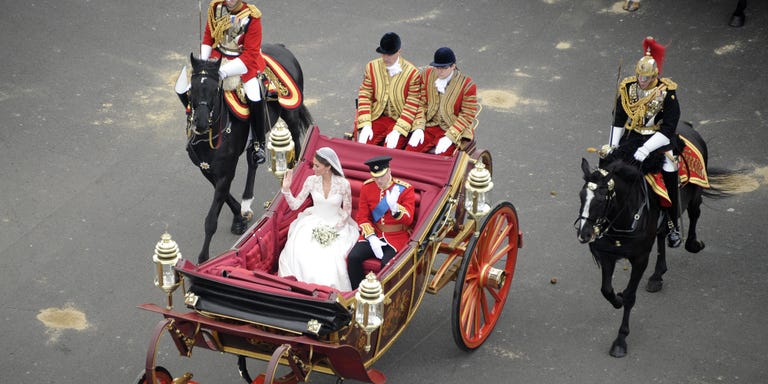 An aerial view of the 1902 Landau carriage carrying William and Kate.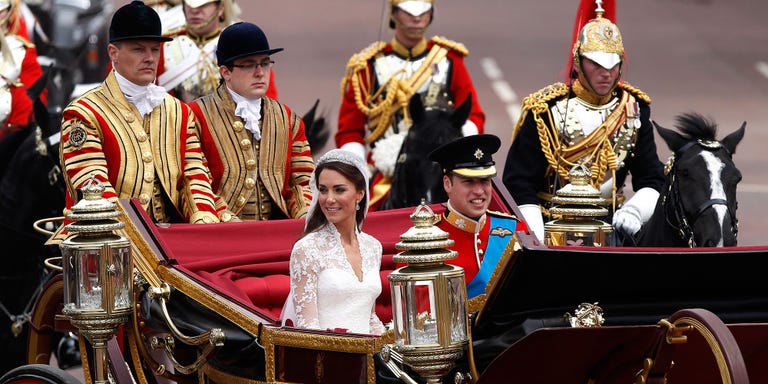 Prince William and the Duchess of Cambridge ride in a circa-1902 State Landau carriage on the processional route.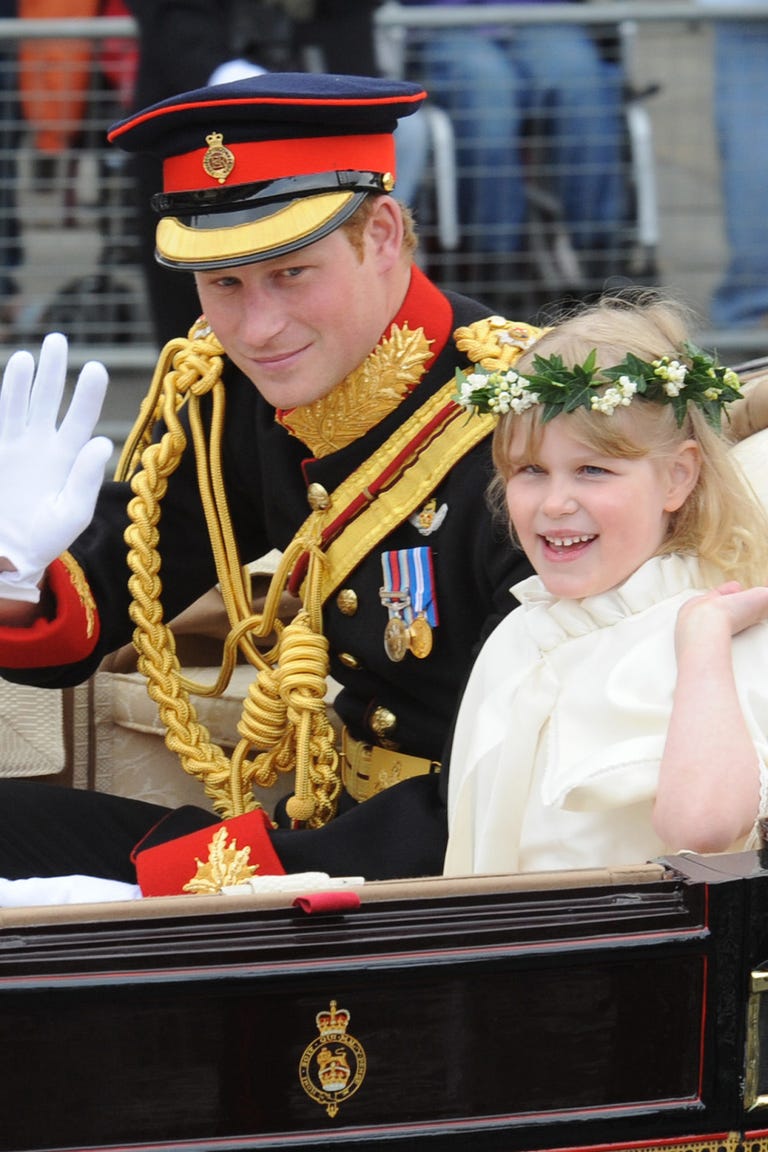 Prince Harry and Lady Louise Windsor greet the crowd from their carriage.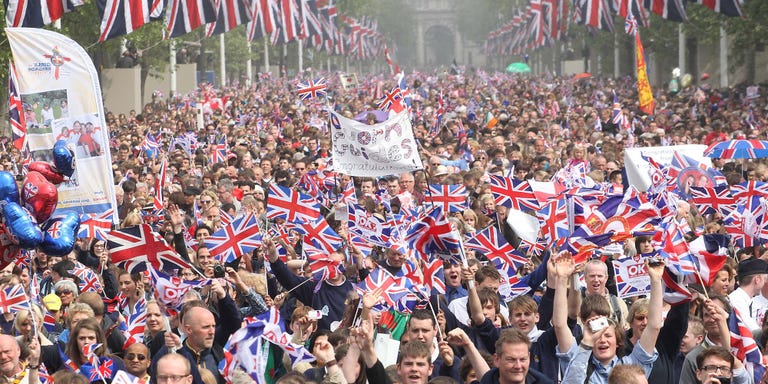 The streets of London were full of supporters waving mini Union Jack flags.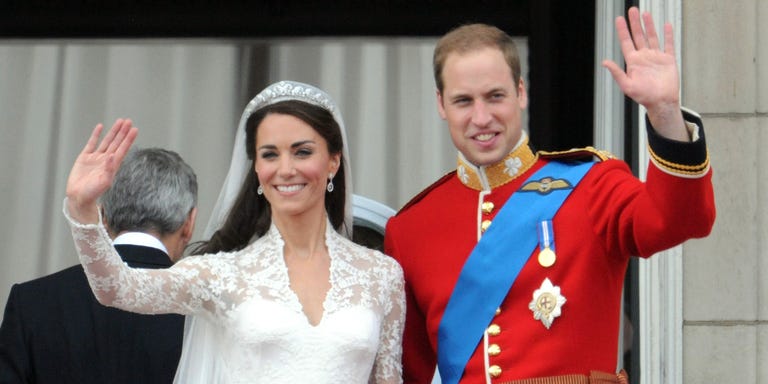 The newly-married couple waves to the thousands of loyal fans.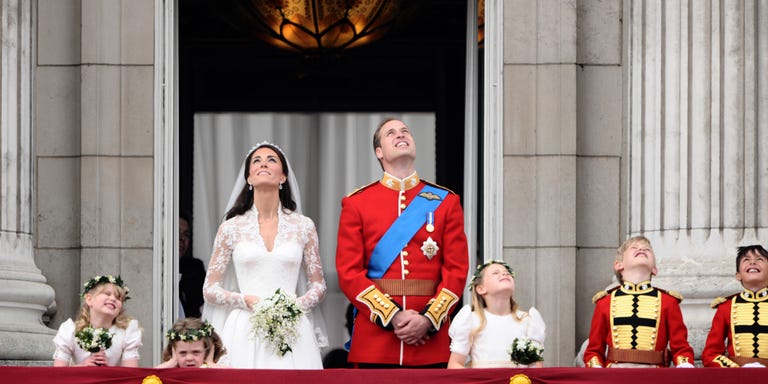 Kate and William gazed skyward as a Lancaster, a Spitfire, and a Hurricane from the RAF flew past to salute the couple.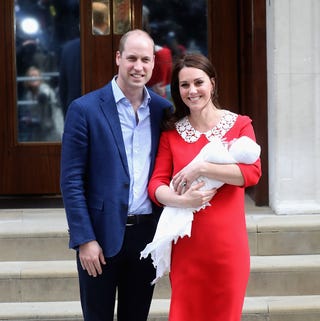 Source: Read Full Article