Read About The Female Painter Who Successfully Prosecuted Her Rapist In The 1600s
It's no secret that badass women have long been kept out of the history books. But it's also true that it's more important now than ever to bring the stories of these women to the forefront, which is why there has been a surge of books in recent years that are all dedicated to shining a light on the world's most influential, yet forgotten, women. Anita Sarkeesian and Ebony Adams, PhD, along with illustrator T.S. Abe, have teamed up for one of the latest, History vs. Women: The Defiant Lives That They Don't Want You To Know, out now. Bustle has an excerpt from the book below!
Sarkeesian, founder of Femininst Frequency, and Adams have read about women through the ages and from across the globe and reclaimed the stories of 25 remarkable women who dared to change the world around them. From Mongolian princesses to Chinese pirates, Native American ballerinas to Egyptian scientists, Japanese novelists to British Prime Ministers, History vs Women focuses on the women who created the world as you know it. Featuring beautiful full-color illustrations of each woman and a bold graphic design, this standout nonfiction title is the perfect book for anyone who wants to read different take on history.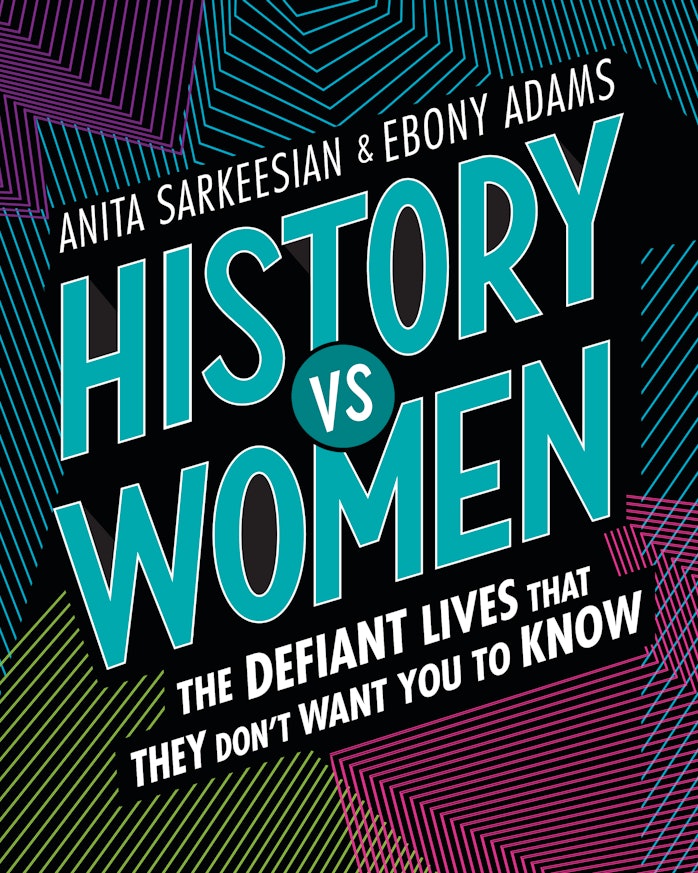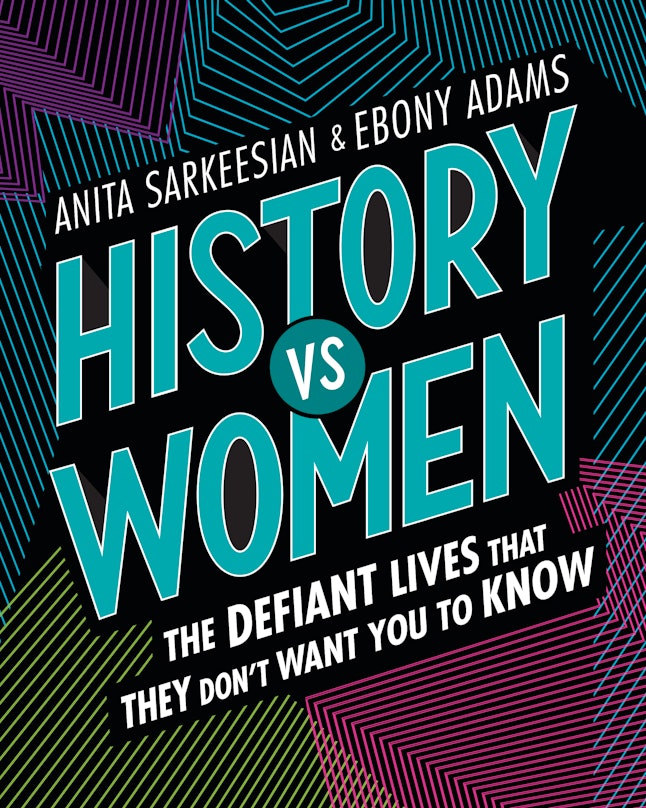 History vs. Women by Anita Sarkeesian & Ebony Adams, $13.51, Amazon or Indiebound
Check out the stories of two of the women — Artemesia Gentileschi and Bessie Stringfield — featured in History vs. Women below!
Artemisia Gentileschi, Painter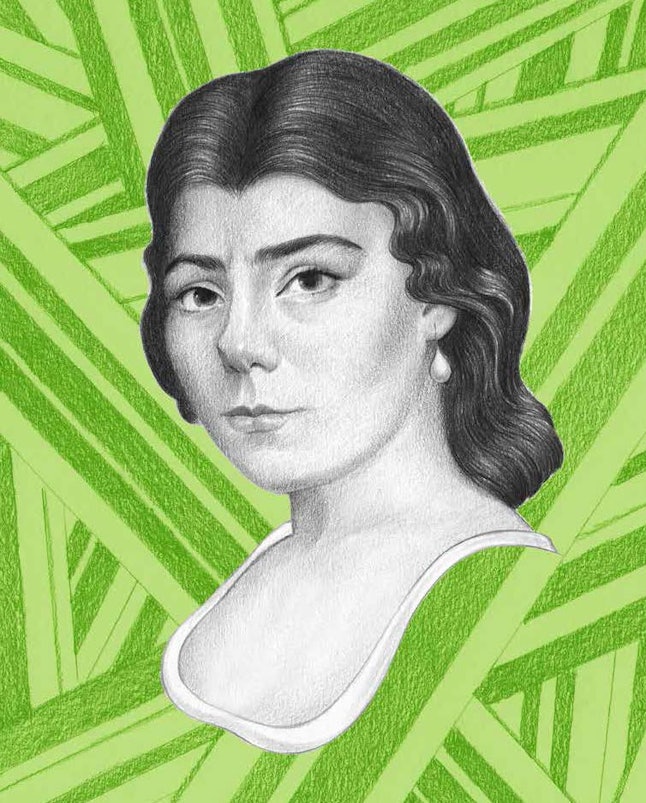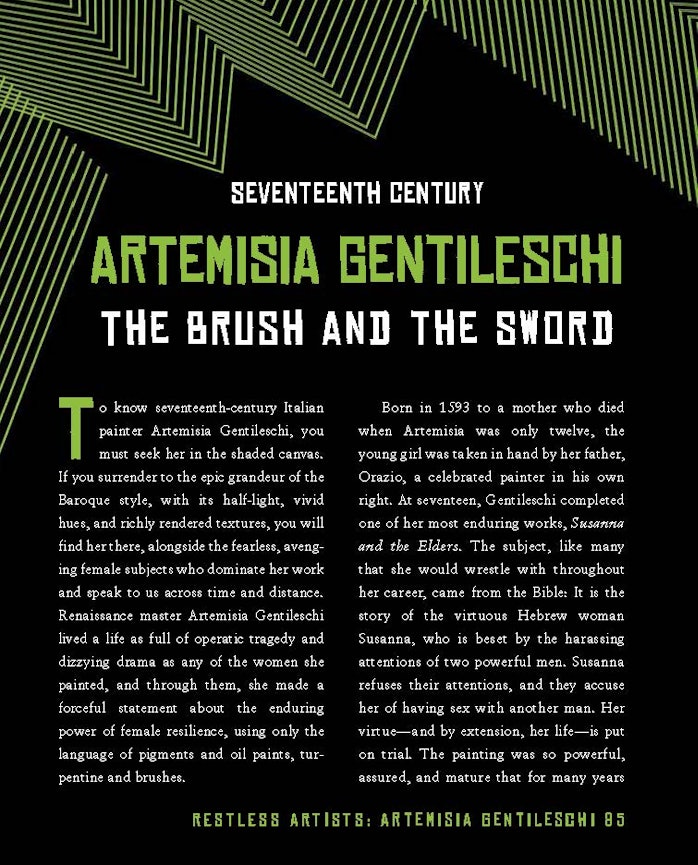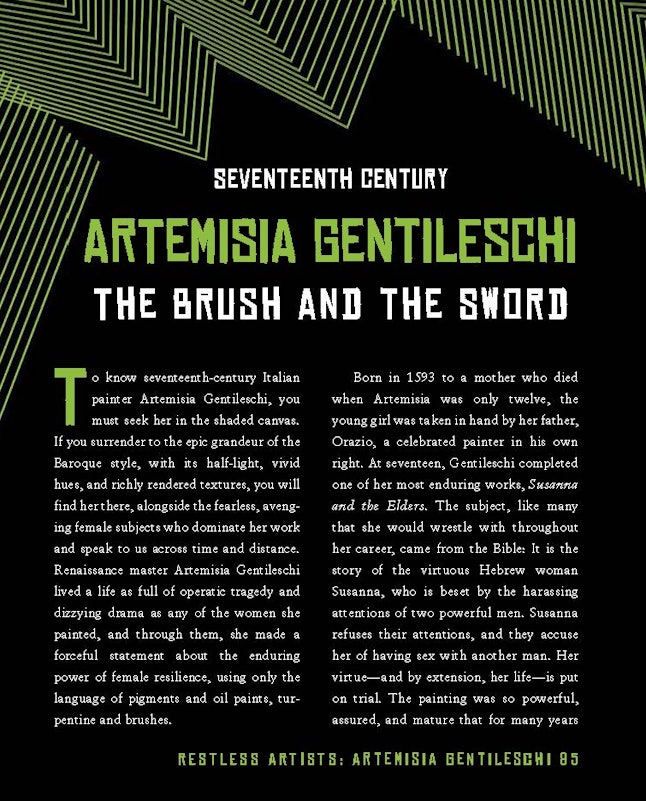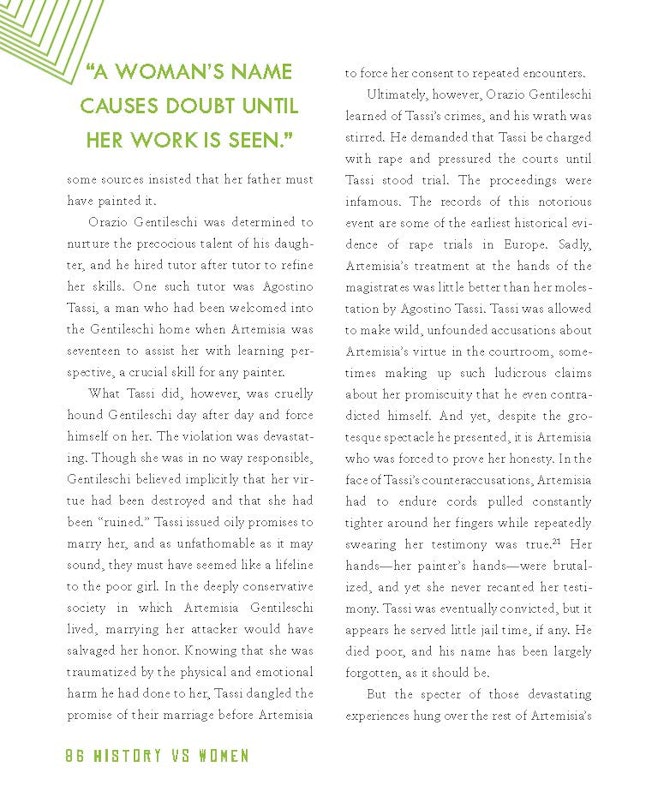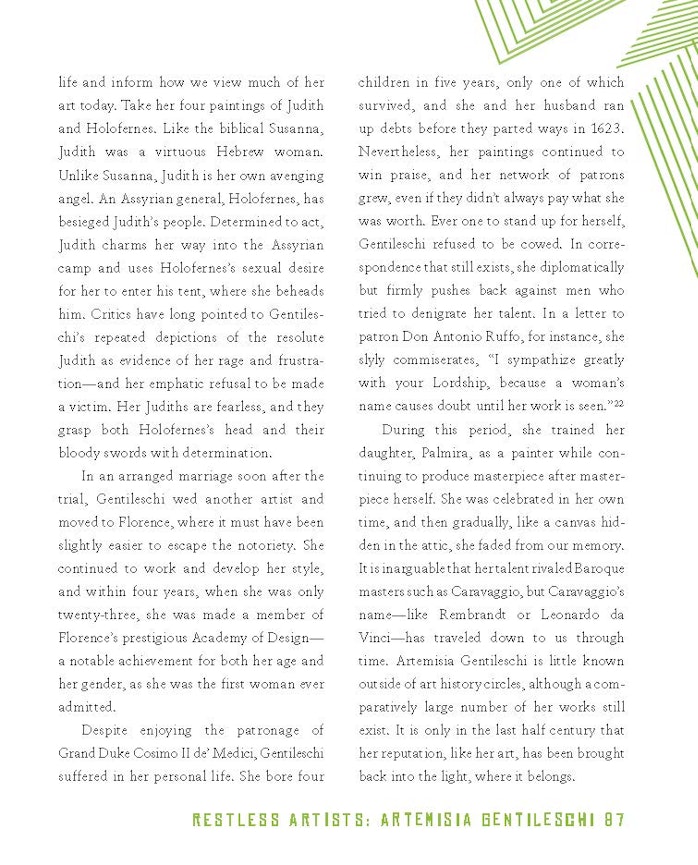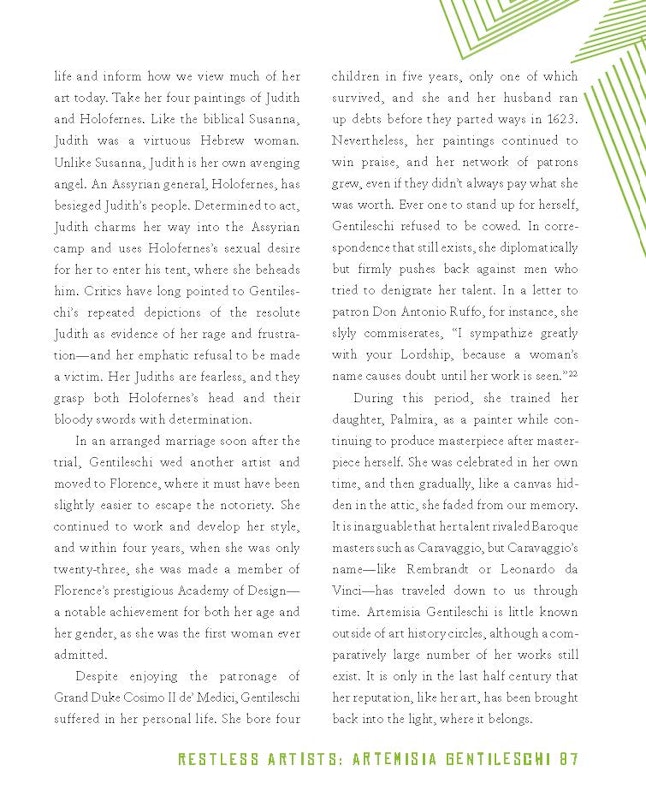 Bessie Stringfield, Motorcyclist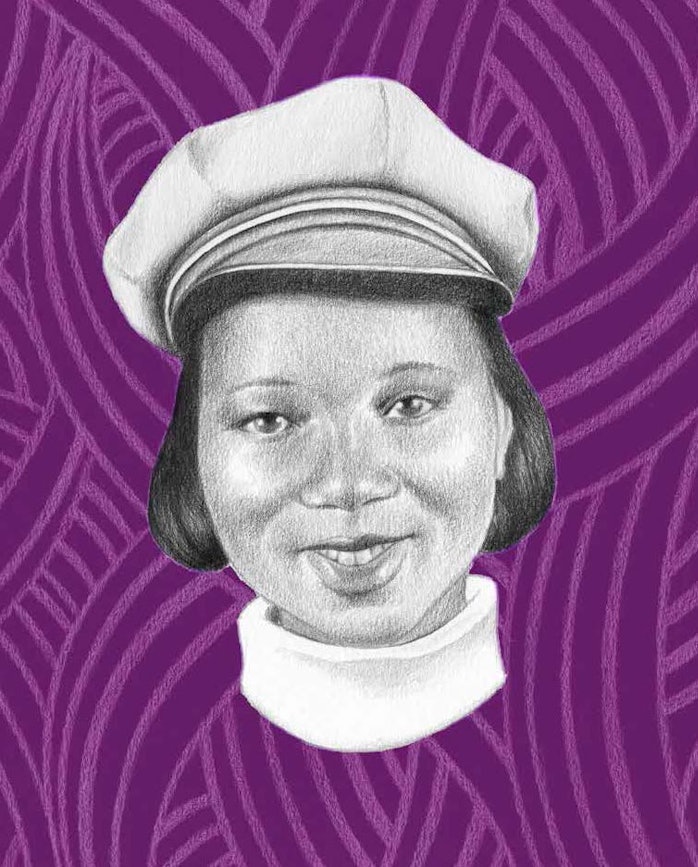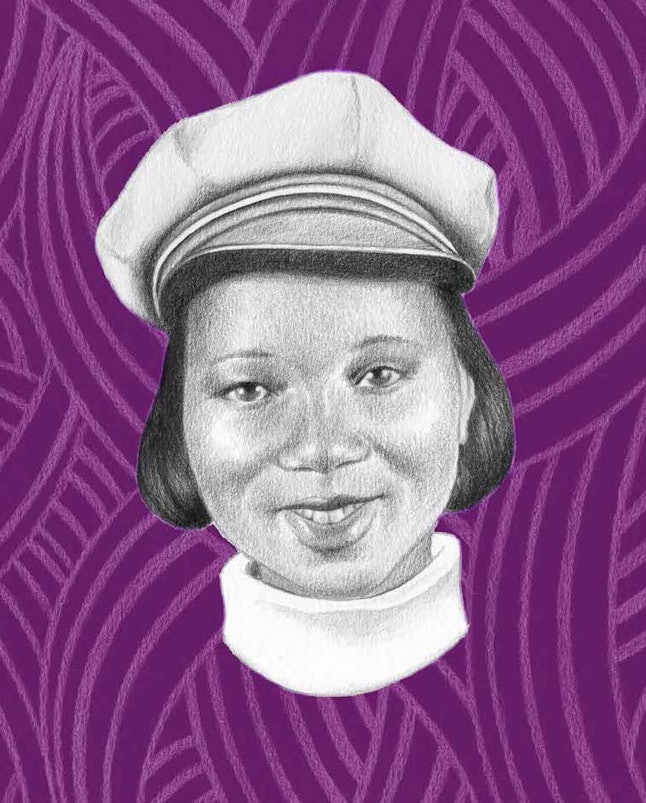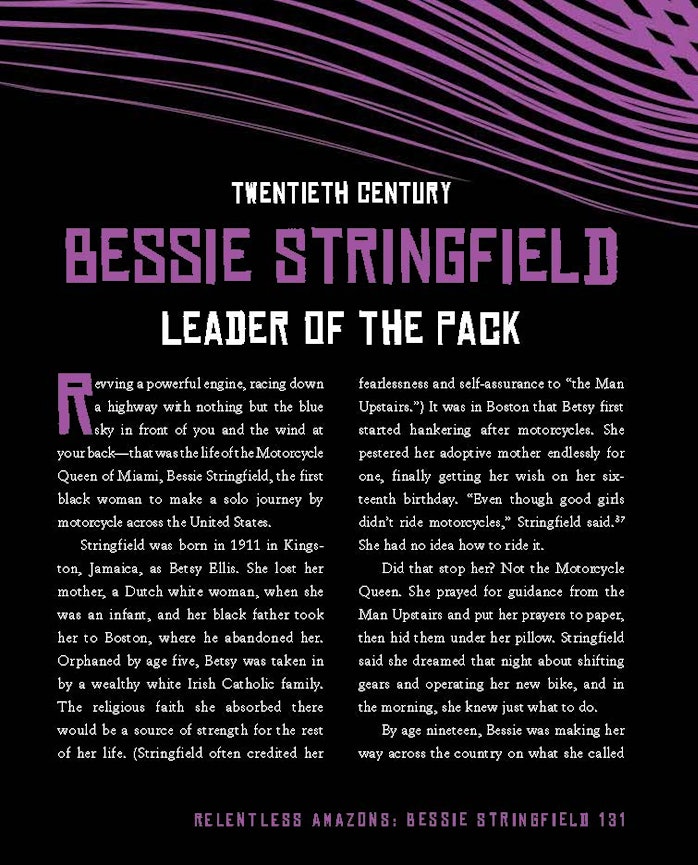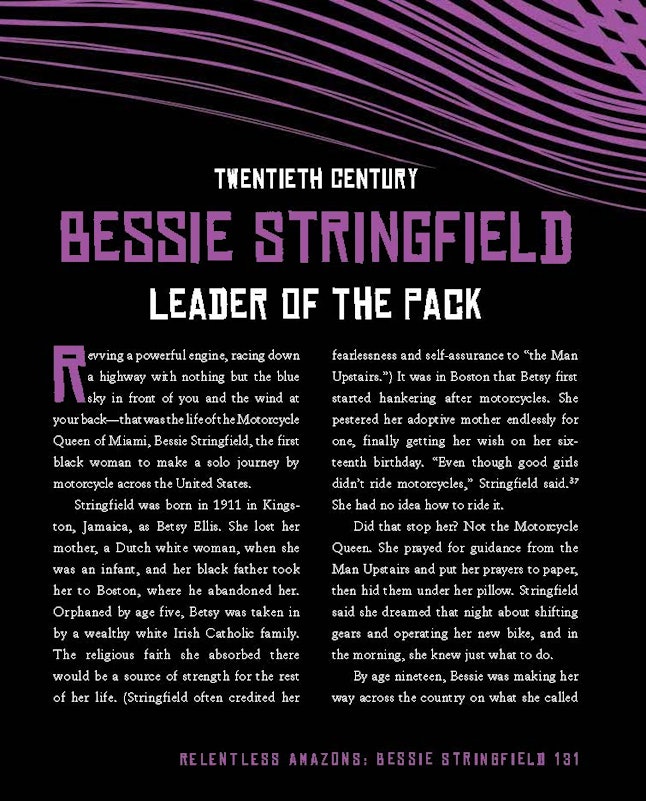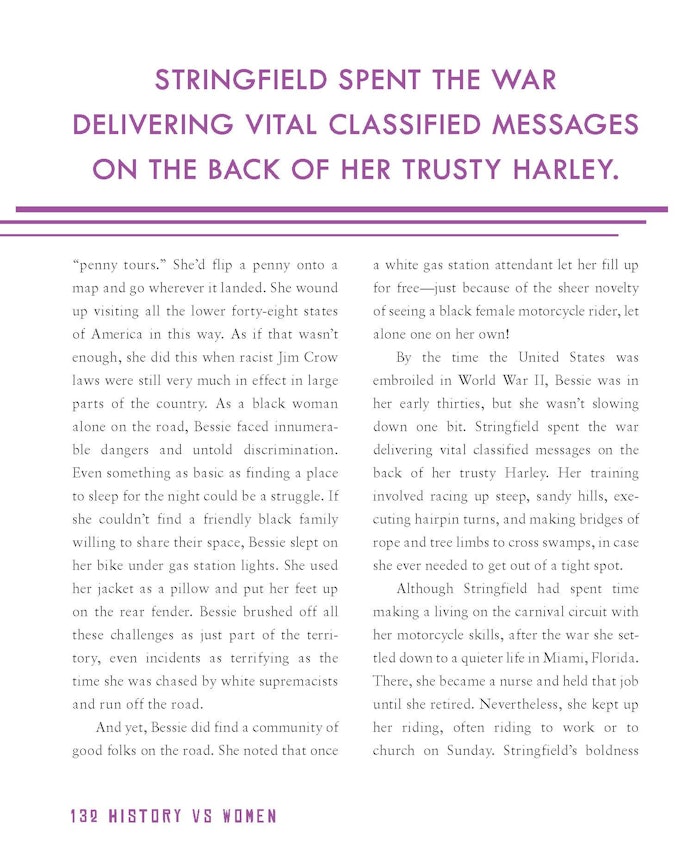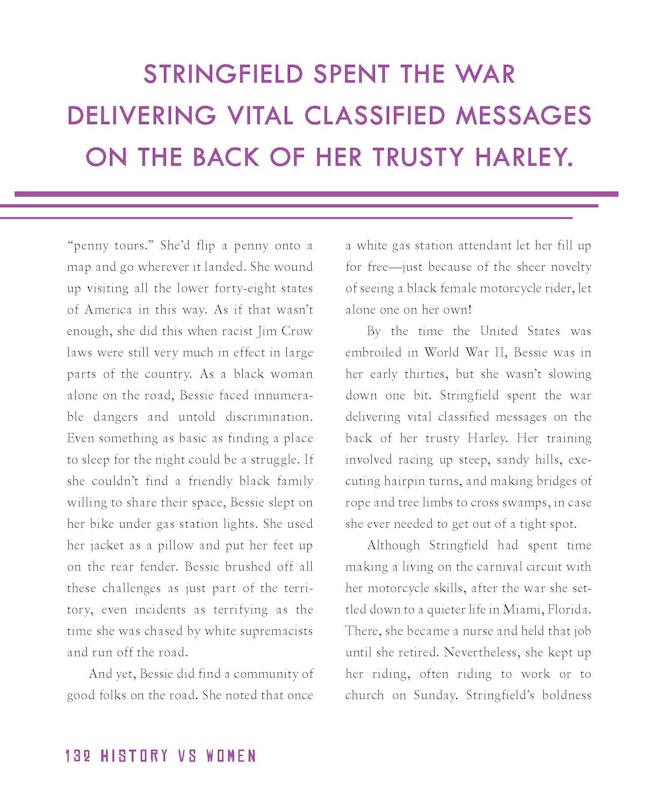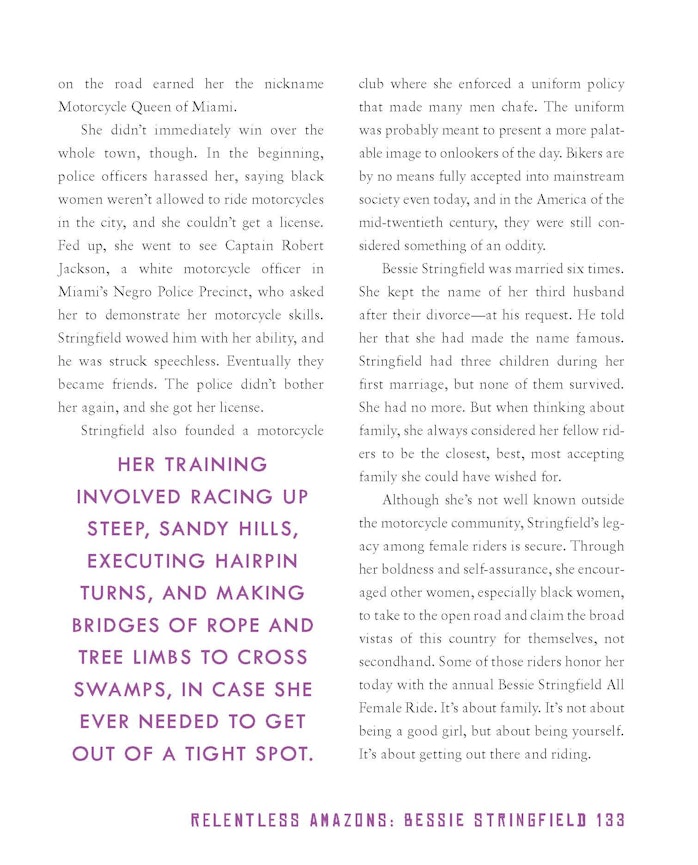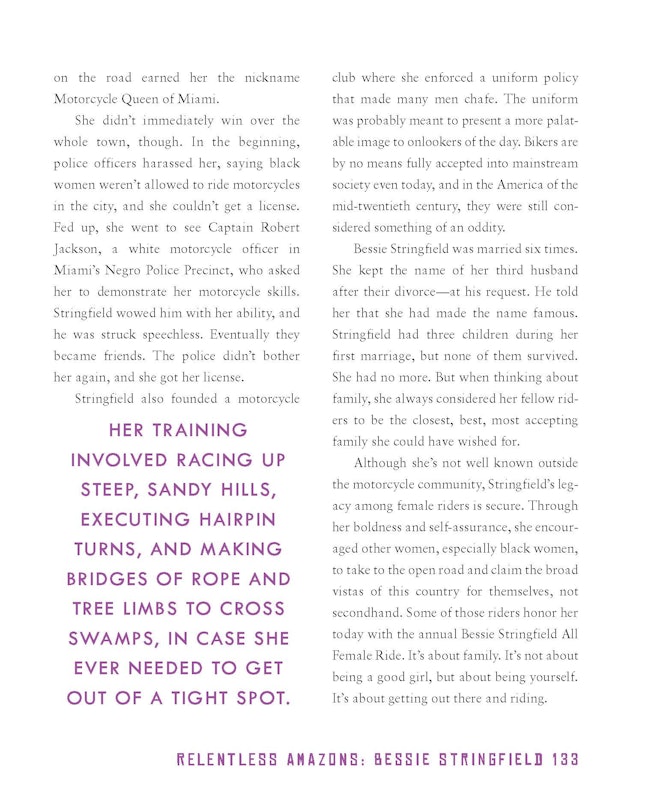 History Vs Women by Anita Sarkeesian and Ebony Adams, illustrations by T. S. Abe, Feiwel & Friends/Macmillan Children's Publishing Group 2018
Source: Read Full Article