When We Signed Up To Be In A Mass Wedding, Our Families Couldn't Understand Why
From the elegant floral arrangements, to the timeless white gowns, to the reception under absolutely massive bay windows looking out onto downtown Chicago, Cassaundra and Alishe White's April 2017 wedding looked like the end product of lots of traditional wedding planning. But while Cassaundra told Bustle their wedding day felt "like a fantasy," it didn't come together due to years of fevered late-night Pinteresting, or a single-minded quest to find the world's most perfect wedding cake topper. Instead, they entered a competition to be part of a mass gay wedding — and somehow ended up here instead.
From the very beginning of their relationship, Cassaundra and Alishe haven't been a couple interested in playing it safe. When they first met on a dating app in late 2014, neither was looking for anything serious, but within a few months, "I had 'accidentally' said 'I love you' and then I tried to take it back," Cassaundra recalled. "That's how fast we were moving from the beginning." They moved in together in August 2015, and by September, they were engaged — Cassaundra proposed immediately following their first skydive (she'd originally wanted to do it mid-air, but the skydiving company nixed it).
"When it comes to planning events, we are very flexible and both kind of go with a lot of ambiguity," Cassaundra said. Which is why, although they had begun planning a fall 2017 wedding and had even gotten serious about renting out a boathouse for the ceremony, Alishe was intrigued when a co-worker told her about an unusual wedding contest brewing at the Chicago Athletic Association Hotel.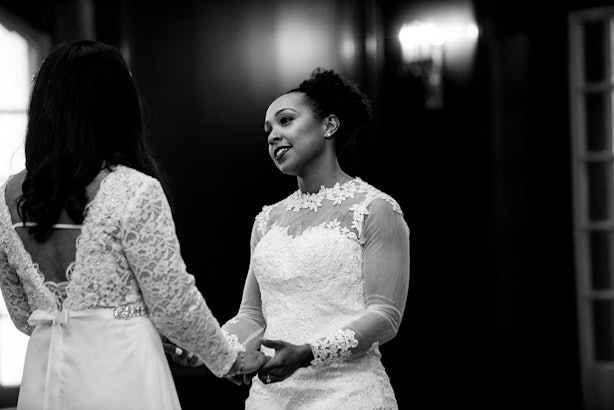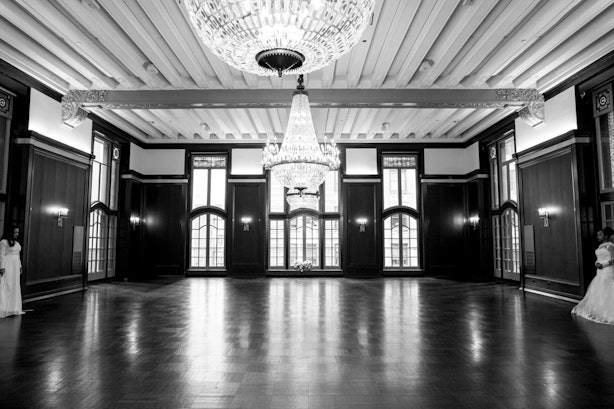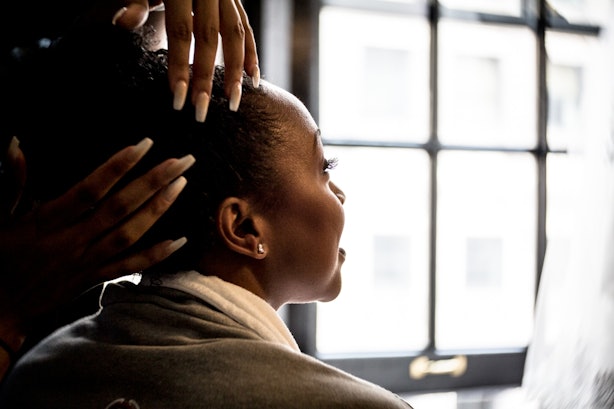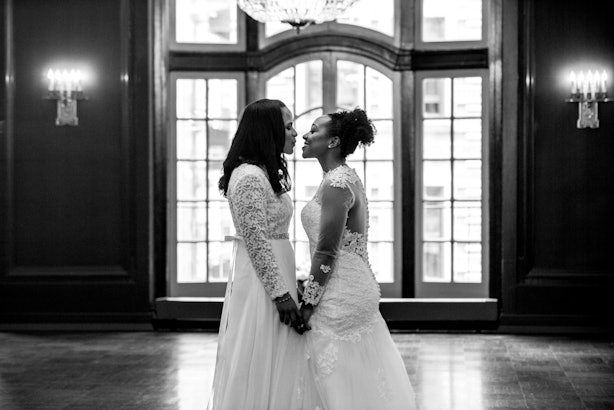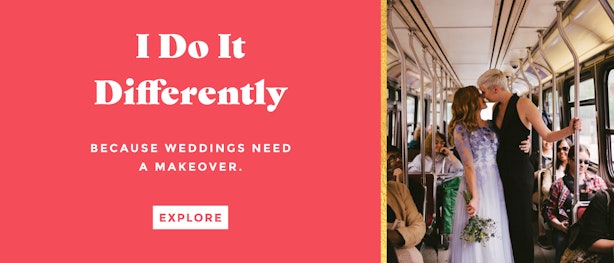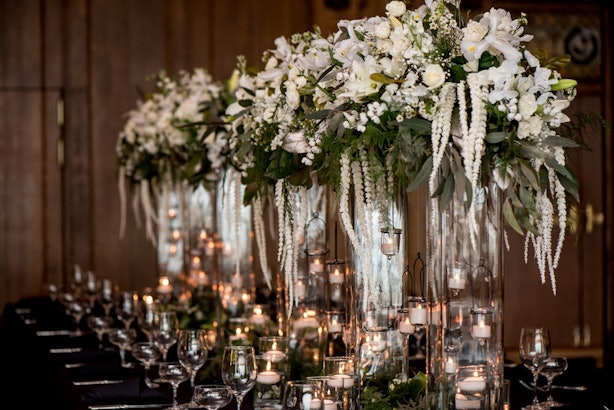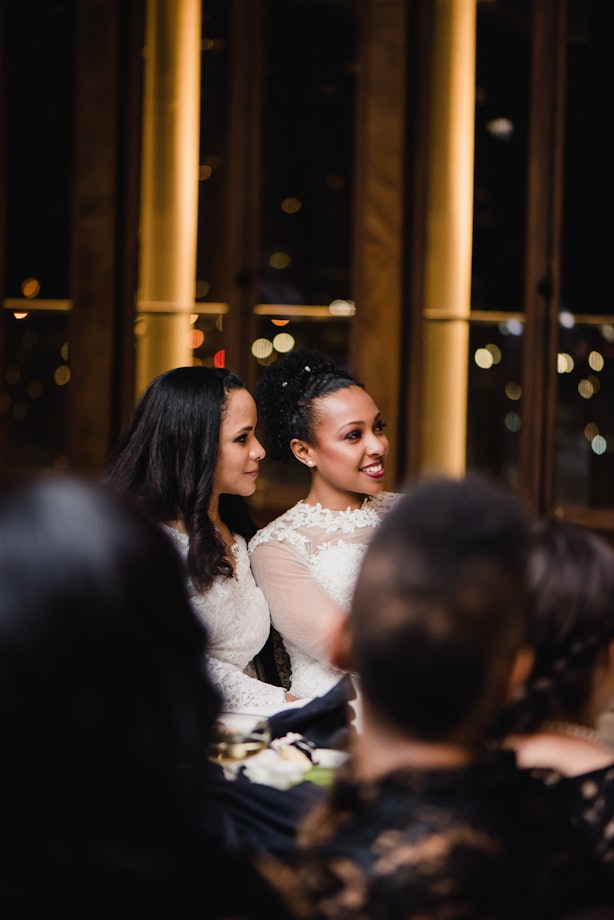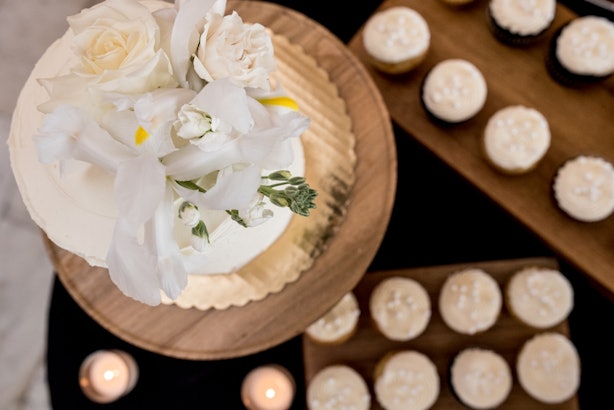 In the end, the wedding was about more than an unusual opportunity to have a wedding in an unexpected space. "I think it expressed as a couple how we move together," said Alishe. "As a couple, we are very strong — we're very strong-minded, we're very strong-willed, and when we want to do something, we do it. I think it also showed that we have good judgment, that love outweighs everything, and we have a sense of clarity and faith in each other and in our process that kind of made people believe in us."
After all the confusion and not knowing, Cassaundra and Alishe ended up with more than just the memory of a dream wedding — they ended up with a greater understanding of who they are as a couple. And so did their families. "When it's real, it's real," said Alishe. "And I think, so often, people say it, but you don't see it. And with this experience, I think that people saw it. And I'm so grateful that people saw it [in our wedding], because it made it clear: 'Yes, I know what I'm doing. Yes, we chose the right person for each other.' So the wedding kind of made it real for everyone."
Source: Read Full Article