So, Apparently Jordyn Woods and Tristan Thompson's Fling Started at a Drake Show?
In case you haven't heard the truly WTF and shook-inducing news, Tristan Thompson and Khloé Kardashian have broken up…because he cheated on her with Kylie Jenner's best friend Jordyn Woods.
Initial reports claimed the pair were spotted "all over each other" at a house party—but apparently it's more complicated. And involves Drake. E! reports that Tristan and Jordyn went with a "group with mutual friends" to see Drake and his ~crew~ and a source claims they "were definitely hanging close to one another and were being very flirty."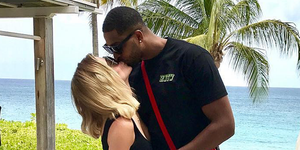 The "insider" says that "Tristan had his arms around her at one point," and that "Jordyn stood by him the entire time they were out and he was laughing and smiling at her."
Apparently, Jordyn then "stayed at Tristan's house partying with him and his friends until the early hours of the morning, and they were very touchy. They sat together on the couch and were talking and cuddling for hours. They had chemistry the entire night and everyone could see it… You could tell they were into each other."
Say it with me: YIIIIIIIKES.
BTW, at this time Drake has not commented on the drama.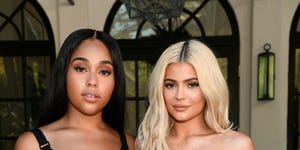 Source: Read Full Article