These Sweet Red Carpet Photos Of Ashley I. & Jared Will Make 'Bachelor' Fans Seriously Swoon
For Ashley Iaconetti and Jared Haibon, romance has been a long time coming. So, now that the Bachelor in Paradise alums are finally officially together, it seems only fitting that they flaunt their coupledom for the world to see. Wouldn't you? Judging by these photos of Ashley I. and Jared kissing on the red carpet Tuesday night, it looks like the couple is still enjoying the glorious, ultra-affectionate "honeymoon phase" that tends to characterize the early stages of most relationships. (The good ones, anyway.) And they're certainly not afraid to show it.
When Ashley I. and Jared stepped out onto the red carpet ahead of Jurassic World: Fallen Kingdom's premiere, the couple made themselves pretty clear: The road to romance might've been a little bit rocky, but there's no trouble in paradise now.
Need some convincing? Look no further than Tuesday night's delightfully affectionate snapshots of Ashley I. and Jared smooching, smiling, and otherwise looking super smitten during their joint red carpet appearance. That probably has something to do with the love-struck giddiness Jared expressed more explicitly to Life & Style during an interview Wednesday morning. "We both think we've found 'the one,'" Jared told the magazine. "We love each other. We're in love. We've made it."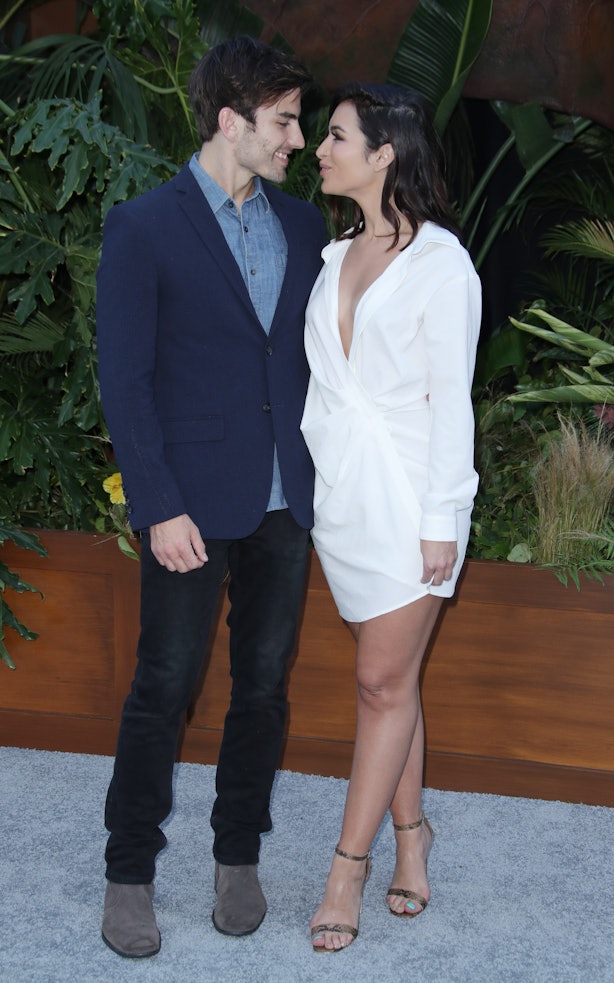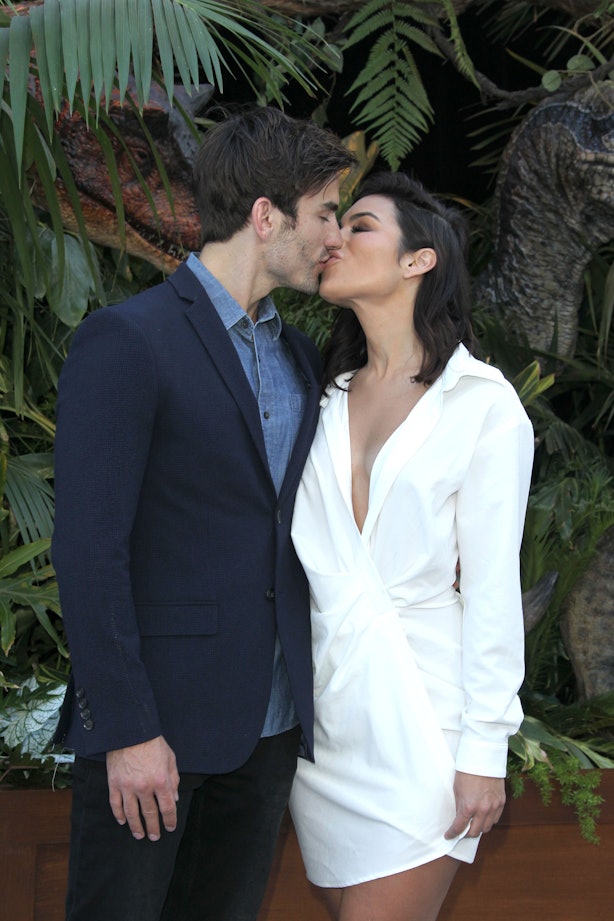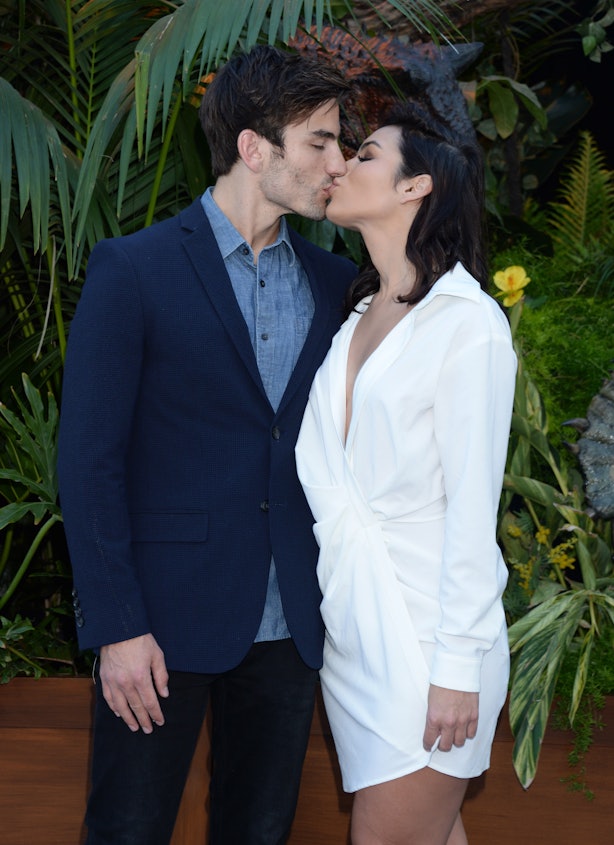 Public outings aside, it seems like Ashley I. and Jared are all about PDA in their personal lives, too. Those who've seen either BiP alum's respective Instagram accounts are probably duly aware of this, since the couple's penchant for snuggling, giggling, and staring giddily into each other's eyes has been cropping up on the social media platform a lot lately.
Most recently, Ashley I. gave fans a glimpse into what "date night" looks like for her and her new beau. And apparently, it looks a lot like cuddling up on the couch with some reality TV.
Still, those who follow either Ashley I. or Jared on Instagram know their sleepy couch-laden snapshot hardly seems to cover half the scope of their adorably affectionate activity on social media. As far as their relationship is concerned, that's probably a really good sign.
Because while some folks might roll their eyes at Ashley I. and Jared's conceivable affinity for PDA, it might be worth considering the possibility that they're simply over the moon about this newfound romance and are proud to share it with the world. That, in and of itself, sounds like a pretty beautiful thing.
Source: Read Full Article