Take a Breath — This Is Us Answers Our Burning Question About Beth and Randall's Marriage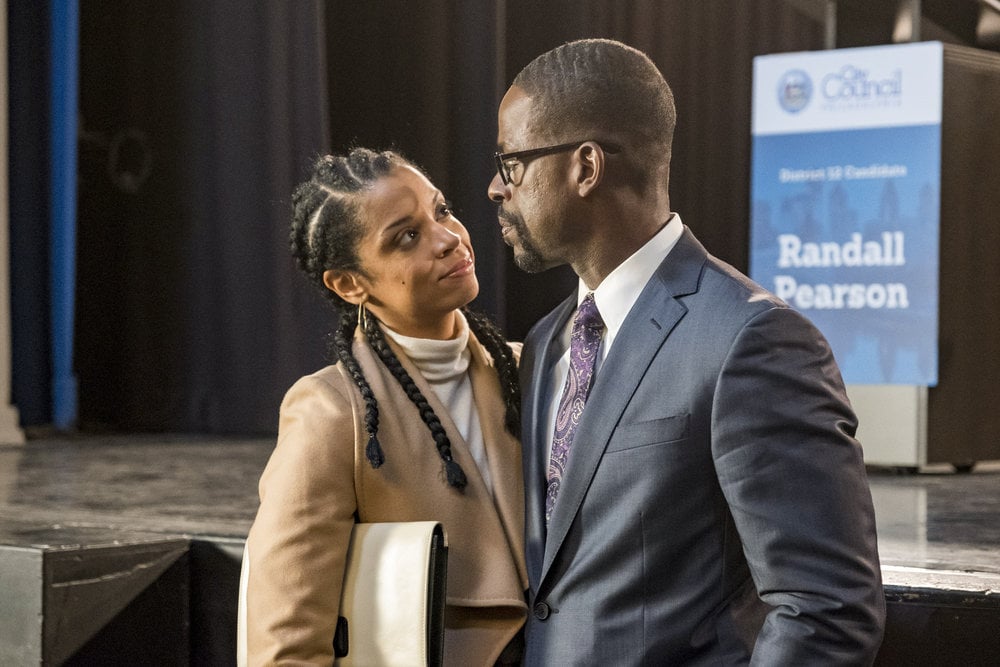 Warning: this post contains spoilers about This Is Us.
This Is Us has really played with our emotions during season three. While the series has raised so many questions about the Pearson family throughout the past few episodes, one of the biggest is whether Randall and Beth are divorced in the future.
We began to witness a rift in their marriage before the season three midseason finale, when Beth asks Randall to drop out of the council race and he refuses, causing a rocky road in their marriage throughout the seven weeks leading up to the election. After Randall wins the election and Beth decides to become a dance teacher, tensions between the couple escalate even further as they try to find a balance between their work and family.
Thankfully, there is some resolution during the season three finale. In present day, Randall and Beth are desperately trying to find a way to make their marriage work after having a blowout fight about not supporting each other in their personal endeavors. While Randall toys with the idea of resigning from office, Beth has another option in mind: they move to Philadelphia, PA.
Source: Read Full Article