Taylor Swift Didn't Want to Sexualize Herself at the Beginning of Her Career Because 'It Makes People Picture You Naked'
It's no secret that sex sells in the entertainment industry. However, while sexualization has worked for some artists, Taylor Swift has been able to build a huge successful career without doing much of it. In fact, when she was first getting noticed as an artist, she explained her decision to not use sex to sell her music.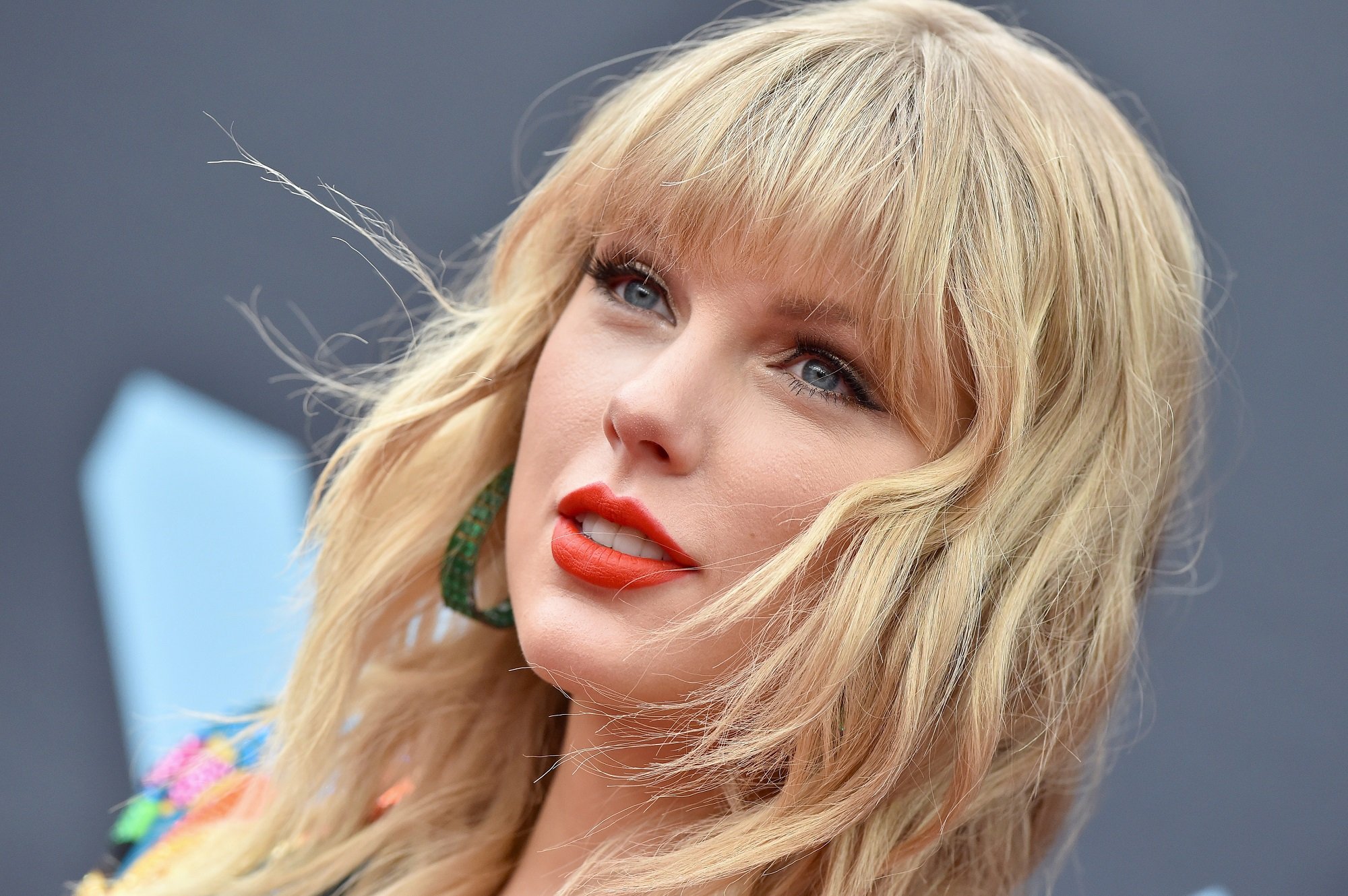 Taylor Swift made music for teenagers at the beginning of her career
Swift rose to fame in the mid-2000s as a country artist who wrote songs about her teenage life. With her guitar, she penned songs about subjects other teens could relate to, such as school, crushes, and friends.
It didn't take long before her singles began getting noticed by mainstream music listeners as well. By the late 2000s, she was a staple on top 40 music radio with hits like "Love Story" and "You Belong With Me."
Taylor Swift shared that she refused to sexualize herself
A part of Swift's appeal was her largely uncontroversial image. Instead of using sex to sell her music, she marketed herself as a girl next door who could be a close friend of many of her teenage fans.
A 2009 Rolling Stone article about Swift wrote, "For all her high-minded business acumen, as an artist Swift is primarily interested in the emotional life of 15-year-olds: the time of dances and dates with guys you don't like, humiliating crying jags about guys who don't like you, and those few transcendent experiences when a girl's and a boy's feelings finally line up. You can't go anywhere without your best friend. You still tell your mom everything. Real sexuality hasn't kicked in yet."
Swift also confirmed that she preferred to not comment on her sexuality.
"I feel like whatever you say about whether you do or don't, it makes people picture you naked," she said. "And as much as possible, I'm going to avoid that. It's self-preservation, really."
Swift continued to keep this tone in 2014, when she told The Guardian, "Every artist has their set of priorities. Being looked at as sexy? Not really on my radar. But nice? I really hope that that is the impression."
Taylor Swift's naked lookalike was featured in a Kanye West music video
However, as a popular celebrity, Swift can't always control how people use her image. In 2016, for example, Kanye West decided to feature a naked lookalike of her in his music video for the song "Famous." The track also featured the lyrics "I feel like me and Taylor might still have sex…Why? I made that bitch famous."
Swift has claimed that she never gave West permission to use her name in that context, but she has not commented on her likeness being featured in his video. However, as Glamour reported, she did like a tweet in which a fan called the video "revenge porn" and denounced West's depictions of various celebrities. As such, it seems very likely that Swift does not approve of West's use of her image either.
Source: Read Full Article