'The Batman' Is Longer Than Previous Batman Movies and Fans are Pumped
The Batman fans hope Matt Reeves' movie redeems the Caped Crusader's on-screen legacy after Batman V Superman: Dawn of Justice and Justice League. And after discovering how long the film is, many expect it will.
How long is 'The Batman'?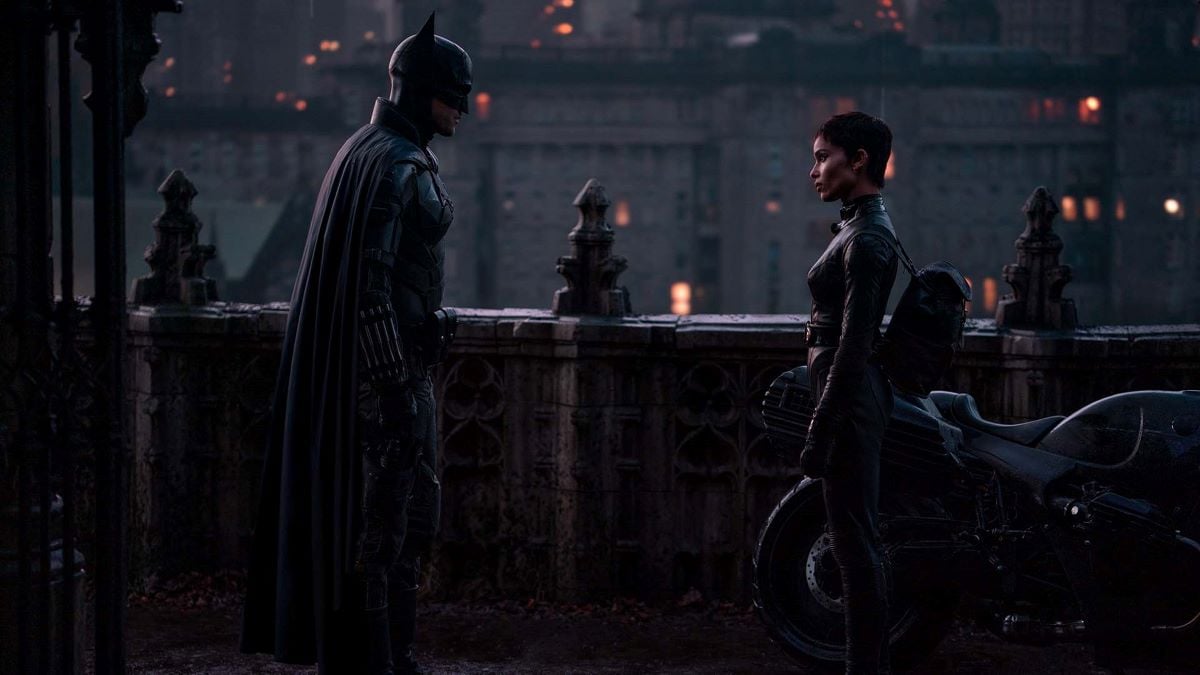 A movie can fail or succeed based on its run time. If it's not long enough to tell a complete story, a film may feel incomplete. And if the picture is too long, it can be exhausting and boring.
But with The Batman being an origin story, covering Bruce Wayne's (Robert Pattinson) first years fight crime, fans were hoping it would get enough time to explore the superhero's rise and emotional journey. And now it looks like it will.
The Hollywood Reporter confirmed that The Batman runtime is two hours and 55 minutes, including eight minutes of credits. This makes it longer than any previous Batman film, including The Dark Knight Rises, which was 10 minutes shorter.
But those worrying it might be too long can take solace in knowing The Batman isn't the longest superhero film. Zack Snyder's Justice League ran a whopping four hours and two minutes. And Avengers: Endgame passed the three-hour mark by two minutes.
Fans are thrilled to get a longer movie
The Batman is one of the most anticipated films of the year. And while some fans were worried the studio might cut corners as it did with 2017's Justice League, the new runtime announcement suggests otherwise.
Fans were thrilled to hear they're getting a longer movie. And many are more hyped to see it now than they were before.
"This [is] going to be [the] best Batman movie ever made!" one Reddit fan suggested. "Almost 3 hours is epic. We won as bat fans!"
"Guys, when the DC logo comes on screen at the beginning of the movie, I'm gonna cry!" another Redditor added. "I can't wait!"
Some shared their surprise with Warner Bros, and felt relieved the studio gave Reeves enough time to tell his story properly. "They really let Reeves go all out for this movie," one fan wrote on Reddit. "Props to them."
"A long runtime doesn't necessarily mean that the movie will be great, but this is for sure a sign for a complete creative freedom given to Matt," another Reddit user shared. "And I believe in Matt Reeves!"
Who is in 'The Batman' cast?
The Batman stars Robert Pattinson as Bruce Wayne/Batman and Zoe Kravitz as Selena Kyle/Catwoman. The rest of the star-studded cast includes Colin Farrell as The PEnguin, Paul Dano as The Riddler, Andy Serkis as Alfred Pennyworth, Jayme Lawson as Bella Real, Jeffrey Wright as James Gordon, and John Turturro as Carmine Falcone.
What is 'The Batman' release date?
Reeves has been working on the superhero film for years, as it was delayed several times due to pandemic-related issues. But luckily, fans don't have to wait much longer.
The Batman premieres on March 4, 2022. As of now, it is exclusively a theatrical release. But it may hit HBO Max sometime later in the year.
Source: Read Full Article