The Real Reason Prince Charles' Closest Aide Stepped Down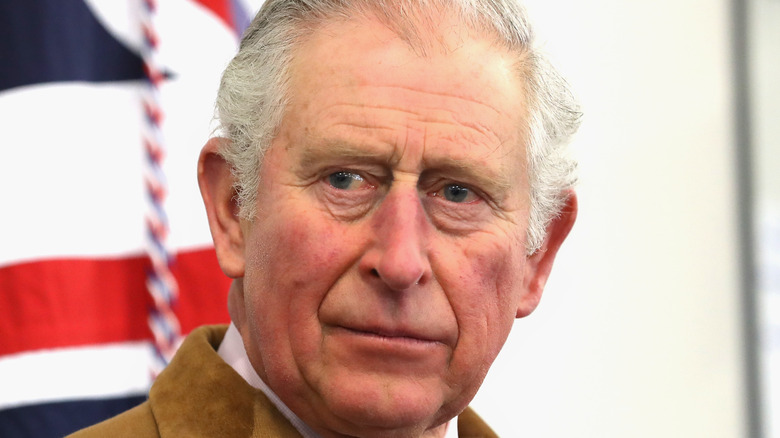 Chris Jackson/Getty Images
By Hope Campbell/Sept. 7, 2021 12:37 pm EDT
Michael Fawcett's ties with the Royal Family run deep. He joined the Queen's household at Buckingham Palace in 1981 to become a footman for the queen. After that, he made sergeant footman before becoming assistant valet to Prince Charles (via The Guardian). The Times of London says that such was the relationship between the valet and the Prince of Wales that Charles has actually said "I can manage without just about anyone except Michael," and he has proven that by bringing Fawcett back each time he's resigned — first after a bullying scandal in 1998 when he was brought back after a week, and again in 2003, when the prince's private secretary, Sir Michael Peat, discovered that Fawcett had taken gifts like a club membership worth more than $4,000 (or roughly 3,000) British Pounds, and a Rolex watch from royal suppliers.
While Fawcett was eventually cleared, he did not return to work in Charles' household, after the 2003 scandal, though he did not lose his royal connections. The Guardian says Fawcett departed with a sweetheart deal that included a severance package and a deal that would allow him to work as the Prince of Wales' events manager. Fawcett was eventually named chief executive of the Dumfries House Trust in 2007, and then he became chief executive of Charles' Prince's Foundation in 2018. But Fawcett's latest scandal may be too big for even the Prince of Wales to turn his back on. 
Prince Charles' aide Michael Fawcett is in hot water over a cash for honors scandal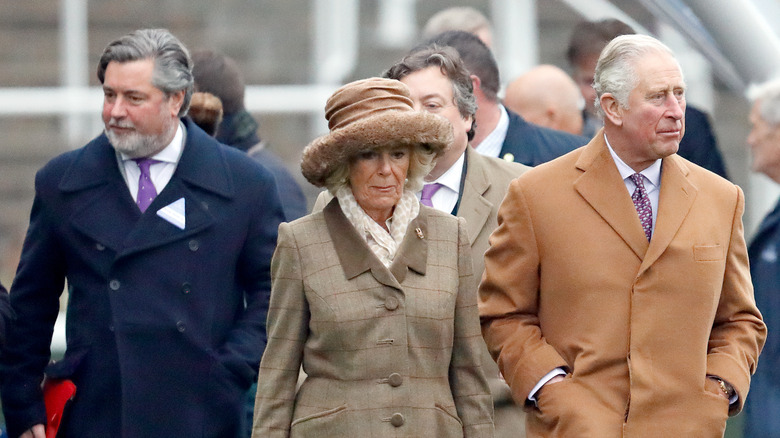 Michael Fawcett now is accused of trying to help wealthy Saudi Arabian businessman Mahfouz Marei Mubarak bin Mahfouz in a "cash for access" scheme that included getting Mahfouz an "honorary" Commander of the British Empire (CBE) honor back in 2016.  
Mahfouz is believed to have given more than more than 2 million U.S. dollars, or 1.5 million British pounds, to fund charitable causes that Charles was interested in; he also paid for renovations carried out on homes used by the Prince of Wales. Various arrangements were outlined in exchanges between both parties and were plainly spelled out: in exchange for the donations, Mahfouz would get to meet Charles and his former valet (via The Times of London).
The Prince's Foundation has said it is treating the allegations seriously, and that Fawcett has stepped aside temporarily. "Michael fully supports the ongoing investigation and has confirmed that he will assist the investigation in every way," the foundation's chairman Douglas Connell has said. A spokesman for Prince Charles has said that he didn't know about "the alleged offer of honours or British citizenship on the basis of donation to his charities and fully supports the investigation now under way by the Prince's Foundation" (via The Daily Beast). Mahfouz has also denied he did anything wrong, and calls himself an honorable philanthropist.
A former UK Cabinet minister was irate enough to call for a police investigation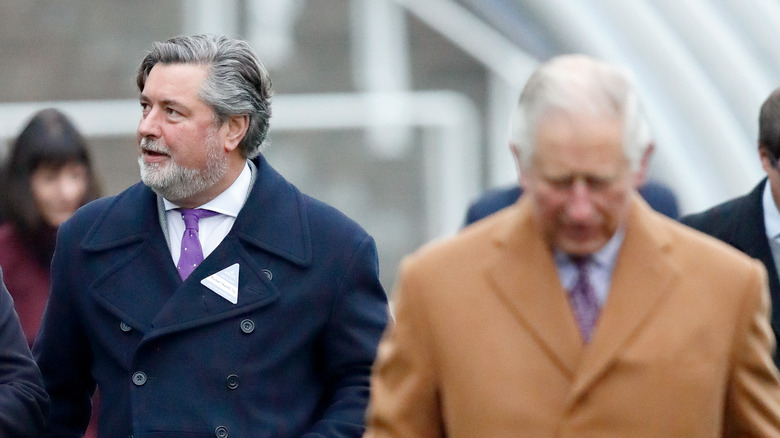 But Norman Baker, who served as Home Office Minister from 2013 to 2014, and as Transport Minister before that, says Michael Fawcett's decision to step aside temporarily isn't good enough. "Charles has had a long history over decades now of trying to raise money for his causes and not looking too closely at what favors are given in return as long as the money continues to roll in. It's not just unethical; it's naive," Baker tells The Daily Beast. "These people don't give him money because they share his philanthropic views; they want an honor, or they want citizenship, or they want to sit next to him or get a photograph with him. It's a transactional way into the establishment."
Baker was outraged enough to write to the head of London's Metropolitan Police, Cressida Dick, and to file a formal complaint against the Prince of Wales, so that the police are forced to investigate the matter. Whether or not the scandal eventually taints the Prince of Wales is something we'll need to wait and see.
Source: Read Full Article