There's Another Sweet Royal Tradition To Look Forward To Now That Baby #3 Has Arrived
There's a new royal baby for the world to "oh and ah" over, and plenty of traditions to watch out for. Like his big brother and sister before him, the new prince will be baptized in the Anglican Church. But when is the new royal baby's christening?
The baby boy was born on Monday, April 23 to Prince William and Catherine "Kate" Middleton, Duke and Duchess of Cambridge. He is the royal couple's third child — older brother Prince George is 4 years old and older sister Princess Charlotte is 2. He is fifth in the line of succession for the British throne after her great grandmother Queen Elizabeth II, behind grandfather Prince Charles, his father, and two older siblings.
Babies in the royal family are typically christened about two or three months after their birth. According to The Telegraph, there are several customary traditions the family follows for each ceremony. The babies are typically baptized in The Lily Font, a silver gilt christening font and bowl that has been used by British monarch's for this purpose ever since Queen Victoria's eldest child, Princess Victoria, was baptized in the vessel in 1841. The priest usually uses water from the Jordan River, the same water John the Baptist used to baptize Jesus Christ in the Bible, for the ceremony. Otherwise the christening service is similar to any other in the Anglican church in terms of readings from the bible, hymns, and other elements.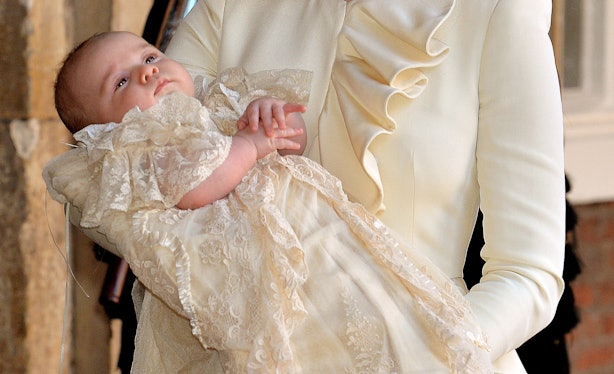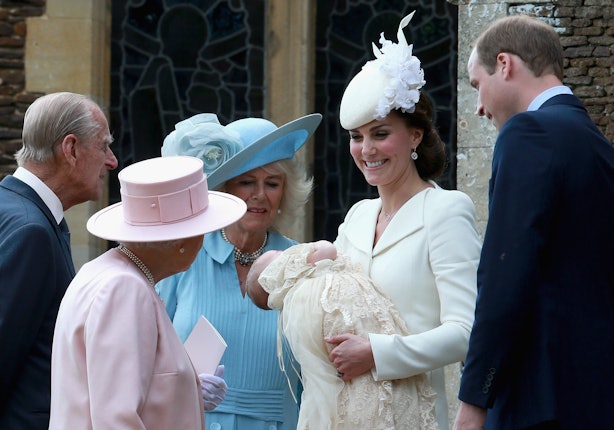 According to the New York Times, Prince William and his father Prince Charles were both christened in Buckingham Palace's music room. They were both baptized in private ceremonies wearing the 19th century gown of Honiton lace that Queen Victoria had made for the christening of her eldest son, and future king, Edward VII. However, Prince William, bucking tradition, was christened using normal tap water — evidently the royal family was short on water from the River Jordan at the time.
Though it is doubtful that the public will ever be invited into this private ceremony, the tradition continues on with close family participating. The baby can feel loved knowing he was part of a long-held custom in his family.
Source: Read Full Article