These $530 Beat Up, Taped Together Sneakers Have Made The Internet Really Mad
A certain satisfaction can come with breaking in a pair of shoes. A cozy sole molds to your foot, making them so comfortable you want to live in them. Some dirt or scuffing adds uniqueness, character, and reminds you of adventures you had while wearing them. Golden Goose is selling dirty, taped together sneakers for $530, according to Teen Vogue. The cream-colored, Superstar Taped kicks have inspired the internet's ire and Twitter is so not stoked on these dirty men's sneaks.
Even though these sneakers are currently sold out on the Nordstrom site, many users feel that these kicks by the Italian fashion brand take the "intentionally distressed" trend a step too far.
The product description notes that the shoe is held together by "crumply tape" — all the while commanding a whopping price tag. Golden Goose has risen to celeb-adored prominence by selling tattered and torn shoes. Other brands and retailers have created and sold expensive "beat up" shoes in the past. But a larger issue is now coming even more into focus.
While you can dress your fave, beat up pair of sneaks up or down, this shoe isn't really about a lived in or even a vintage look. The pre-distressing feels insincere, as well as terribly disrespectful to and inconsiderate of people in the world who can barely afford new or even functional, serviceable shoes.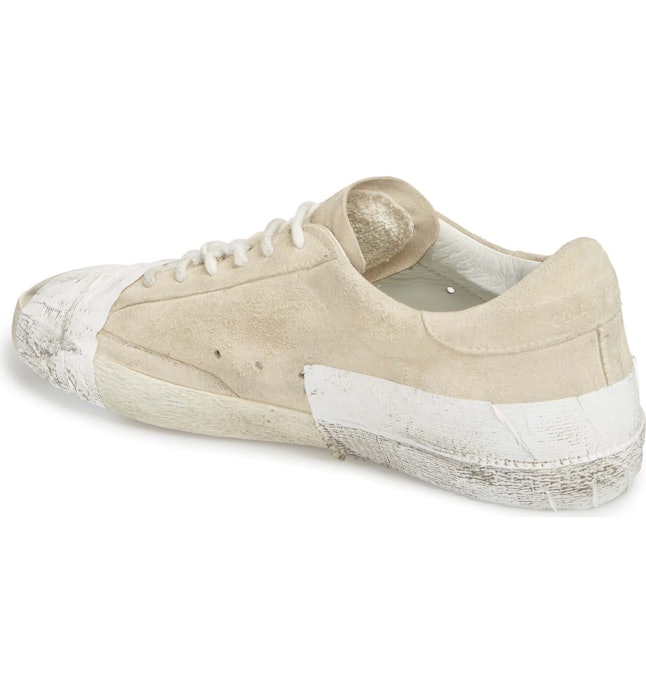 Of course there plenty of high-end shoes — namely heels — that are akin to works of art and therefore come with a price that matches the amount of hours, effort, and handiwork that went into crafting them. Like it or not, that's part of the fashion paradigm. But these shoes hardly fall into that categorization.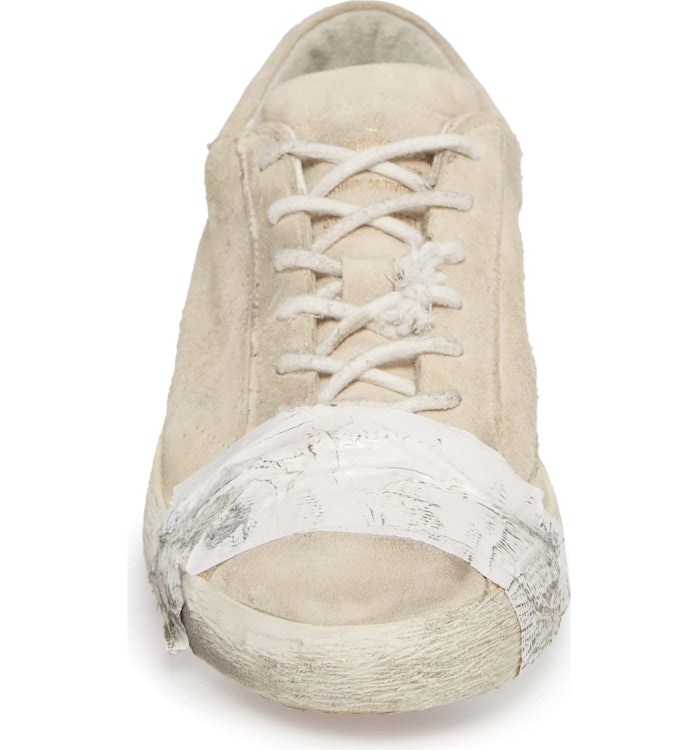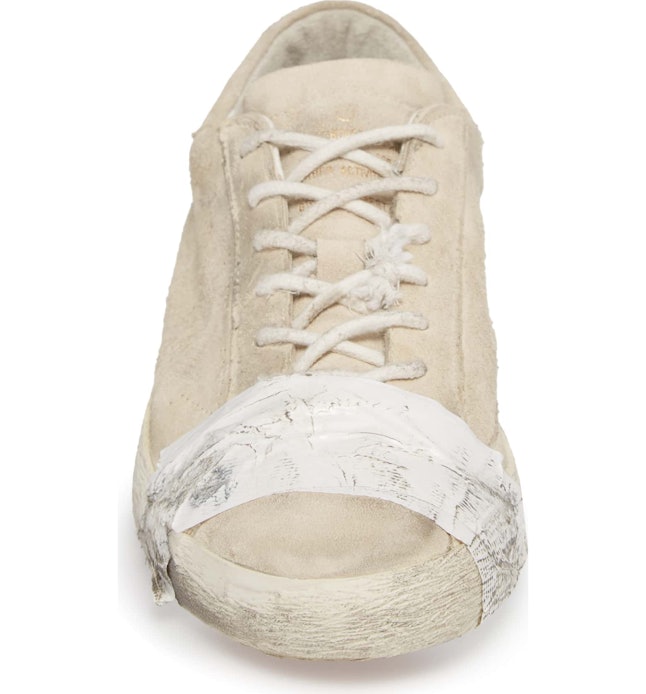 USA Today and Teen Vogue point out the many issues that people have had with this pair of sneakers and its cost. It is perceived as glamorizing poverty, co-opting it, and making money off of it. The shoe seemingly ignores the fact that there are people who actually have to wear shoes held together by tape because they don't have a choice or an alternative. Wearing shoes such as this is also something that people have been bullied over in their lives.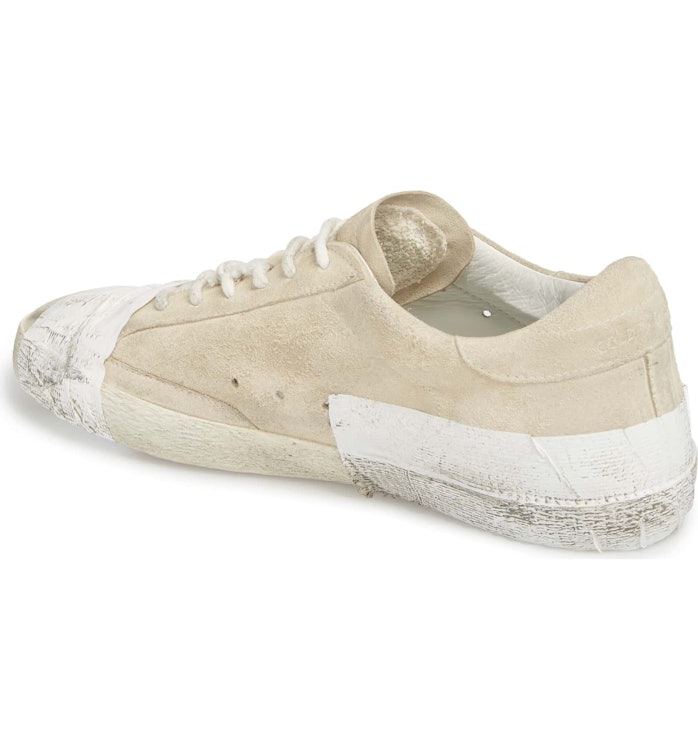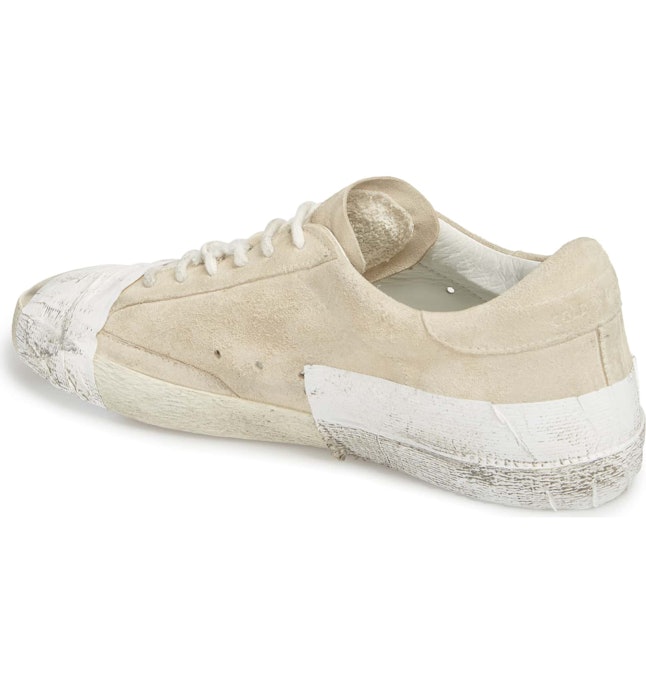 Footwear that looks like this is often worn not as a fashion statement but as a necessity. While it's also true that shoppers do indeed purchase distressed and destroyed denim, battered and pre-distressed shoes appear to strike an entirely different nerve on the web.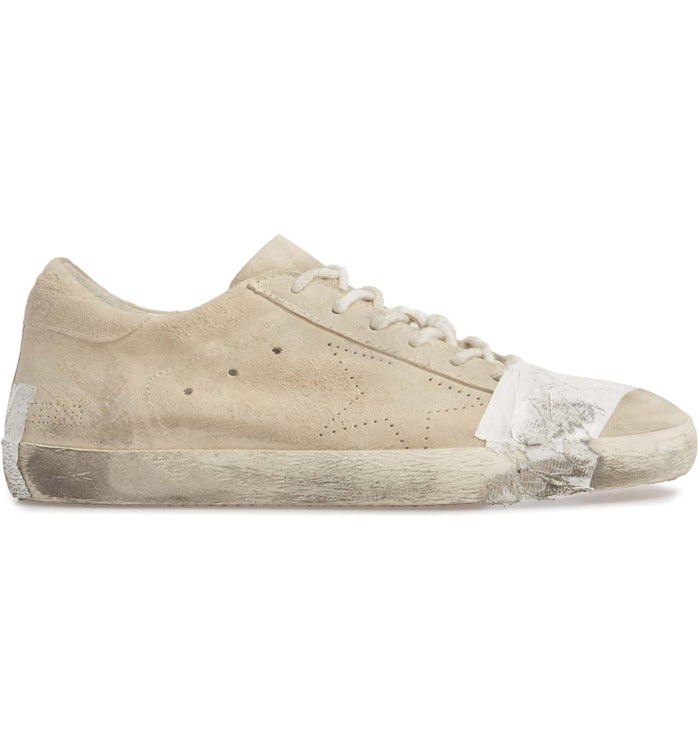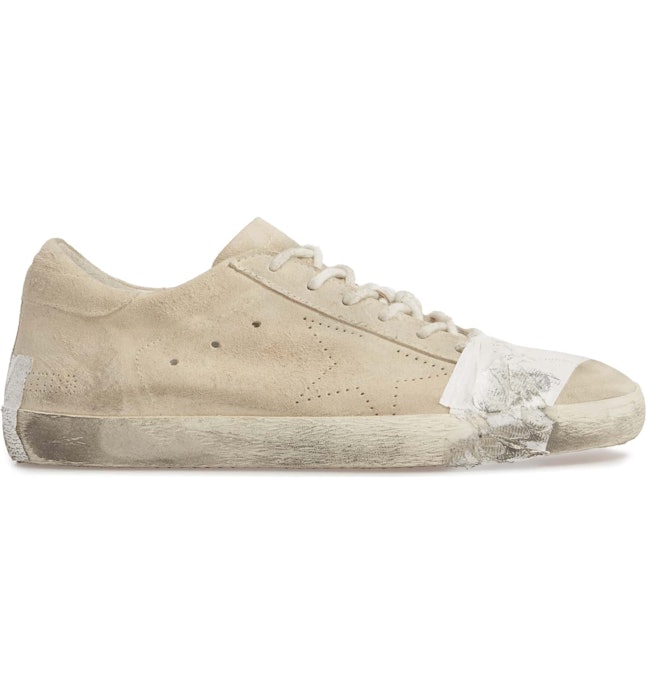 As of press time, Golden Goose has not issued a public statement about this uproar. Bustle did reach out to the brand for comment.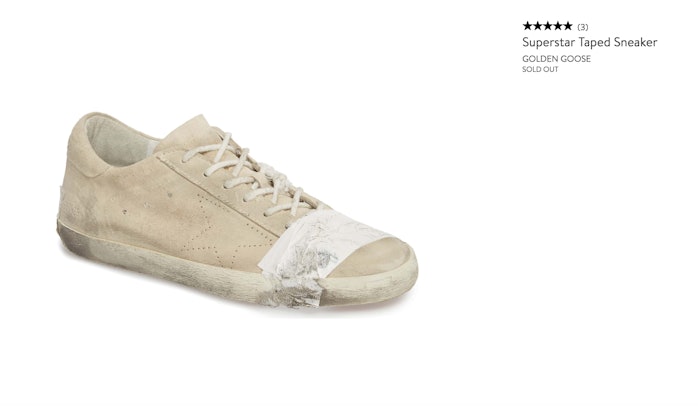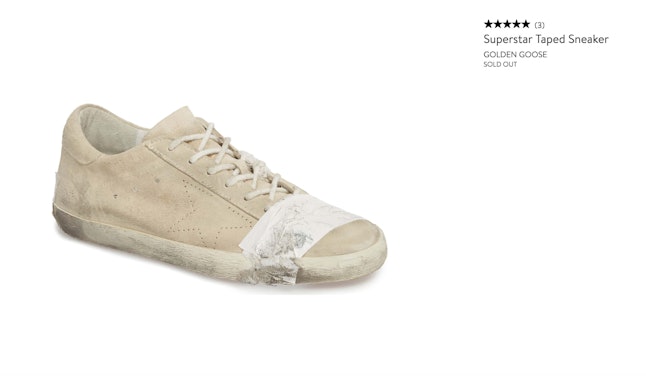 That said, Twitter didn't hold back when it came to expressing its opinions on this matter. Below are some of the most poignant tweets about this footwear.
This user's comments were hugely salient. The retailer responded that "taste is subjective."
This tweet says so much in one sentence.
And another point of critical importance.
Ultimately, the shoes come across as inauthentic. They are beat up and worn in with a price — not through living and life. Therefore, the internet is viewing this shoe as quite a misstep.
Source: Read Full Article