Um, Jenelle Evans' Husband Shot and Killed Her French Bulldog Nugget
Today in deeply upsetting and traumatic news from the WTF world of MTV's Teen Mom 2, Jenelle Evans' husband David Eason has allegedly murdered her innocent French Bulldog Nugget. As in, dude shot and killed him. I'll give you a moment to scream internally.
According to Us Weekly, Nugget snapped at the couple's daughter Ensley and instead of, you know, reprimanding him, David went for…death. Understandably, Jenelle fled the house in response and the police were called. "David shot the dog," an insider told Us. "The dog snapped at Ensley and that prompted David's decision to shoot it."
So, um, what's going on as of right now? Unclear, but apparently Jenelle only returned home to "pack a bag," and Us Weekly says she "doesn't feel safe with David" and "is scared and terrified" of him. This is honestly extremely distressing, especially since David posted a photo of Nugget on his Instagram just earlier this month:
Just a swingin
A post shared by David Eason (@bigolhonky) on
Naturally, the comments on this post are swarming with fans calling him out for killing Nugget, with posts like "Poor baby. 😓 DAVID ROT IN HELL. Jenelle, pack up the kids and GET OUT NOW!!!" and "So this is the dog you shot and killed? You're so sick."
Jenelle has yet to comment publicly on the situation. RIP Nugget.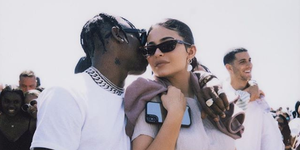 Source: Read Full Article