When Will 'Stargirl' Season 2 Be Added to HBO Max?
Stargirl Season 2, aka Stargirl: Summer School, ended on Nov. 2. Throughout its 13 episodes, Eclipso terrorized the town of Blue Valley. The villain proved to be an unstoppable force and caused many problems for the Justice Society of America. But now that Stargirl Season 2 is over, many fans wonder when it will be added to HBO Max so that they can stream it.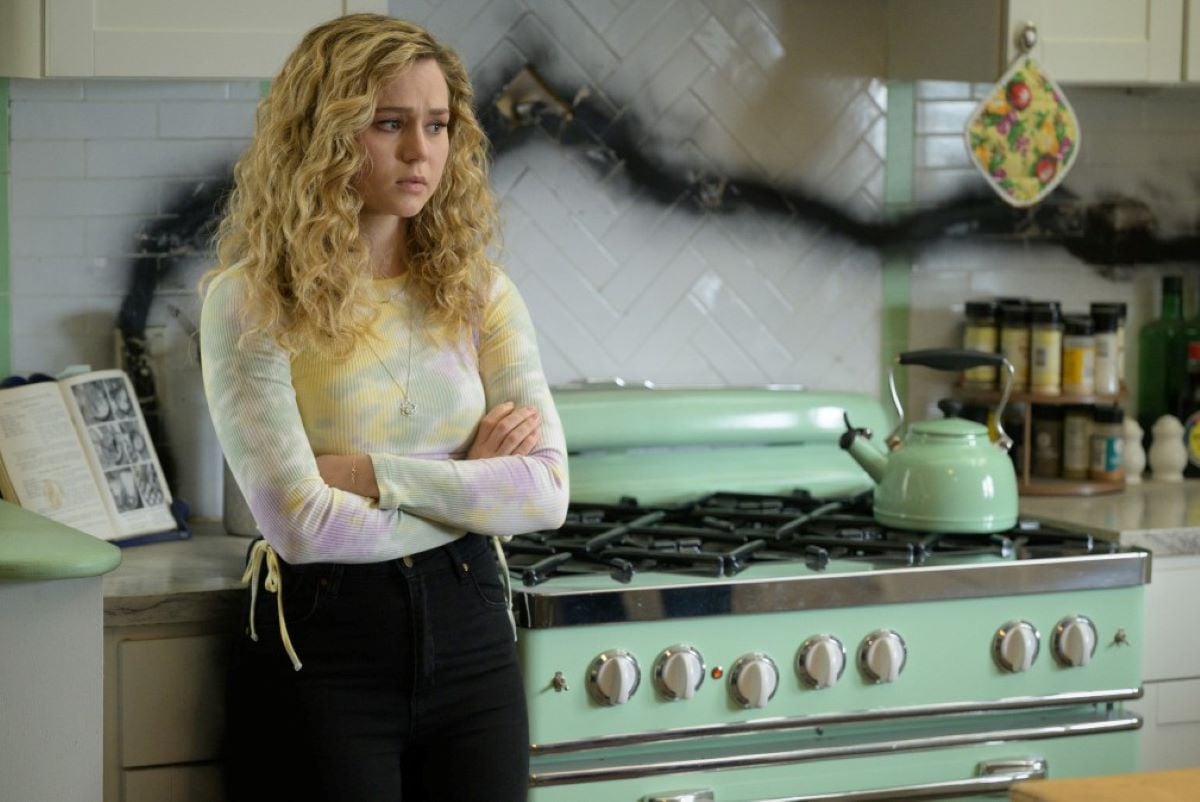 The CW shows are headed to HBO Max in new streaming deal
Per Deadline, The CW and HBO Max struck a deal in 2021 over the streaming rights to the network's shows. In the past, seasons of The CW's series have made their way to Netflix after airing on TV. But, in 2019, the deal between The CW and Netflix expired. That's when studios started shopping their shows individually to different streaming services.
HBO Max and The CW share an owner in Warner Bros., so it would make sense if shows from the network then went to the streamer. However, The CW is co-owned by Warner Bros. and CBS, so there were ongoing talks about whether or not shows would end up on HBO Max or Paramount+.
In 2021, The CW and HBO Max agreed to a deal for the time being. The new seasons of the network's more recent shows will be available to stream on HBO Max after their finales air. But, this deal is not a formal agreement, so The CW can change its mind in 2022.
Stargirl Season 2 will eventually make its way to HBO Max, though. The only question is when that will happen.
When can fans expect to see 'Stargirl' Season 2 on HBO Max?
For now, there is not an exact date as to when HBO Max will add Stargirl Season 2 to its library. As of this writing, only season 1 is available to stream. But if we look at when the streamer added previous seasons of The CW shows, we can estimate when Stargirl's new season will arrive on HBO Max.
In a Reddit thread, Stargirl fans speculated when the show would be available to stream. One Reddit user said, "I think next month because Superman & Lois were on HBO a month after they finished their season."
Another Reddit user commented, "Batwoman and Superman & Lois took a month to be added to HBO Max so it'll probably be the same. The one week thing was for the Netflix deal but even Legends of Tomorrow took over a month before being added to Netflix this year." A different Reddit user conferred, "A month because they have to wait until it leaves the CW app."
If Stargirl follows the same model of the show's before it, HBO Max should add season 2 to its library in early December 2021.
Everything we know about 'Stargirl' Season 3
The Stargirl Season 2 finale wonderfully set up the upcoming events of Stargirl Season 3. The Shade, Cindy, and the Crocks are all staying in Blue Valley. And many of them might even join the JSA. Plus, Cameron learned of his family's ice powers, and Starman promised to teach Courtney more about the Cosmic Staff. And the final scene revealed who the new villain will be in season 3; Mister Bones, played by Keith David.
Seeing as enemies became allies in the finale, season 3 will be titled Stargirl: Frenemies.
While waiting for season 2 to arrive on HBO Max, fans can catch up on season 1 of Stargirl on the streaming service now. And Stargirl Season 3 will air in 2022 on The CW.
Source: Read Full Article