Why An Old Tweet From Olivia Munn To John Mulaney Is Coming Back To Haunt Her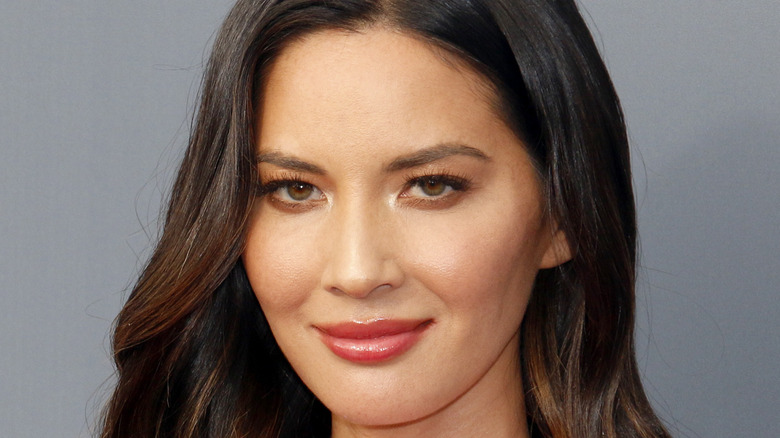 Tinseltown/Shutterstock
By Olivia Jakiel/Sept. 10, 2021 4:13 pm EDT
Social media users straight up flipped their lids after John Mulaney confirmed that he and his girlfriend of a few months, Olivia Munn, were expecting their first child together (via People). Mulaney made the shocking admission during an appearance on "Late Night with Seth Meyers" nearly one year after the comedian's last appearance on the late night talk show, in which he appeared to be under the influence of drugs and/or alcohol. A source close to Mulaney later told Page Six that the former "SNL" writer was "out of his mind" on substances during the taping, and after the segment aired, Mulaney checked himself into rehab for cocaine and alcohol addiction in September 2020, and again in December after he relapsed.
"It was a relief to his wife [Anna Marie Tendler] and family that he checked in," an insider told Us Weekly. "It was John's decision. Plain and simple, John had too much downtime. He had too much time in his own head."
After news that Mulaney had once again checked into rehab started making the rounds, friends, fans, and fellow celebs tweeted out their support for the struggling comedian — including Munn, who tweeted, "Sending SO MUCH love and support to John Mulaney. You got this. [heart] [lightning bolt]."
Here's why Olivia Munn's tweet is raising eyebrows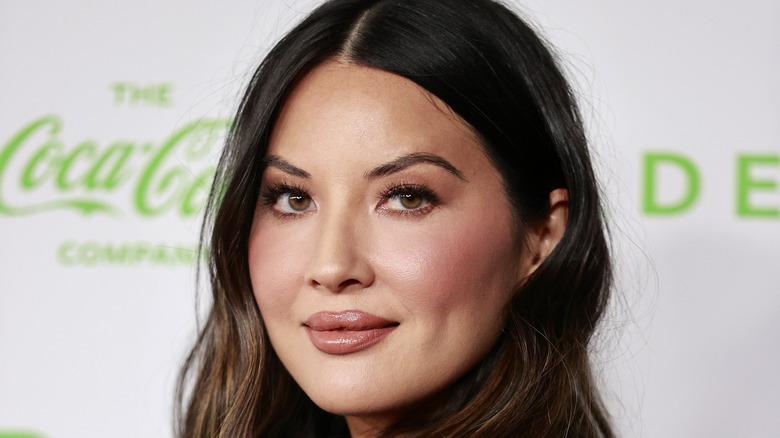 While it's not uncommon for celebs to show support for one another via social media, even if they've never met or crossed paths before, Olivia Munn's tweet to John Mulaney on the heels of his second 2020 stint in rehab has been causing quite a commotion online lately, and it all has to do with the murky timeline of Mulaney's rehab stays, his divorce from his wife of six years, Anna Marie Tendler, and the announcement of Munn's pregnancy.
While appearing on "Late Night With Seth Meyers," Mulaney gave the late night talk show host a full breakdown of the eventful year he's had. "I went to rehab in September, I got out in October, I moved out of my home from my ex-wife," he told the "Weekend Update" alum, referencing his split from Tendler (via The Hollywood Reporter).
"I continued using drugs. You [Meyers] and some other friends staged an intervention, as you recall. I went to rehab again, this time for two months. I got out in February, I lived in sober living for another month and a half," Mulaney continued. "Then in the spring I went to Los Angeles and met and started to date a wonderful woman named Olivia [Munn]. I got into this relationship that's been really beautiful with someone incredible. And we're having a baby together."
Twitter users think Olivia Munn manifested her relationship with John Mulaney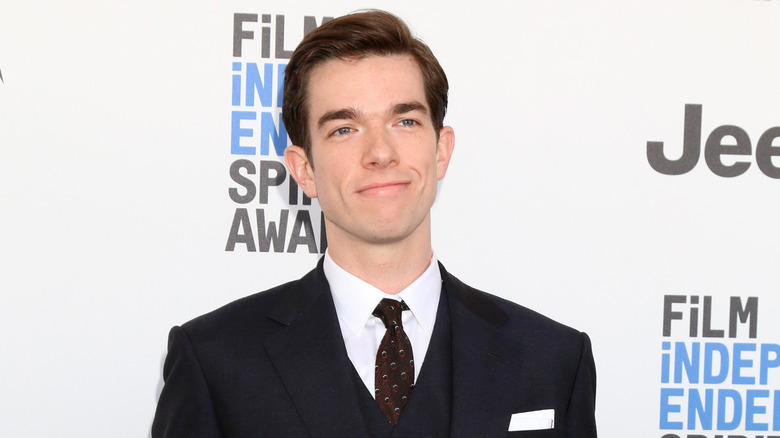 Twitter users are retweeting Olivia Munn's December 2020 tweet to John Mulaney in an attempt to "manifest" their wildest dreams, as they believe that Munn seemingly manifested her relationship with Mulaney via the social media app. "Sending SO MUCH love and support to canceled student loans, a curl pattern that consistently responds to the products used in a positive way, and a rent-stabilized apartment with in-unit laundry and central air. You got this," one social media user joked, while another added, "Sending SO MUCH love and support to [WHOMEVER WANTS TO PAY THE REST OF MY STUDENT LOANS]. You got this."
Many Twitter users mentioned Trader Joe's in one form or another in their Munn-inspired tweets, with one person writing, "Sending SO MUCH love and support to an open parking space at Trader Joe's. You got this," while another said, "Sending SO MUCH love and support to The Last Bag of Chicken Gyoza Potstickers at Trader Joe's. You got this."
All jokes aside, Munn's tweet is actually causing a lot of controversy, and the timeline of the couple's relationship is being questioned by people everywhere now that the tweet has resurfaced.
Insiders and social media users think that John Mulaney's timeline doesn't add up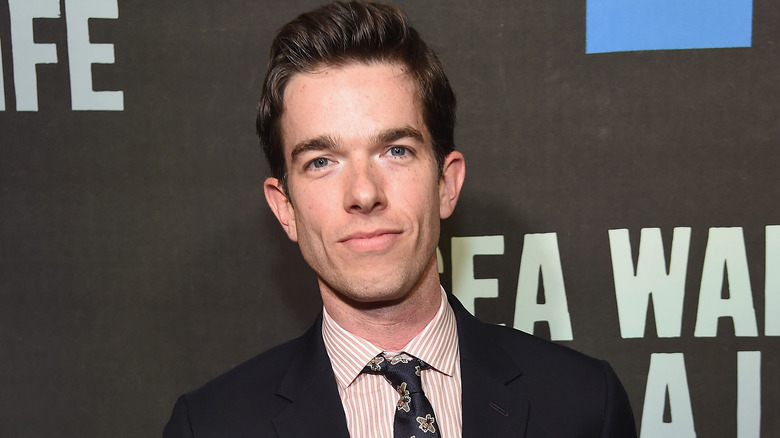 Another reason Olivia Munn's past tweet to John Mulaney is causing a stir online is because it is believed that he was still in a relationship with Anna Marie Tendler in early 2021, which completely contradicts his carefully laid out timeline he talked about on "Late Night With Seth Meyers." A celebrity agent who allegedly worked with Munn in the past told Page Six, "I don't think it's any coincidence that John broke the news of Olivia's pregnancy the way he did in terms of basically giving a timeline of his past few months — when he moved out of his house, how it was the spring when he fell in love with Olivia. It seems to me that he is going to great lengths to dispute the idea that he cheated."
And while Mulaney and Tendler officially announced their split in May, a source close to the couple told Page Six that Mulaney had asked Tendler for a divorce three months prior in February — right when he got out of rehab. "You must have pretty low self-esteem to email an engaged man (after inviting him to 'hang out' in front of his fiancée at a wedding), then pursuing same man years later while he is married and in rehab. SO MUCH vulture," one vicious social media user wrote on Munn's original tweet to Mulaney, alleging that they had perhaps become involved during that time.
The story of how John Mulaney and Olivia Munn met is also being questioned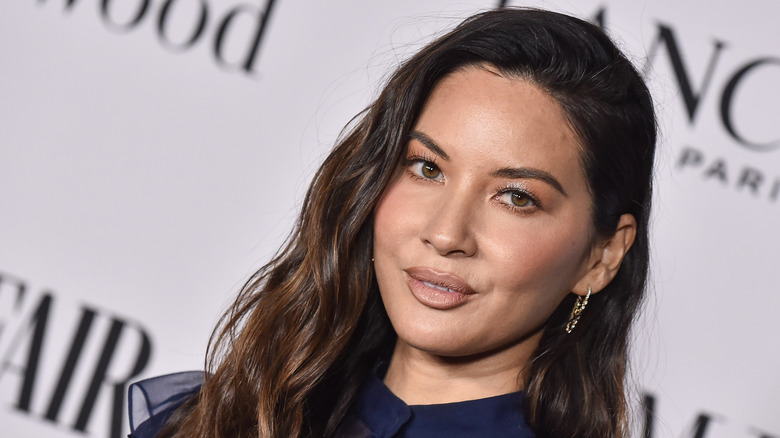 To add a whole new layer to the drama surrounding John Mulaney and Olivia Munn's relationship timeline, a source alleged that the pair "met at church" earlier in 2021. "This is very new, they're taking it slowly," a source close to Mulaney revealed a few days after news of his divorce made the rounds in May (via People). "They met at church in Los Angeles."
However, Munn and Mulaney actually met at Seth Meyers' wedding in 2013, and Munn has been open about her obsession with Mulaney in the past. "We were at a wedding together and I was like, 'Oh, my gosh, do you and your fiancée [Anna Marie Tendler] want to go have dinner or something and go hang out?" Munn told HuffPost Live in 2015. "At first, it was cool and then I kept going up to him at the wedding like, 'So you having fun?' I was just so obsessed with hanging out with and talking with him," adding that she emailed him but never heard back.
A celebrity agent who worked with Munn in the past also told Page Six that they don't believe the story of how the couple met at church, telling the outlet, "She has a demonstrated history of hanging out with and spending time with 'SNL' guys, so no way did their paths not cross, and there is the video of them together back in 2017."
Source: Read Full Article