Why Meghan Markle Feels 'Picked On' By Queen Elizabeth
Before her marriage to Prince Harry, Meghan, Duchess of Sussex said she knew royal life wouldn't be easy. However, there is nothing that could have actually prepared her for exactly how difficult it really was. As if her ongoing family drama wasn't bad enough, Meghan also had to deal with relentless criticism from the British tabloids, and it was worse than she ever imagined it would be.
Almost every move that she made was scrutinized, and everyone seemed ready and willing to voice their opinion about Meghan, her life, and her marriage to Prince Harry. In fact, it was more than Meghan and Prince Harry were able to handle, and as we all know, they recently made the astonishing decision to step back as senior royals in favor of a quieter, more private life.
Usually, when someone is in the public eye and they are going through such a difficult time, they can always count on the support of their family to get through it. Yet, for Meghan and Prince Harry, it is the opposite. The royals are disappointed, and they are also extremely stressed. Let's talk about why Meghan feels "picked on" by Queen Elizabeth. 
What we know about Meghan and Harry's resignation as senior royals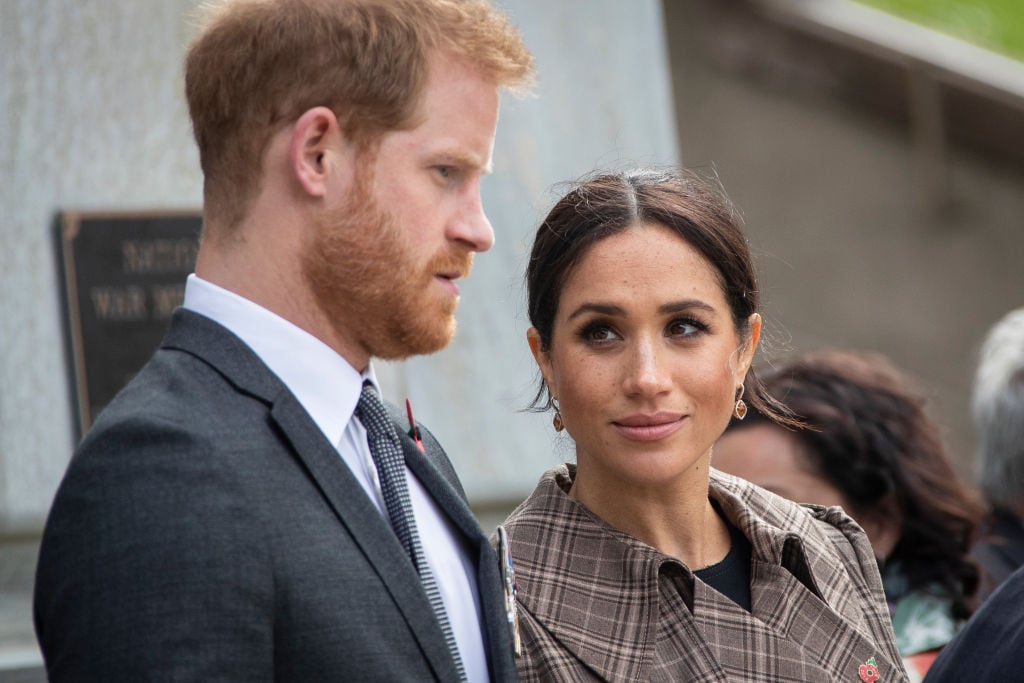 Meghan and Prince Harry's resignation — dubbed "Megxit" — has been dominating headlines for weeks. There is speculation that the couple, who have already made it well-known that they plan to be "financially independent," will make millions, if not billions of dollars once the split is finalized.
Once the springtime rolls around, CNN reports that some major changes will be taking place. Meghan and Prince Harry will no longer be able to use their "HRH" titles, and they will not be carrying out royal duties on behalf of the queen.
According to MarketWatch, the couple will no longer be full-time residents of Great Britain, as they take the opportunity for a more laid back lifestyle with their young son, Archie Harrison. 
How did the royal family react?
It is no secret that Meghan and Prince Harry have millions of fans all over the world. When the news of Megxit broke, everyone went into a state of shock.
However, fans were not the only ones who were left speechless. As it turns out, the other senior royals — such as Prince Charles and Prince William, and especially Queen Elizabeth — were saddened by Meghan and Prince Harry's decision. Insider reports that it caused a bit of tension.
Although the queen released a statement supporting her grandson and his wife, she did go so far as to admit that she wished they would have remained as working members of the royal family. Prince Harry's father, Prince Charles, and his brother, Prince William, worked tirelessly for weeks to work out the details of the split. There is no doubt that there was a bit of stress behind palace doors.
Why Meghan feels 'picked on' by Queen Elizabeth
It is almost time for Megxit to become official, but Meghan and Prince Harry seem to still be dealing with the effects. So, how does Meghan feel "picked on" by her grandmother-in-law, Queen Elizabeth?
Apparently, she feels that the restrictions being placed upon herself and Prince Harry are not only unfair but that they are also "payback" for their decision to resign. According to the Daily Mail, she is not happy about things such as the fact that the couple is no longer permitted to use the word "royal" in their branding.
Meghan also feels that the restrictions are not necessary and that she and Prince Harry are being treated differently than the rest of the royals, going so far as to say that her majesty is "picking" on them.
That said, it's not all drama and hurt feelings. Prince Harry and Meghan are currently in the U.K. wrapping up their royal obligations. Queen Elizabeth reportedly invited the Duke and Duchess of Sussex to join her for a Windsor church service.
Source: Read Full Article