10 Jane Austen-Inspired Movies and Shows to Watch If You're Obsessed With 'Pride & Prejudice'
Jane Austen is coming to the big screen — again. Two new film adaptations of the author's last novel, Persuasion, are in the works. One, a modern retelling starring Dakota Johnson as heroine Anne Elliot, will stream on Netflix. The other, from Searchlight Pictures, will star Sarah Snook in the main role, Variety reports.
Those Jane Austen movies come on the heels of 2020's Oscar-nominated Emma and the PBS adaptation of Austen's unfinished novel, Sanditon. And of course there are the many beloved Austen movies that have come before, including 2004's Pride & Prejudice with Keira Knightley and Matthew Macfadyen and 1996's Emma with Gwyneth Paltrow. But there's also an entire cottage industry of Austen-inspired movies and shows. These aren't direct adaptations, but stories that pay tribute to the beloved author and her world in some way. If you're in the mood for something Austen-esque, but a little different, try streaming one of the films or TV series. 
'Bridget Jones's Diary'
Perpetually single 30-something Londoner Bridget Jones (Renee Zellweger) decides her life is due for a makeover in this classic rom-com from 2001. The movie (and the book on which it's based) borrow plenty of elements from Pride & Prejudice, including Bridget's awkward first meeting with Mark Darcy (played by Colin Firth, who also played Darcy in the 1995 Pride & Prejudice miniseries) and her attraction to a Wickham-esque rogue named Daniel Cleaver (Hugh Grant). Streaming on Starz.
'Lost in Austen'
A modern-day woman (Jemina Rooper) finds herself transported to the world of Pride & Prejudice while the novel's heroine, Lizzie Bennet (Gemma Arterton), is trapped in 21st-century London in this cult-favorite miniseries from 2008. Streaming for free on Tubi.
'Austenland'
An awkward, Austen-obsessed American woman (Keri Russell) decides to spend her life savings on a week at a immersive Austen experience in England. Hijinks and hilarity ensue as her Regency Era experience isn't exactly what she expected. Jennifer Coolidge, Jane Seymour, JJ Feild, and Bret MacKenzie co-star. Streaming on Starz.
'Death Comes to Pemberley'
If you're a Pride & Prejudice fan who'd like to see the scoundrel Wickham get his comeuppance, look no further than this PBS miniseries set six years after the end of Austen's novel. When a murder occurs on Elizabeth (Anna Maxwell Martin) and Darcy's (Matthew Rhys) lavish estate, her brother-in-law Wickham (Matthew Goode) is the prime suspect. Available to stream on the PBS Masterpiece Channel on Amazon Prime Video.
'Becoming Jane'
Anne Hathaway plays Jane Austen in this 2007 biopic loosely inspired by the author's life. James McAvoy plays Thomas Lefroy, a penniless lawyer and her love interest; in the movie, their relationship inspires much of Pride & Prejudice. Available to rent or buy on Amazon Prime Video.
'Bride & Prejudice'
Pride & Prejudice gets the Bollywood treatment (complete with song and dance numbers) in this 2004 film directed by Gurinder Chadha. Aishwarya Rai plays Lalita, one of four unmarried daughters of Indian parents who are intent on seeing their children well-matched. Martin Henderson is Will Darcy, the American man she at first hates, then falls for. Streaming for free on Crackle.
'Miss Austen Regrets'
Another Austen biopic, this 2007 TV movie stars Olivia Williams as the celebrated author. The screenplay is inspired by Austen's letters to her sister and niece, and focuses on the end of her life. (She died in 1817 at age 41.) Streaming on BritBox. 
'Clueless'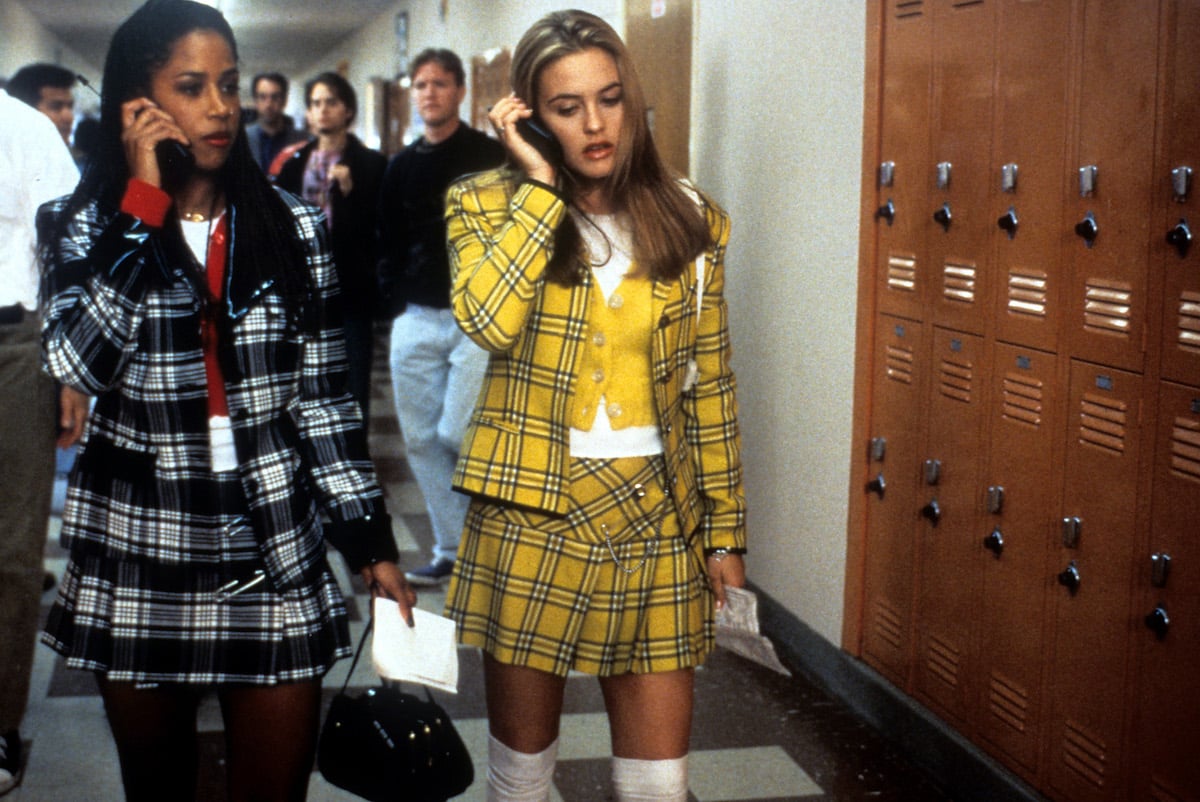 "Clueless" rich girl Cher Horowitz (Alicia Silverstone) takes an awkward high school classmate (Brittany Murphy) under her wing, but her well-intentioned makeover and matchmaking plans end up backfiring in a big way in this hilarious update of Emma set in 1990s Beverly Hills. Available to rent or buy on Amazon Prime Video or iTunes.
'The Jane Austen Book Club'
A group of friends start a book club to discuss Jane Austen's books, only to find that their lives start to mirror the stories in her novels. Starring Mario Bello, Hugh Dancy, and Emily Blunt. Streaming on Amazon Prime Video and Pluto TV. 
'Pride and Prejudice and Zombies'
Elizabeth Bennet (Lily James) turns zombie hunter in this 2016 horror-comedy that's an adaptation of Seth Grahame-Smith's parody novel of the same name. Streaming on IMDbTV.
Source: Read Full Article