7 Celebrity Couples That You Didn't Know Have Open Marriages
Celebrity marriages are known for fizzling out quick. There have been many that ended in divorce and annulments after just one year. But not all of them have been victim to this. Some actually lasted a long time, and they would give credit to keeping their relationship open. Yes, not everyone wants monogamy from their partner. Here are seven couples who spoke out about not following monogamy in their marriage.
1. Mo'Nique and Sidney Hicks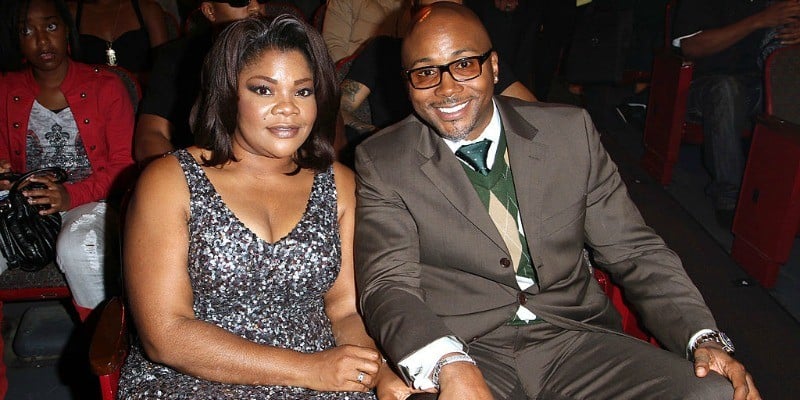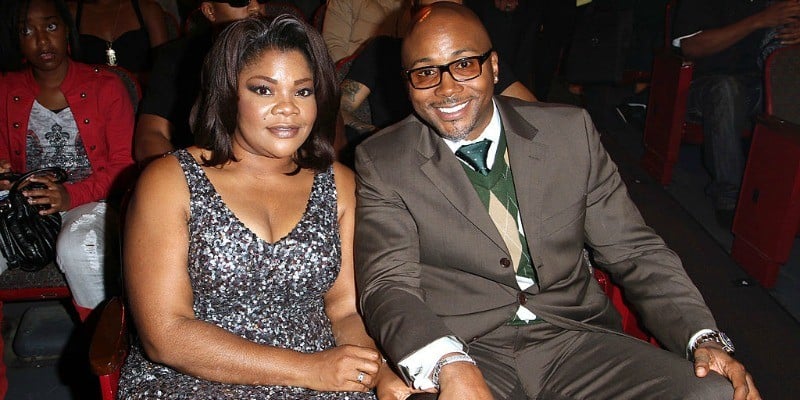 Mo'Nique and Sidney Hicks attend the BET Hip Hop Awards 2010 | Taylor Hill/Getty Images
The Oscar winner has been open about the type of marriage she has. She reportedly said that monogamous relationships are all about owning your partner. "See, we've been taught to have ownership," she explained according to Bossip. "That's the Western way to do it. I originate from this place called Africa and what I know of African kings, tell me about one of them that just had one wife. Do you know any of them? I don't. That's where I originate from." She more recently opened up about this to Sway on the radio, and said that opening their marriage was her idea.
This is what's so juicy about this Sway, because everybody always goes to my husband. Everybody automatically goes to so 'he gets to do what he wants to do, and Mo'Nique gave him a pass to whatever he wanted to do.' It wasn't my husband's idea, it was my idea 11 years ago. 11 years ago I was in a place of, 'I want my cake, I wanna eat it too.' I'm famous. […] We've since evolved but still in an open marriage. If my husband should sleep with another woman, is that the end of our marriage? No. If I should sleep with another man, or have sex — if we gon' do the do is that the end? No. But we're open and honest with one another to have the conversation.
2. T-Pain and Amber Najm
T-Pain and Amber Najm | Instagram
The rapper and producer has been married to his wife since 2003. Since then he has been open about their sex life and how they like to include others in it. But that doesn't mean it's like other people's open marriages. He later clarified their boundaries in an interview with TT Torrez.
A lot of people were saying me and my wife were swingers and that we had like a Will-and-Jada kinda open marriage and I was just telling them that me and my wife just sleep with other girls together. It's not like we can just go off and have relationships with other people. People were assuming we got married for nothing. Just because we smash every now and then doesn't mean we have an open marriage.
3. Will and Jada Pinkett-Smith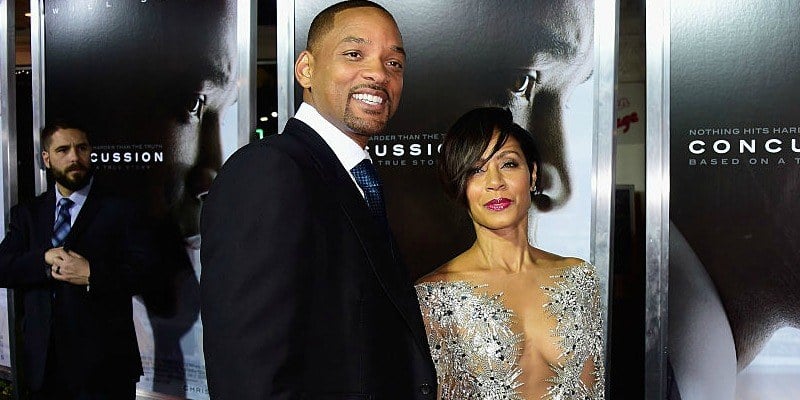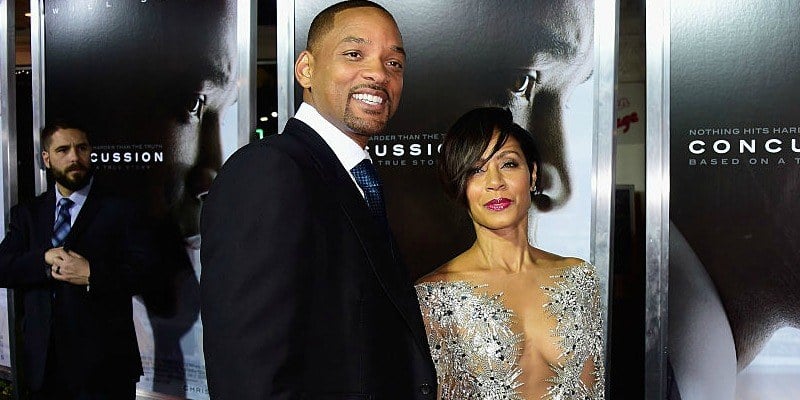 Will and Jada Pinkett-Smith attend screening of Concussion | Frazer Harrison/Getty Images
The A-list couple has been married since 1997, and they typically keep their relationship private. However, this has led to many rumors about their love life. One is that they have an open marriage. They have been asked flat out if this is true and they haven't exactly denied or confirmed it. On Howard Stern, Jada said that she trusts her husband to do what's right.
Here's the deal with that, Howard, you've got to trust who you're with. And at the end of the day, I'm not here to be anybody's watcher. I'm not his watcher. He's a grown man. Here's what I trust — I trust that the man that Will is, is the man of integrity. So, he's got all the freedom in the world. As long as Will can look himself in the mirror and be okay, I'm good.
4. Dolly Parton and Carl Dean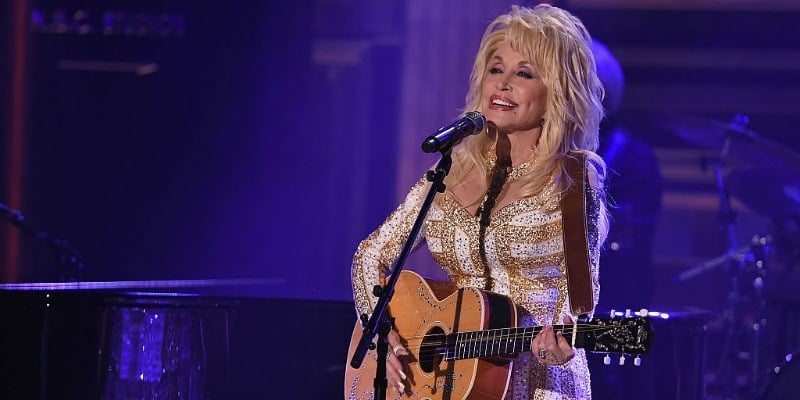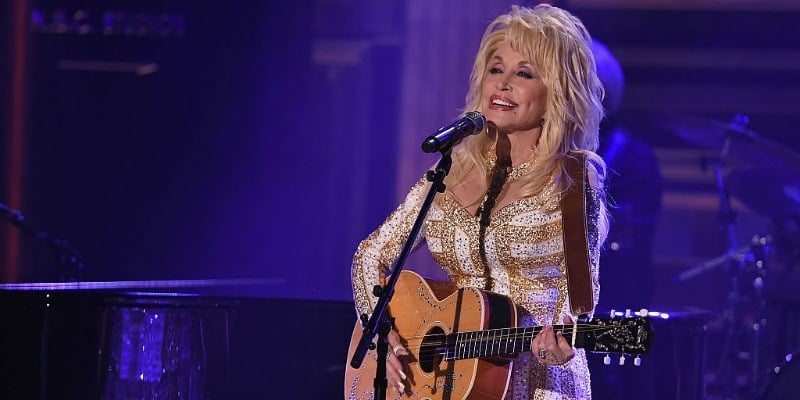 Dolly Parton on The Tonight Show Starring Jimmy Fallon | Theo Wargo/Getty Images
The country icon has been married since 1966, which is practically unheard of when it comes to celebrity marriages. But perhaps the reason they have lasted so long is that they have a "let live" attitude with each other. She was asked if they have an open marriage and she answered, "If we cheat we don't know it, so if we do cheat, it's very good for both us" according to Daily Mail. "I don't want to know it, if he's cheating on me. If I'm cheating on him, he wouldn't want to know it. And if we do, if that's what's making it work, then that's fine too."
5. Ethan and Ryan Hawke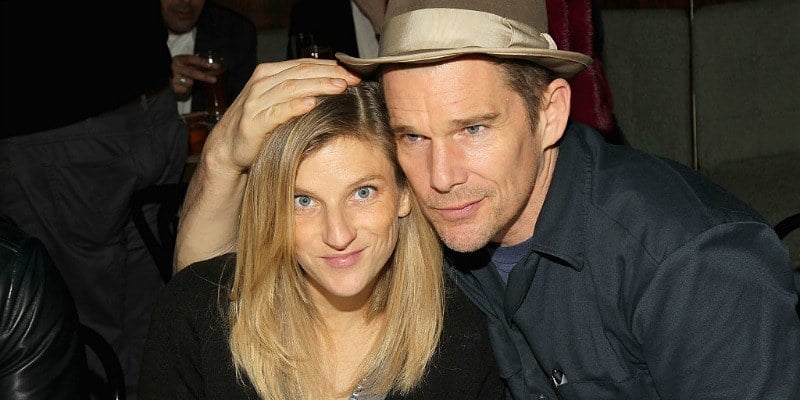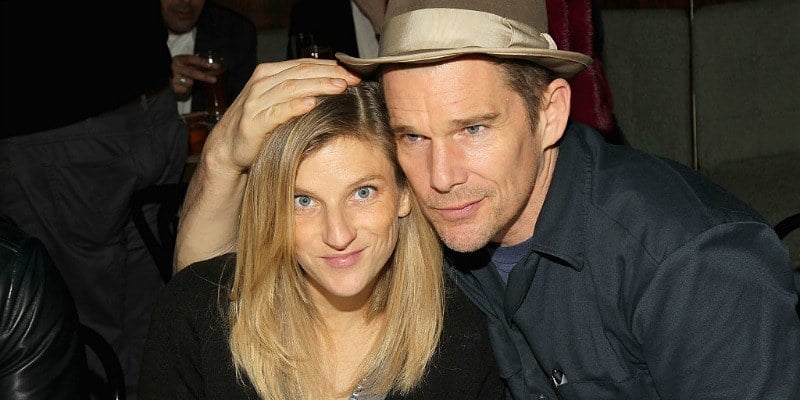 Ethan and Ryan Hawke attend the Bronx-Wide Poetry Slam Finals And Event | Bennett Raglin/Getty Images
The Magnificent Seven actor has been married to his wife since 2008. He has opened up that he has a different opinion about monogamy. "People have such a childish view of monogamy and fidelity," he said according to the website Mr. Porter. "'He's cheated so he's bad, she's cheated so she's bad,' as opposed to a recognition that our species is not monogamous. To act all indignant, that your world has been rocked because your lover wasn't faithful to you, is a little bit like acting rocked that your hair went grey." He then added, "Human beings are sexual beings."
6. Alan Cumming and Grant Shaffer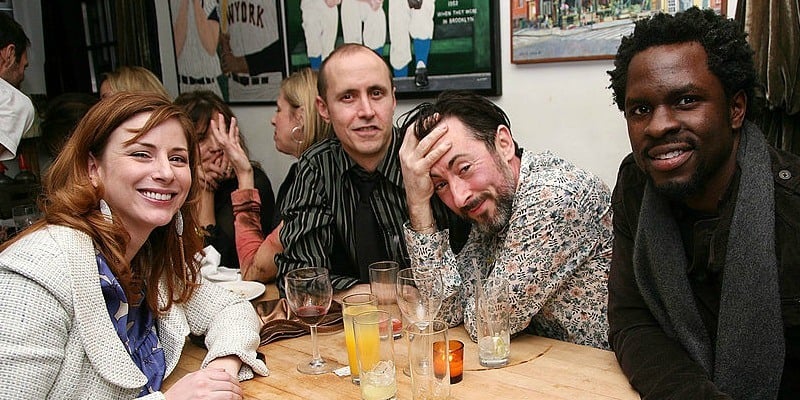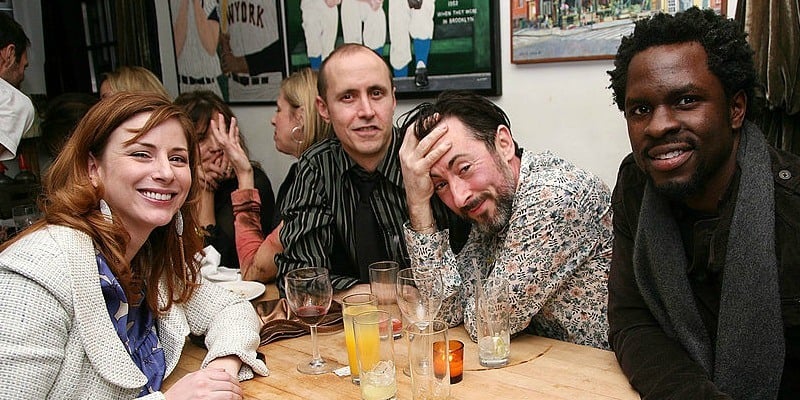 Actors Diane Neal, Grant Shaffer, Alan Cumming, and Gbenga Akinnagbe | Astrid Stawiarz/Getty Images
The Good Wife actor has been married to his husband since 2007. They later got remarried in 2012 to celebrate their anniversary. But he has talked about monogamy not being part of their relationship. "I don't believe that monogamy is feasible," he said according to Heavy.
7. Emma Thompson and Greg Wise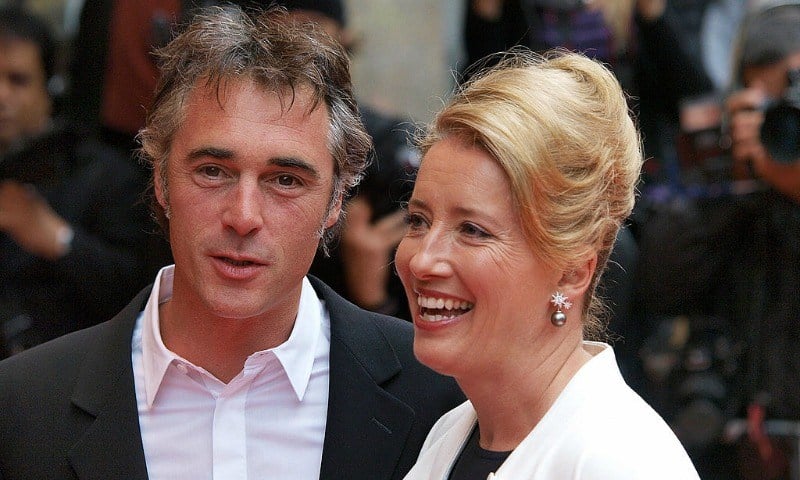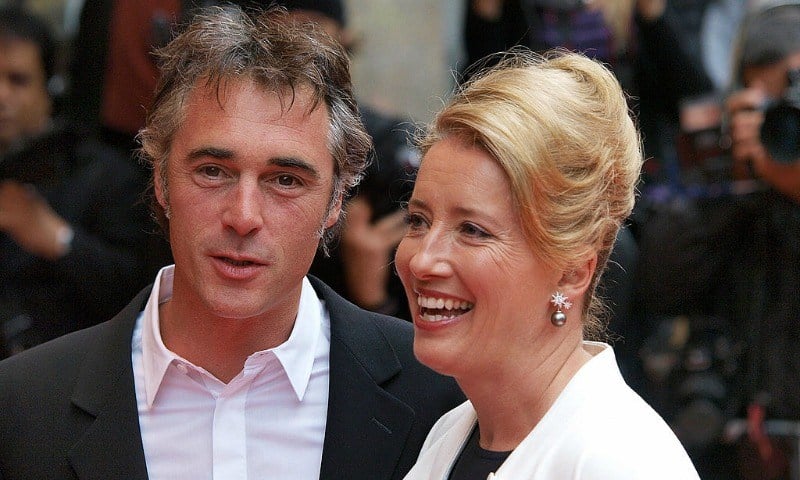 Emma Thompson and Greg Wise at the premiere of Last Chance Harvey | Max Nash/AFP/Getty Images
The British actress and writer has been a part of many romantic projects that focus on monogamous relationships. So it might be surprising to her fans that she doesn't exactly believe in it although she's been married since 2003. "I think that we're locked into certain ideas," she said according to Daily Mail, "and certain romantic ideals that have shaped our thinking about relationships for some time. And I do sometimes wonder about whether there are alternatives, and about whether our fury and rage and disbelief and horror about infidelity is quite realistic."
She then continued, "All I'm suggesting is that there are other models and I'm also suggesting that we'd been a little bit caught by the happy-ever-after ideal." So she doesn't exactly say she's in an open relationship, but it doesn't seem like she would be against it.
Follow Nicole Weaver on Twitter @nikkibernice.
Check out The Cheat Sheet on Facebook!
Source: Read Full Article