'90 Day Fiancé': Ashley Martson Calls Breakup From Jay Smith 'Embarrassing and Painful'
There have certainly been many tumultuous relationships over the years on TLC's 90 Day Fiancé franchise. But the on-again, off-again marriage between Ashley Martson and Jay Smith might just be the show's biggest rollercoaster ride.
Ashley, a 34-year-old mom, social media influencer, and entrepreneur from Pennsylvania, met 22-year-old Jay, a tattoo artist, when she was on a vacation at a resort in his home country of Jamaica.
Jay and Ashley got married in April 2018 on the sixth season of 90 Day Fiancé. But, shortly after the wedding, Jay was unfaithful to Ashley, leading her to file for divorce in Jan. 2019.
Since then, Ashley and Jay have had multiple breakups and reunions. But, on Sept. 20, 2020, Ashley took to Instagram to announce that they had finally decided to "separate for good."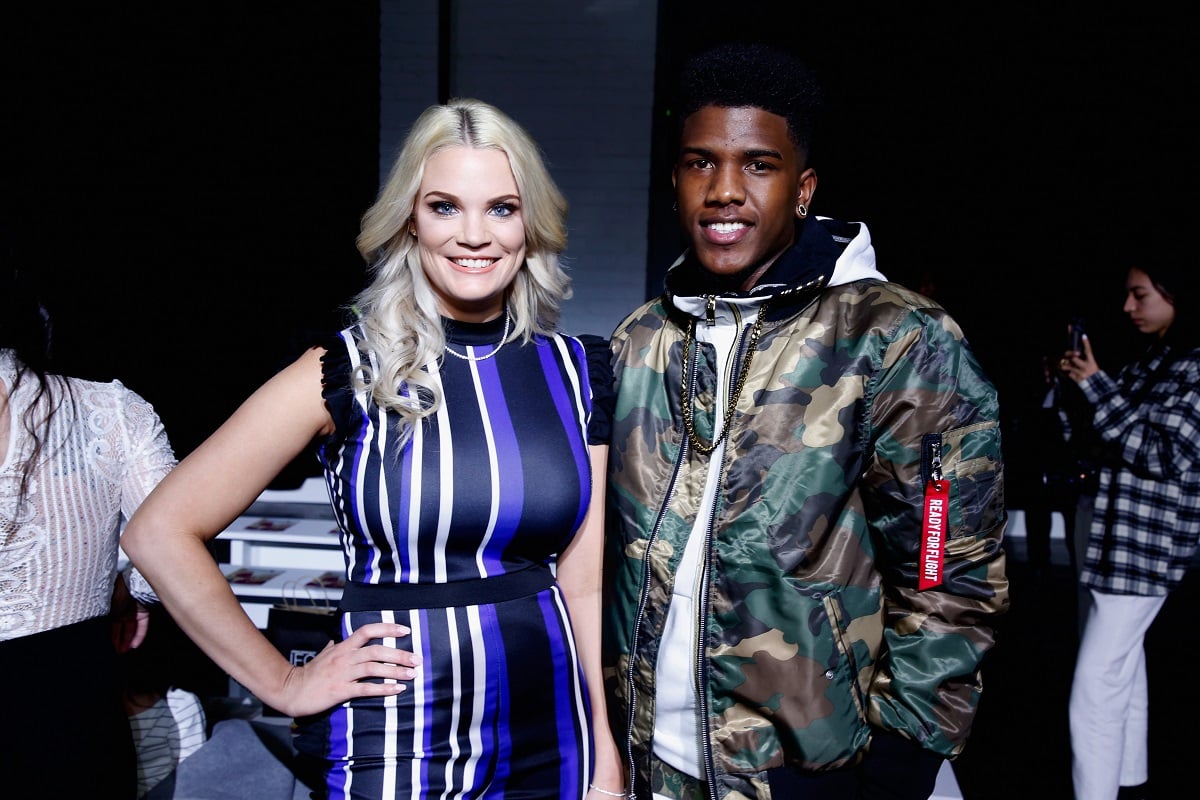 Ashley announced that she and her husband were separating 'for good'
On Sept. 20, Ashley shared a lengthy post on Instagram about her decision to permanently separate from Jay at last. The 90 Day Fiancé star opened up about the trust issues in their relationship, which had never fully subsided after Jay's multiple instances of cheating.
"Before the stories get all misconstrued I will just address it myself," Ashley wrote in the caption of her post. "Jay and I have made the decision to separate for good. I thought I was stronger and more forgiving but I'm not. Sometimes when trust is broken, it just cannot be repaired. I simply couldn't get over the past."
The 90 Day Fiancé star added, "I gave my all to this marriage and as I type this I'm heartbroken, this isn't how I envisioned my future."
Ashley concluded her announcement by thanking those who'd supported the couple over the past two years of marriage. She also apologized to her close friends and family, most of whom had to find out about the end of her marriage through social media.
"I just don't have the strength to talk about it," she wrote sadly. "Please forgive me."
The '90 Day Fiancé' star said she simply couldn't get over Jay's past infidelities
Over the following days, Ashley shared more details about her separation from Jay on her Instagram stories.
The 34-year-old told one curious 90 Day Fiancé fan that she'd realized it was time to move on when she couldn't focus at school because she was so concerned that her husband was "up to no good." When Jay and Ashley fought, she explained, she'd bring up his past infidelity. Ultimately, that showed her that there would never be full closure from the past.
Ashley also claimed that Jay would have been welcome to stay in her house until he found a place to stay. But he'd chosen to stay with someone else instead. The 90 Day Fiancé star said she had "no idea" where Jay lived, adding that it "wasn't her business."
As for relationships, Jay's ex-wife said she would have to "take time to heal" before getting into anything serious.
Jay's ex opened up in a second Instagram post abut how 'embarrassing and painful' the breakup was
After her latest, and final, breakup from Jay, Ashley seemed to want as much of a clean break as possible. She scrubbed her Instagram account of any traces of him, except for her own words about their separation.
On Sept. 22, Ashley shared a photo of herself with a second lengthy caption about the split, her current state of mind, and her hopes for the future.
Pushing back against 90 Day Fiancé fans who had claimed that Ashley's words were "attention-seeking," Ashley wrote on Instagram, "I am not asking for sympathy, empathy, attention, or anything else. The truth is, I can't ask something of anyone when at this moment I don't know what I need. I don't know where I'm going, what's next for me or who I will evolve into."
The 90 Day Fiancé star reflected on her tumultuous past with Jay, writing, "My only hope is that I become a better version of myself through this embarrassing and painful experience."
Responding to some of the criticism that had been leveled against her over the years, Ashley issued a diplomatic message to her supporters and critics alike.
"To all of you whom have taken this opportunity to encourage me and not shame me—thank you," she wrote. "To those who have chosen to point out my flaws, poor behavior, and the many red flags-I understand your point of view."
Ashley ended her post with a Jodi Picoult quote about leaving the past behind to find a better future. It seems that, at least for now, that's exactly what the 90 Day Fiancé star hopes to do.
Source: Read Full Article