'90 Day Fiancé' Fans React to Geoffrey Being Caught Between Varya and Mary
Things are only getting messier on 90 Day Fiancé. Geoffrey Paschel ended things with Varya Malina, but it might not truly be over. She surprised him in the new episode and found him with another woman. This is what fans had to say about the triangle. [Spoilers for "The Pleasure Principle" episode.]
Geoffrey Paschel was accused of abuse
RELATED: '90 Day Fiancé' Fans Start Petition to Remove Geoffrey Paschel From Show
Paschel was seen coming clean about going to prison in the past to Malina on the show. He is currently being accused of abuse by an ex-girlfriend. Paschel was arrested in June and the accuser got an order of protection from him.
"He repeatedly bashed/slammed my head into the hardwood floors of my home. He dragged me through the house by my hair and continued throwing my body into walls and furniture. I know this because of blood on my walls, furniture, etc," she claimed in court, according to USA Today.
Paschel previously served 30 months in prison for dealing drugs. His ex also got an order of protection from him in 2018.
Fans became angry about his past. He reacted to the allegations in an Instagram post.
"These claims are the main reason I've been lambasted with such vitriol," read part of his statement. "I can assure you, if any of these fables were true, I would bow out and accept responsibility. Not all is as it seems. I have been held back from defending myself, but the time has come that I stand up to the incredulous and contrived conditions that keep compounding due to the viral spread of sensationalized opinions and lazy, one sided, internet reporting—meant only for clickbait."
Varya and Mary are interested in him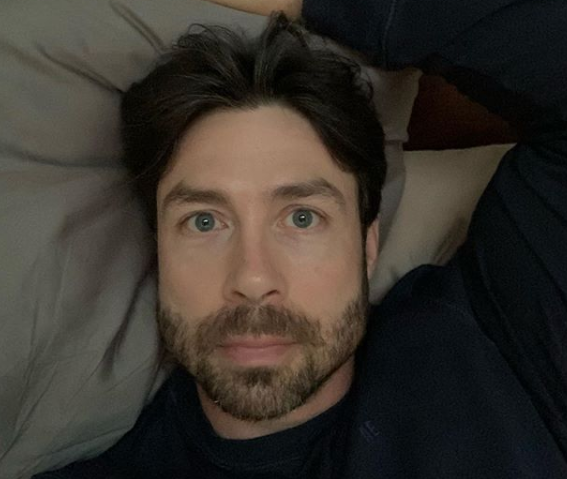 RELATED: '90 Day Fiancé': Geoffrey Paschel Explains His Nipple Tattoos
Paschel returned home in "The Pleasure Principle." He called his trip to meet Malina "disastrous" because she turned down his proposal. "I guess she couldn't get over the fact that I had a criminal background," he said on the show.
He claimed that Malina kept texting him during his trip home but he didn't respond. Paschel decided to go out to dinner with his friend, Mary.
"When I left Russia it was kind of depressing," he said. "But I just don't think I should hold back anymore. I think I should really explore what's out there for me and you know when I was here with Mary she really actually said 'Why not me?'"
He explained that things didn't work out between them in the past because they were on a different timeline. Mary told him she wants a relationship as long as he's no longer in contact with Malina.
Malina flew to Knoxville because her tourist visa was approved. She decided to surprise Paschel to win him back. The episode ended with Malina showing up at his house hugging him, but Mary was also there wondering what was going on.
Fans think both women can do better
RELATED: '90 Day Fiancé' Fans Slam Geoffrey Paschel's Coronavirus Post
Fans are mostly shocked that the two women are interested in Paschel. They don't seem to blame either of them for the situation.
"So in Varya's defense how WOULD she think he'd have another woman already, he proposed to her THREE WEEKS AGO! #90DayFiance," tweeted a fan. "Varya is a Queen. She deserves way better than low life Geoffrey. Hope she finds her Prince Charming. #90DayFiance," tweeted another fan.
Many fans also tweeted that they believe the producers were behind setting up the awkward situation.
Time will tell how the weird love triangle will play out. Either way, fans think both ladies could do better.
Source: Read Full Article