'90 Day Fiancé': Jihoon Lee Says Drascilla Attacked Pet Dog Bam Bam
90 Day Fiancé couple Jihoon Lee and Deaven Clegg have been dealing with some intense drama since their split. Clegg is back in the United States after leaving Lee, and has claimed that Lee was abusive towards her daughter, Drascilla. Recently, Clegg claimed they had to give up their dog Bam Bam when Lee gave it up out of anger. Lee, however, has come forward to claim that the dog actually had to be rehomed because Drascilla wouldn't stop attacking it.
Deavan Clegg claims Jihoon Lee abused her daughter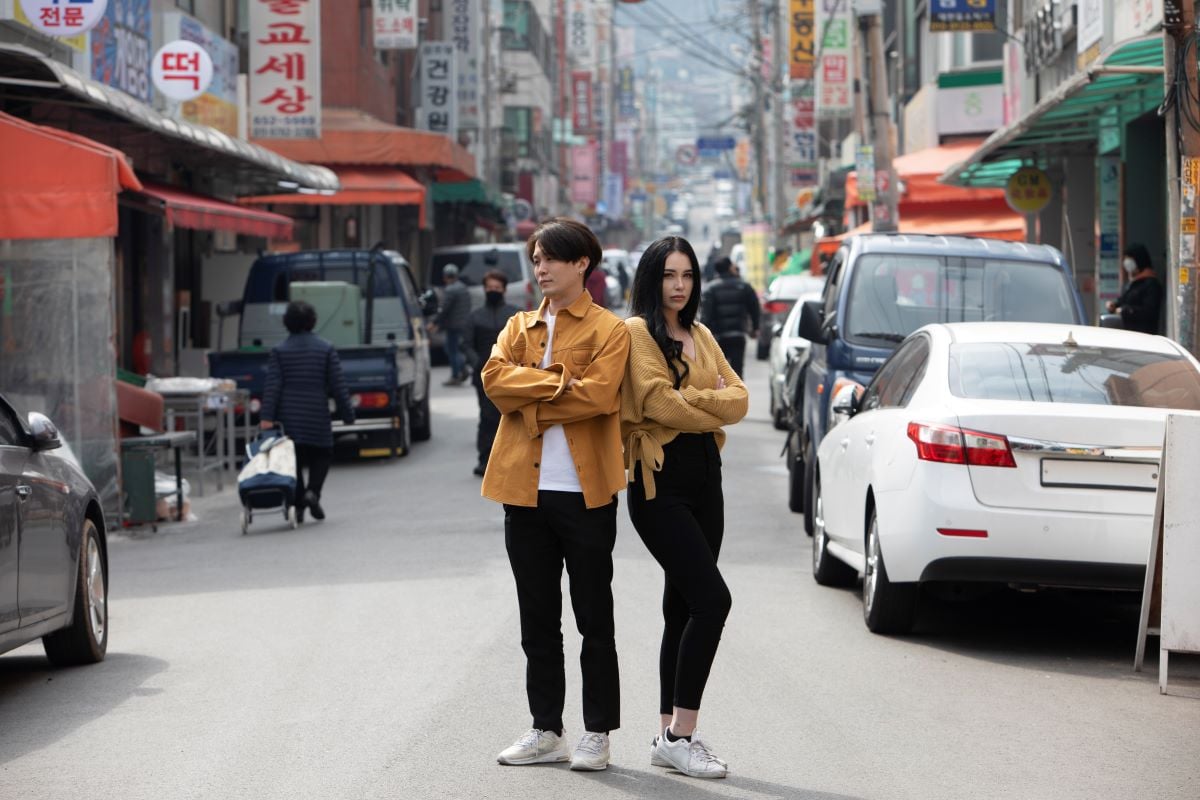 Since Jihoon Lee and Deavan Clegg called it quits, Clegg has been making claims that Lee was abusive to her daughter Drascilla during their time on 90 Day Fiancé.
"You guys don't know the half of it. My daughter is healing and I'm healing. … Something bad happened that can never be forgiven," wrote Clegg on Instagram.
"I tried to co-parent but that's kind of hard to do when the other person has deleted any type of way to get in contact," she added. "Also kind of difficult when the only time he contacts you is to call you degrading vile names. He's told me time and time again he just wants to pretend it didn't happen and has called me, my son, Drascilla vile things."
Jihoon Lee has since claimed the incident Clegg is referring to involves Drascilla getting in trouble at school. Lee reports that Drascilla was pulling children's hair at school, as well as being generally disruptive and unmanageable. When he arrived at the school, she refused to listen. Lee decided to teach by example.
"I tugged on her hair, and asked, 'If I pull your hair, does it hurt? You don't want to hurt your friends or the other kids' and that still didn't work in her understanding," he wrote.
Perhaps not the best method. Clegg has since claimed that the school incident isn't what she's referring to.
Jihoon Lee says Bam Bam was rehomed
Jihoon Lee and Deavan Clegg decided to get a dog together, and named him Bam Bam. Lee loves dogs, and has one of his own already.
During an Instagram live video, fans noticed Drascilla treating Bam Bam badly, including manhandling the dog aggressively and throwing the dog up into the air. Shortly afterwards there was a large bang, which sounded like either Drascilla throwing the dog, or Drascilla falling off the bed. Clegg claims it was the latter.
Jihoon Lee shared a photo of Bam Bam with his new family on his Instagram story. The 90 Day Fiancé star wrote under it, "Bam Bam go to new family 2020.1.18. Because [Drascilla] beat Bam Bam, he lost a lot of hair and it wasn't good for the baby's trachea."
It sounds as if Bam Bam needed to be rehomed to avoid being tossed around again, and as if he was losing hair either from anxiety or it being pulled out by Drascilla.
Clegg, however, claims otherwise. "Jihoon gave Bam Bam away when he had a fit of anger. He didn't want two dogs and would get angry that Bam Bam got more attention than his poodle. Bam Bam did go to a loving home," she wrote during an Instagram Q&A.
Deavan Clegg fires back at '90 Day Fiancé' fans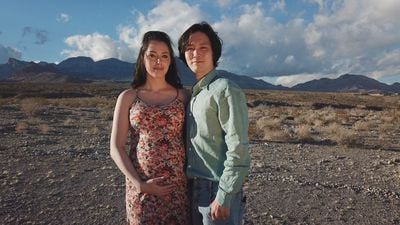 Fans had trouble believing Deavan Clegg's explanation for Bam Bam's rehoming after seeing her live video. Clegg took to her Instagram story to call out 90 Day Fiancé fans who believe Jihoon Lee's version of events.
"I find it real disgusting that my daughter's abuser is still speaking about her in his stories making up lies to make my child look bad," she wrote.
"Yet you guys look at him like an idol? A 31-year-old man talking poorly and lying about a 5-year-old girl he abused. Yet you guys still don't see it? Alright cool? Disappointed in humanity today," she added.
Source: Read Full Article