'90 Day Fiancé': What Did Angela Say She'd Never Seen Michael Do Before?
Michael Ilesanmi of Nigeria and Angela Deem of Hazlehurst, Georgia, have appeared on several seasons of TLC's 90 Day Fiancé as they navigated their complicated relationship. Now, Michael and Angela are wrestling with Michael's pending K-1 visa application on 90 Day Fiancé Season 7. 
On the Dec. 22 episode, "Judgment Day," Michael and Angela struggled with bad news about Michael's visa interview. Devastated, the 90 Day Fiancé couple worried this might be the end of their relationship.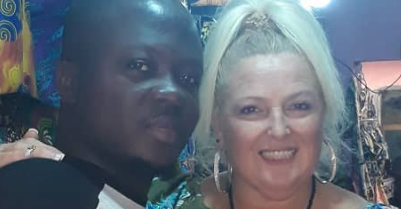 The '90 Day Fiancé' couple was nervous about Michael's interview 
On last week's episode, Michael and Angela worried about Michael's upcoming interview with the American embassy in Nigeria. In a FaceTime session, she grilled him on his answers for the interview, which was meant to establish the authenticity of their relationship. Michael had to show photos of their vacations together, answer questions about her family, and delve into their personal life in detail. 
Shortly afterward, Angela began to plan for Michael's potential arrival in the U.S. She prepped her six grandchildren, all of whom live with her while her adult daughter Scottie Deem is behind bars on child molestation charges, to live with her 90 Day Fiancé husband-to-be. While her daughter Skyla Deem worried she might be "putting the cart before the horse," the 90 Day Fiance star even purchased a wedding dress. 
Michael's K-1 visa application was denied
On "Judgment Day," Angela excitedly prepared to hear from Michael on FaceTime about his interview. But his devastated face on the screen said everything.
The 90 Day Fiancé star sadly read his denial letter to Angela: "After reviewing all of your documents and information presented, you have been found ineligible to receive a visa." He told Angela he'd answered the questions as best he could and didn't know why he had failed the interview.
Angela was in shock, immediately declaring, "What the hell, Michael?!" and saying she felt like she'd been "hit right in [the] damn belly" by the upsetting news. 
Angela insisted Michael would still be able to join her in the United States
Despite Angela's insistence on last week's episode that it was "K-1 or K-done" for her relationship with Michael, she seemed to change her tune when she heard the bad news. She reassured Michael that she'd find a "loophole" and that they'd end up together no matter what. 
"Michael, baby," Angela comforted her fiance as he sobbed. The 90 Day Fiancé star told producers, "I've never seen Michael cry, and seeing him cry like that, it touches my heart. It's painful." 
"The time we've spent. The money we've spent," Michael lamented, looking back at all the effort they'd put into being together.
But Angela said she was still determined to make things work. "They're not gonna stop us from being together…I'm gonna figure this out. Don't worry," she told her fiance. "I don't understand this. I'm gonna get to the bottom of it, Michael." 
"I feel like I've been cheated," she admitted to producers. "Why would they want more evidence? There's no more to give. It's not right. I'll do what it takes to get Michael over here so we can become a family." 
The 90 Day Fiancé star concluded by telling Michael she'd go "straight to a lawyer" if that's what it took for them to end up together.
Source: Read Full Article