ABC Announces 'Roseanne' Spinoff — Without Roseanne Barr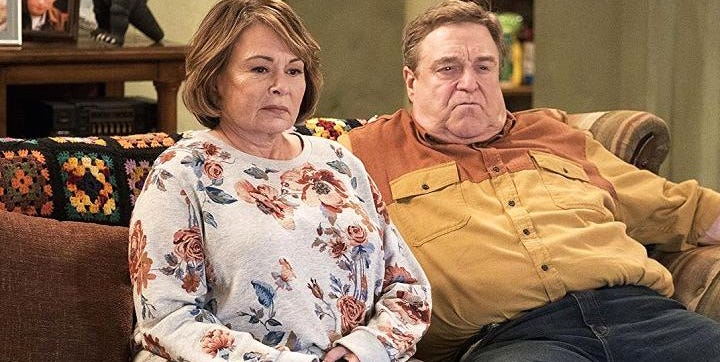 Roseanne will officially continue — without Roseanne Barr. ABC announced Thursday night that they greenlit a spinoff of the series called The Connors (working title) in which John Goodman, Laurie Metcalf, Sara Gilbert, Lecy Goranson, and Michael Fishman will reprise the roles they had on Roseanne, ABC News reported.
Barr, the creator and star of the original sitcom, which aired from 1988-1997, and the 2018 reboot, will have no financial or creative say over the new series.
"The Conners' stories demonstrate that families can always find common ground through conversation, laughter and love. The spinoff will continue to portray contemporary issues that are as relevant today as they were 30 years ago," ABC shared in a statement.
Shortly after the end of the 2018 reboot's first season, Barr tweeted racist comments about former White House advisor Valerie Jarrett. Several cast members, as well as members of the show's writing room and production team, immediately spoke out against the comments.
On May 29, ABC canceled the show, blaming Barr's comments, which they called "abhorrent, repugnant." Barr was also dropped by her representation, ICM Parnters.
"There was only one thing to do here, and that was the right thing," Disney CEO Bob Iger tweeted about the cancelation.
The Connors will air Tuesday nights at 8 p.m. EST this fall.
From: Good Housekeeping US
Source: Read Full Article