'Below Deck': Francesca Rubi Says She's Ready To Do Another Season of the Show
Despite having a breakdown in front of Captain Lee Rosbach, chief stew Francesca Rubi said she's ready to do another season of Below Deck.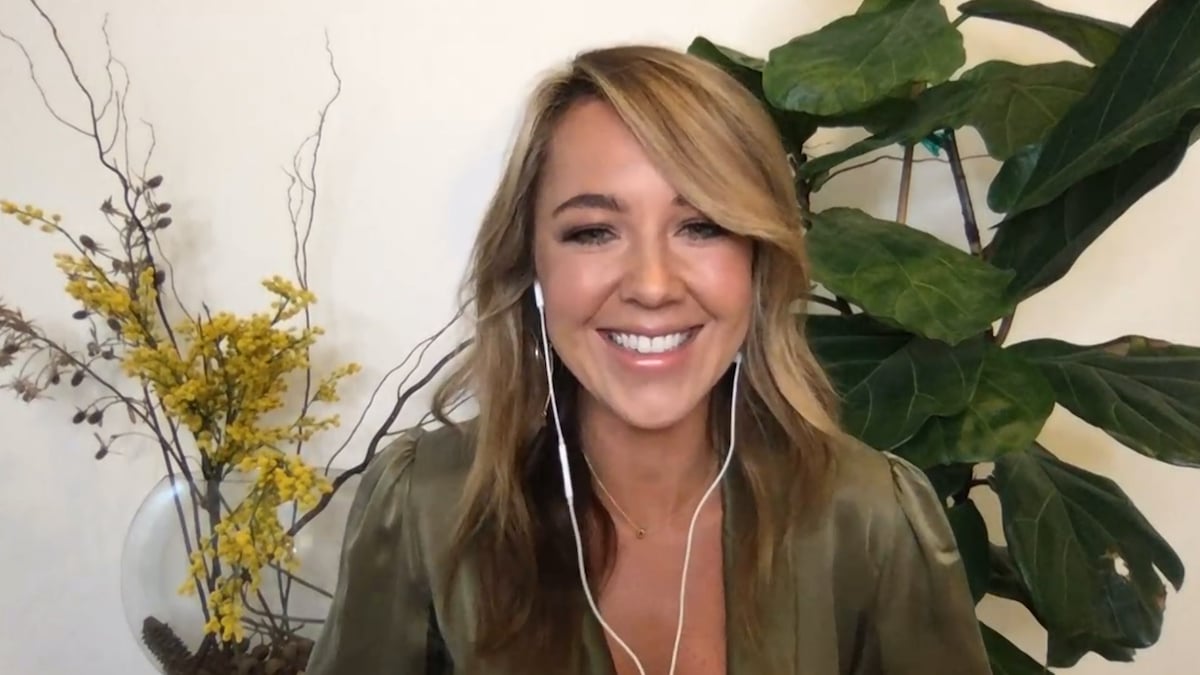 "I would, 100 percent," she told ET. "I would do another season because I think Captain Lee and I, towards the end, had a great working relationship. That trust and respect was earned and also, I think that I can just nail it even better. You know when you do something once and you're like, great. Down the hatch. Got it! I can do it with my eyes closed now — maybe with one eye."
Rubi struggled during the first charter and always seemed to be a few steps behind the guests' demands. She is seen in the wheelhouse in tears and Rosbach looked extremely uncomfortable. "There's no crying in yachting," he said in a confessional.
Being on camera contributed to the tears
Rubi admits that being filmed while doing her job added to the presssure. "You've got camera crew, you've got the sound guys all around you all the time and you're trying to do your job and tend to all these guests," she told ET. "I'm constantly looking in one direction and then changing… and it's someone in front of you and you're like, 'Oh my god. There's people everywhere.' It's challenging, that's for sure."
"It was a lot of pressure being my first time," she continued. "I definitely didn't get enough sleep, or eat anything or drink any water. I definitely put a lot of pressure on myself to be and do everything myself. … That's a little bit of myself that I didn't really want to show, but in the end, I'm glad I did because it does show that I've got a heart and I'm human."
Rubi added that a green crew made her job and bosun Eddie Lucas' job especially challenging. "We weren't relying — because we didn't know our crews' work experience, and we hadn't seen them work before and don't know what their strengths and weaknesses were, so we took a lot on our plates," she said. "I ran myself to the breaking point … but over time, it gets a lot easier for us."
She eventually finds her groove
Despite the fumbles and misses with the first charter, Rubi said she'd love to do it again. She and the crew ultimately get into a groove. "So much happened," she recounted. "There's people in the water, there's people naked, it seems like everywhere I turned on the boat, there was something going on. … You walk upstairs and there's a naked charter guest. It was just like, OK. Nothing is too crazy. I'm just going to act like everything is normal."
"Every chief stewardess creates different experiences for their guests, and what they focus on, and I really thrive in that because I'm a very creative person," Rubi remarked about taking over former chief stew Kate Chastain's role. "I think the thing that we do have in common is working really hard and earning respect from our peers and captain, and that takes time — and she has had a lot of time, five to six years on me, on the show, to be able to do that."
Below Deck is on every Monday at 9/8c on Bravo.
Source: Read Full Article