'Below Deck': Sleeping in a Guest Cabin Could Violate Crews' Contract, Chef Rachel Explains
Aside from being disrespectful, sleeping in a guest cabin without permission on Below Deck could possibly be in violation of the crew members' contract.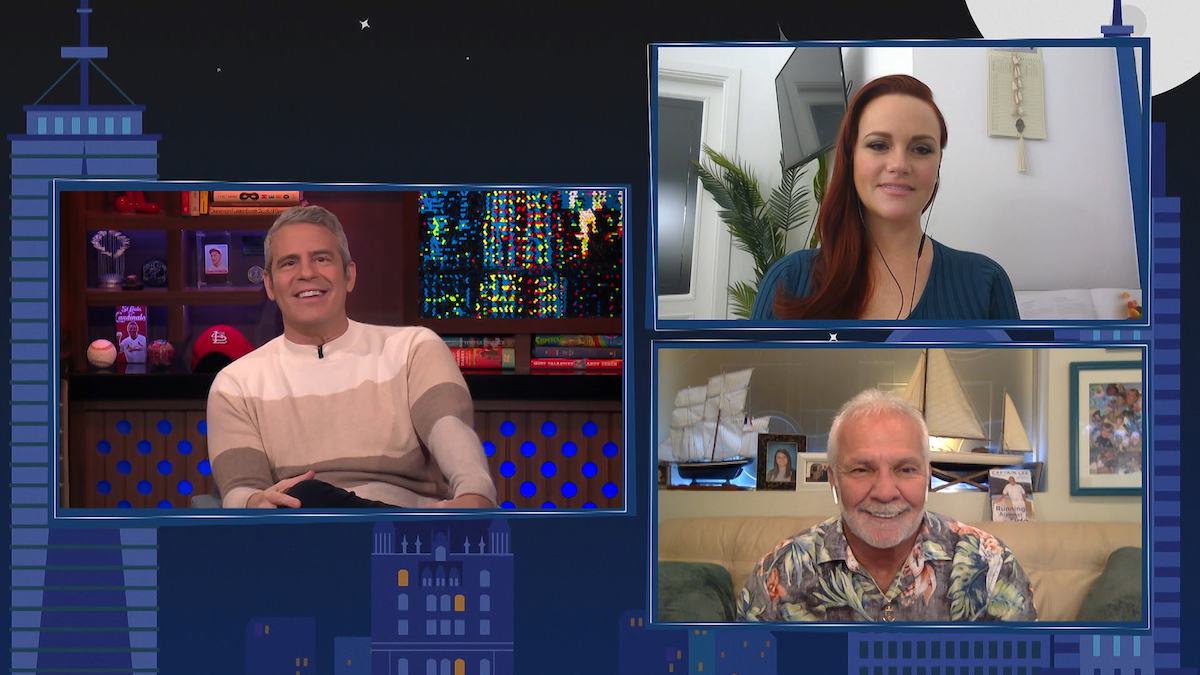 "It's not that great of an idea. It's kind of disrespectful, especially if you're not cleaning up the cabin," Chef Rachel Hargrove shared during her appearance on Watch What Happens Live with Andy Cohen, Bravo Style & Living reports.
She added, "It's not your boat. Technically on most boats it's against the contract that we sign as crew members because that's the owner's and the guests' area and it's disrespectful."
The 'Below Deck' crew damaged the master suite during season 4
Second stew Elizabeth Frankini and deckhand James Hough slept in a guest cabin twice without asking for permission. Chief stew Francesca Rubi had no idea the couple stole away to a guest cabin until recently and it appears the couple is now on thin ice.
"The guests' rooms are off-limits unless you have permission," Captain Lee Rosbach said alongside Hargrove on WWHL. "That has been granted on occasions but they're usually special occasions, not just because you have carnal needs you want to satisfy."
One reason why guest cabins are also off-limits is that the crew isn't always as respectful of the property if they are drinking. Rosbach was furious when a few crew members had a small party in a guest cabin during season 4. Deckhand Kyle Dixon was given permission to sleep in the master cabin. But the crew invaded his space and caused problems. They were so rambunctious they damaged the room, which required repairs to be made to the bathroom.
Could Elizabeth Frankini and James Hough get fired for the offense?
Rosbach made it clear in his blog he was not amused that Hough and Frankini did not have permission to sleep in the guest cabin. " And the fact that you took the liberty of using the guest quarters for you and James doesn't exactly bode well either," Rosbach wrote addressing Frankini. "Chess was right, you are not acting professional, and I feel bad about that. Something is going to have to change." 
He also blasted Hough for his recent behavior too. "James, still having trouble figuring you out," he penned. "You do your job, but you just can't seem to keep your personal life personal. Who winks at another female in front of the girl they are dating, and then looks at IG for women who you would tap given the opportunity, also in front of the girl you are dating? Oh, because you don't trust her anymore."
"Then you go on to explain that your behavior is just the way you are, and she has to accept it because you say that's just the way you will always be," Rosbach continued. "Wow, self -centered much? And then the two of you go and play hide the salami in a guest cabin without asking permission."
Below Deck is on Monday at 9/8c on Bravo.  
Source: Read Full Article