'Better Call Saul' Actor Giancarlo Esposito Reveals Why His 'Star Wars' Character Is Eviler Than Gus Fring
Gus Fring, played by Giancarlo Esposito in Breaking Bad and Better Call Saul, is one of the best villains on television. However, the same actor portrays another great TV villain, which is Moff Gideon in The Mandalorian. Both are frightening in their own ways, but Esposito believes his Star Wars character is eviler than his Better Call Saul character. 
Giancarlo Esposito plays villains in both 'Better Call Saul' and 'The Mandalorian'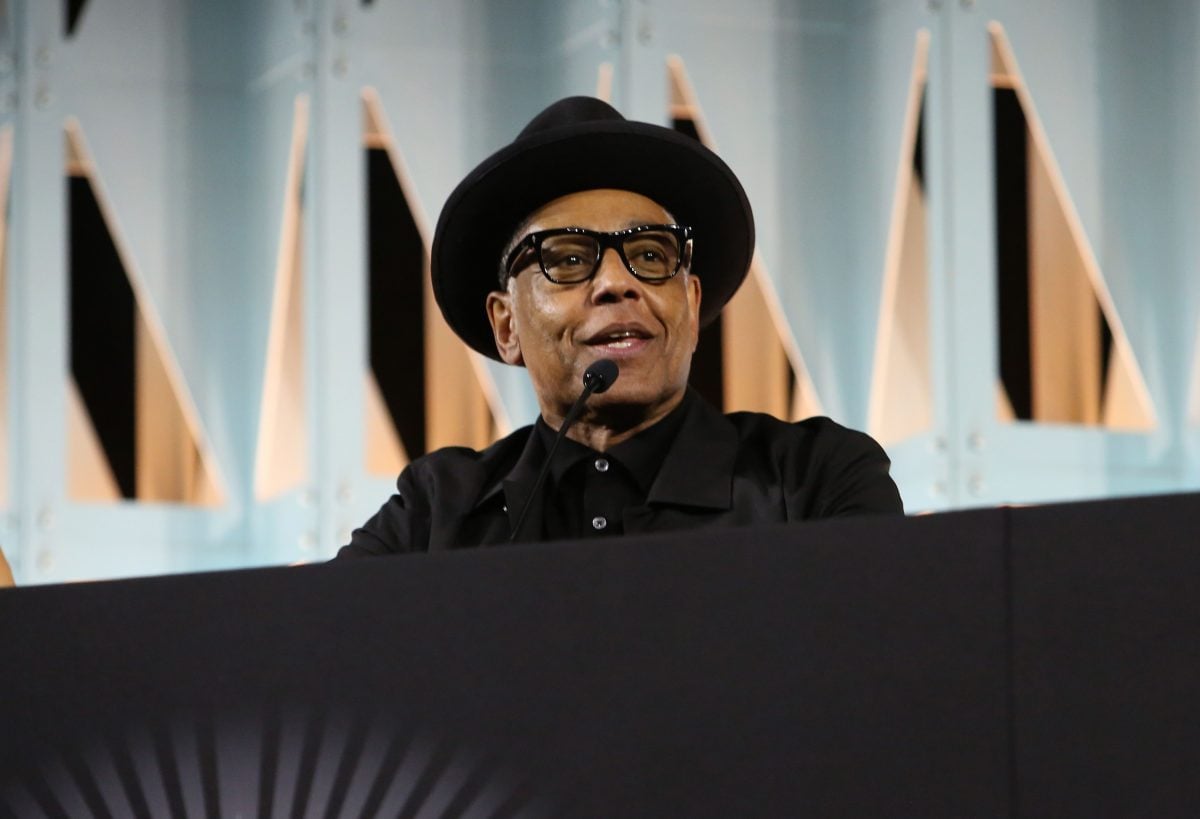 Esposito terrified viewers in Breaking Bad through his performance as Gustavo Fring. While his character did meet an explosive end in that series, Esposito reprised the role in the prequel series Better Call Saul. Gus is a seemingly innocent and respectable businessman who owns the fast-food chain, Los Pollos Hermanos. However, behind the scenes, he runs a successful drug trade with an iron fist.
In The Mandalorian, Esposito enters the Star Wars universe as Moff Gideon. He is a leader of a faction of the fallen Galactic Empire who is hunting down Grogu a.k.a Baby Yoda. Audiences were surprised to see his character wielding the Dark Saber, meaning he has a history with the people of Mandalore. There is still a lot about this character that we don't know including how he got the weapon and why he's going after Grogu.
Esposito believes his 'Star Wars' character is eviler than Gus in 'Better Call Saul'
Viewers have seen Gus commit more despicable acts than they have Moff Gideon in The Mandalorian. However, Esposito still believes that the Moff is more of a threat than Gus. Speaking with Steele Wars at Star Wars Celebration 2022, Esposito explains why he finds Moff Gideon to be eviler than Gus.
"I would have to say it's Moff Gideon," Esposito says. "Not in terms of my performance [being more] evil, but in terms of knowing that when things all fall apart, to take advantage of people to put it all back together for your own good, is evil. [Gideon] has an agenda all of his own. He's been a warden of a certain part of the galaxy. He wants to bring all the other wardens together for what reason? Why can't he just live in peace in his own little piece of paradise? There's gotta be a reason that he's bringing all of them together because he must have an agenda of his own."
While Gus and Moff Giden have some similarities, Esposito believes that season 6 of Better Call Saul has exposed more of Gus' vulnerabilities and that he is doing what he must to survive. 
"I think that Gus is, in his own way, not a victim," Esposito shares. "Although in this sixth season of Better Call Saul you see his vulnerability and you see that he is threatened. So he is just trying to survive. I think Moff Gideon is doing more than surviving: he's bait-and-switching."
Esposito has become an iconic villain actor
Since Breaking Bad, Esposito has become one of the best villain actors in the entertainment industry. Outside of Better Call Saul and The Mandalorian, the actor is also playing another villain in The Boys and he played a video game villain in Far Cry 6. While his final performance as Gus is coming in Better Call Saul season 6, he is reprising the role of Moff Gideon in The Mandalorian season 3. 
Part 2 of Better Call Saul season 6 premieres on July 11 on AMC.
Source: Read Full Article