Bravo's 'Family Karma': Is There Hope for Vishal Parvani and Richa Sadana's Mothers to Come Together?
Family Karma finally shows a "meeting of the mothers" when Vishal Parvani and Richa Sadana's mothers meet about their children.
Some of the series tension surrounded the impending wedding of Vishal and Richa. The couple has been engaged for several years, but haven't married because they must have Richa's mother's approval to move forward.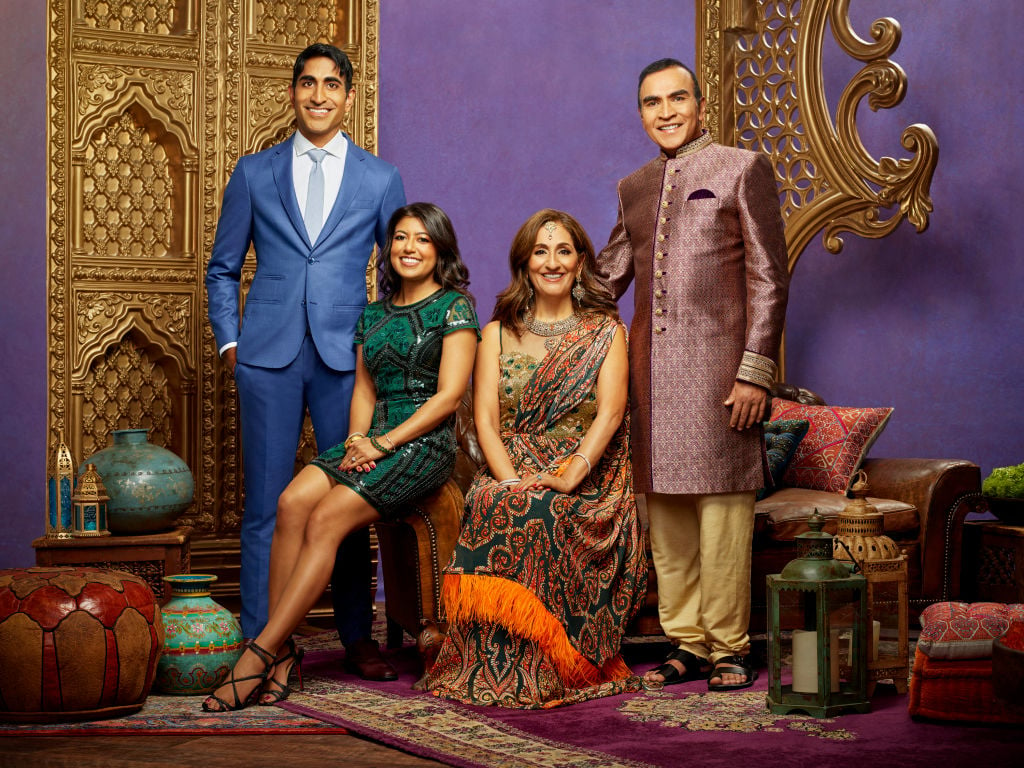 "[Getting her approval is] extremely serious," Vishal told Showbiz Cheat Sheet early in the season. "If Richa's mom won't accept me, there will be no wedding." That's why having the mothers come together is so important. Does their meeting help the couple? Or are they still spinning their wheels?
Aunty Lopa may still be dug in
Richa's mother, Lopa doesn't seem to be overly open-minded when she meets with Vishal's mother, Reshma. In a preview clip, the mothers meet for dinner and optimism slowly fades.
Lopa begins the conversation sharing that she felt a little attacked at the gala. "People were asking us why they're not engaged, and I said I don't know," she tells Reshma.
But Reshma wonders why people were even talking about the engagement. Lopa insists people gossip and they were Reshma's friends who were talking. However, Reshma insists her friends already know the story and tries to remind Lopa they need to talk about their children. "Two things I don't tolerate, lies and disrespect," Lopa says. At this point, Reshma seems flabbergasted, unsure about how to navigate the conversation.
Richa tries to give Vishal advice on how to handle her mother
Meanwhile, Richa has some tough love for her fiancé. In another preview, Richa and Vishal have drinks where she tells him it's time to man-up. Richa reminds Vishal the mothers need to talk. "Normally we don't do really big engagements," Richa says. "So we wanna make sure we know what y'all's customs are. And you guys know what we're doing."
Vishal explains in a confessional that Richa's background is Punjabi and his family is Sindhi. "We have different engagement ceremonies and it definitely complicates things," he says. "But it's important to get this right and start planning this engagement. And start bringing our families together. And showing Richa and her mom that I am the man she deserves."
Their meeting appears to take place before the mothers meet as Richa explains her mother doesn't want to meet over the phone or at a party. Vishal then asks what he needs to do to make Richa's mother like him.
What may be the secret to getting through to Lopa?
Richa's advice is pretty direct. "You need to toughen up a little bit. I think your family babies you a lot. They're very easy on you." When Vishal asks for an example, Richa says, "[Lopa is] old school mentality that you're still the man. And your job is to provide a roof over my head and you're supposed to take care of me."
He jokes about how eventually he will take care of Richa. "This is the problem" Richa continues. "You see how hard she is on me. So what do you think she's going to do with you?" Adding, "If she didn't want me to get married to you Vishal, she would have told you no. Stop saying she doesn't like you. Toughen up. Get thick skin. Let your balls drop and become a man."
Family Karma airs on Sunday at 9/8c on Bravo.
Source: Read Full Article