Bravo's 'Married to Medicine LA': Dr. Imani's Mother Is a Former Network Executive Who Knew Prince
Married to Medicine Los Angeles viewers watched the heartbreak Dr. Imani Walker endured when she decided to end her marriage.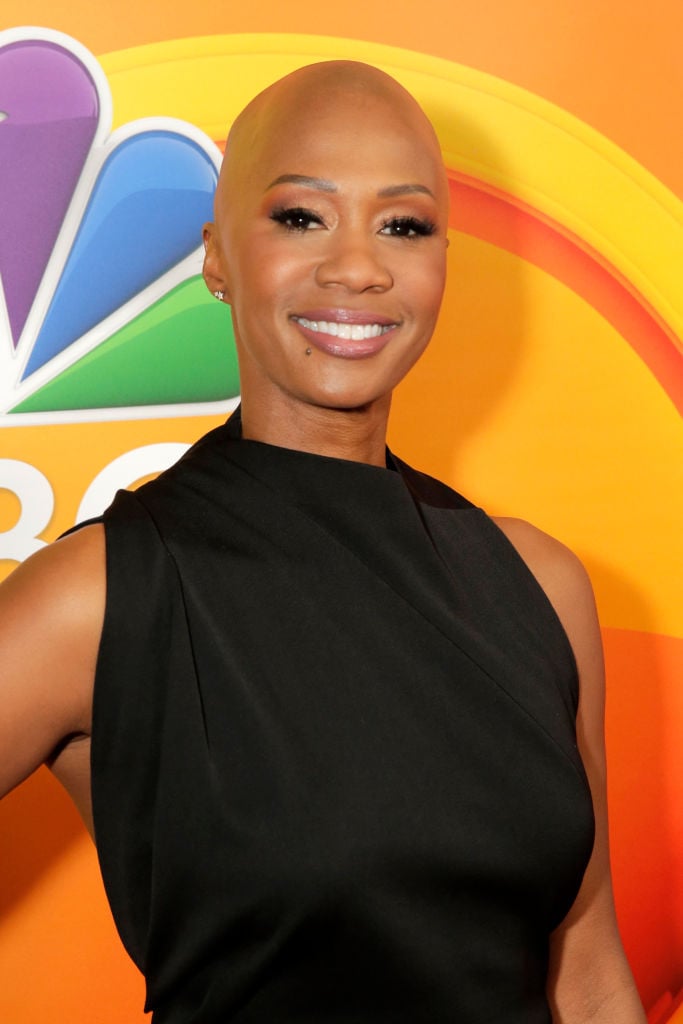 Walker, who is a psychiatrist, confided in her mother, Paula Madison during the emotional episode. Madison not only comforted her daughter but she also delivered sage advice. A viewer wondered if Madison was also a psychiatrist or a psychologist. But Walker revealed, "She's neither. She was a journalist back in the day."
Indeed Madison was a journalist. In fact, she was once an executive with NBC who ended up launching her own powerful media company, Madison Media Management LLC. Like her daughter, Madison is a mighty force not only in media but also in music. Walker revealed that her mother had a friendship and professional relationship with iconic musician Prince.
Madison owns 'The Africa Channel'
Madison was an NBCUniversal executive for 35 years and then pivoted to create her own media company. She was named one of the "75 Most Powerful African Americans in Corporate America" by Black Enterprise magazine in 2005 and in 2014. Madison is also an author and documentarian.
Walker revealed that her mother also owns The Africa Channel (TAC), which had a somewhat icy relationship with Comcast. Madison spoke out in December about the lack of cable programming diversity, especially with regard to Byron Allen versus Comcast.
RELATED: Bravo's 'Married to Medicine LA' Cast Express Frustration About the 'Treatment of Black Folks in America'
"Although Comcast has not shut out TAC, Comcast has not been a good business partner," she wrote in an open letter. "With an unkept — yet repeated — promise by Comcast of 4 million additional subscribers it's inaccurate to include TAC in any grouping of black-owned independent networks which would typify the Comcast business relationship as good or in any way proactive."
Madison also collaborated with Prince
Walker revealed that she and her mother knew Prince. "My mother met [Prince] through another friend of her's. My family used to own the LA Sparks, the women's basketball team," Walker said on the Behind the Velvet Rope with David Yontef podcast. "And they also own this station called The Africa Channel. So my mother and Prince were trying to collaborate. Something with The Africa Channel to air."
Walker said her mother also appeared in a Prince video too. "Do you remember the video where Kim Kardashian, Prince kicked her off the stage," Walker asked. "And then somebody else came on afterward and was dancing? That's my mom. So we were at that concert."
RELATED: Bravo's 'Married to Medicine LA': Dr. Imani Walker Reveals How She Knew Prince
She also shared a sweet story about her encounter with Prince. "I actually did go on stage later on in the show and he was like, 'Come dance with me.' And I was way too scared," she said. "But I did get to talk to him at the after party and we were talking about the Arab Spring and he was just so beautiful and his eyes were perfectly lined."
Walker revealed a fan's dream come true too. "He jumped up, and he had on his heels and he jumped up from the little booth we were sitting in," she shared. "He jumped up and his leg touched my arm and I was like 'I'm never washing this part of my arm again.' And then he just got up and started playing this concert for hours and hours."
Source: Read Full Article