Can You Get an Appointment with Sandra Lee from 'Dr. Pimple Popper'?
The videos might be cringe-inducing, but there's no denying that Dr. Sandra Lee has tapped into our collective desire to be grossed out. After the dermatologist's series of pimple-popping videos started racking up millions of views on YouTube, TLC offered her a show of her own. Dr. Pimple Popper premiered in July and became one of the most-watched shows on cable.
Now, fans are getting an early Christmas present. Dr. Lee's new holiday special, "The 12 Pops of Christmas" airs December 13 at 9/8c. But what if you're not content just to watch extractions on TV? What if you'd like to become one of Dr. Lee's patients?
How to get an appointment with Dr. Pimple Popper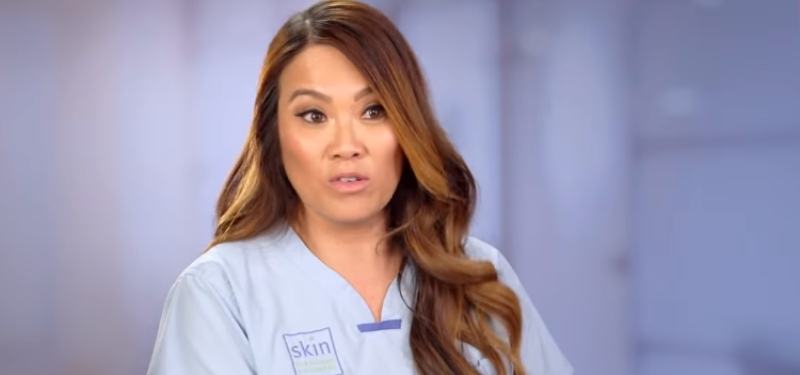 Dr. Sandra Lee on Dr. Pimple Popper | TLC
Dr. Lee practices at Skin Physicians and Surgeons in Upland, California. If you're interested in getting an appointment with her or another medical professional at the practice, you can call and schedule an in-person or online consultation.
Each consultation is $120, and that fee can be applied to future treatments. Though she's best known for her extractions, Skin Physicians and Surgeons offers a full range of skin procedures, including skin cancer treatments, acne treatment, mole removal, and various cosmetic treatments like Botox and liposuction. You can see a full menu of cosmetic services, along with their cost, here.
However, if you're hoping to have Dr. Lee tackle your stubborn blackhead or treat your mysterious cyst, you'll need to be patient.
"We have a pretty long wait for, certainly pops, anything that I need to do that would be removing like a large lipoma or cysts or blackheads, things like that, and for regular consults," she told the Chicago Tribune in a recent interview.
Why people are so eager to see Dr. Lee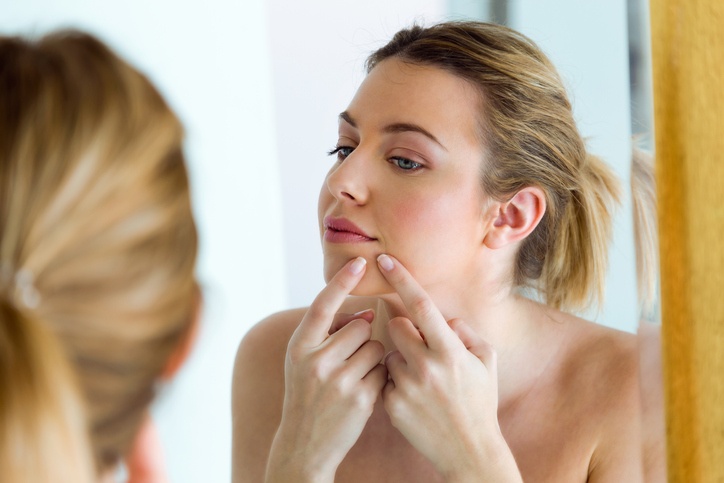 Young woman looking in the mirror | nensuria/Getty Images
Long wait times don't put off all patients, though. Lee has said she's stunned by the lengths people will go to get an appointment with her.
"What's amazing is people travel from different continents to see us or they drive for hours from northern California or Utah or Nevada," she said. "That's just sort of mind-boggling to me."
Lee points out that there are plenty of other qualified dermatologists people could see to treat their skin conditions. But because of her fame, some patients already trust her.
"[P]eople feel like they know you and sometimes, even though there's thousands of dermatologists between you and them, they want to see you because they already feel like they trust you and they know you, so it's a lot of responsibility for me," she told the Tribune. "I don't really want people to come from far, I mean, I'm very flattered by it, but I don't want them to travel that distance when somebody else could potentially take care of them, so it's just crazy. It's crazy to me."
How to get on Dr. Pimple Popper
Of course, the other way to get an appointment with Dr. Pimple Popper is to agree to go on camera. The show is currently casting people with rashes, psoriasis, severe blackheads, lipomas, cysts, and other skin conditions to be on future episodes of Dr. Pimple Popper.
To apply, send your contact information along with a photo and a description of your condition and how it's affected you to [email protected] The show reportedly pays for all travel expenses, accommodations, and treatment for those who agree to appear on camera.
Season 2 of Dr. Pimple Popper premieres on January 3 at 9/8/c.
Check out The Cheat Sheet on Facebook!
Source: Read Full Article