Captain Sandy Says 'Below Deck' Is the Best Thing to Happen to Yachting Since 'Zero Speed Stabilizers!'
Captain Sandy Yawn from Below Deck Mediterranean says that the series has vastly opened up the world of yachting to a wider group of people.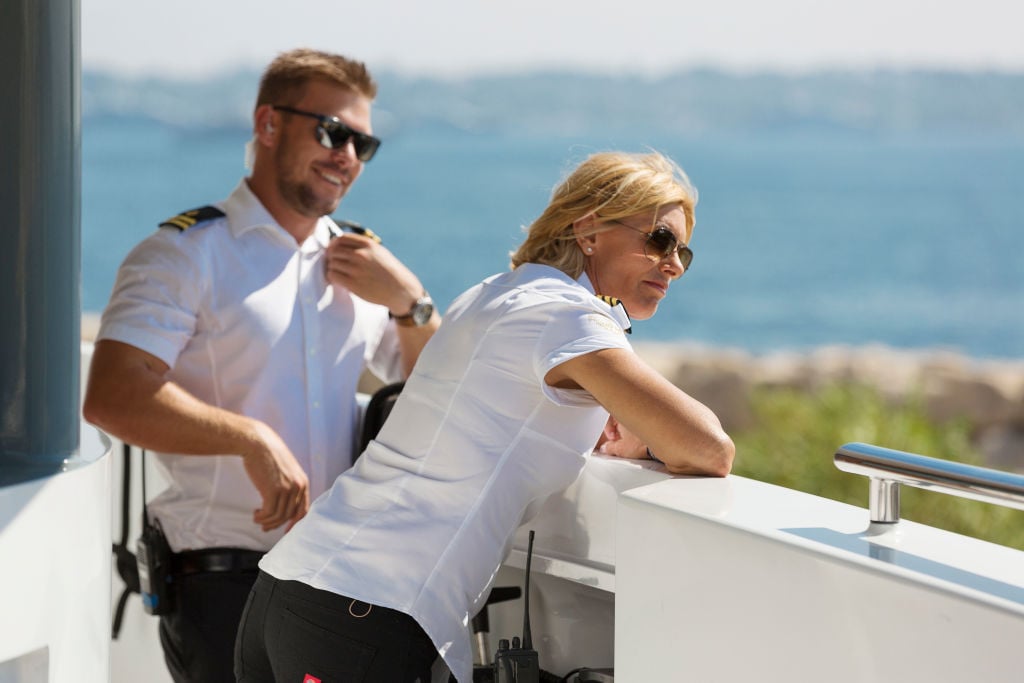 "Below Deck is the best thing that has happened to our industry since Zero Speed Stabilizers!" she told Yacht Charter Fleet. "I love that it reaches middle America. Not only does it show its possible to charter a vessel but as you know we are at a deficit of good crew. What we need now more than ever is crew. I feel like I'm in the best industry in the world and I want it to continue to thrive."
Yawn has spoken in the past about how jobs are aging out in her industry and attracting new talent is vital to the industry's survival. She also discussed being a female captain in a male-driven industry.
'Below Deck' is drawing attention to jobs in yachting
Beyond jobs seen on Below Deck, Yawn says a number of positions need to be filled in the industry. "The shipyards are aging out of some of the best tradesmen and women ever and they need young personnel who want to work hard and learn," she shared.
"Below Deck has opened the eyes of people all over the world," Yawn continued. "Bravo Network as a whole is an incredible bunch of people who I've grown to love over time. They care about how our industry is portrayed and they always want to elevate us. I work with the producers and they would never ask me to do anything that would jeopardize our safety or security. They do care." 
Although the pandemic has had a devastating impact on a number of travel and leisure industries, captains anticipate yachting jobs should rebound. "The reality for crew is that many positions have been put on hold while yachts monitor the spread of the virus and subsequent travel restrictions," Superyacht Times reports. "This is seen in most cases as a temporary measure, with captains assuring us that they will open those positions again once the situation is clearer." 
Yawn says being a woman was her biggest hurdle in yachting
Yawn told Yacht Charter Fleet that her gender alone has been a hurdle in the industry. "I have been turned down for jobs because I am a woman," she said. "It's so shocking to me that there are few woman on deck today. If it wasn't for Below Deck I believe we would have even fewer women in yachting. I love that the show always has a female on deck."
Once again, Below Deck smashes stereotypes. Season 5 of Below Deck Mediterranean features a female captain, a female bosun, and a female chief stew. Yawn says she thinks being a woman is also an advantage for the crew too. "What can I say, it's a fact! I treat them how I would want to be treated, and that's how I lead the crew. Full stop," she exclaimed.
Below Deck Mediterranean season 5 will air on Bravo during the summer 2020.
Source: Read Full Article