'Chicago Fire' Season 10: Violet and Hawkins Will Be Spending More Time Together in Sylvie Brett's Absence
Chicago Fire Season 10 introduced a new character who could complicate any future romance between Violet Mikami and Blake Gallo. Chief Evan Hawkins has been taking an interest in Violet, and now the pair will be temporarily spending more time together than ever. This definitely won't sit well with Gallo, who has already noticed the pair's friendly interactions.
[Spoiler alert: This article contains spoilers for Chicago Fire Season 10 Episode 10]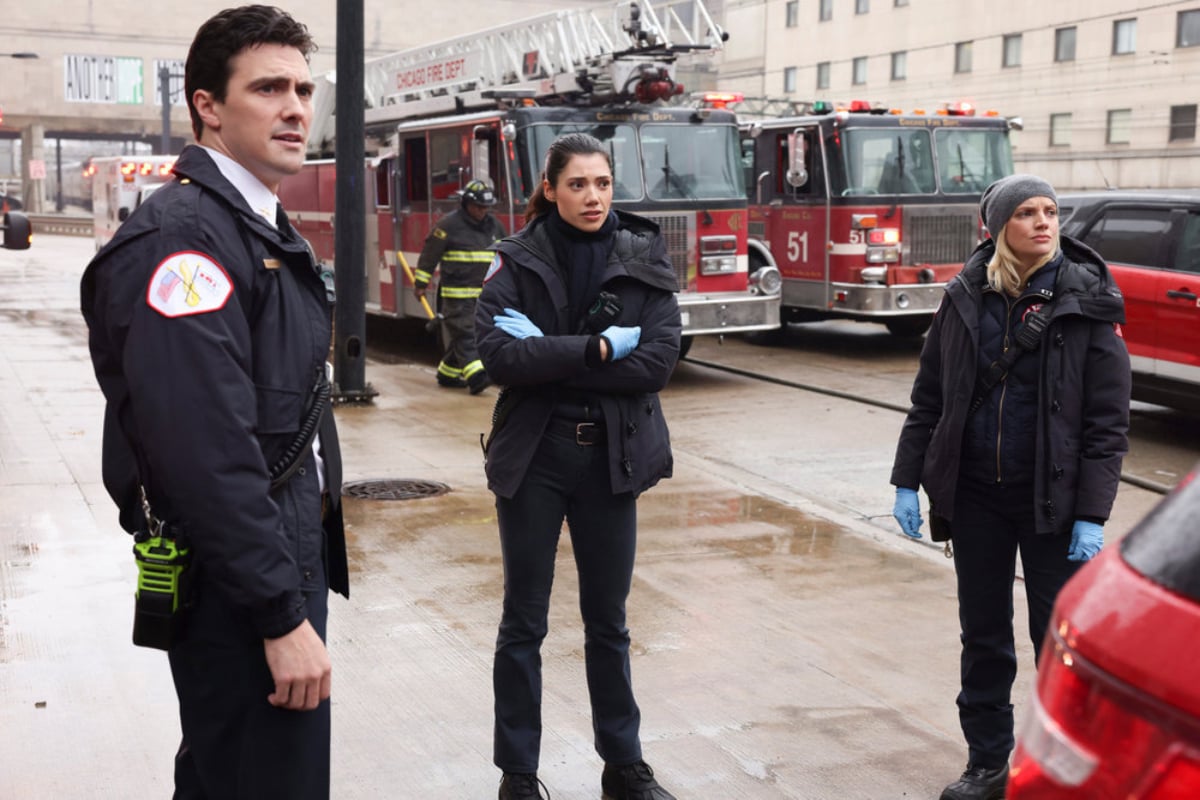 Is Sylvie Brett leaving 'Chicago Fire'?
Hanako Greensmith's character Violet was promoted to a series regular in Chicago Fire Season 10. She is a paramedic partnered with Sylvie Brett, and the two work well together and have a great friendship. In episode 10, Brett talks with Violet about finally going to visit Matt Casey, who moved to Oregon to take care of Ben and Griffin.
Thankfully, it doesn't appear that Kara Killmer will be leaving the show for good. One Chicago Center states that there have been no reports of Killmer leaving Chicago Fire Season 10. Her trip to visit Casey will likely be brief, but it will give Violet and Hawkins a chance to spend more time together.
Hawkins will be Violet's new floater partner in 'Chicago Fire' Season 10
Violet is excited for Brett to visit her boyfriend in Chicago Fire Season 10. However, in episode 10 she can't help but lament that she will be paired with a floater in Brett's absence. Then, Violet gets a surprise when she learns that the floater will be Chief Hawkins himself.
Hawkins is the Paramedic Field Chief who was first introduced to reprimand Sylvie Brett on breaking protocol. Although he initially seemed very strict, Hawkins later proved instrumental in getting Brett's Paramedicine program off the ground. He has also been paying quite a bit of attention to Violet.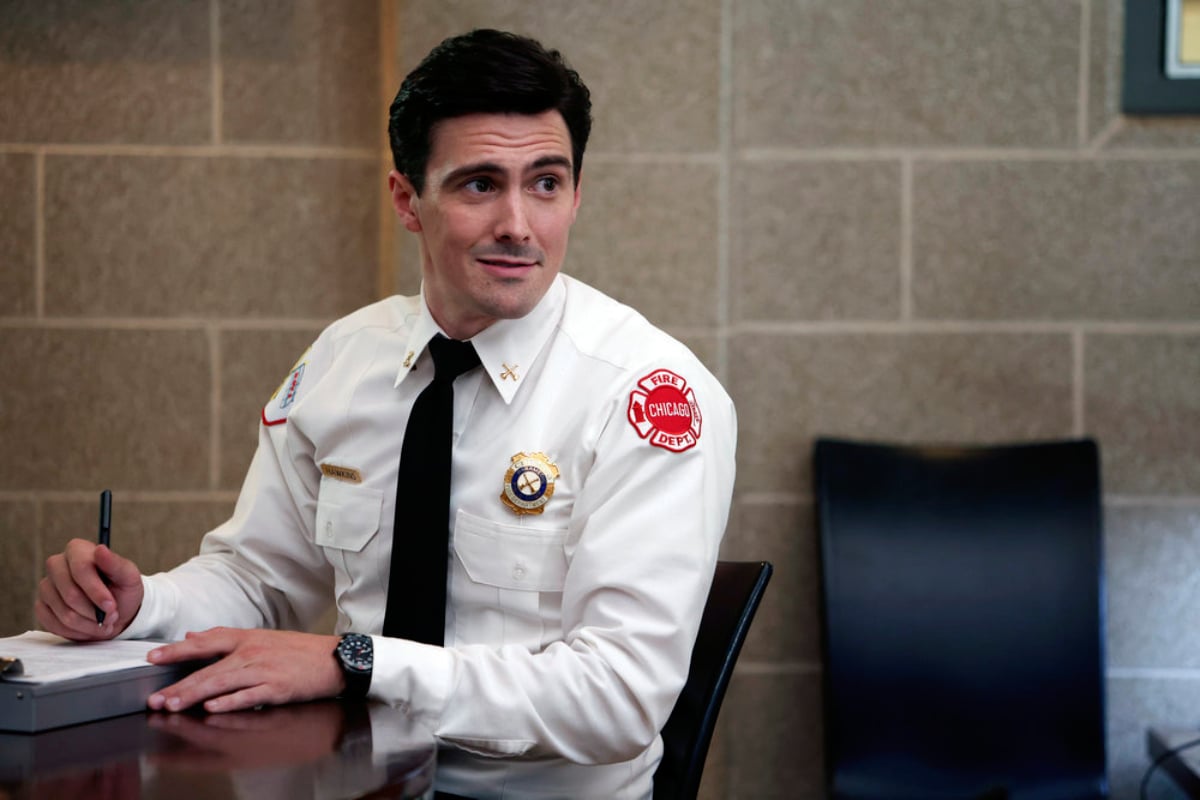 Gallo has taken notice of the chemistry between Violet and Hawkins, and he definitely isn't happy about it. Both Violet and Blake have tried to confess their feelings for each other at different times in Chicago Fire Season 10. However, they both kept getting interrupted.
When Gallo noticed Hawkins will be Violet's new floater, he definitely didn't like it. Gallo questions why a paramedic chief is riding along on an ambulance. However, when Pelham asks Gallo if it bothers him, he quickly states that it's, "just an observation."
Will Hawkins push Violet and Gallo to finally get together?
Rather than tearing them apart, Hawkins could be the final push Gallo needs to make a commitment to Violet and tell her how he really feels. Now that Violet and Hawkins are working side by side, the potential for romance between them is only growing stronger. After Violet saves the life of a newborn baby, Hawkins tells her, "You're a really talented medic, Violet. And a lot of fun to be with."
Still, Gallo seems to be the one Violet really wants to be with. In an interview with Parade, executive producer/showrunner Derek Haas stated, "So, the problem there is Gallo was going to admit to Violet that he still had feelings for her, but she was on medication because of her appendix so she didn't get to hear that."
However, Haas also assured that Blake "wants to do that." Perhaps seeing Violet spending so much time with Hawkins will be the push Gallo needs to confess his feelings to her.
New Episodes of Chicago Fire Season 10 airs Wednesdays at 9 p.m. ET on NBC.
Source: Read Full Article