'Cobra Kai' Cast Members Gianni DeCenzo and Jacob Betrand Have 'Epic' Magic: The Gathering' Battles
The Cobra Kai cast engages in plentiful Karate battles pretty much every episode. Behind the scenes, the battles are just as intense, but they're not physical. Many Cobra Kai cast members are into the game Magic: The Gathering, Gianni DeCenzo and Jacob Bertrand revealed.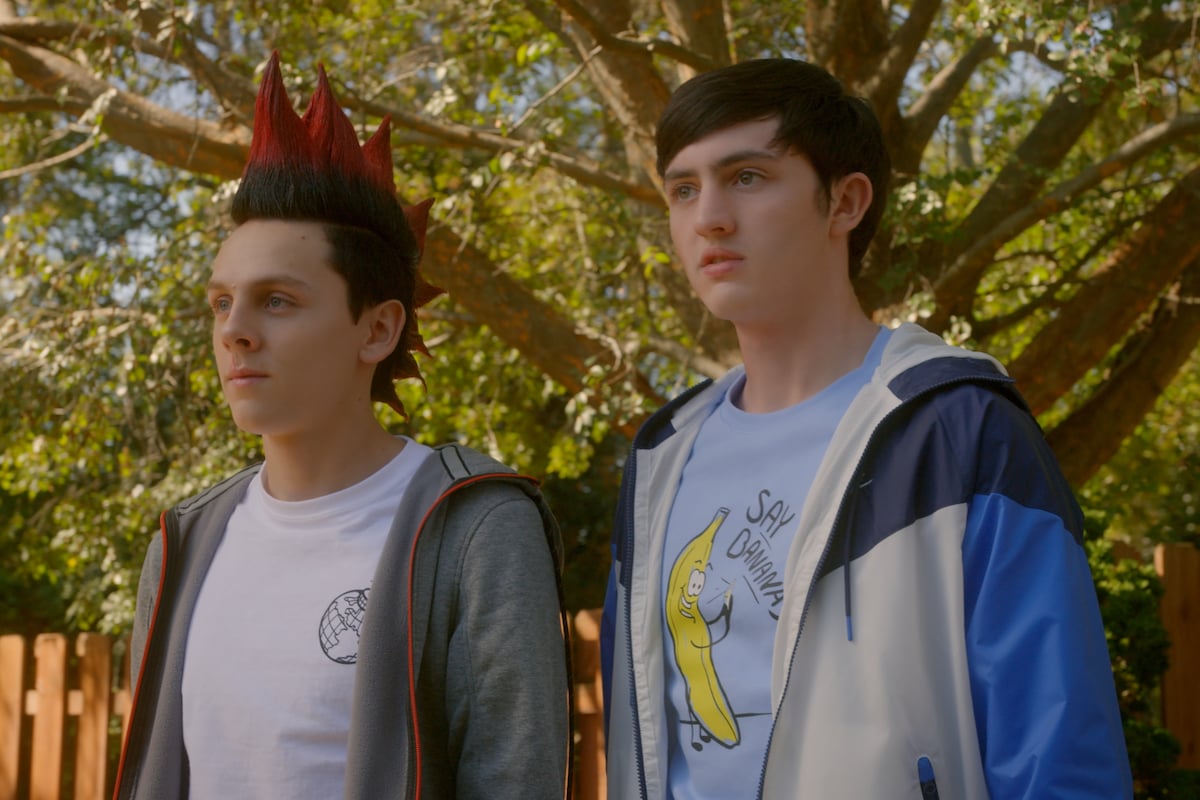 DeCenzo and Bertrand spoke with Showbiz Cheat Sheet on Dec. 20, DeCenzo by Zoom and Bertrand by phone. We'll have a lot more with the actors discussing Cobra Kai Season 4 here on Showbiz Cheat Sheet, but first they gave us the scoop on their Magic: The Gathering games. Cobra Kai Season 4 premieres Dec. 31 on Netflix.
'Cobra Kai' cast members Jacob Bertrand and Xolo Maridueña taught Gianni DeCenzo Magic: The Gathering
DiCenzo, Bertrand and Xolo Maridueña have all been in the Cobra Kai cast since season 1. As they become closer friends, DiCenzo said his co-stars taught him the card game Magic: The Gathering. 
"Jacob got me and Xolo into it, I would say season 2," DiCenzo told Cheat Sheet. "At first they would just kick my ass all the time. It was so bad, but I think I've gotten a little bit better. I mean, I haven't played in a while so I might be wrong, but yeah, I've just been building decks because it's so much fun."
DiCenzo added that Magic: The Gathering games can last two hours or more. Bertrand acknowledged his dominance over DiCenzo.
"Oh heck yeah, those get pretty intense," Bertrand told Cheat Sheet. "We'll have everybody over. We'll play a lot of Magic and I will say I'm sorry, Gianni. He's usually on the receiving end of quite the beat down in the game."
Gianni DiCenzo has a strategy for the next Magic: The Gathering match
The Cobra Kai cast just wrapped filming season 5 in December. DiCenzo is using his down time to get more Magic: The Gathering cards that he hopes can defeat his Cobra Kai co-stars.
"There's this new character, Chatterfang," DiCenzo said. "He's a new, I guess you could call him, Commander. He's basically a squirrel warrior. He makes an army of squirrels so imagine taking down dragons with nothing but a bunch of tiny little squirrels. There's nothing more satisfying than that."
Two other 'Cobra Kai' cast members join in Magic: The Gathering games
Bertrand said the Magic: The Gathering game is usually four players, but sometimes expands to six. Joe Seo, who plays Kyler, is the usual fourth. Khalil Everag and Aeden Mincks will also join sometimes.
"Khalil who plays Chris and Aeden who plays Mitch will come play with us," Bertrand said. "Joe also plays. That's about it. That's sort of our main group really is me, Xolo, Joe and Gianni. We'll play a lot of Magic. Whenever we're not on set, the four of us are hanging out. If Khalil and Aiden want to come over, it's a total blast when we're out there."
Source: Read Full Article