Here Are the Contenders to Be the Next Bachelor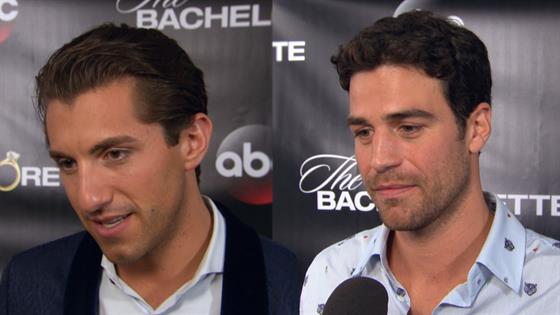 Get ready for the most dramatic announcement ever as the search is officially on to find the next star of The Bachelor.
Coming off on Arie Luyendyk Jr. .'s season, the pressure is on for producers to find the right man for the job. Let's face it, a beloved contestant does not always make for a compelling lead, and sometimes, going for the element of surprise over what the fans are demanding on Twitter doesn't always go over well. Just imagine how last season would've ultimately went over with Bachelor Nation had Arie not pulled off that infamous and controversial finale switch? We'd probably all still be asleep, haunted by endless whispers of Arie saying "I love that."
Aside from the aftermath of a somewhat lackluster lead, the franchise is also dealing with the fallout of several controversies that happened off-camera during Becca's season: Finalist Garrett Yrigoyen's liking of offensive Instagram posts (he later issued an apology) and then the news that contestant Lincoln Adim was convicted of indecent assault from an incident that occurred prior to filming, and is now registered as a sex offender.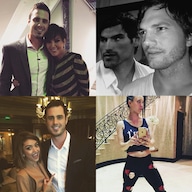 Photos
30 Celebrities Who Are Obsessed With The Bachelor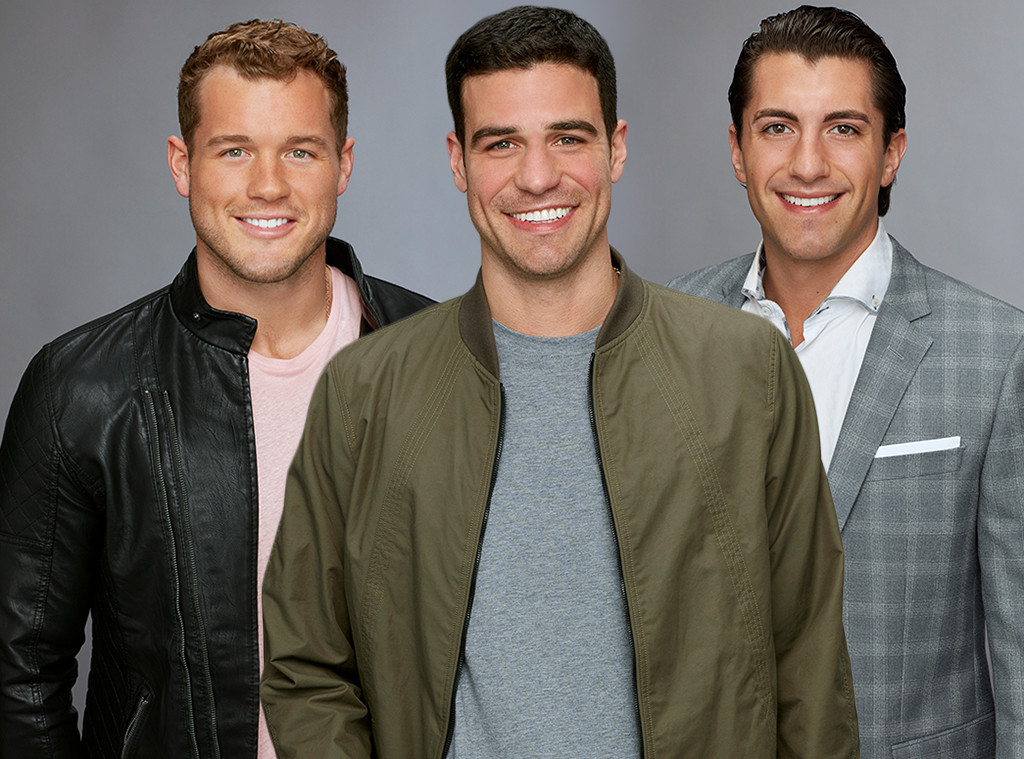 ABC
Yeah, the pressure is on to really nail the upcoming season, which will debut in January 2019, on multiple fronts. But really, it all starts with finding the right lead to anchor the audience during the bumpy ride that is The Bachelor journey.
"Here's what you're looking for to be the next Bachelor: you're looking for that diamond in the rough," host Chris Harrison told E! News at the Men Tell All special taping. "That guy, that without us shining a bright light on him, would otherwise go unnoticed."
So which guys are currently in the mix to be the franchise's 23rd Bachelor? We've rounded up the top contenders, listing the pros and cons for each, before asking you to weigh in on who is your pick to be the next Bach.
Plus, we asked many of the contenders, including Jason Tartick, Joe Amabile (Grocery Store Joe!) and Colton Underwood, to weigh in on how they are feeling about possibly taking on the role, and found out who Becca thinks is the best man for the job. Press play on the video above to hear what they all had to say.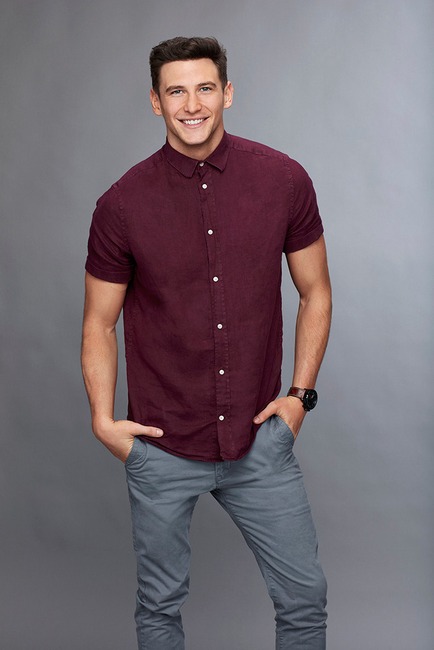 ABC/Craig Sjodin
Blake Horstmann

Stats: 28 years old, sells beer for a living. Currently still on Becca's season, he's in the finale with Garrett.
Pros: What's not to like about Blake, who has been nothing but open and vulnerable from day one? He's been through a lot (his mother cheated on his father with his basketball coach, and he experienced a school shooting) and can have mature conversations about his feelings and experiences, saying swoonworthy things like "If I was able to love the wrong person that much, how much will I be able to love the right person?" Like we said: SWOON. Oh, and we need to discuss those adorable dance moves.
Cons: We are not sure Blake can emotionally handle being the Bachelor, especially if he is about to have his heart broken by Becca. The dude has slowly been unraveling this season, and he's talked a lot about how "broken" he has after his last breakup, with his mom even revealing he suffered panic attacks after the experience and had to visit him four times a week. We question his ability to handle his own emotions with the added weight of being responsible for the feelings of 25 women as well! We just want to make sure he is OK, OK?!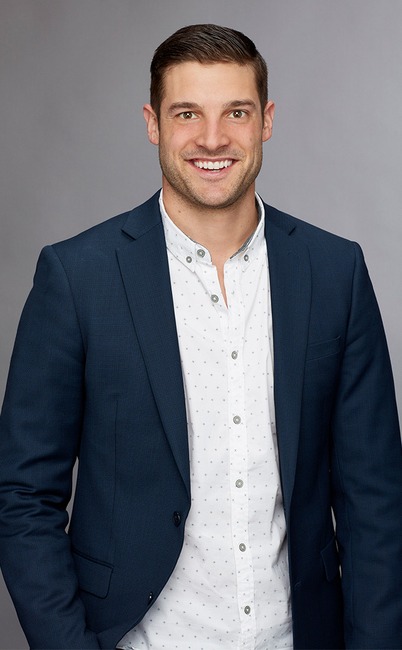 ABC
Garrett Yrigoyen

Stats: 29 years old, a medical sales rep. It's between him and Blake heading into Becca's finale on Aug. 6.
Pros: Though he's already been married and went through a pretty tough divorce, the medical sales rep seems serious about settling down and starting a family.
Cons: Um…yeah, that whole Instagram controversy probably killed any chance Garrett had of being the next Bachelor.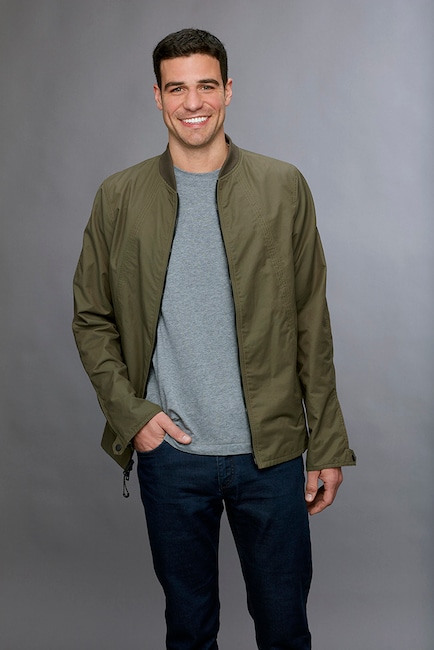 ABC/Craig Sjodin
Joe Amabile

Stats: 32 years old, a former grocery store owner and producer buyer. The face that launched the "Justice for Joe" battle cry on Twitter, as he rallied the Internet after his early ouster on night one.
Pros: In 15 years, no contestant has seen the intensity of support and swoonage Joe received after he was shockingly eliminated on the first night. (To Becca's defense: he was so nervous he could barely string a sentence together, literally forgetting how to introduce himself when he first stepped out of the limo.)
Cons: Um, can he actually speak on camera? We'll have to wait and see how he does on Bachelor in Paradise. Plus, what's his backstory? Who is he? What is his favorite fruit and/or vegetable? We don't know anything about his romantic past, emotional struggles, family, etc. He's almost too much of a blank page that we've all filled in with our Grocer Joe fantasies and we're concerned he might not be able to live up to the extremely high expectations Bachelor Nation has for him. No pressure or anything!
Article continues below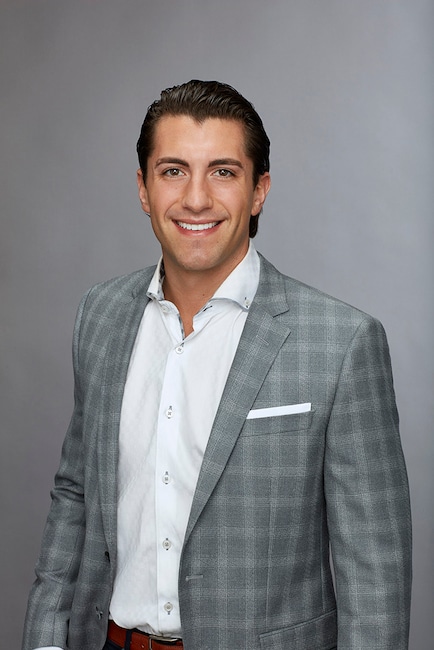 ABC/Craig Sjodin
Jason Tartick

Stats: 29 years old, a senior corporate banker who is randomly friends with New England Patriots star Rob Gronkowski. He was sent home ahead of his fantasy suite date with Becca.
Pros: You cannot name one moment this season where Jason made a fool of himself or said something that made you want to tweet a joke about him. He's a good guy, often seemed to just enjoy being on the show watching the madness around him unfold ("That was f—king awesome!" he exclaimed after one of male model Jordan's hilarious monologues), he's and apparently the best kisser, per Becca. And his family was the BEST. More of the Tarticks on our TV screens please and thank you. Bonus: He also got a hair cut!
Cons: The same things that make Jason a good guy could make him a boring lead if he's not as willing to open up emotionally in front of the cameras, which he seemed pretty aware of most of the time during the season. And sure, he may be the most popular pick given his recent emotional exit, the announcement usually comes at the end of Bachelor in Paradise, which may be a bit too long of a break for Jason with the viewers.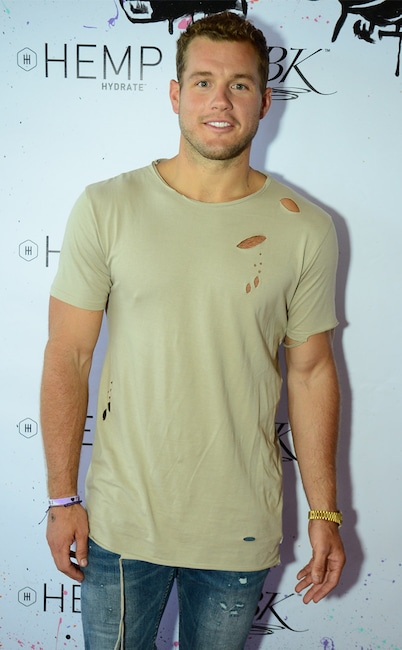 Carrell Augustus
Colton Underwood

Stats: 26 years old, a former professional football player. He made it to the final four of Becca's season after making headlines for his previous relationship with her friend, Tia Booth, and for revealing he is still a virgin.
Pros: The former pro footballer definitely has a following (with over 370,000 Instagram followers, the most of any contestant from his season), winning fans over with his charity work, easygoing nature and smile.
Cons: Viewers will have to wait and see how the situation with Tia, who returned to tell Becca she still had feelings for him, will play out on Bachelor in Paradise. But some are questioning his intentions, as he previously dated Olympic gymnast Aly Raisman after publicly asking her out and then seemed to join the show when he thought Tia would be the Bachelorette, a claim he shot down.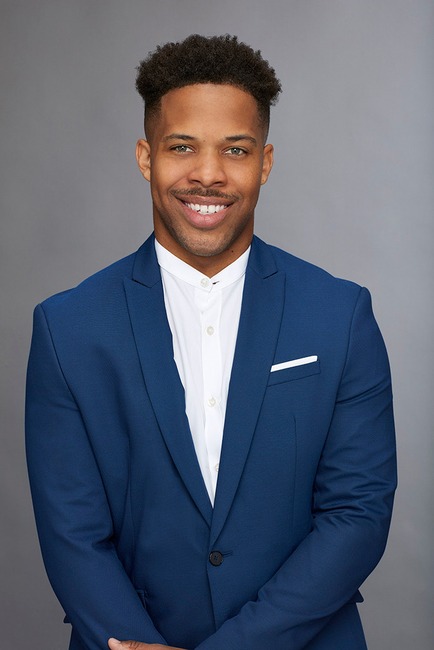 ABC/Craig Sjodin
Wills Reid

Stats: 29 years old, a graphic designer/Harry Potter stan. He made it to the Top 6 in Becca's season and will be on Bachelor in Paradise.
Pros: 'Sup baby! Has anyone in this franchise ever been as cool as Wills, he who proudly showed off his Harry Potter tattoo on night one? He rocked matching short suits, handled the drama in the house with an impressive calm and genuinely seemed to fall for Becca in a natural way, slowly opening up as the process went along.
Cons: He's almost too chill? We have a hard time picturing Wills really losing it or getting really excited. Plus, of all the men in the running, he has the lowest Instagram following (68,000), which isn't a deal-breaker, but we're thinking they are going to want to go for one of the contestants with the most followers given what happened last season.
Article continues below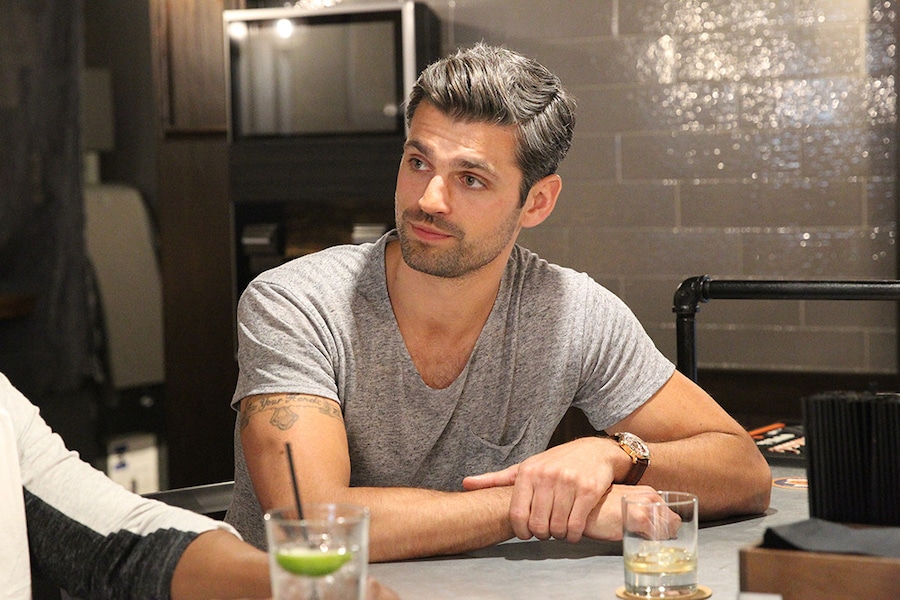 George Burns/ABC
Peter Kraus

Stats: 32 years old, a personal trainer who runs fitness bootcamps. Rachel Lindsay's runner-up was the clear frontrunner for the gig last season before Bachelor Nation was shocked by the Arie news.
Pros: Over a year later, people are still clamoring for Peter as the Bachelor, asking the show to right the wrong of last season (and Winter Games, which Mike Fleiss announced the fan-favorite would be on, but he never ended up on the spinoff). And important updates: He's still single and he's still hot.
"If the timing is right and if I'm in the right place in my life, yeah absolutely," Peter told E! News of possibly becoming the Bachelor one day.
Cons: After deciding not to pull a contestant from the most recent season when they went with Arie, who last appeared on-screen five years ago, to less than great results, producers could just pick from Becca's season or Bachelor in Paradise. And people did question whether or not Peter would be ready to get down on one knee by the end of the process, with the personal trainer being very vocal about his desire to only propose once in his life.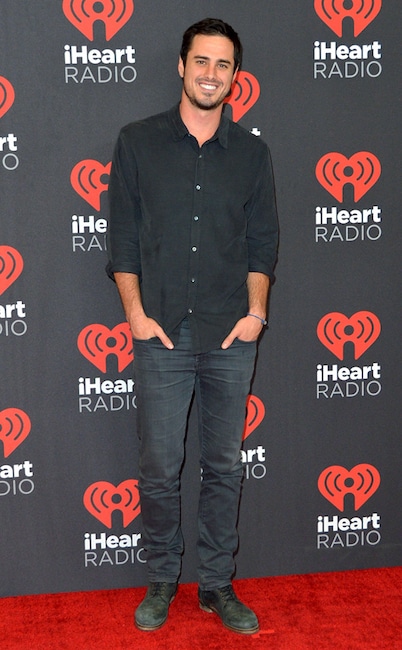 Mindy Small/FilmMagic
Ben Higgins

Stats: 29 years old, a former software salesman and the founder of Generous Coffee Co. Arguably one of the most popular Bachelors ever, he left The Bachelor Winter Games because he was still not ready to move on after his split with Lauren Bushnell.
Pros: Does anyone have a better reputation in Bachelor Nation? Beloved by producers, fans and contestants, Ben is basically the franchise's poster boy. Despite his season airing over two years ago, he's still as popular as ever, amassing 1.4 million Instagram followers and his break-up with Lauren was 2017's most Googled celebrity split. So yeah, he's popular. But is he willing?
"It was a good experience for me," Higgins told E! News of his last outing. "Doing a second round of The Bachelor seems overwhelming, seem daunting…I don't think I'm ready for that right now. I don't know what's next. I don't want to ever say no to anything."
Cons: Is Ben almost too involved with Bachelor Nation lately? He's currently hosting a podcast about the franchise with Ashley Iaconetti, is friends with a lot of the stars and still feels so tied to his experience during his initial run as the Bach that he might need more time before stepping back into the lead role. We still love ya, Ben!
Now we want to hear from you: Who should be the next Bachelor? Vote in the poll below and then tweet your argument as to why they are the best man for the job @eonlineTV and @tbrick2!
The Bachelorette airs Mondays at 8 p.m., and Bachelor in Paradise premieres Tuesday, Aug. 7 at 8 p.m. on ABC.
Source: Read Full Article